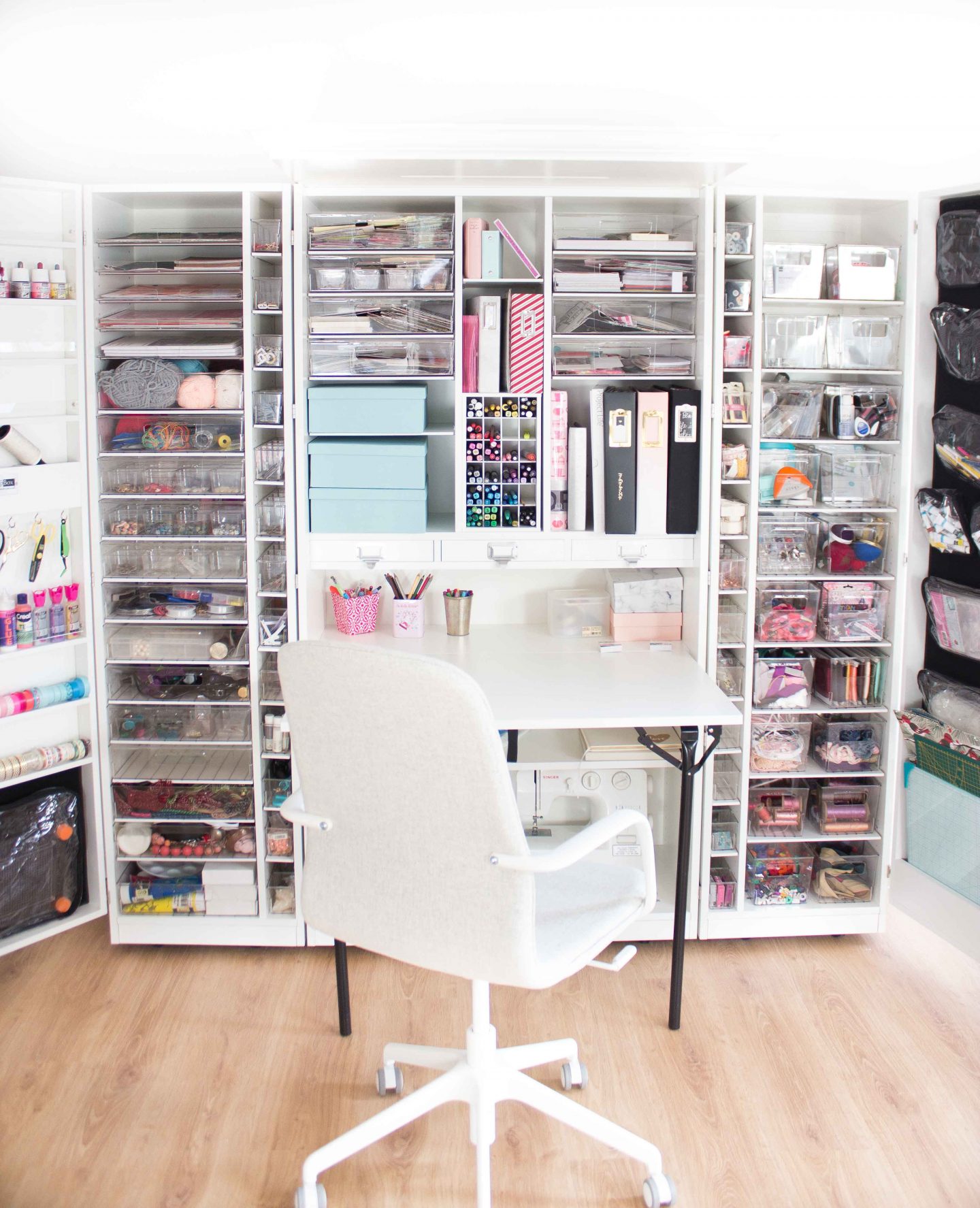 Hey everyone!
It feels good to be back here after so much time. Last year was a whirlwind but I am already feeling less stressed out and more creative this year.
And as part of my 2019 goals, I really want to dedicate more time to create. From making jewelry, clothes to spending hours on my photo albums, I always feel so inspired and much calmer when I make time to do what I like. In 2018, I decided to organize my pile of crafting supplies once and for all. Since I studied Fashion Design in Paris, I've accumulated quite a lot of sewing supplies but because DIY projects have always been a big part of my life, so I really have 25 years worth of goodies to store and organize. Washi tape, paints, yarn, candle wax, beads… You name it, chances are that I have it!
Upon researching craft rooms and organization, I came across The Original Scrapbox. I remember looking at a video of their furniture on Youtube and thinking: I need that.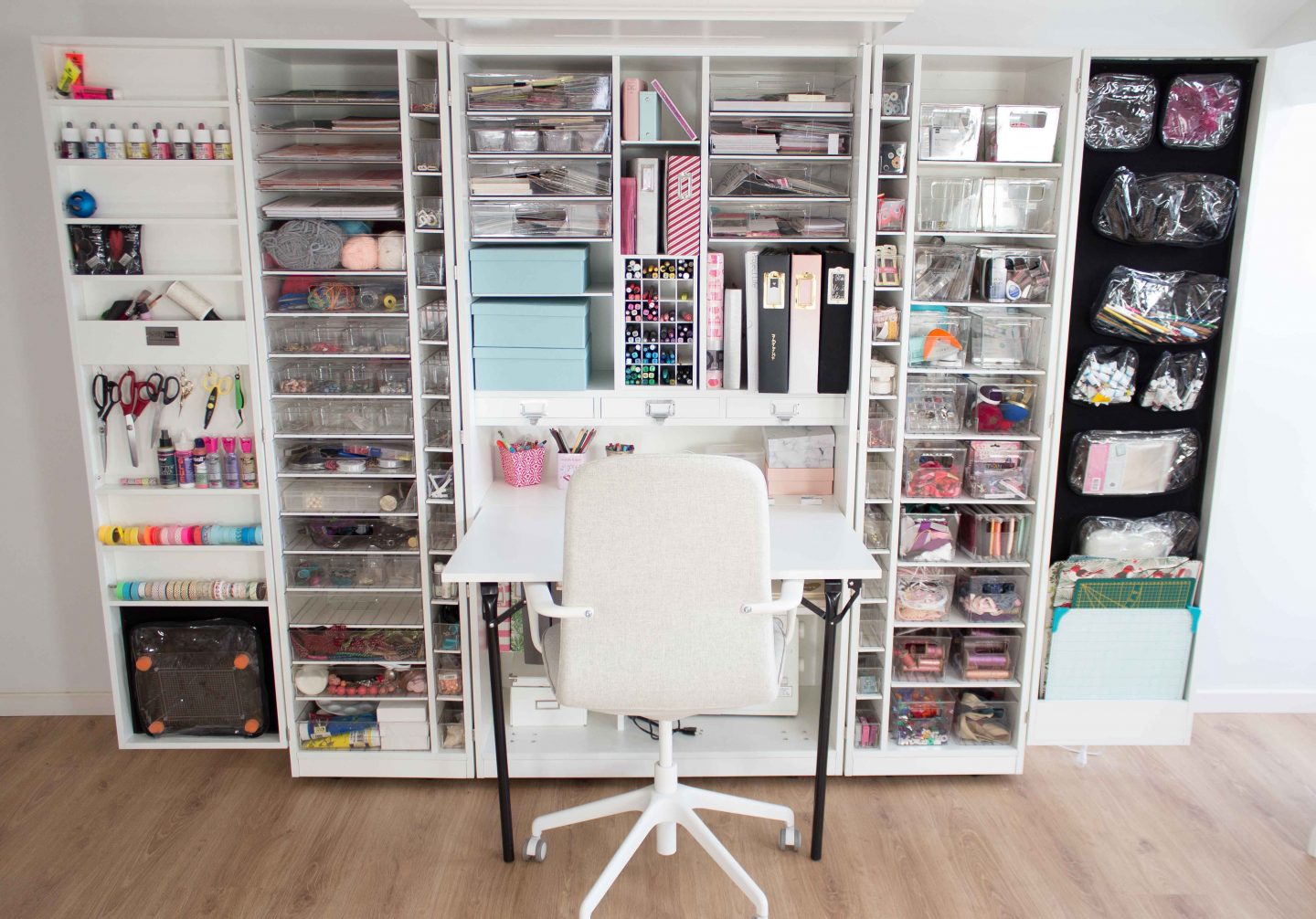 Well, as much as I loved it, two main obstacles were in sight. First, each piece of furniture was expensive, like way over my usual budget. Second of all, the company didn't seem to sell in Europe… Or so I thought (they have a warehouse in Germany!)
I spent weeks and weeks debating whether or not I should invest the money. Before that, I had piles and piles of boxes, bags and random containers pilled up in our attic. Things were getting damaged, everything was messy and it drove me mad. When discussing it with my mom -she always has the best advice- she told me to go for it, which is rarely her opinion on big purchases. She told me that I would keep this forever and cherish it, that it would help me to be more organized and ultimately happier as I would be able to enjoy crafting while staying organized and seeing what I have.
So, I decided to go for it and I am so glad I did.
It took a few weeks to arrive and I honestly couldn't wait. It took a few afternoons to put together (this is a beast to build!) but the end result is just fantastic. I chose the Workbox 3.0 which, in my opinion, is the best if you do a bit of everything. While they have furniture dedicated solely to scrapbooking or sewing, I felt like the Workbox was the perfect option for me since it is so versatile.
I've filmed a video to show it a bit better as I feel like photos don't do it enough justice. As mentioned in the video, the workbox comes with everything in it except for the pen holder, the crown light and the scrapbooking paper holders.
In conclusion, I am so happy with this new addition to our attic. It's a room that we didn't use a lot beforehand but now, I'll happily spend a few hours working on projects up there during the weekends. It feels great to see everything that I have and to have everything within reach. I also can't wait as I've invited a few friends over for a photo album party but I also really want to make fun, crafty projects with our nieces!
If you have any questions, feel free to ask them down below!