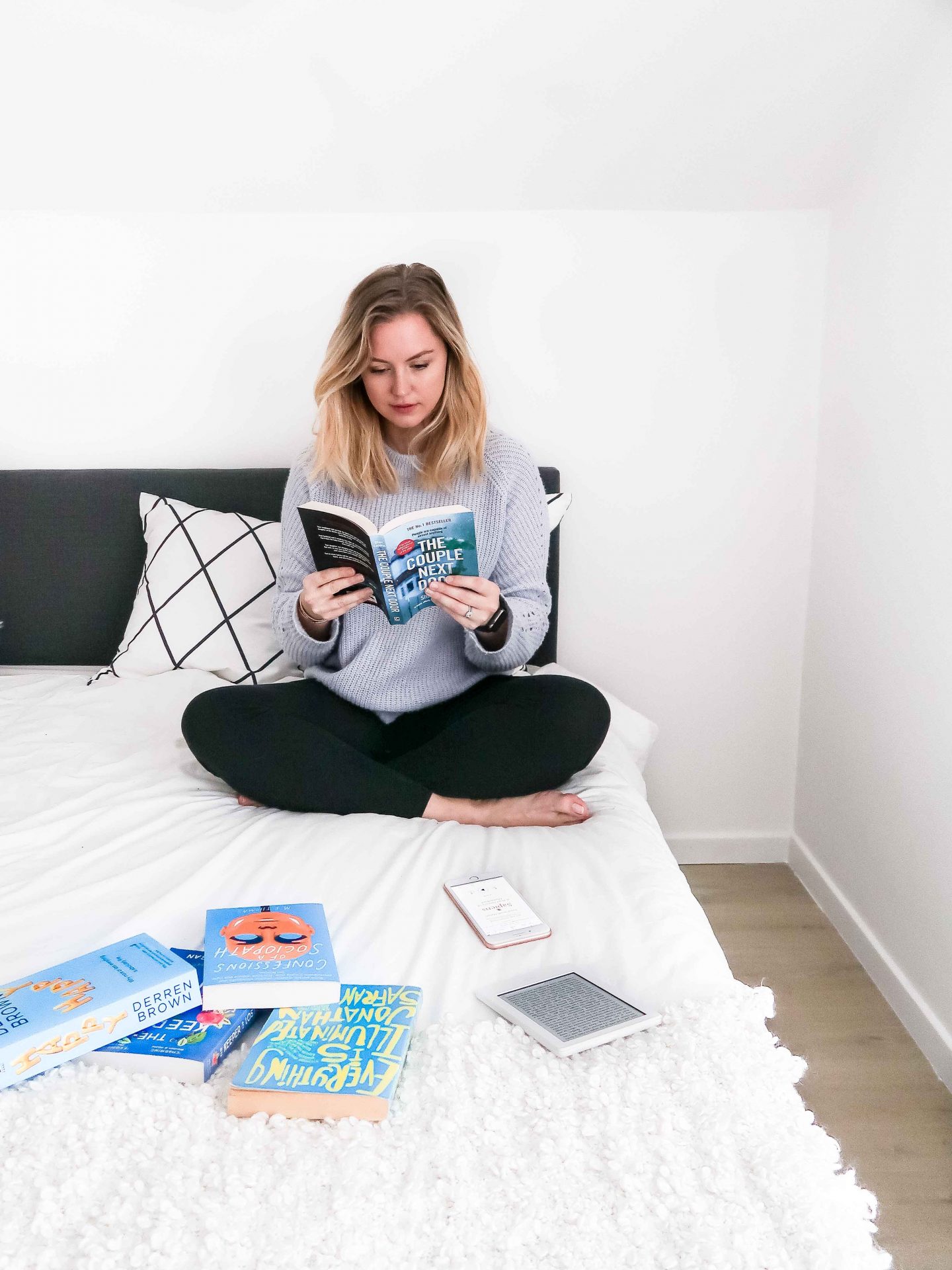 Last year, I managed to read 44 books, which seems like quite a lot to most people. And the number one question that I always get is the same: how do I find time to read?
Being your own boss means that you're working a lot, nearly every single day. Add a social life & quite a few travels on top of that and it seems nearly impossible to find time to do anything -let alone read. So how do I do it? Read on to find how!
Get motivated
Finding the motivation to read is sometimes the hardest, especially if you haven't picked up a book in a while. Let's be honest, it's so much easier to just sit down on the couch to watch some Netflix… So finding the right motivation for you is key! I personally like to watch (& discover) new booktube videos (see my favorite on my channel) or by going on Goodreads, a great website to track your reading & find new books & authors. If this is not enough, I like to go to the bookstore to see the latest book releases or to get personalized advice from their team.
Set yourself a challenge
The key to success in pretty much anything is to set up realistic goals for yourself. Sure enough, if you've only managed to read one or two books last year, chances are that you won't finish 100 new ones by the end of this year. So think about your goal and set yourself a challenge. Do you want to read a certain amount of books? Do you want to focus on a certain genre or maybe read more classics? I love to set myself a reading challenge on Goodreads and track my progress as I go. It's also so motivating to see other people's challenges and see what they're up to!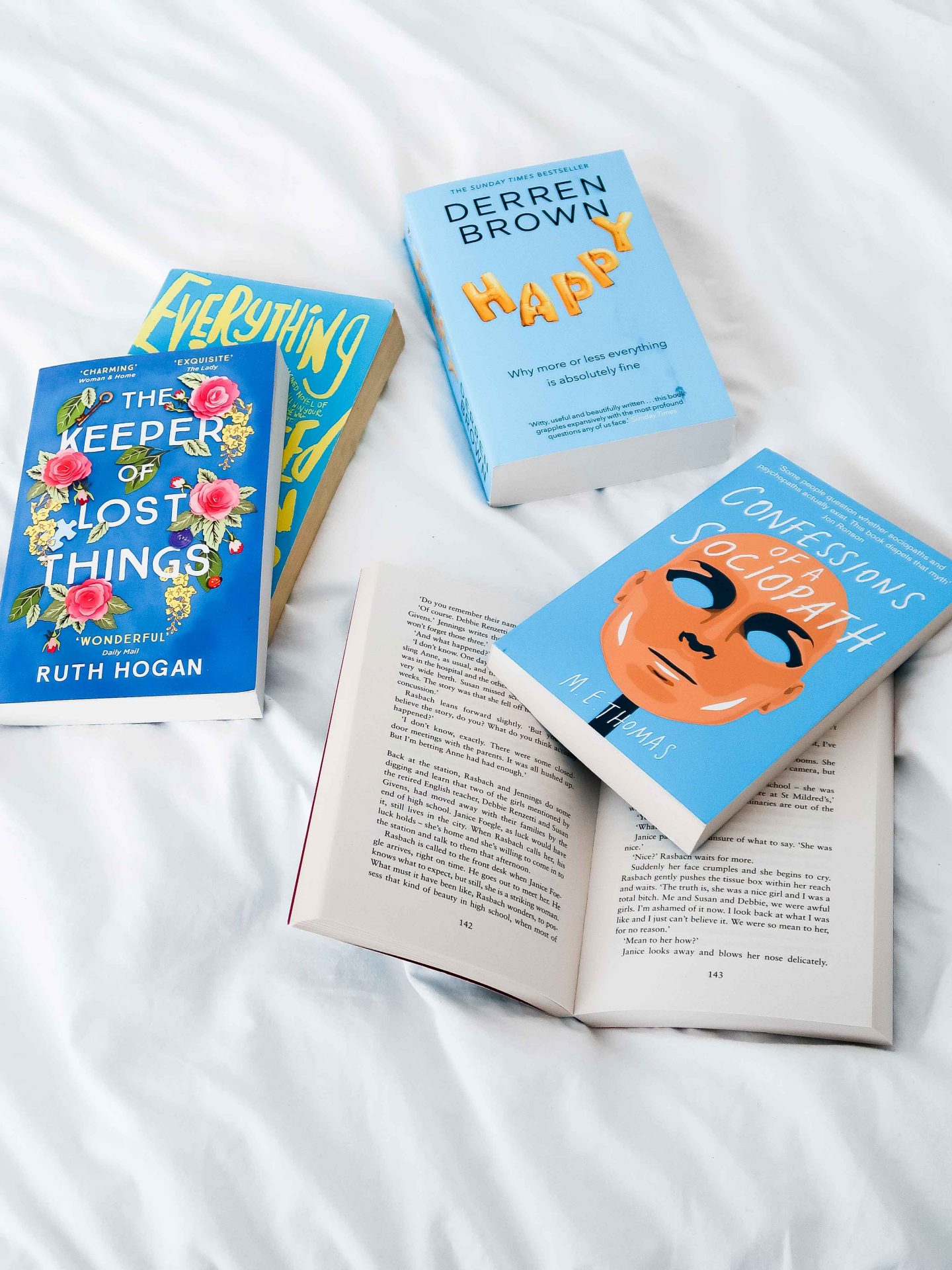 Buy new books
Whenever I feel in a reading slump, I like to purchase a few new books. My place of choice is always Amazon as I can find pretty much everything (plus we have Amazon Prime, which means that I get my package super fast) but I also like to look for pre-loved books in thrift shops or in library sales.
---
My book wish list
[amazon_link asins='1250107814,0316547611,1781317364,0778330788,0062678418,141972925X,1537316605,0735220689,0062473557,0062362593′ template='ProductCarousel' store='styleplaygrou-20′ marketplace='US' link_id='deecf15a-4d51-11e8-b29f-79245a5f67be']
Sneak in reading time
It's not always easy to find a few hours to immerse yourself in a book, especially if you have a busy schedule. To make up for it, I like to sneak in reading time whenever I can: while I am waiting for an appointment, I'll usually read a bit on my Kindle app on my phone. If I have a long drive ahead of me, I'll listen to a book on Audible. If I am cooking dinner, I'll make sure to have a paperback near me to keep me entertained while everything is cooking!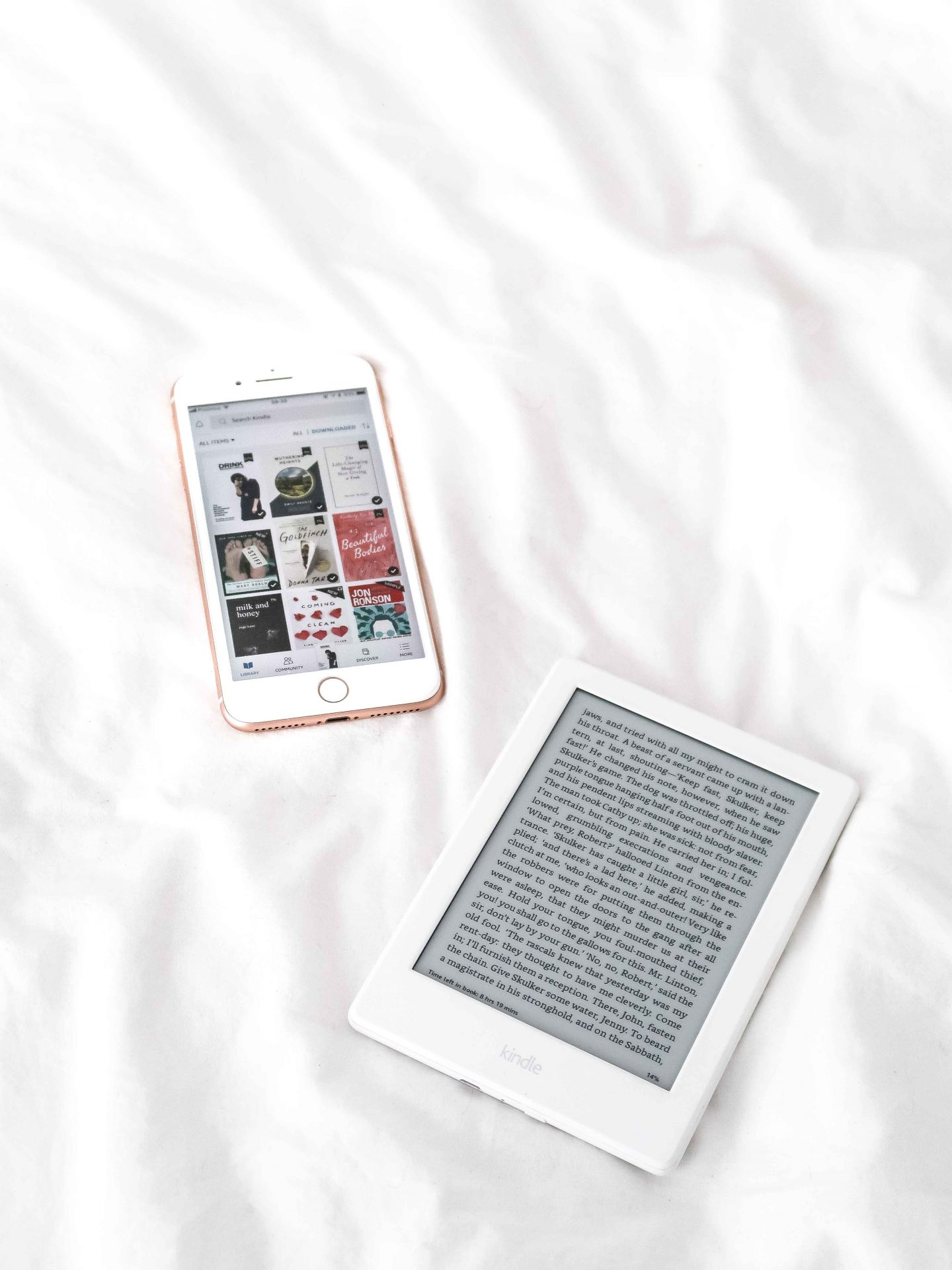 Always have a book in your bag
This is an obvious one: always have a book with you. As I mentioned above, it's easy to squeeze a few pages here and there while waiting for a doctor's appointment or at the hairdresser. That being said, I know how sometimes, it's a bit tricky to pack a book. Either you forgot to grab one or it simply doesn't fit in your bag. So if I don't feel like taking my Kindle with me, I'll just use the app on my phone. It syncs with my Kindle so that I am always on the last page I read and it also syncs with my Goodreads account. I swear that by reading a few pages here and there, I've managed to go through books way quicker than usual!
---
The best Kindle e-readers
[amazon_link asins='B00OQVZDJM,B00ZV9PXP2,B06XD5YCKX,B00IOY8XWQ' template='ProductCarousel' store='styleplaygrou-20′ marketplace='US' link_id='ba8fdc40-4c8d-11e8-bad4-c954cb4fe592′]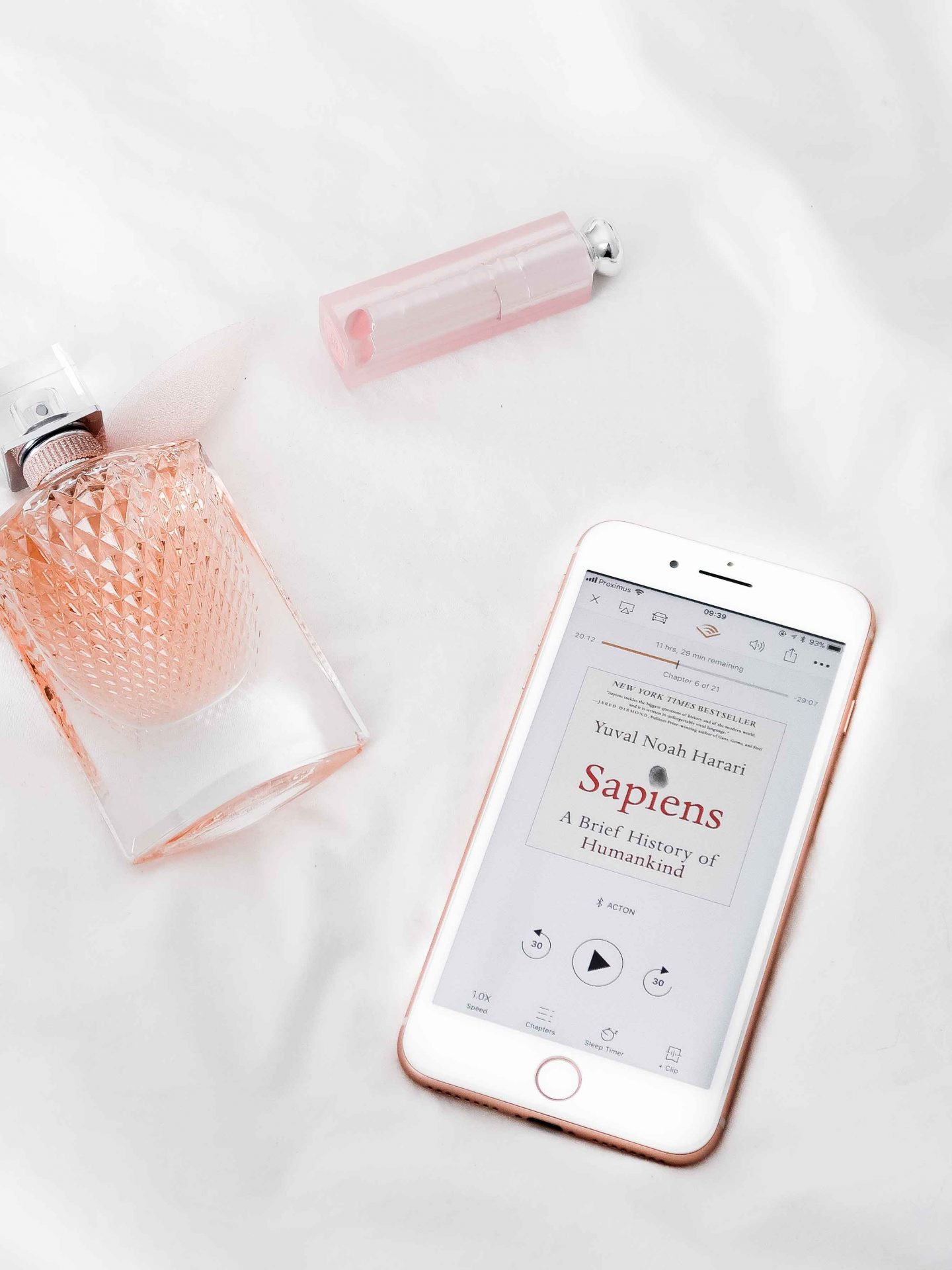 Try an audiobook
I use to think as audiobooks as a thing of the past. I remember having a few tapes (yup, I am that old) as a kid but apart from that, I never cared much for audiobooks. That was until I found out about Audible. Audible is a company owned by Amazon, which means that it is widely available (on your phone, tablet or computer) and it offers a huge catalog of audiobooks to choose from. From memoirs (often read by the author!) to novels & YA, it has everything that you might want! While I especially like books read by the author ([amazon_textlink asin='B01L0H5PD8′ text='this one by Lauren Graham' template='ProductLink' store='styleplaygrou-20′ marketplace='US' link_id='6804e114-4d51-11e8-878f-8322a6bde27f'] was my favorite), I recently decided to buy 'big books' (500+ pages) on the app as it doesn't feel as intimidating as the real deal. I am currently listening to [amazon_textlink asin='B0741F3M7C' text='Sapiens' template='ProductLink' store='styleplaygrou-20′ marketplace='US' link_id='7fe7afa3-4d51-11e8-9298-d1fafd533dc6′] (which I love) and it's great to always have it with me on my phone.I usually listen to audiobooks when I am cooking or cleaning around the home but I also like to listen to them while I am traveling. It's a great way to get entertained on those long-haul flights or when you're stuck in traffic!Preview (opens in a new window)
---
My favorite audibooks
[amazon_link asins='B00NB86OYE,B019MMUA8S,B01LY5W61P,B01L0H5PD8,B008X6SZ0K,B01K3IN6N6,B0000YSMNS,B0061YXJO8,B00X690KZM,B004V6APR2′ template='ProductCarousel' store='styleplaygrou-20′ marketplace='US' link_id='0ff87c9c-4c8e-11e8-b561-61adb0d683a4′]
What are your favorite books to read? And do you have any tips to read more? I would love to know!