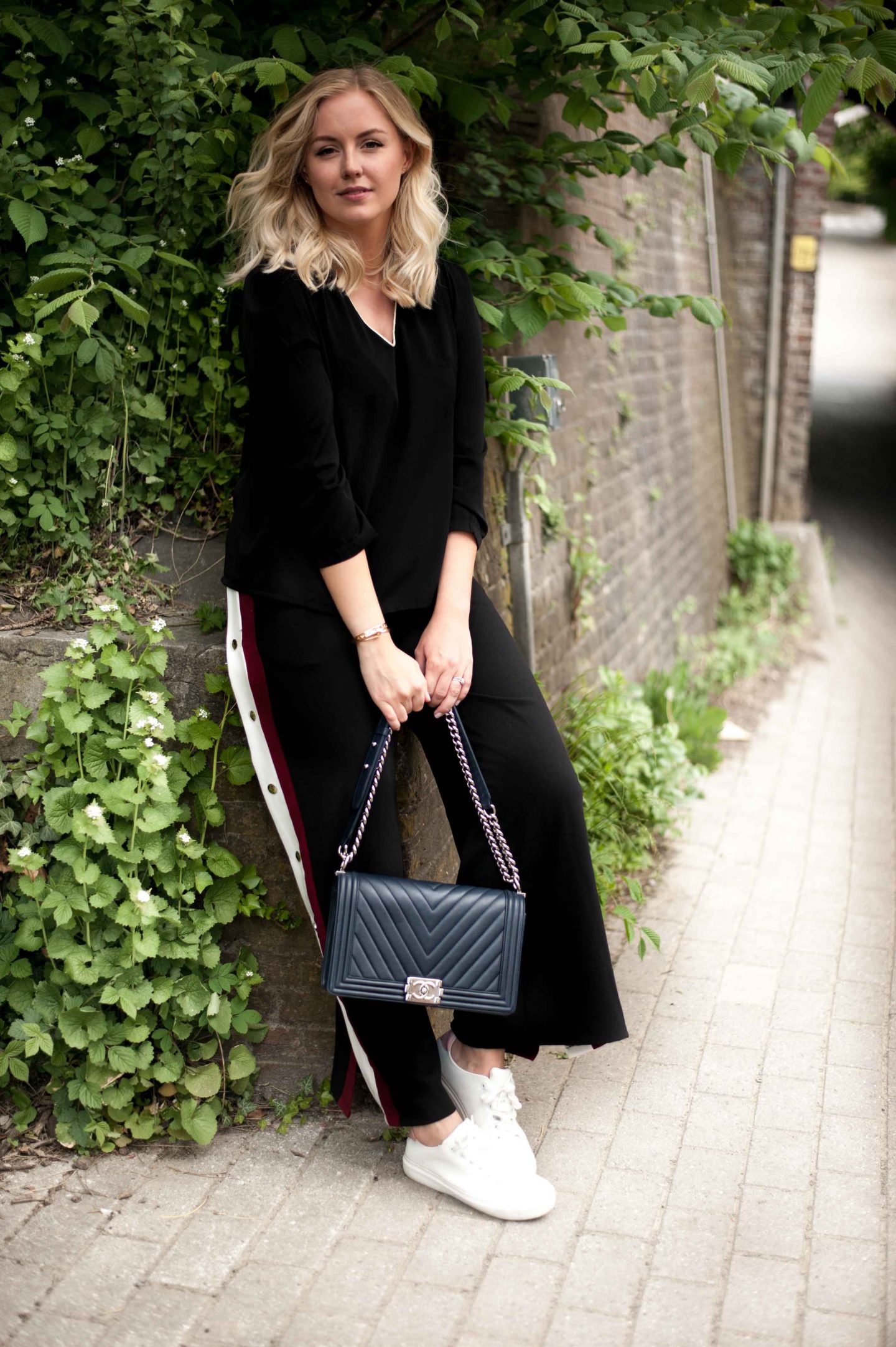 Chances are that if you follow multiple influencers on social media, you've seen this kind of pants over and over again. At first, I dismissed them immediately: I never wear pants other than jeans. Why? Simply because none fit! I dream of large silky pants for summer and tailored trousers in neutral colors but apart from this pair from Uniqlo, none of them fit. But when Yes Boutique contacted me to select a few pieces on their webshop, I decided to go out of my comfort zone and ordered these.
The result? I LOVE them. First, they fit me, which is extraordinary enough to be noted (usually pants are way too tight at my hips and baggy at the waist but these aren't). Next, I found them incredibly easy to style whether it's a super casual look with just a t-shirt and sneakers or for a more casual chic vibe with a silk blouse and a blazer. Ever since I got them, I've been wearing them non stop. They're perfect to travel in but also great for get-togethers on rainy days!
Do you like this style of pants? How would you style them?
---
SHOP THE LOOK
no products