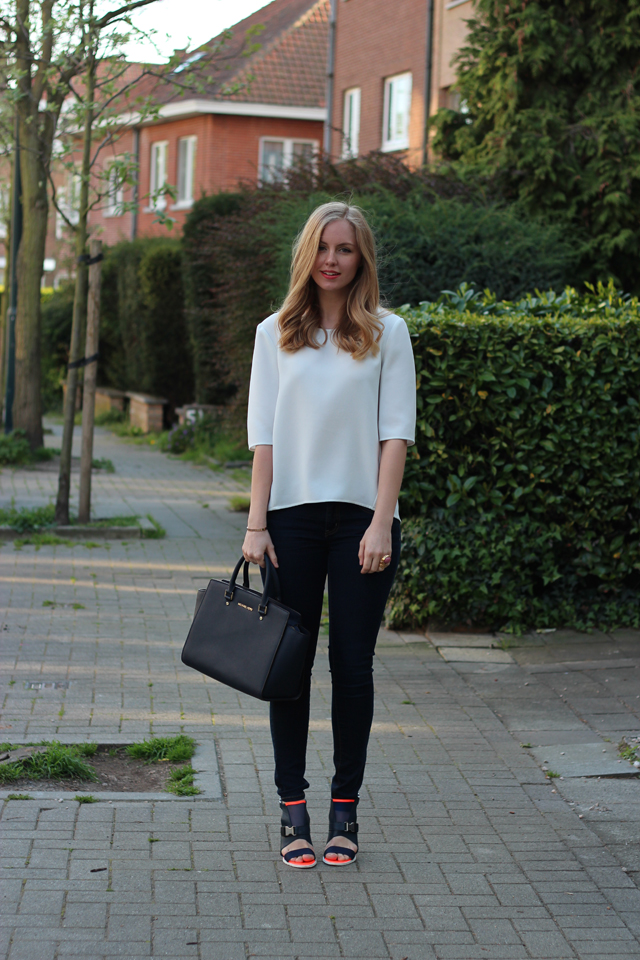 While I love dressing up and pairing colors and prints together, I also believe that a simple outfit can be great if you have the right accessories. For example, the look I am wearing in these photos is as easy as it gets: a pair of skinny jeans, a white top and a structured handbag. But the little detail that makes the whole outfit is the neon touch on my shoes. I actually got this pair of shoes on sale ages ago, but rarely wear them as they're not the most comfortable pair I own. Beside that, I decided to give them a go and I am glad that I did as I got many compliments on my outfit that day!
While we're at it, I also wanted to thank you all for your amazing comments, both here and on my Youtube channel. I am so glad that you enjoy reading the blog and watching me rambling about beauty products!
Enjoy your weekend guys!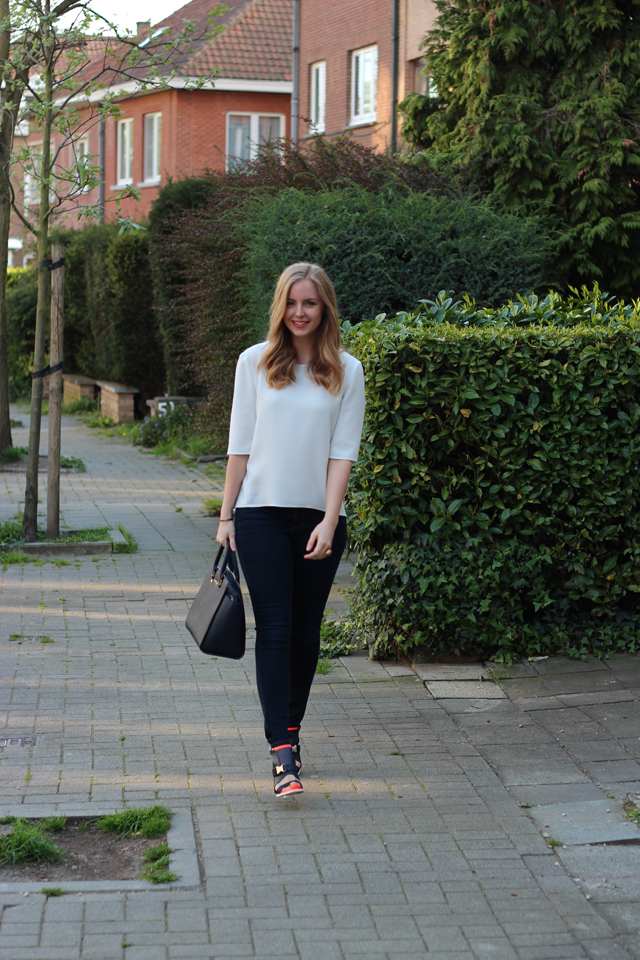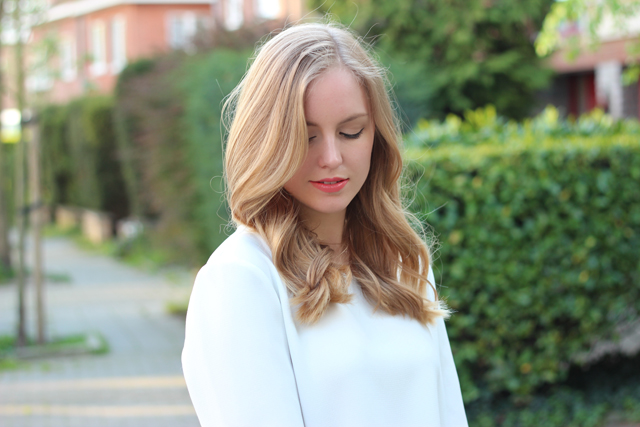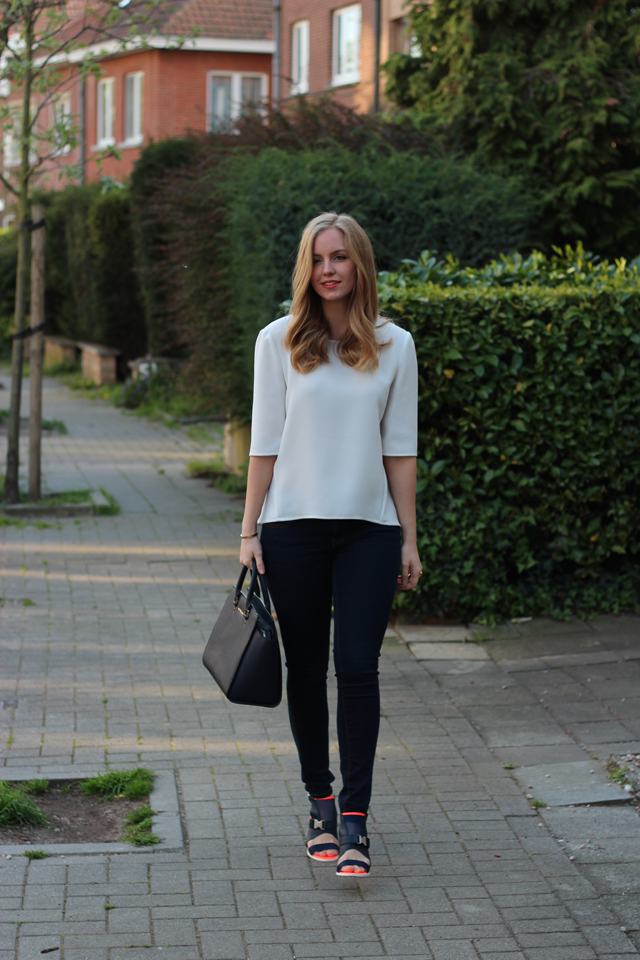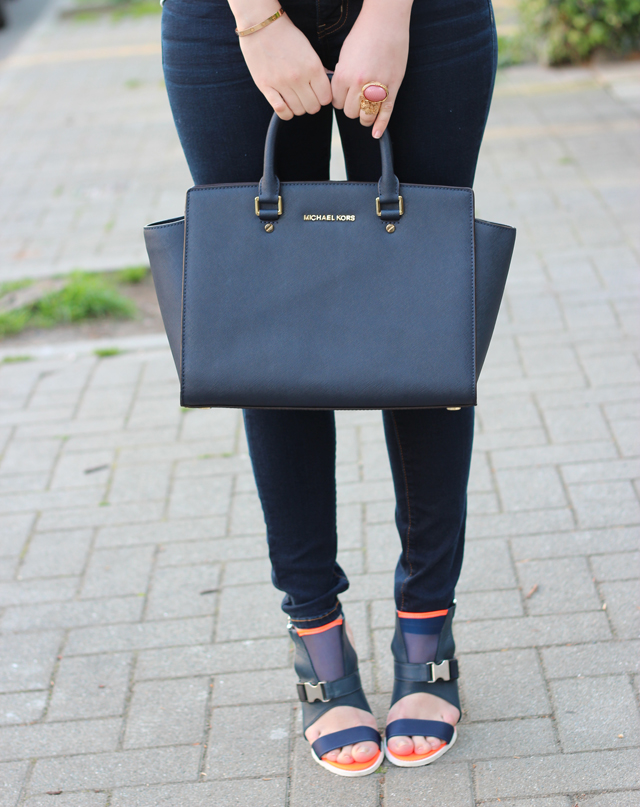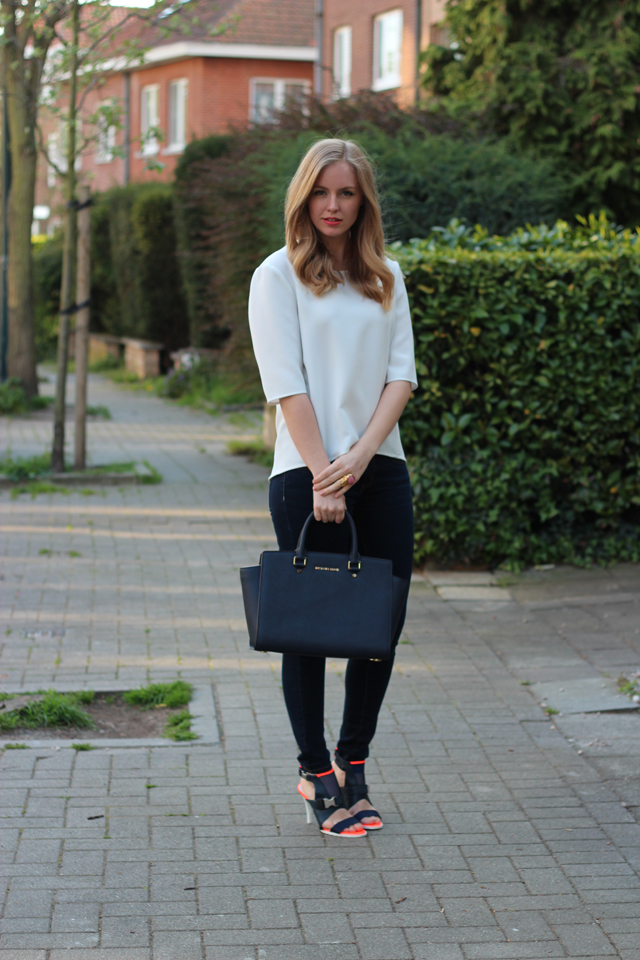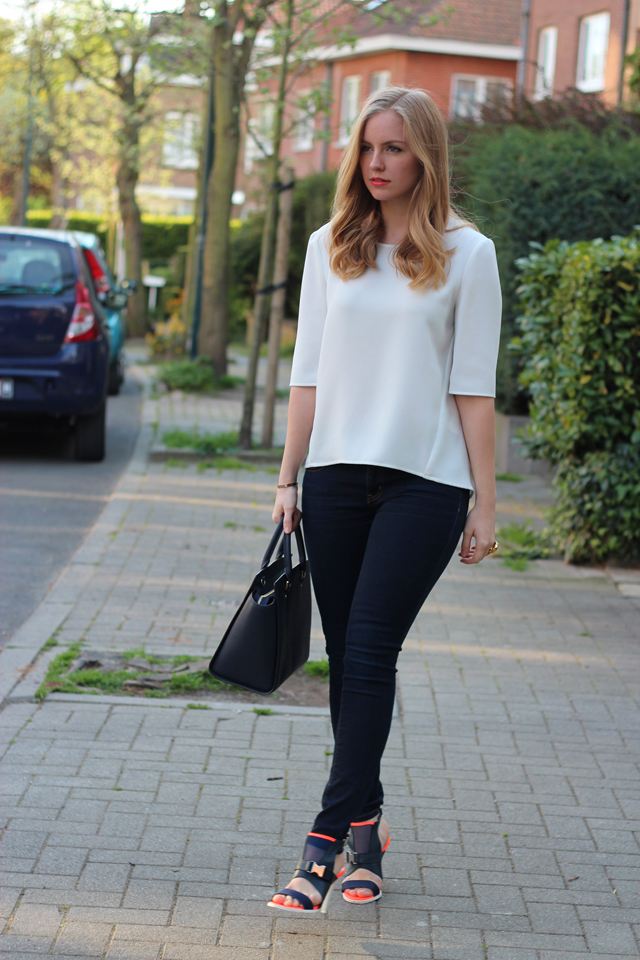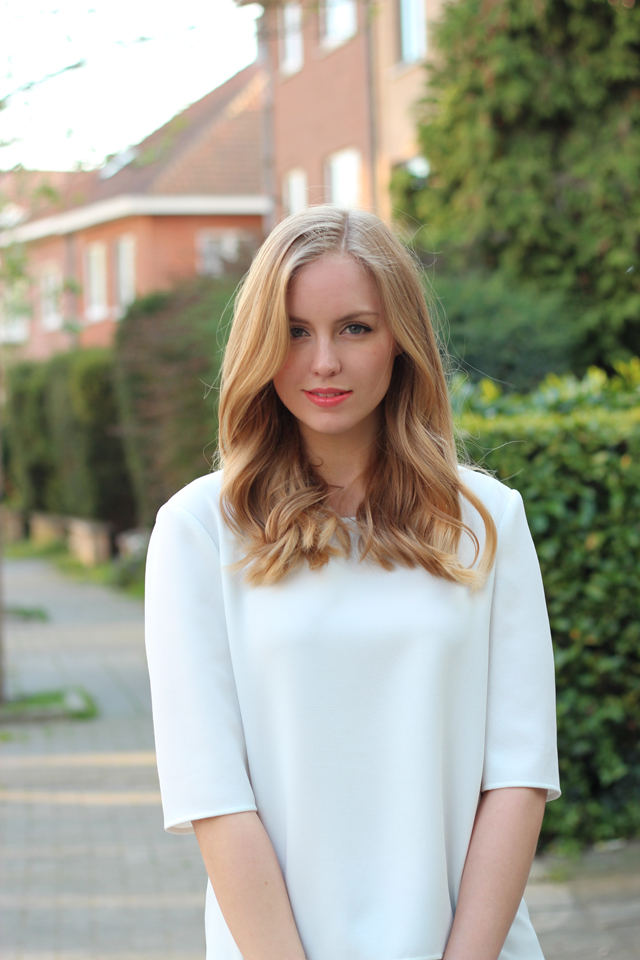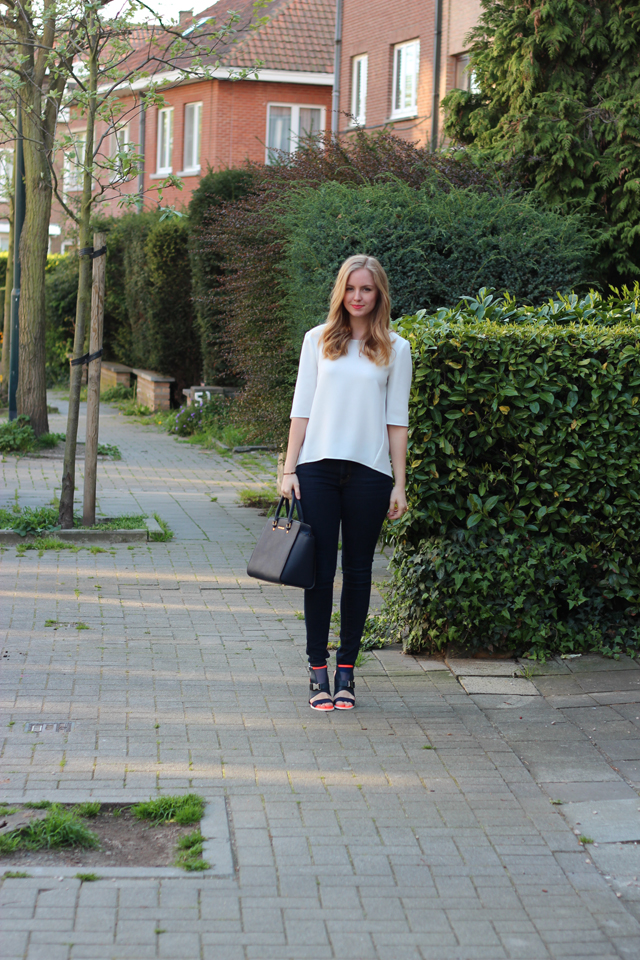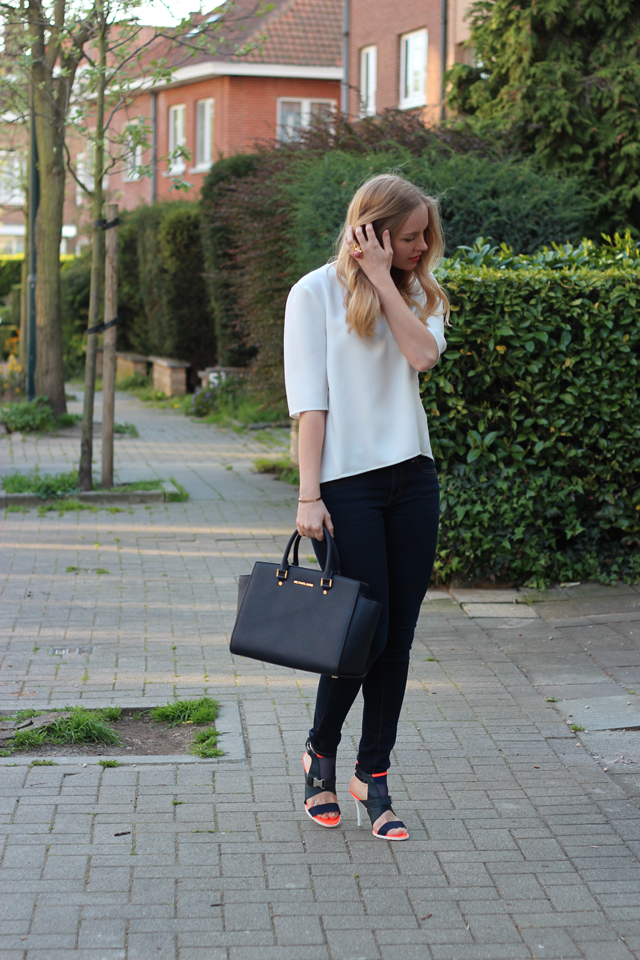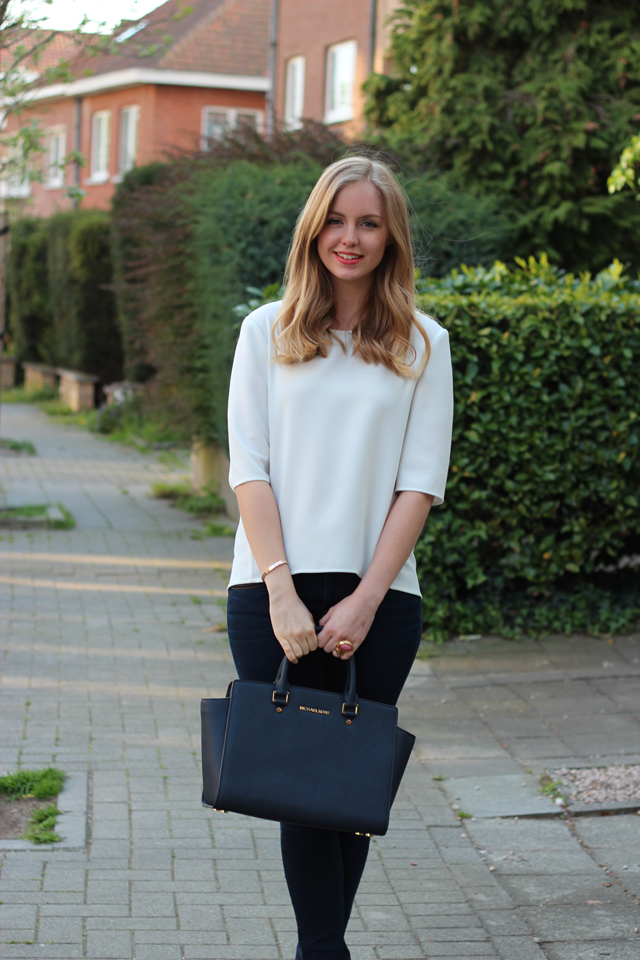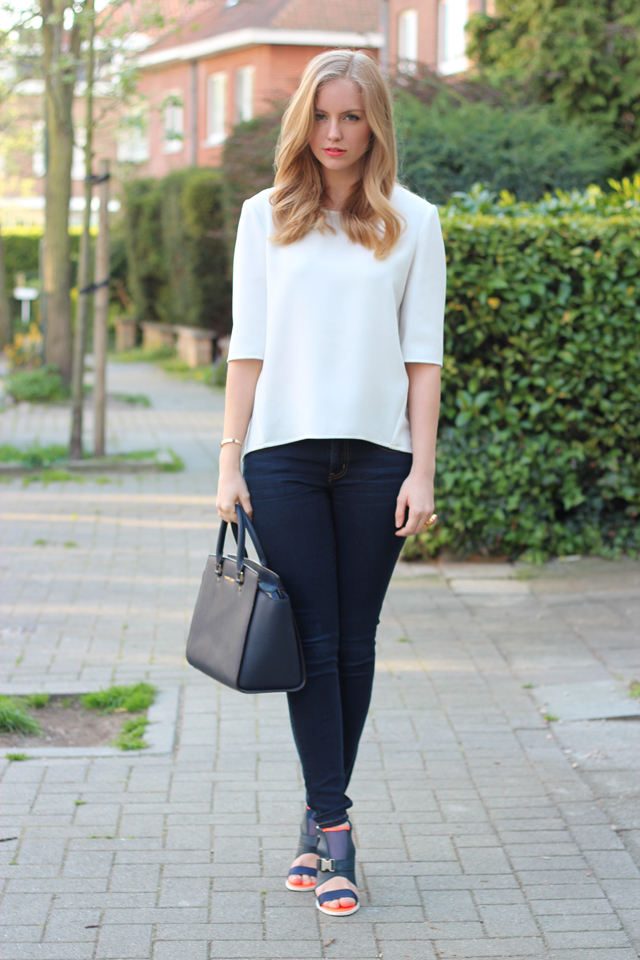 I am wearing:
Top: Whistles
Jeans: American Eagle
Bag: Michael Kors Selma bag
Shoes: Bata (old)
Bracelet: Cartier love
Ring: Yves Saint Laurent arty
Lipstick: MAC vegas volt