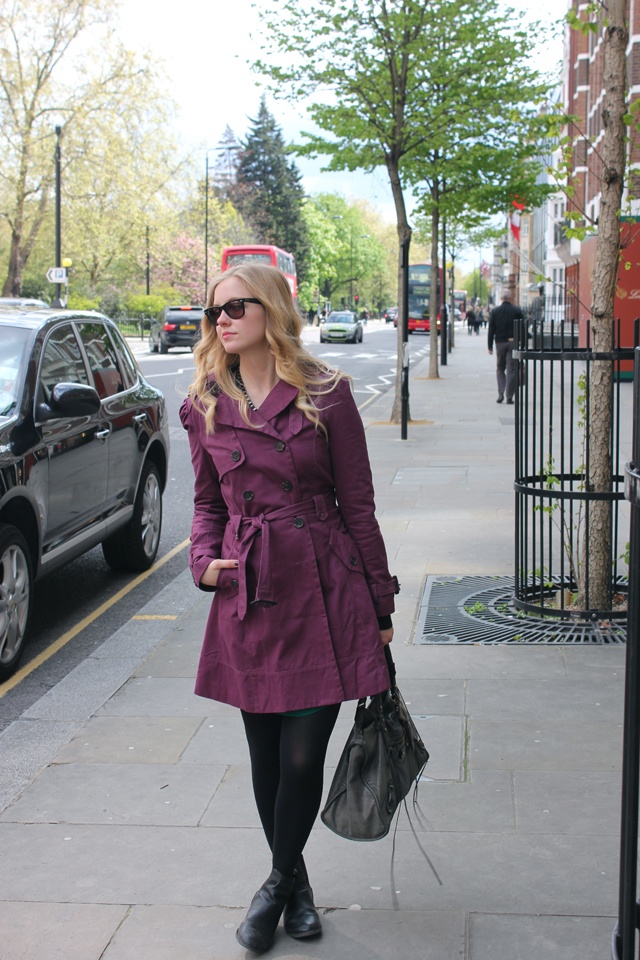 London is probably my favorite city in the world. I love it, no matter what. But during our stay last week, it was pouring rain non stop! Thankfully, I had packed in consequence and I was more than ready to go out and sing in the rain!
This Asos trench was hiding in my closet back at my parent's. I bought it last year I think and only wore it a couple of times. So, I decided to pack it for London and it has served me well! On that day, we were out and about in Sloane street so I paired it with a deep green dress and a fancy necklace.
And you, how do you deal with the rain? Do you still wear what you like or do you switch to k-way freak?
❤
Axelle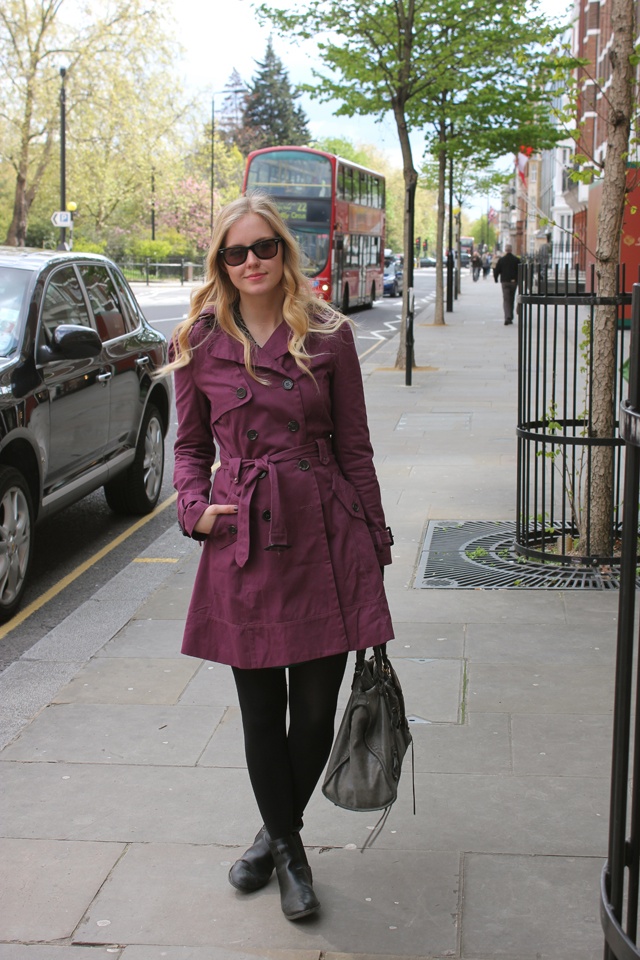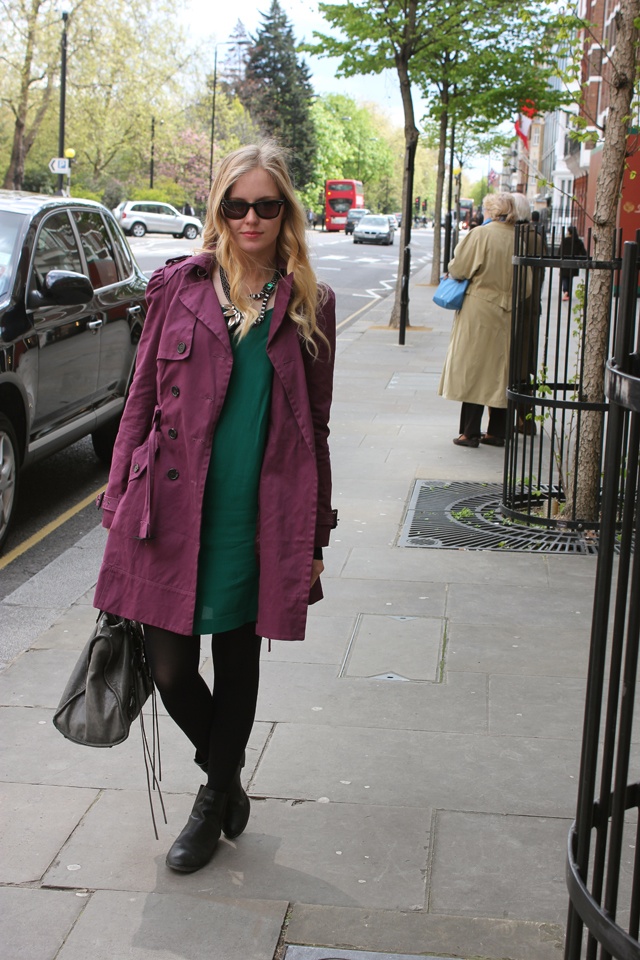 Asos trench coat
Ba&sh green dress
H&M boots
Balenciaga bag
Ray Ban wayfarer sunglasses
Bimba & Lola necklace
You can also follow styleplayground there: TWITTER | BLOGLOVIN | FACEBOOK