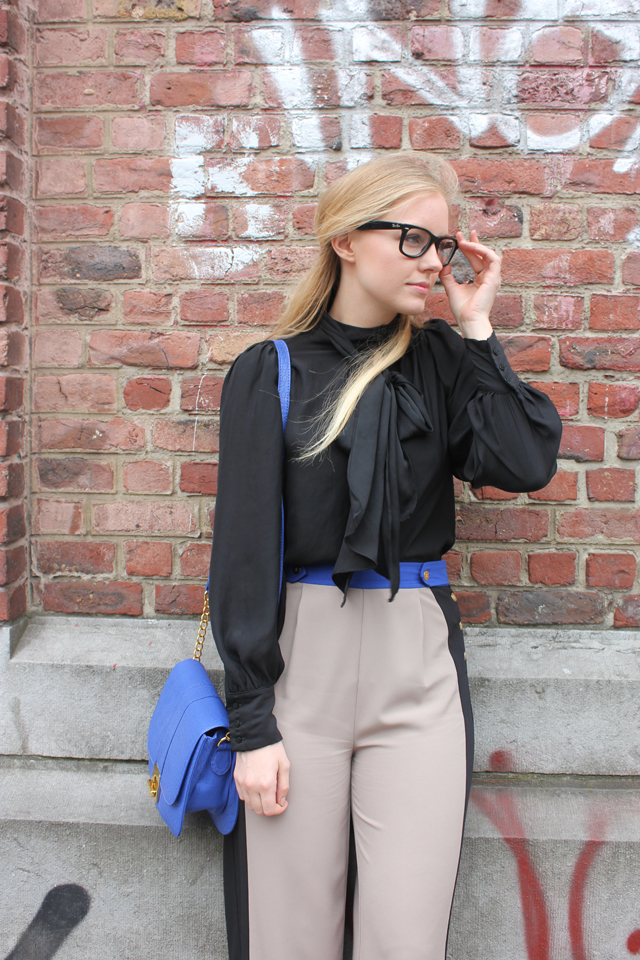 These pants are certainly not the kind of pants I usually go for. But a few months ago, I came across these as a part of the New Look Limited collection. I decided to give them a go and get out my comfort zone.
So, challenge taken!
I paired them with a classic black blouse and my faithful black open toe wedges. I found a bag in my collection that has the exact same shade of blue that the one on the pants so I decided to give it a go!
So… What do you do to get out of your comfort zone every once in a while? I would love to know!
❤
Axelle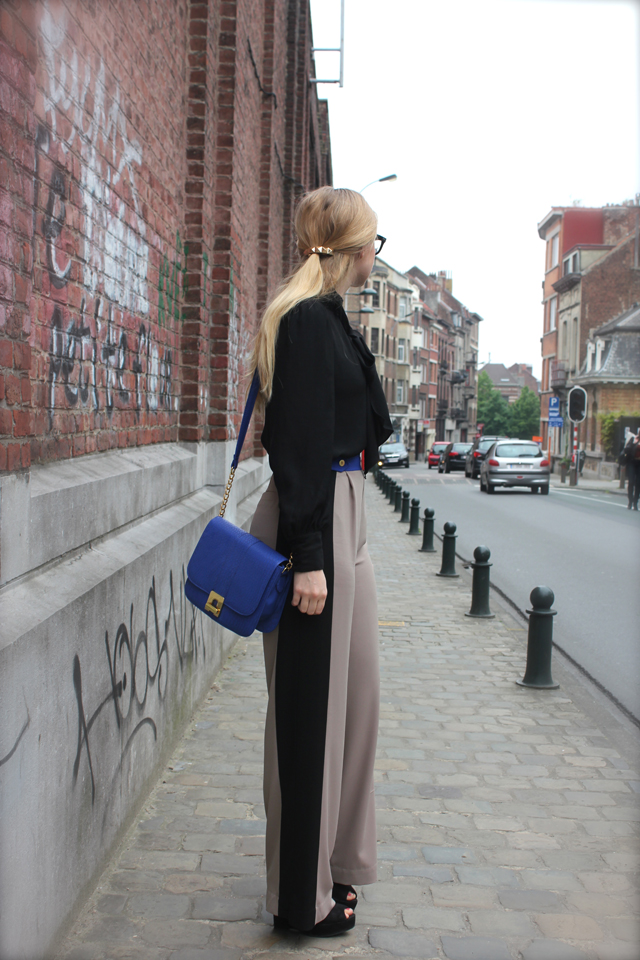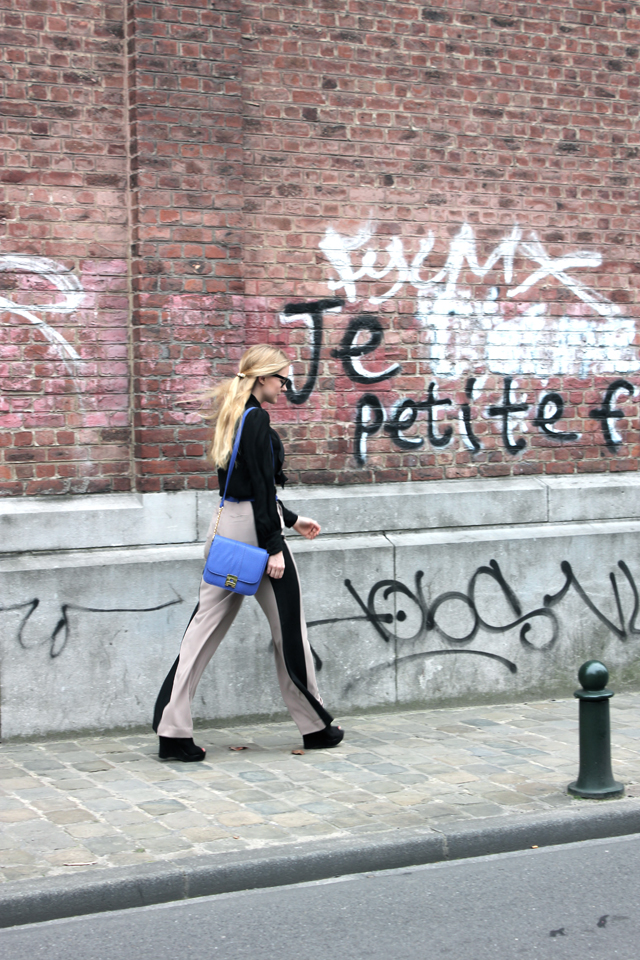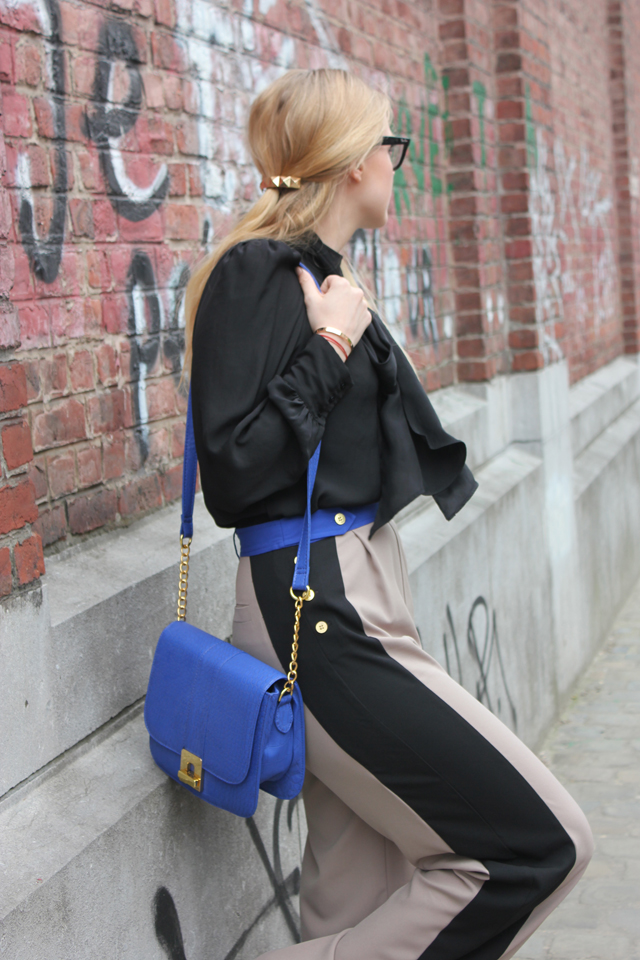 New Look Wide leg pants and black wedges, similar here
Dorothy Perkins blue bag, similar here
Zara black blouse, similar here
H&M hair accessory
Vintage ring
You can also follow styleplayground there: TWITTER | BLOGLOVIN | FACEBOOK