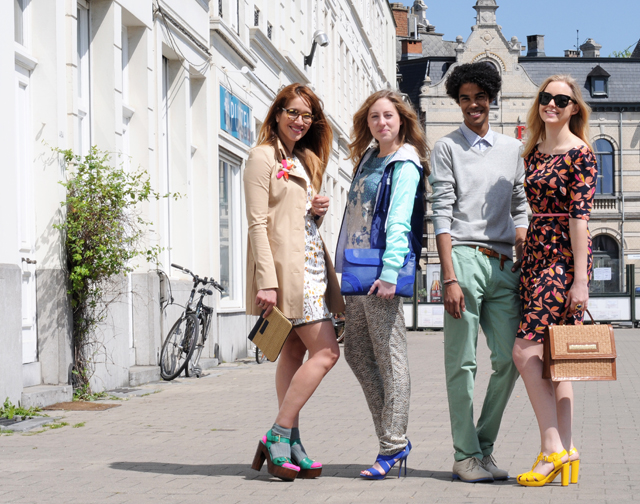 Blogging is an amazing experience for me. It allows me to express myself trough words, pictures and my favorite thing: styling.
One of the perks of being a blogger is to be asked to do great stuff with great people. And that's exactly what happened.
Last week, I did a photoshoot with Tiany, Immi, Lucie and the Belmodo team for a new Belgian online store called Famousbox.
And shooting these photos was a moment of pure happiness!
I love the result, I think it really shows all the fun we had.
I chose to wear a gorgeous Essentiel dress which I love (you already know my love for Essentiel) and an equally gorgeous Clio Goldbrenner handbag. This look represents one of my all time favorite type of outfit (silky dress + belt + colorful heels + classic handbag).
Wanna know the best part? You could win a voucher of 1000€ for yourself! Talk about a shopping experience! You could get your hands on a great pair of red skinny jeans, some yellow fringe sandals or an edgy black tote for example!
Want to know how to do to enter? Then keep reading!
You only have to follow these three steps to enter the competition:
Like Famousbox on Facebook
Answer this question on the Belmodo contest page!
Hope you'll enjoy the photos!

A big thank you to the Belmodo team and to Famousbox! 
❤
Axelle
I was wearing:
Essentiel dress and belt
Clio Goldbrenner bag
My own sunglasses, shoes and jewelry
You can also follow styleplayground there: TWITTER | BLOGLOVIN | FACEBOOK