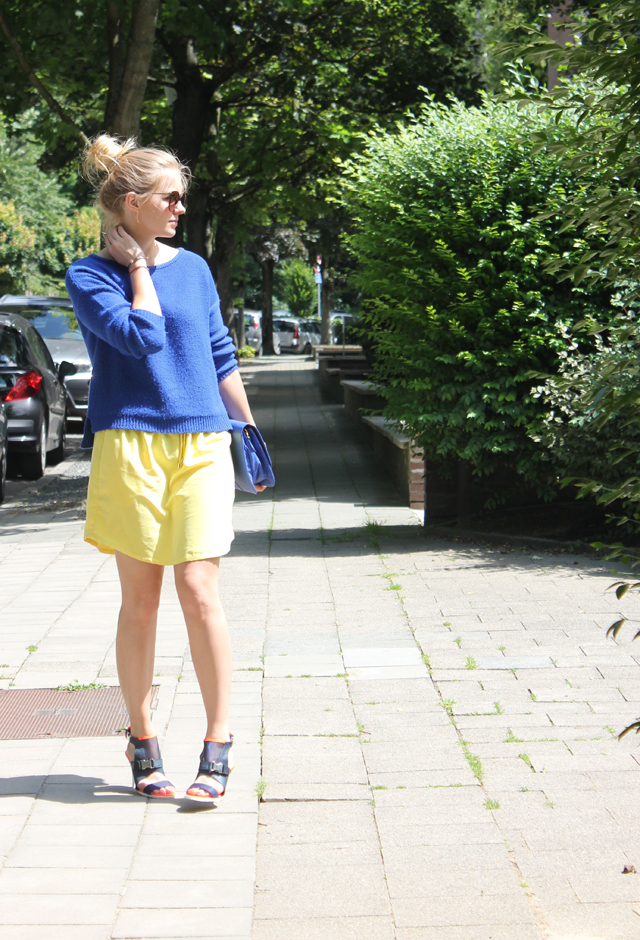 Being a fan ok Ikea, it was about time to pay it a tribute in an outfit! Joke appart, blue and yellow are two colors that go so well together in my opinion!
I am leaving first thing tomorrow morning for my road trip across U.K! And boy, am I excited or what?
I have to say that I am a little nervous about driving on the left side of the road but who knows, I might discover some pilot skills in me!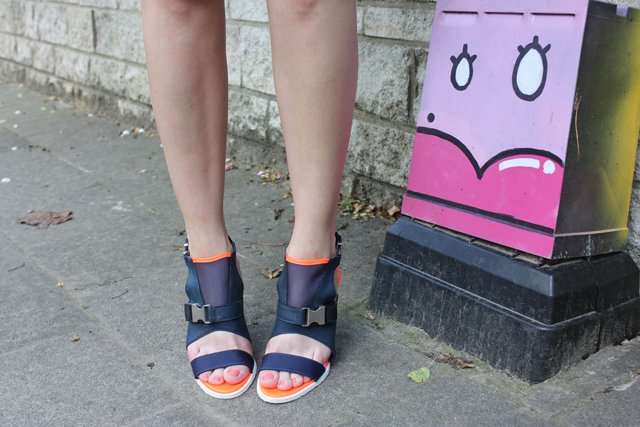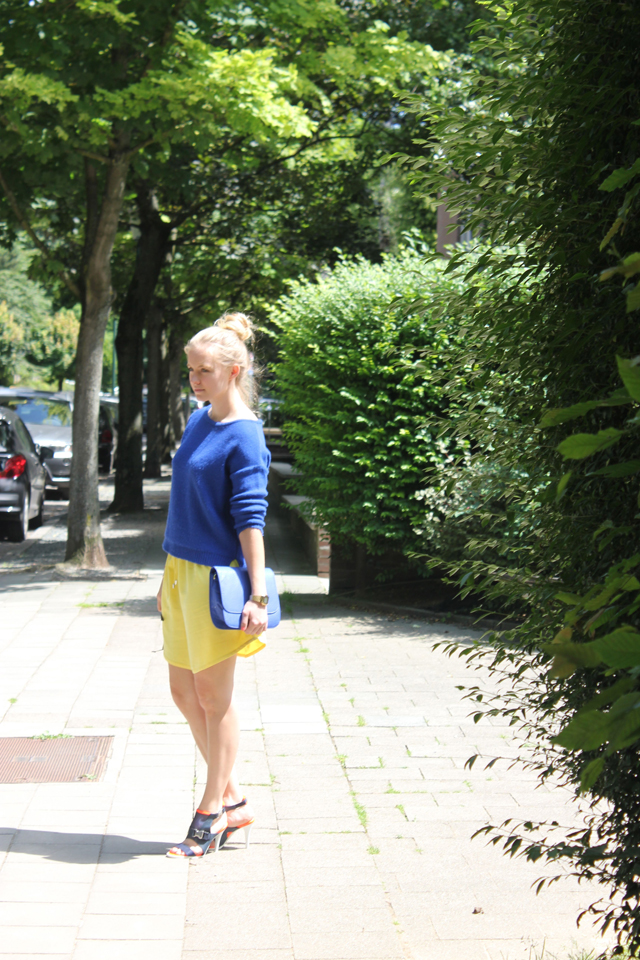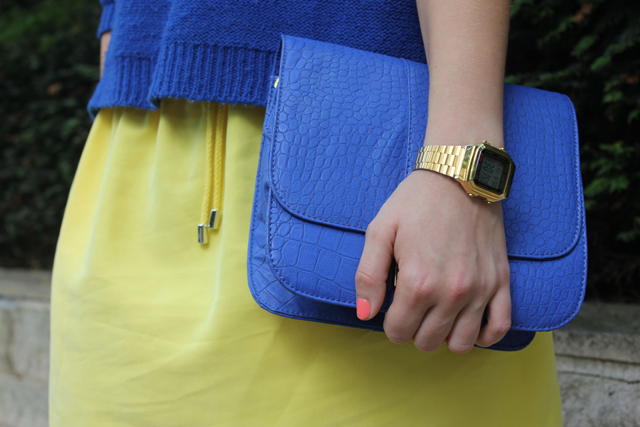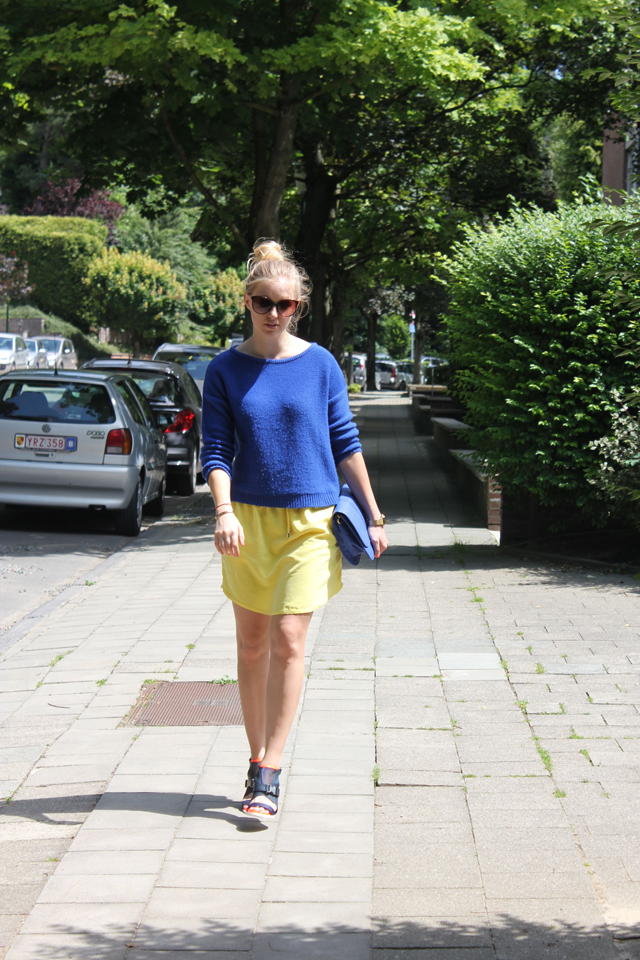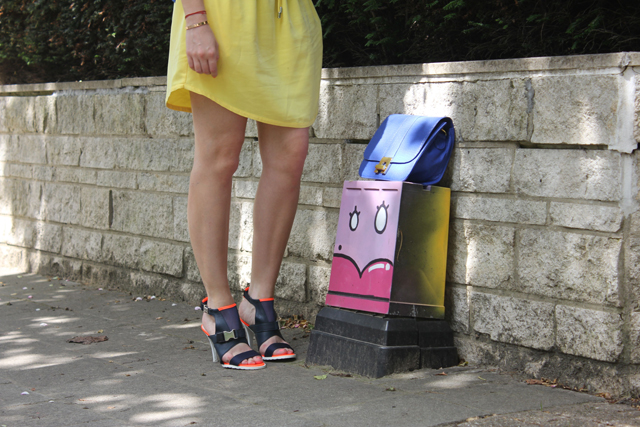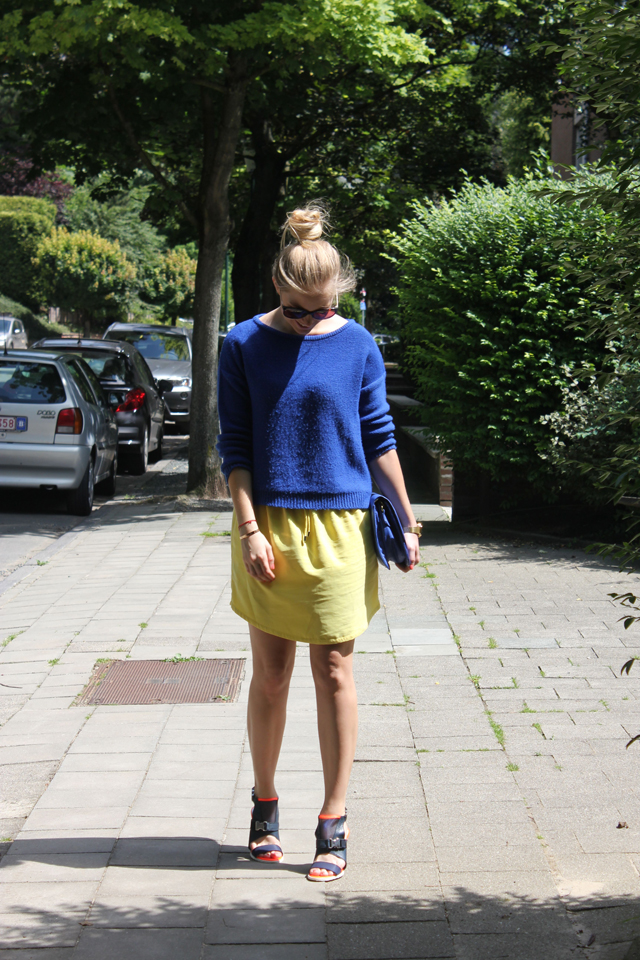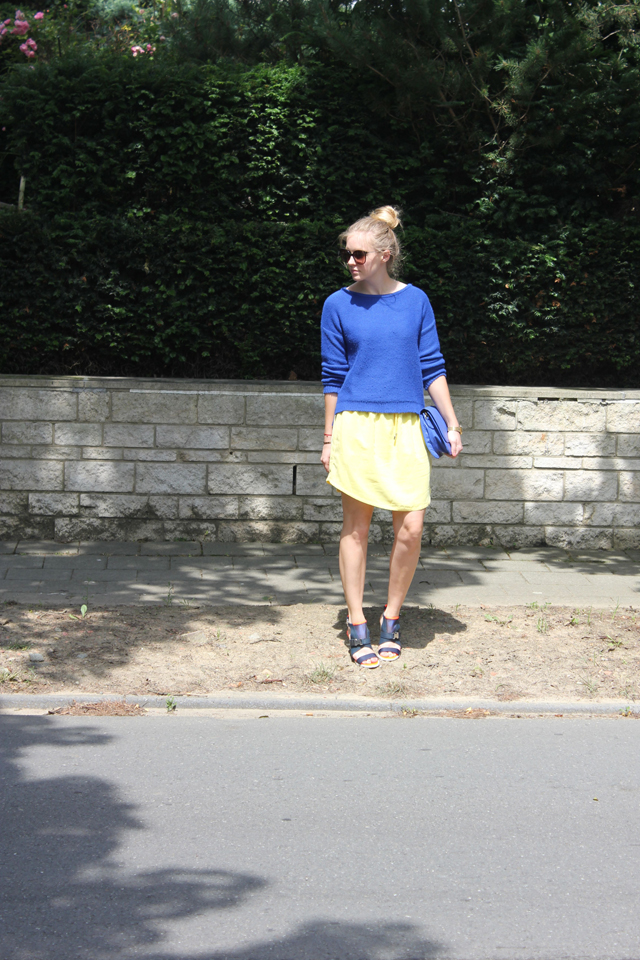 Topshop skirt
Zara jumper
Bata shoes
Dorothy Perkins bag
DVF sunglasses
Cartier bracelet
Casio vintage watch
You can also follow styleplayground there: TWITTER | BLOGLOVIN | FACEBOOK