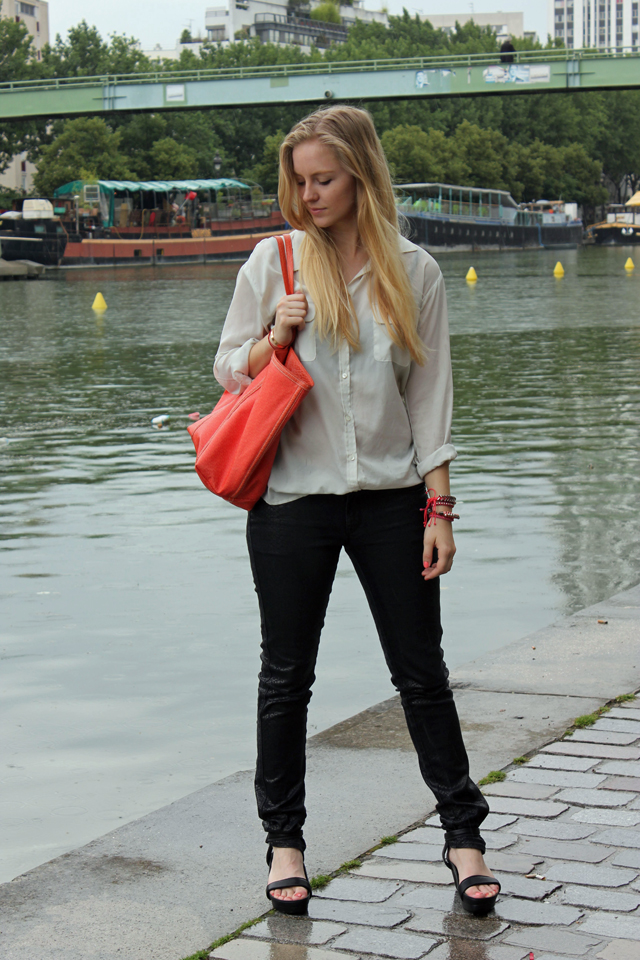 A simple orange bag can make a whole outfit more interesting, don't you think? Here is a quick outfit of the day shot under the rain when I was still in Paris!
I am leaving for the U.K on Thursday and I feel so stressed! I feel like I have a thousand things to do before I leave!
Are you leaving anytime soon?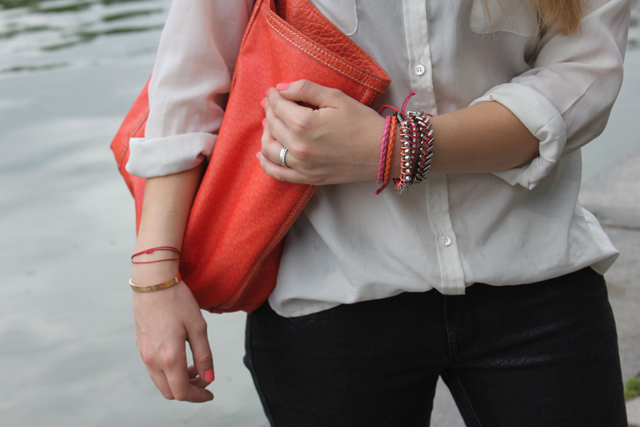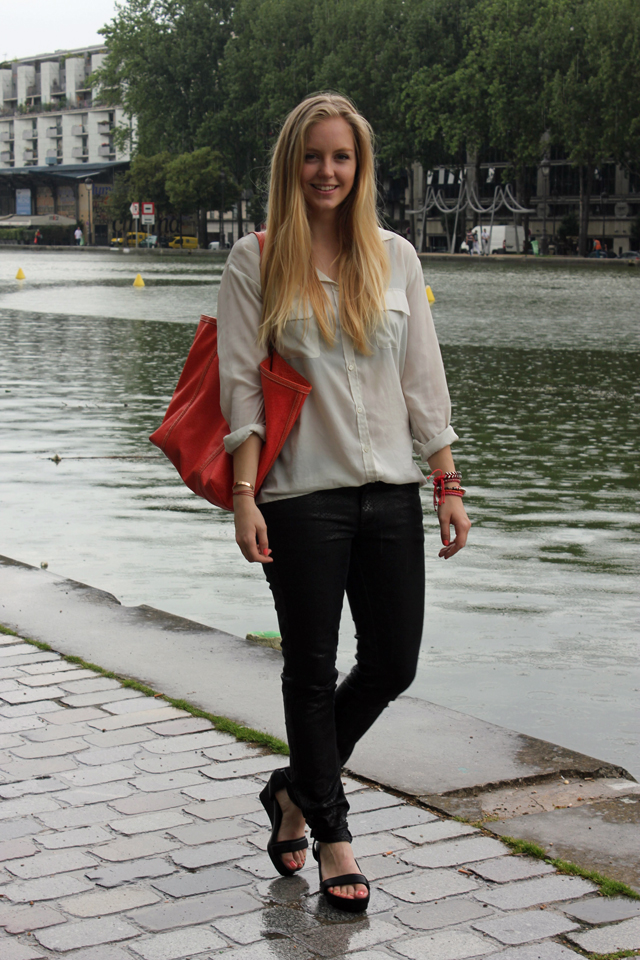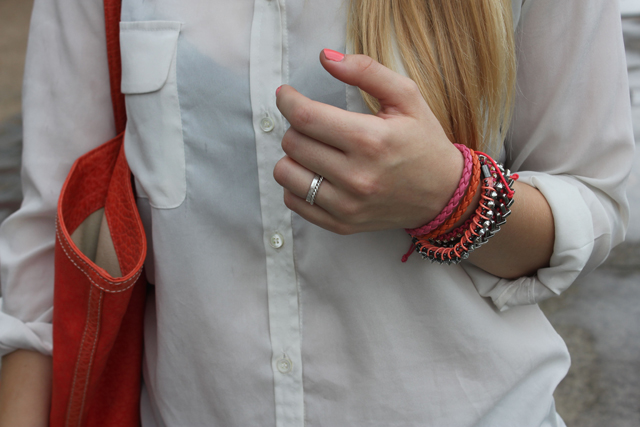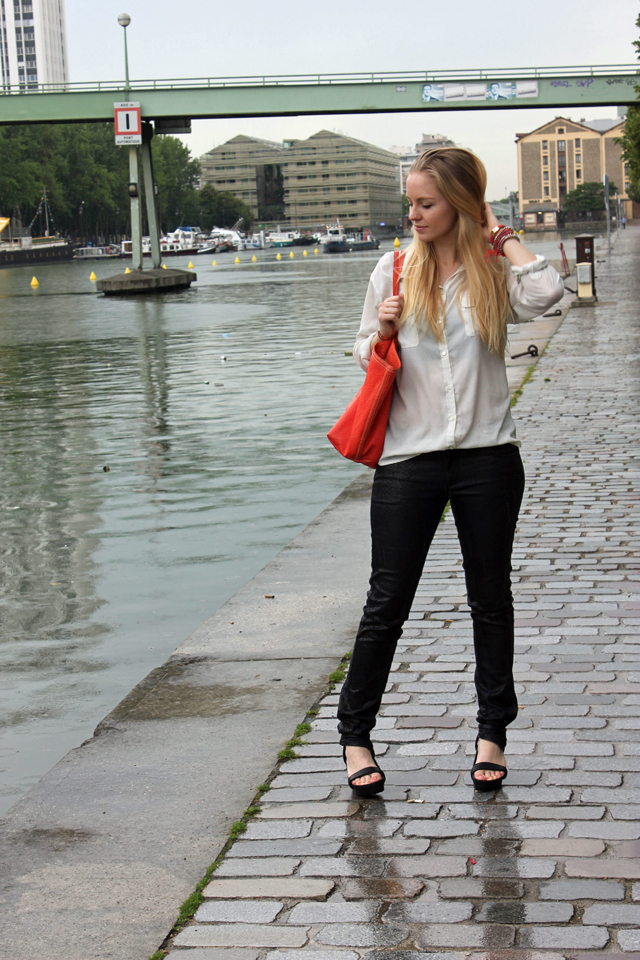 7 FAM skinny jeans
Queen's wardrobe shirt
Camper shoes (c/o)
DKNY tote bag
H&M and Primark bracelets
You can also follow styleplayground there: TWITTER | BLOGLOVIN | FACEBOOK