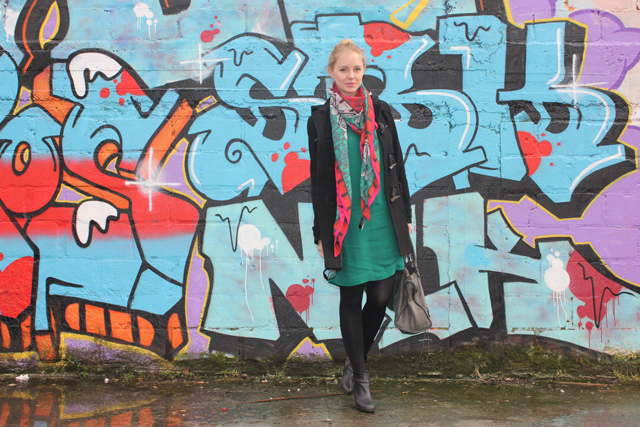 Sometimes, when we found the perfect background to shoot outfit posts, it all seems to go smoothly.
And yesterday was the perfect example! Headed to Waterloo to buy some ski and snowboard equipement (we going skiing at the end of March) and bumped into the most perfect tagged wall. I loved it!
And somehow, all the colors created the most perfect match!
❤
Axelle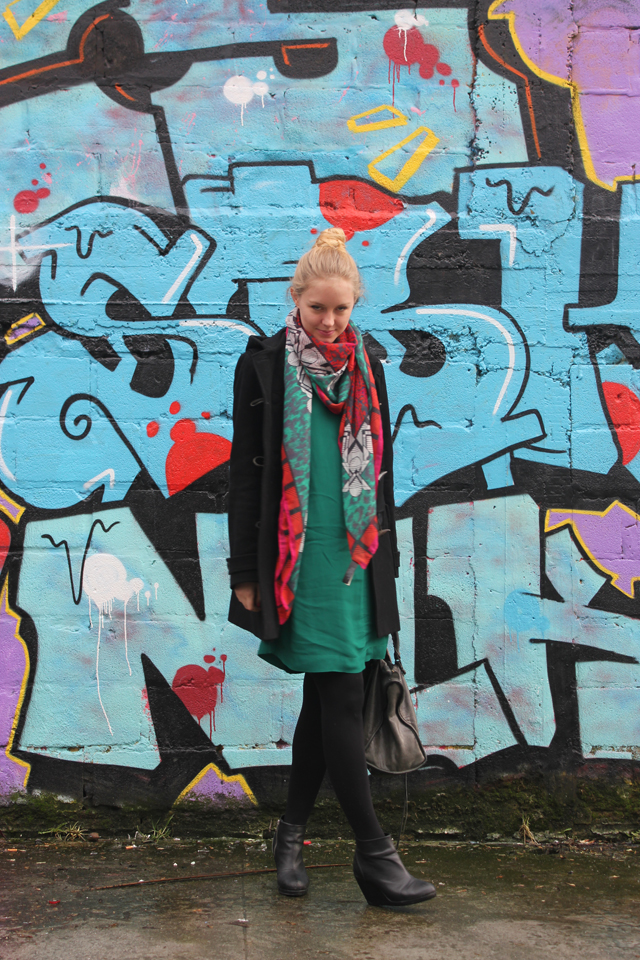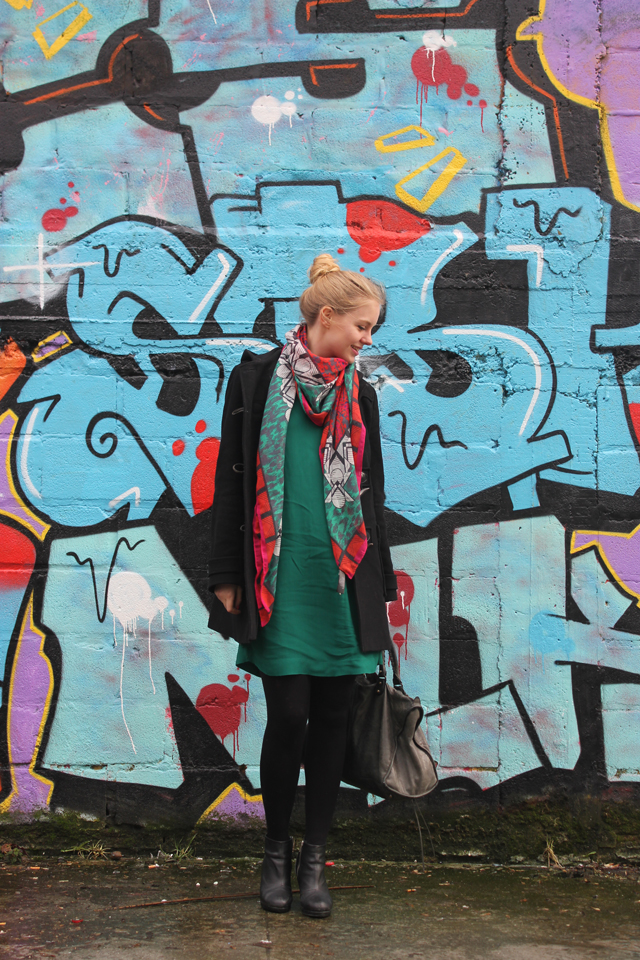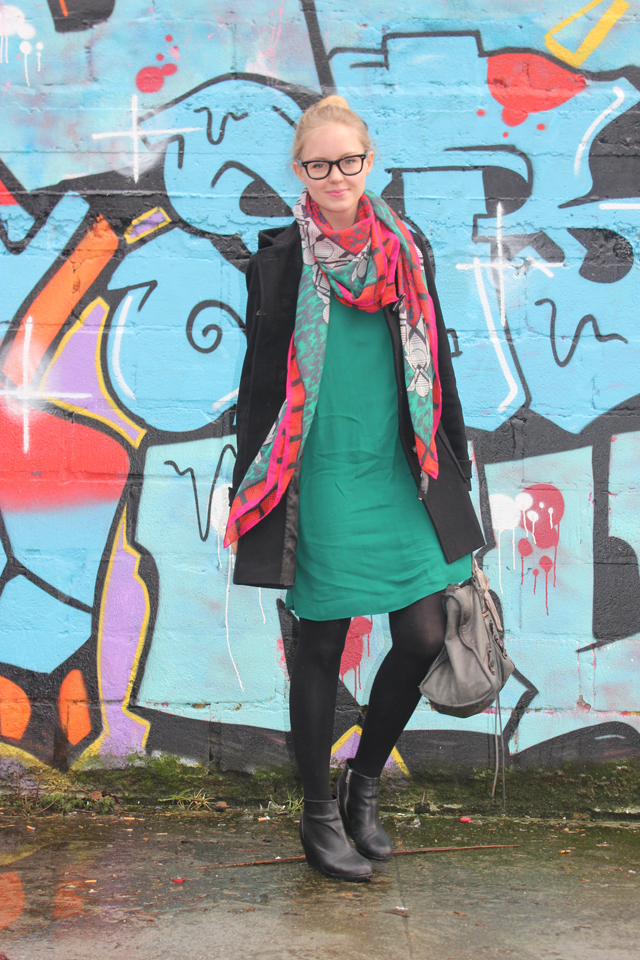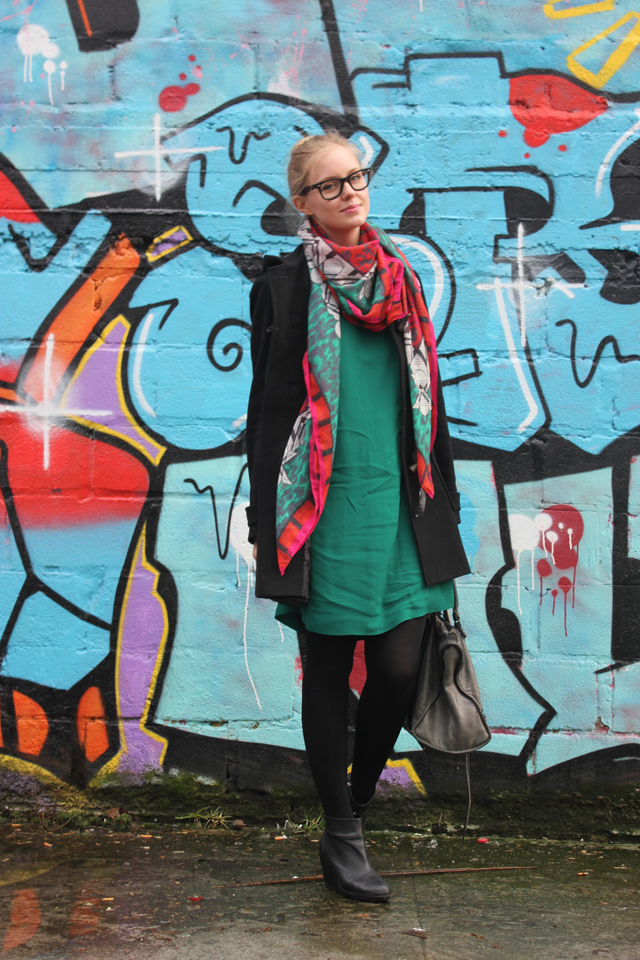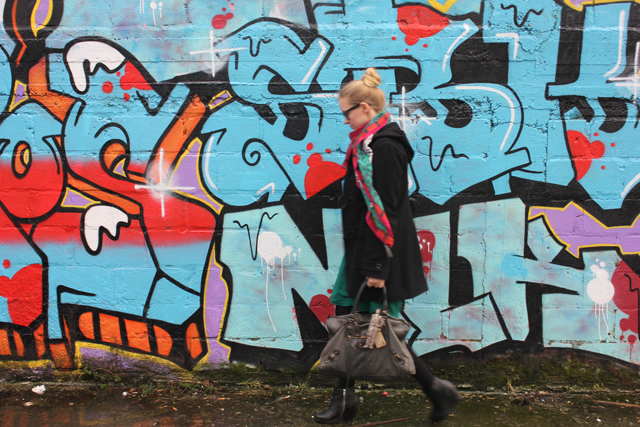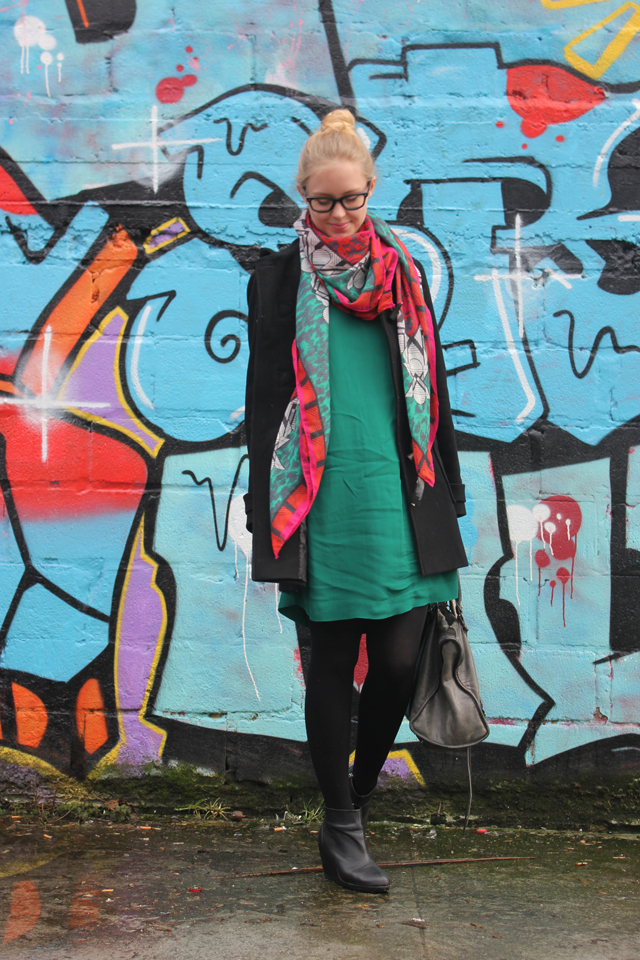 Ba&sh dress
H&M FAA scarf
H&M boots
Wolford tights
Balenciaga bag
You can also follow styleplayground there: TWITTER | BLOGLOVIN | FACEBOOK