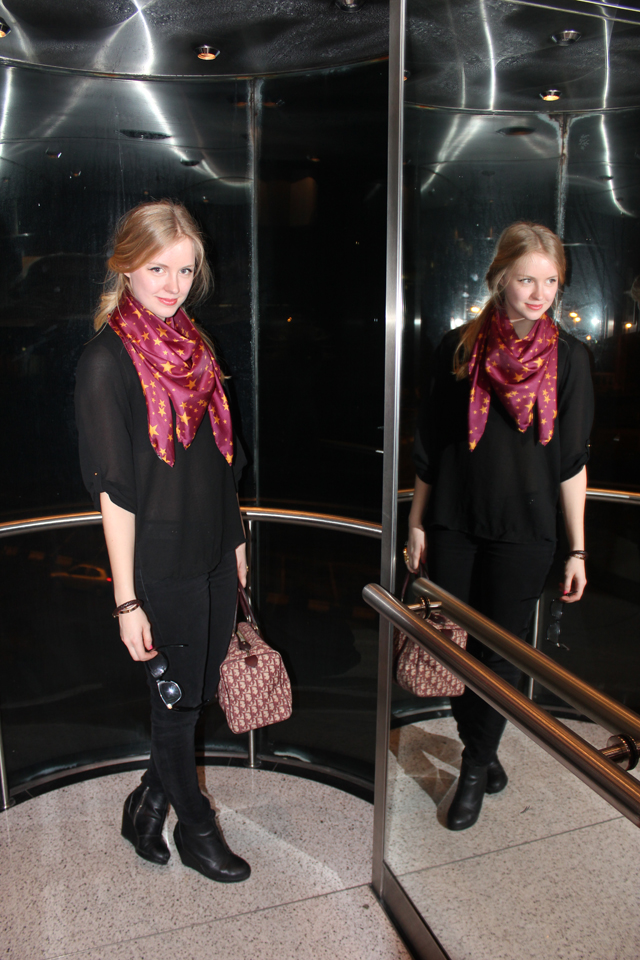 This scarf is one of my birthday presents and I really love it! The colors are gorgeous together and the fabric is so silky!
So yesterday, I paired it with an all black outfit and a vintage Dior bag.
I can't believe it is Friday just yet, I really feel like time flies by! But I have a fun weekend and an even more fun week ahead so I look forward to it!
❤
Axelle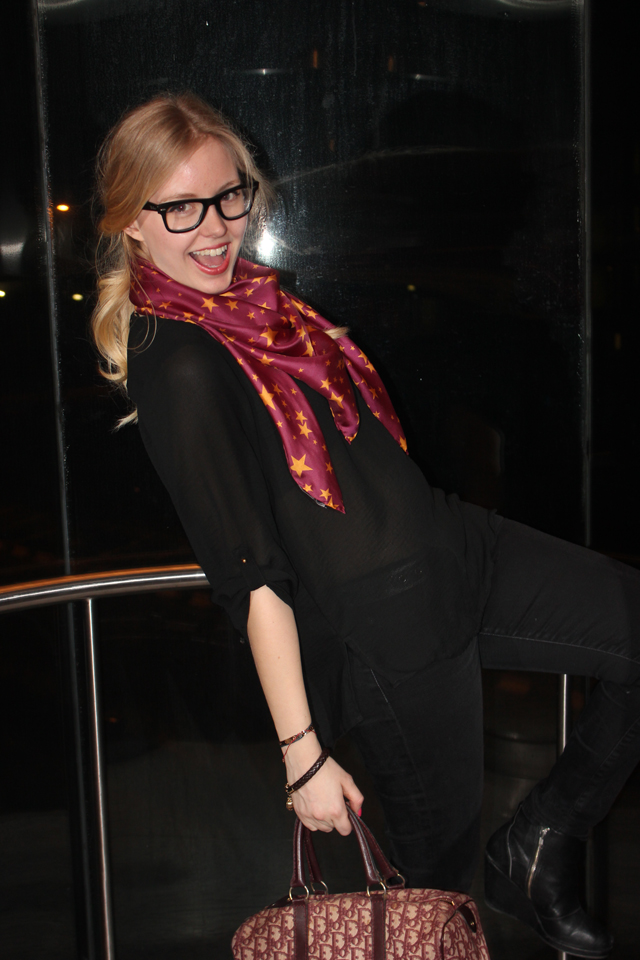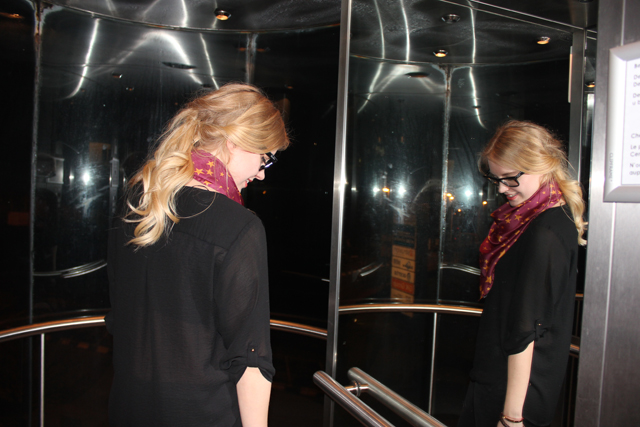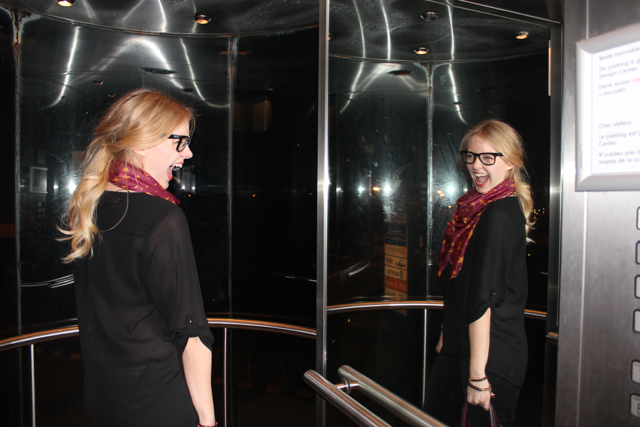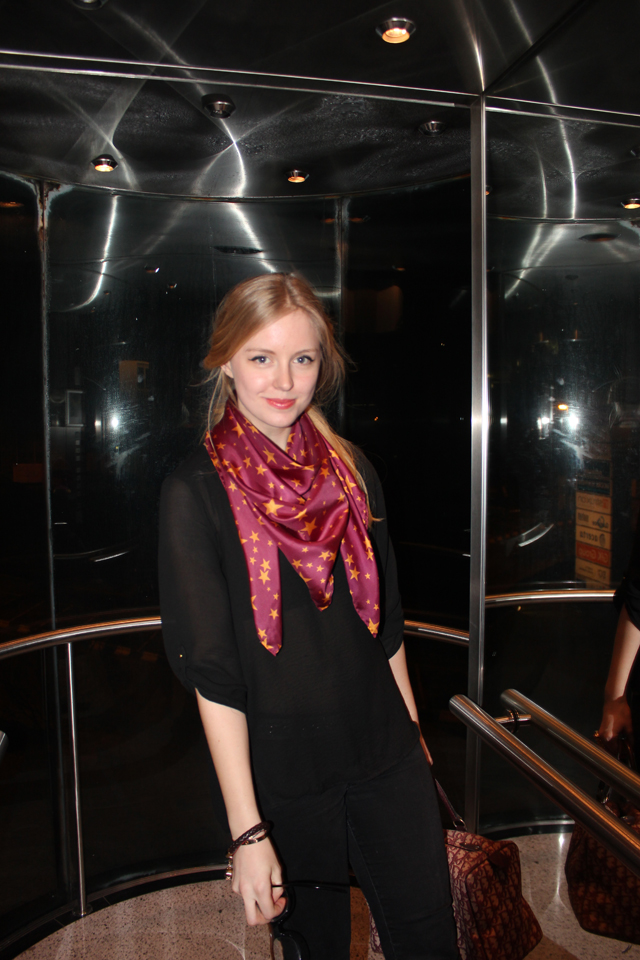 Seven skinny jeans
Zara sheer blouse
H&M boots
Vintage Dior bag
Uterque scarf (present)
H&M, COS and Cartier love bracelets
YSL arty ring
You can also follow styleplayground there: TWITTER | BLOGLOVIN | FACEBOOK