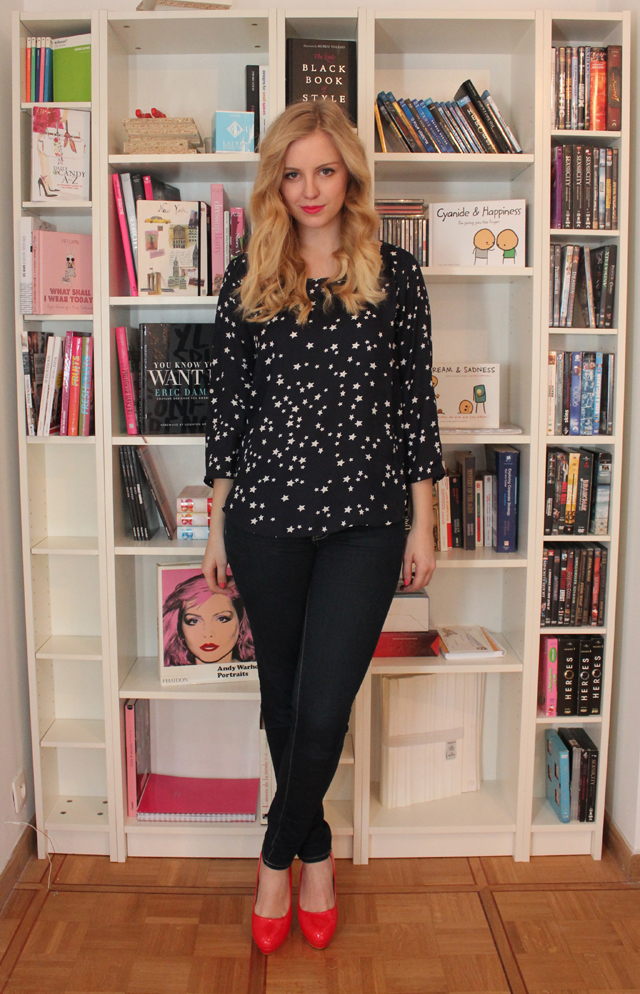 I am so in love with our new bookshelves that I decided to use it as a background!
I bought this Zara blouse last week, it was on sales! I had my eye on it for a long time and finally, the % off tag felt like the perfect excuse to get it!
I wore it a couple of times since then and I love love love it!
❤
Axelle
You can also follow styleplayground there: TWITTER | BLOGLOVIN | FACEBOOK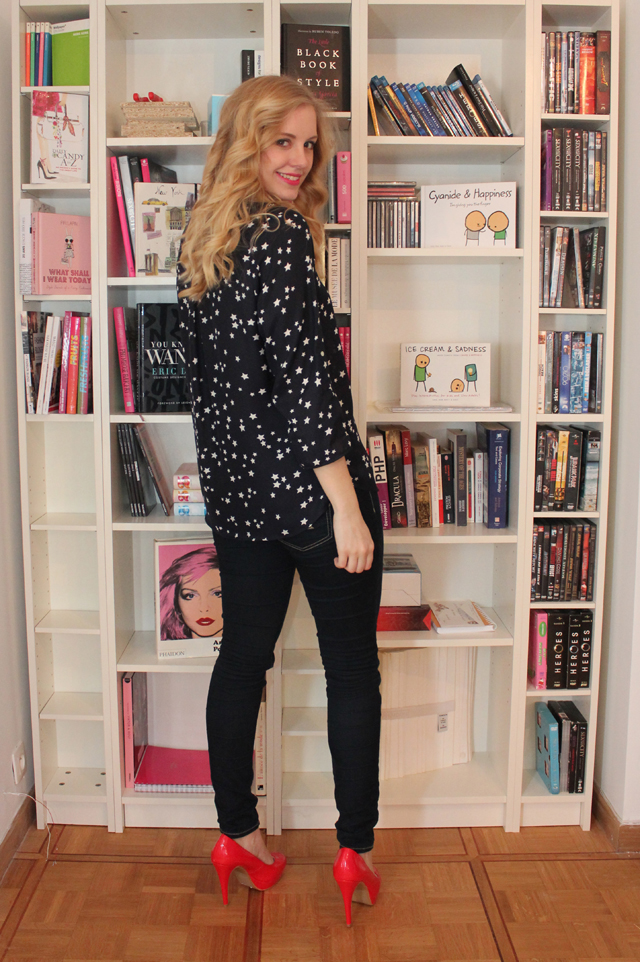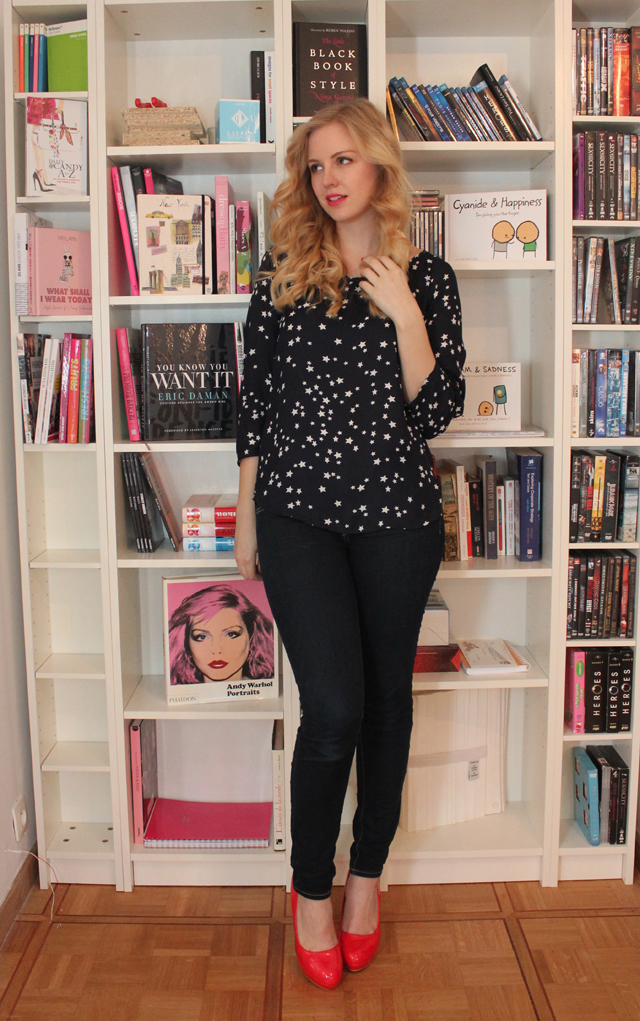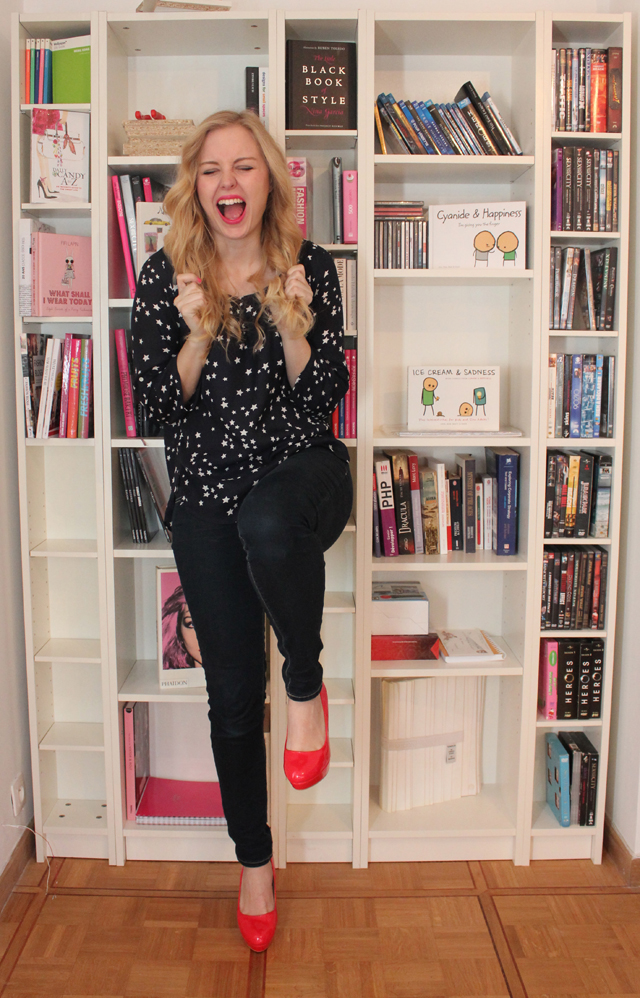 Zara star blouse
American Eagle skinny jeans
Primark red pumps