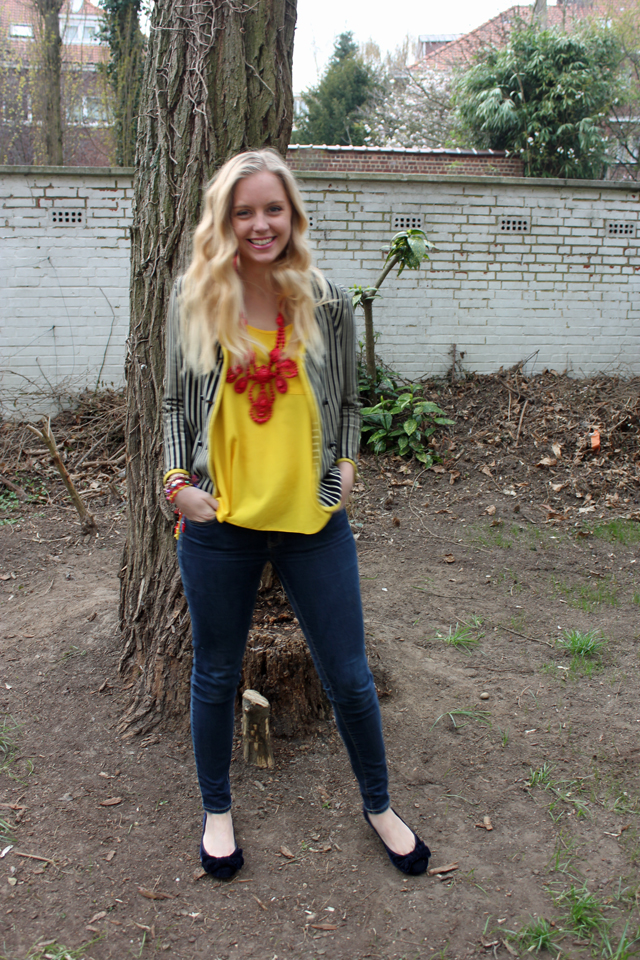 This blazer has been hanging in my closet for years now. It is a real vintage treasure that I found in my mum's closet.
I stole it when I was around 16 years old and was wearing it all the time.
Years has passed, but my love for this piece hasn't.
I love how traditional it looks with that pop of yellow to spice things up a little bit!
This time, I wore it with a top from Primark that has almost the same color and my big statement necklace from the previous Lanvin & H&M collaboration.
❤
Axelle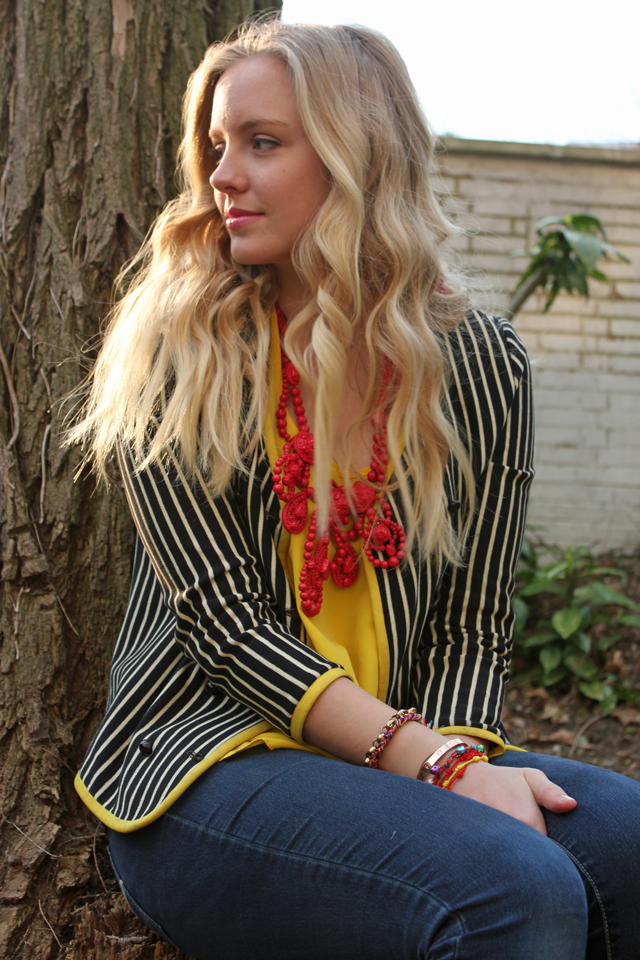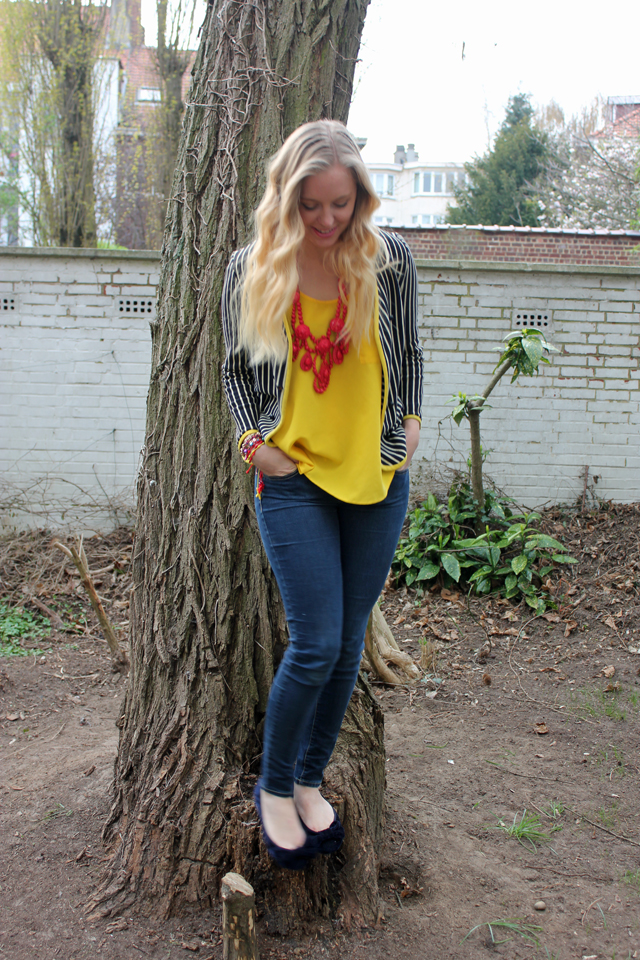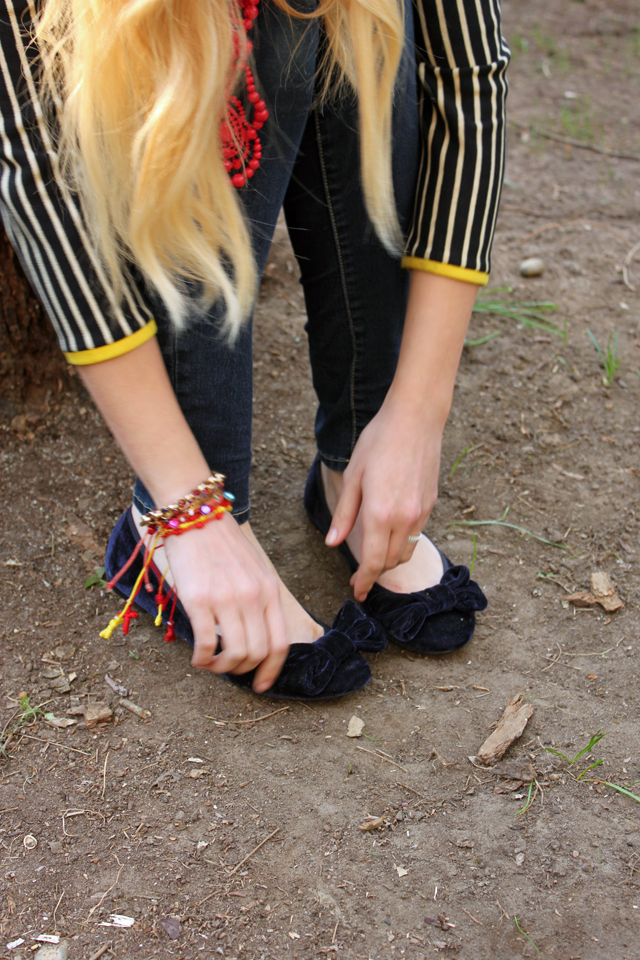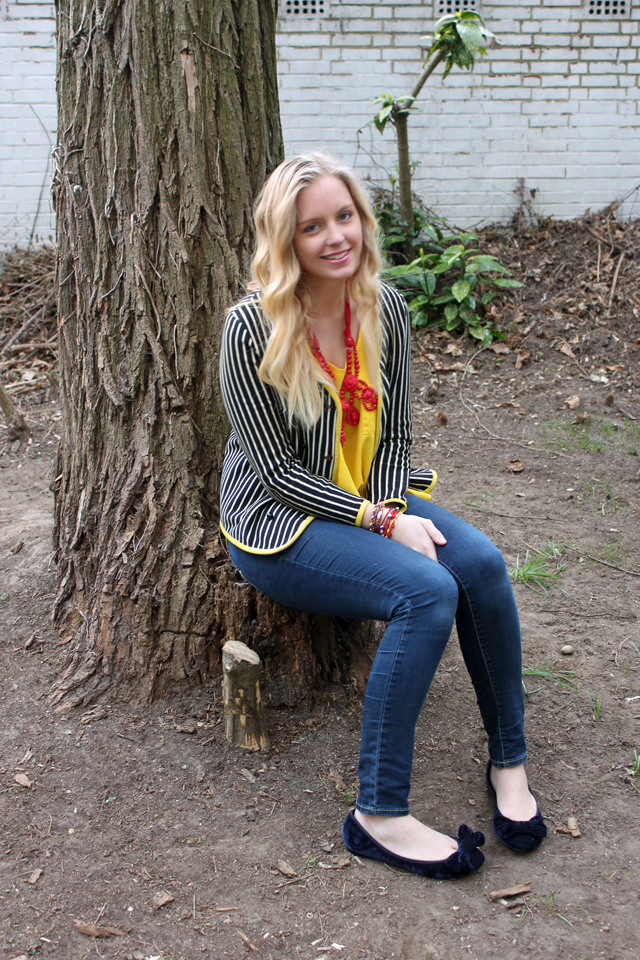 Vintage blazer
Primark top
Lanvin ❤ H&M necklace
American Eagle skinny jeans
Asos velvet flats
Random bracelets from Forever21 and Primark
You can also follow styleplayground there: TWITTER | BLOGLOVIN | FACEBOOK