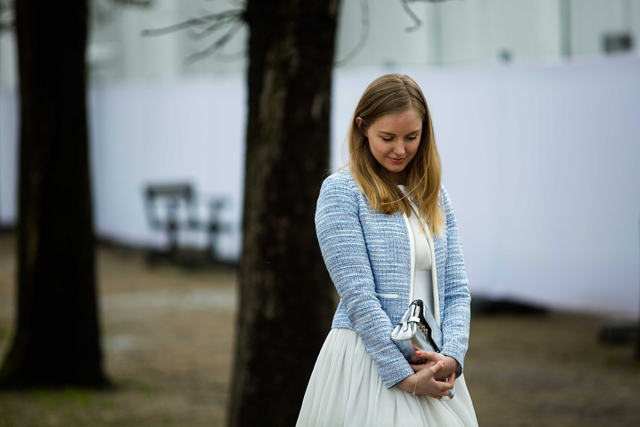 It took me a while but I am finally back on my feet. I am finally feeling better and although I still cough like crazy, I was able to go out for a mile run yesterday (and it felt sooo good!).But anyways, as I am running late on my schedule, here are some photos that we shot on the third day of Paris fashion week. For this look, I chose to pair my Manoush Marilyn dress with a beautiful tweed jacket from the Belgian label Mer du Nord. Of course, I added my two favorite fashion week accessories: my Delvaux clutch and my Sam Edelman sandals.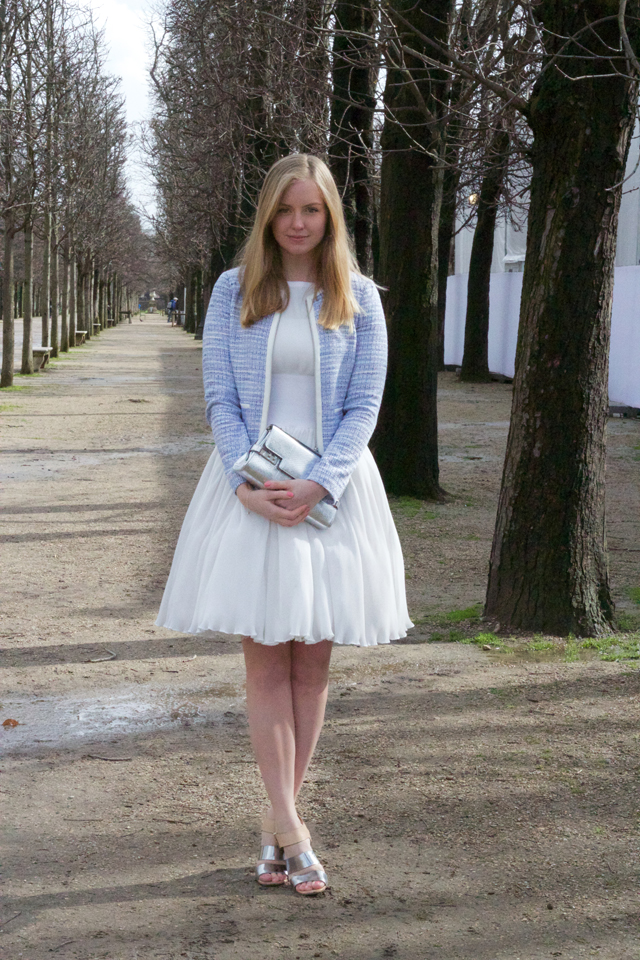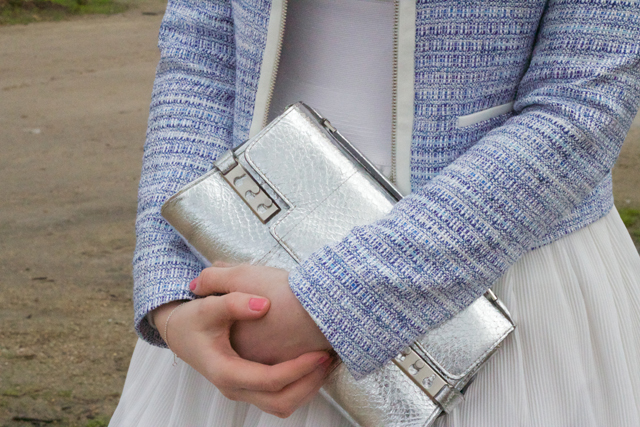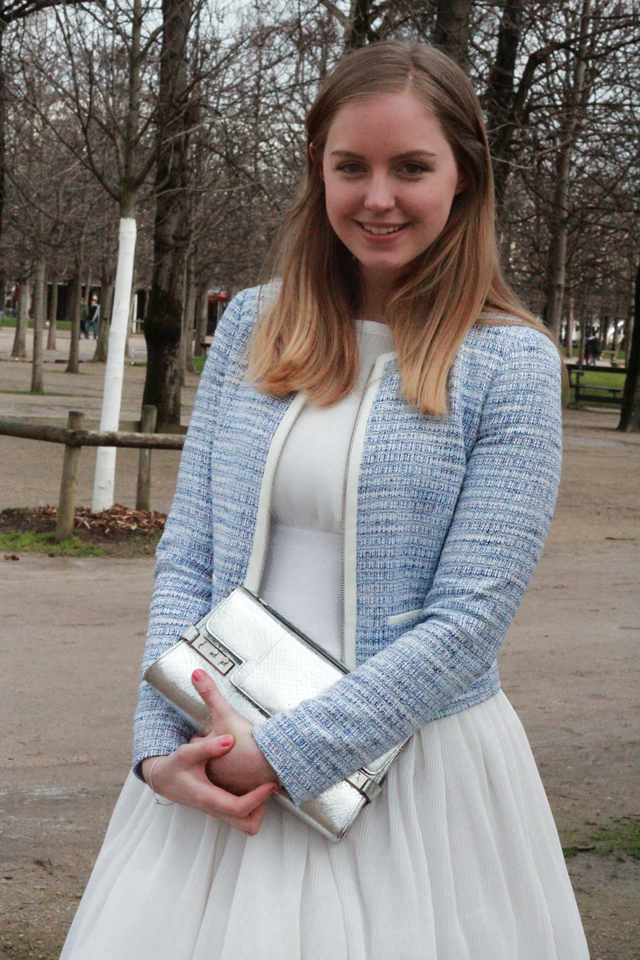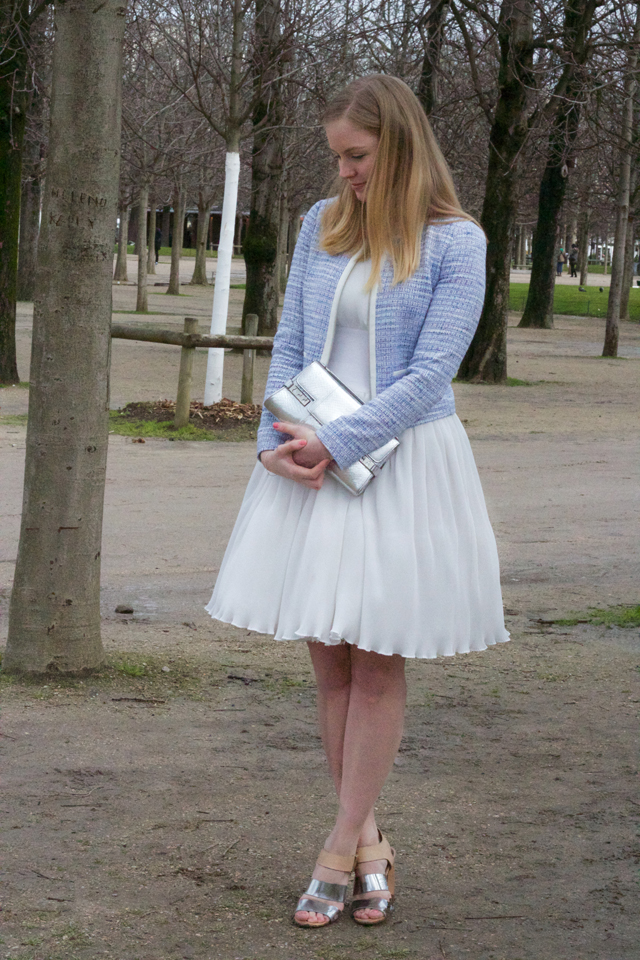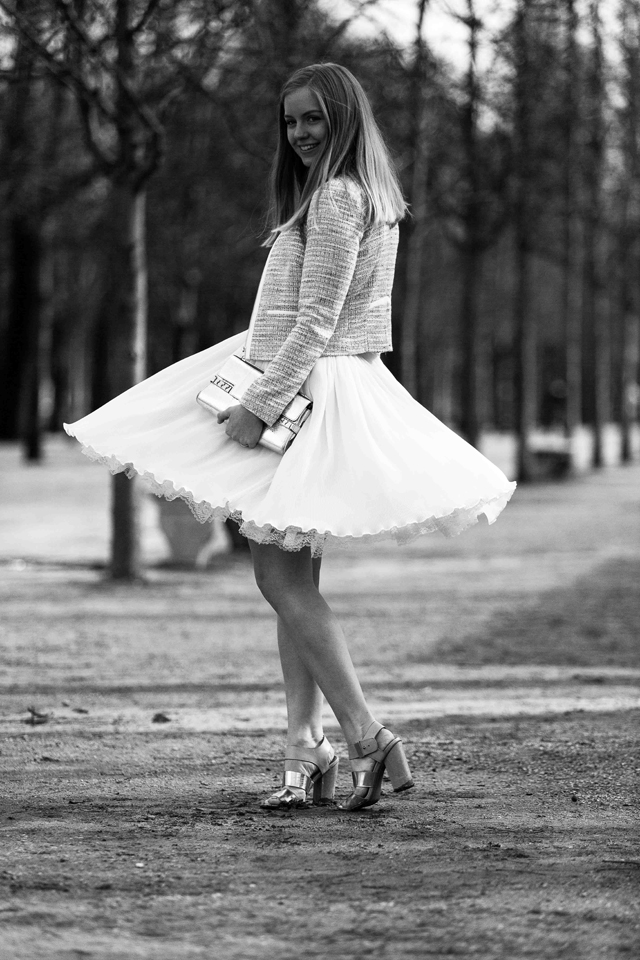 I am wearing a Manoush dress, Mer du Nord jacket, Delvaux clutch and Sam Edelman shoes.
The first & the last photos were shot by the talented Jaimy Corcos.