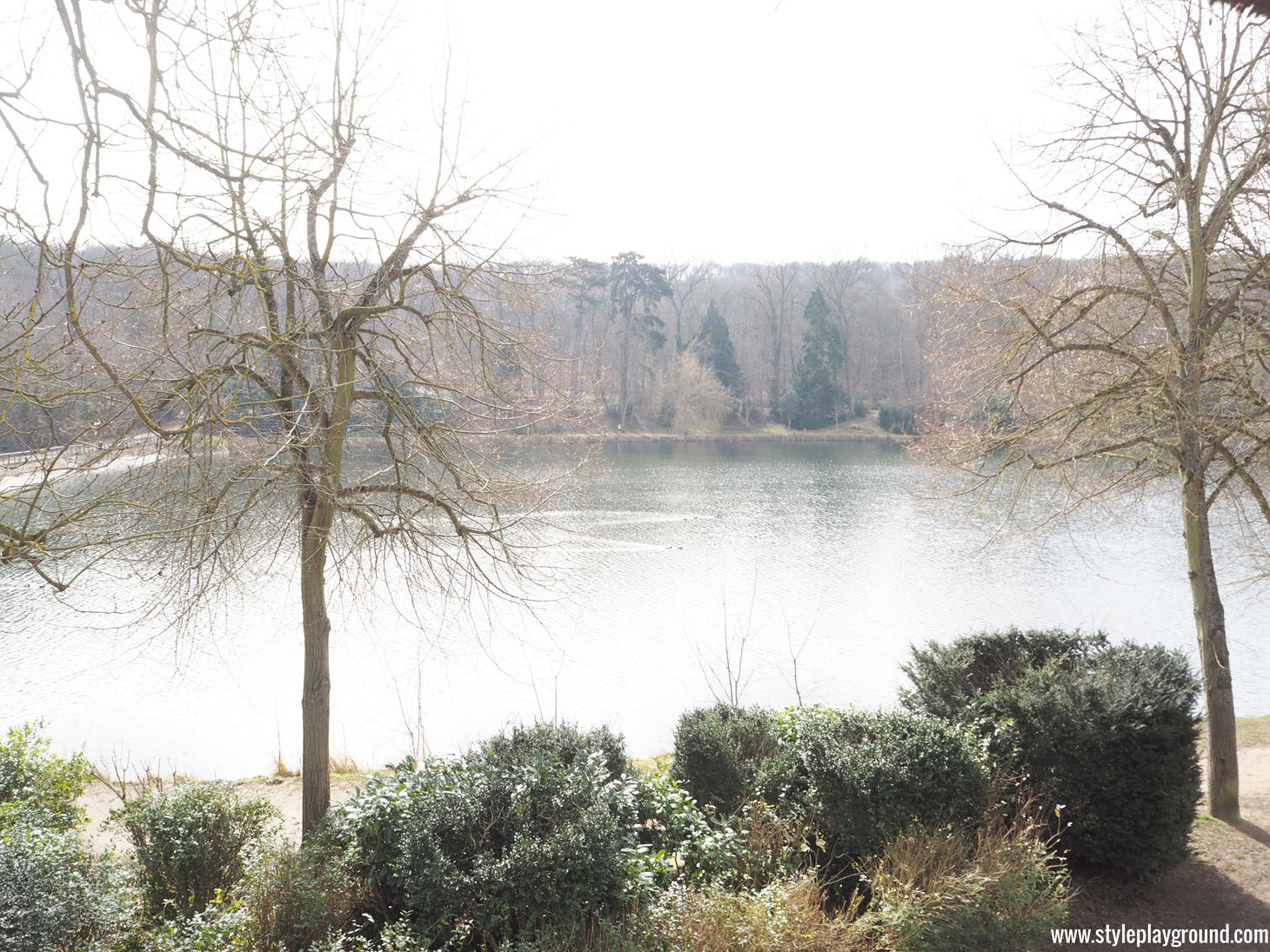 Last weekend felt like a dream. I was invited by Caudalie to discover their spa near Paris, at les Etangs de Corot and this lovely invitation couldn't have come at a better time. Ever since we got the keys to our new house, we've been crazy busy. We spent most of our free time getting things done in the house (like removing wallpaper & old carpets) & we haven't had much relaxing time in quite a while. We honestly can't wait to move in but the whole process of budgeting & planning ahead feels a bit overwhelming at the moment. So when Caudalie asked me if I would like to discover their spa, I had to resist screaming out loud YES! And I figured that since I would be in Paris on Saturday anyway, I might as well extend my stay until Monday since my schedule was pretty free this week…
The Caudalie spa
The Caudalie Spa at les Etangs de Corot is everything I had in mind. Located inside a beautiful hotel near Versailles, it's hard to believe that this hidden gem is only 15 minutes away from the busy and bustling city centre of Paris. The hotel is located right next to a beautiful pond where many French painters used to gather inspiration back in the day and the whole place feels like a true pause in time.
The spa is located on the lower level of the hotel and it's simply gorgeous. The space feels very confidential & cosy with hard wooden floors and a lot of natural light. I enjoyed a beautiful 1 hour long facial, complete with a hands & feet massage, in one of their treatment rooms that overlook the pond. The Polyphenol C15 treatment, the one that I enjoyed, is targeted towards young, active & over busy ladies like us. It is designed to hydrate, renew & energize the skin cells while preventing any wrinkles thanks to its exclusive anti-oxidant properties. I personally really enjoyed the Eau de raisin lotion, which felt incredibly fresh against my skin, and the Polyphenol C15 overnight detox oil which left my skin nourished and plumped.
I enjoyed this beautiful & relaxing day with fellow blogger ladies Paulien, Charlène & Lisha and I couldn't have asked for a better time to get to know them better. We talked a lot and laugh over lunch & wine at the bistrot of the hotel and by the end of the day, we were a bunch of very happy and very relaxed ladies!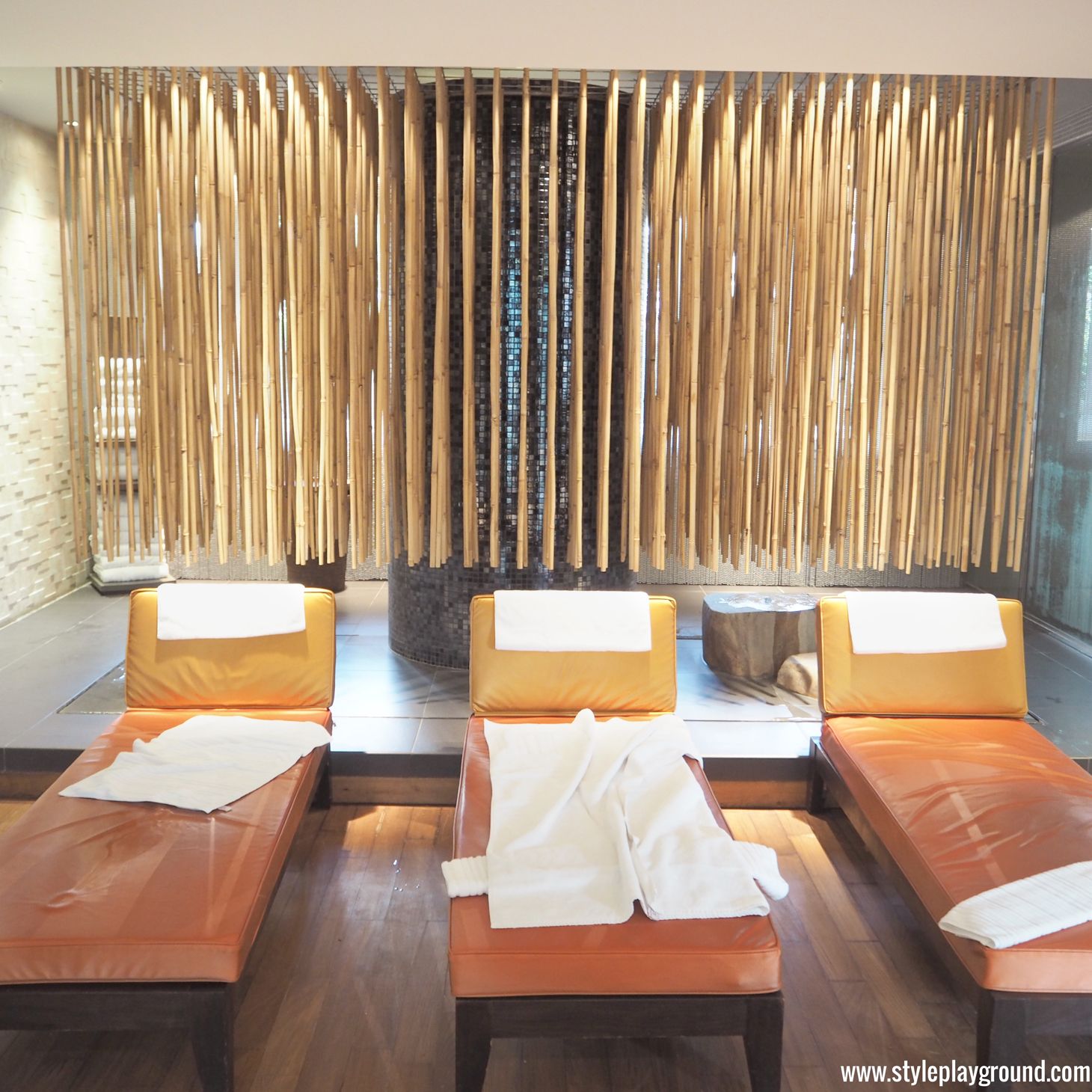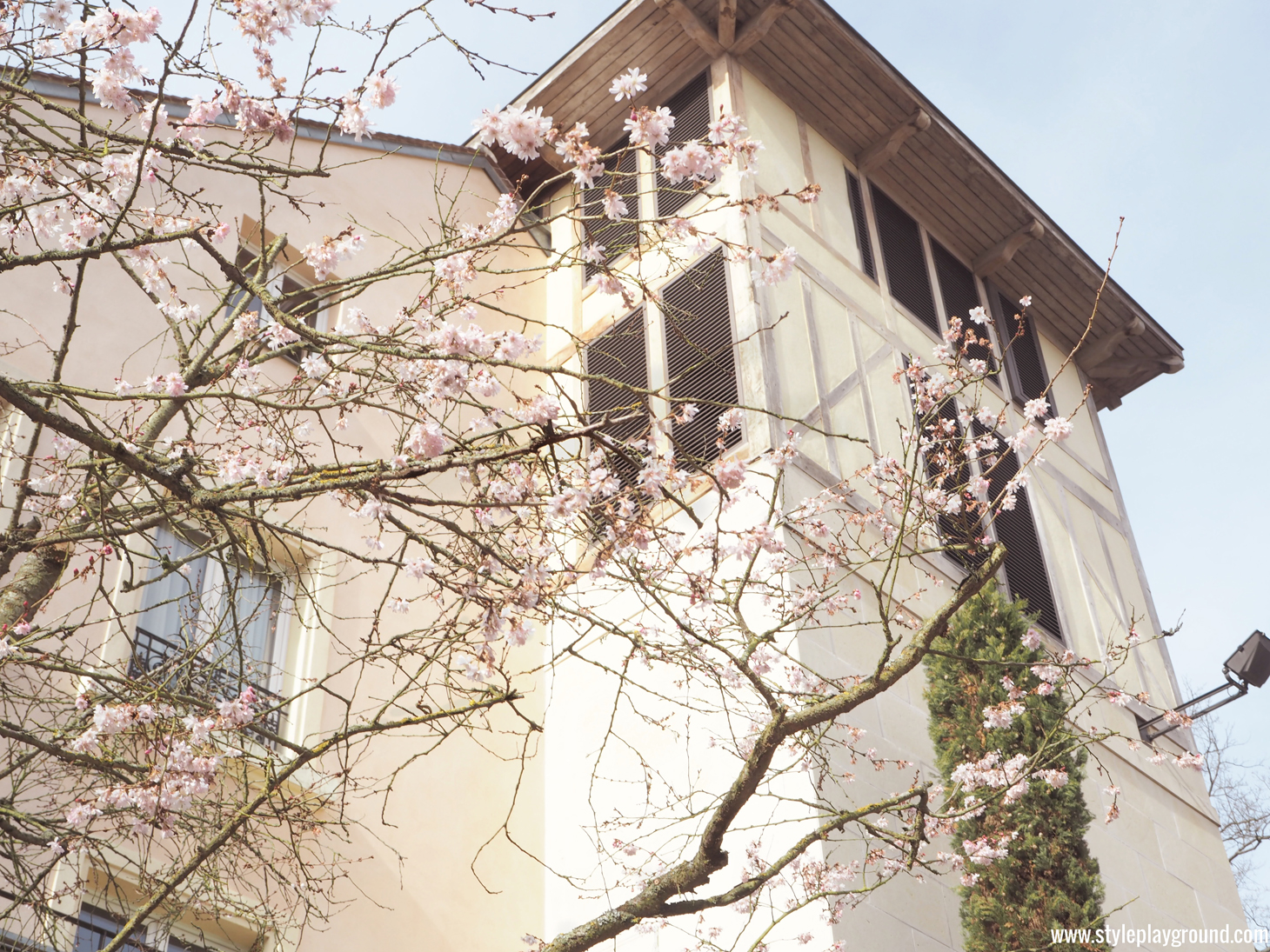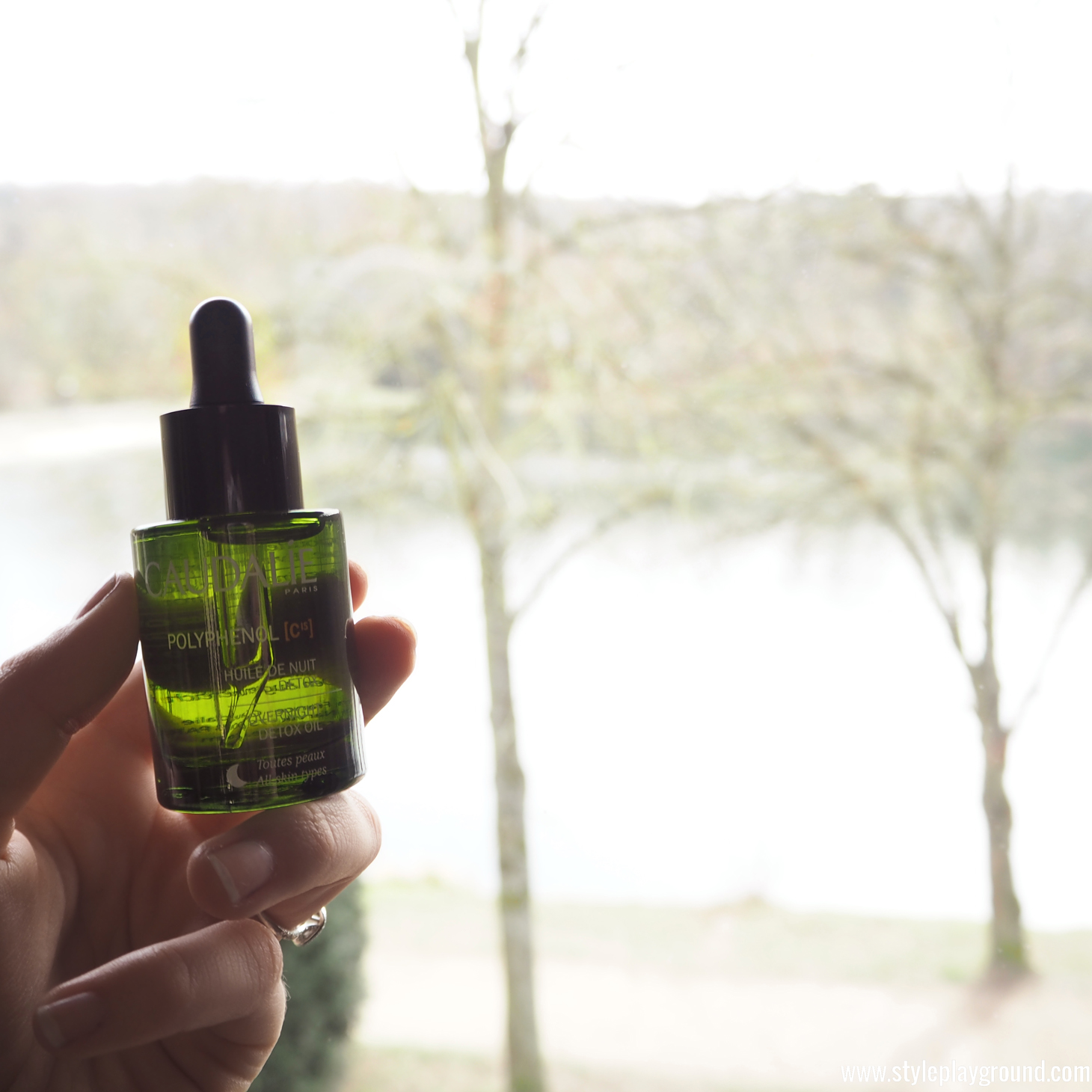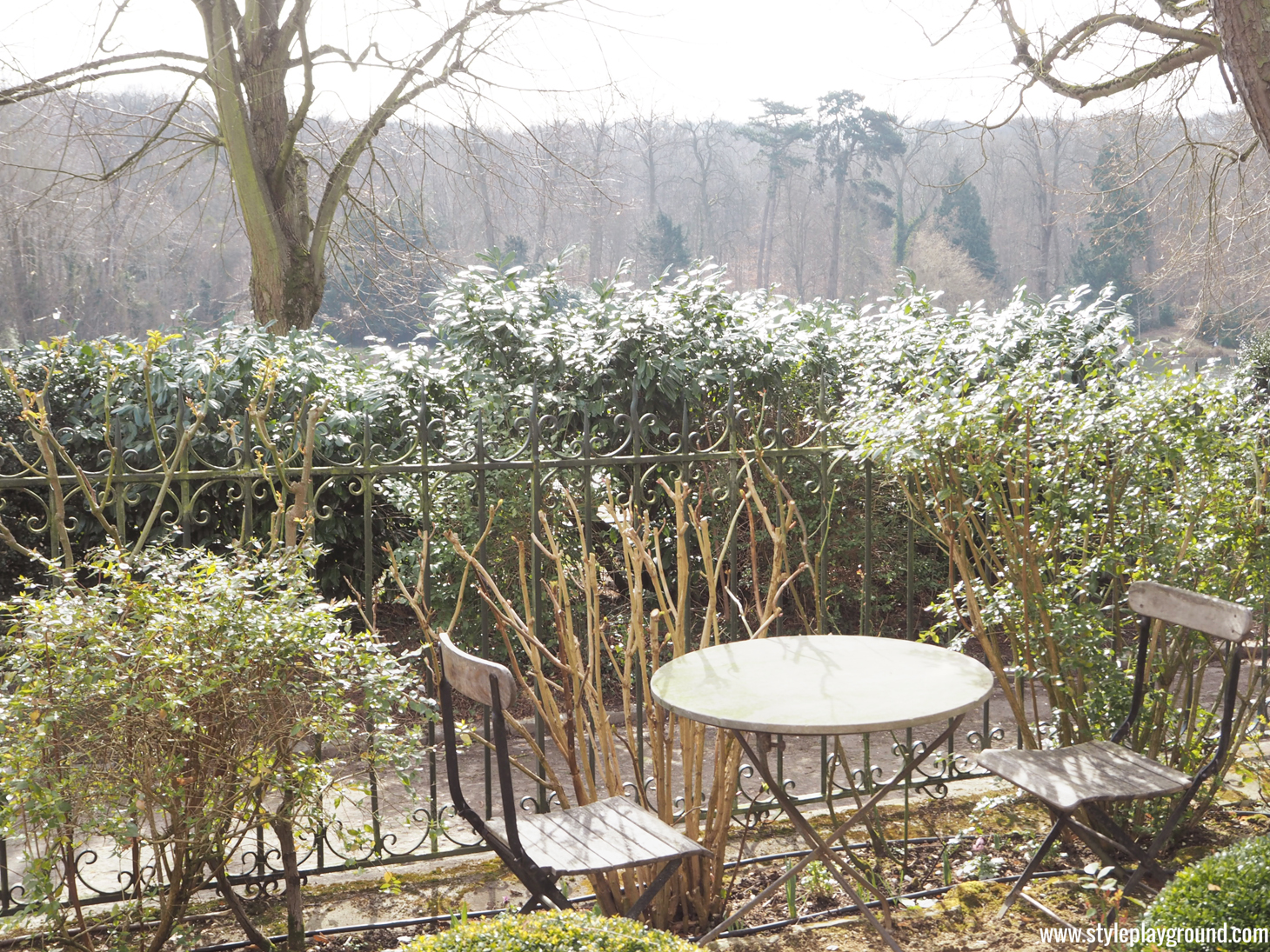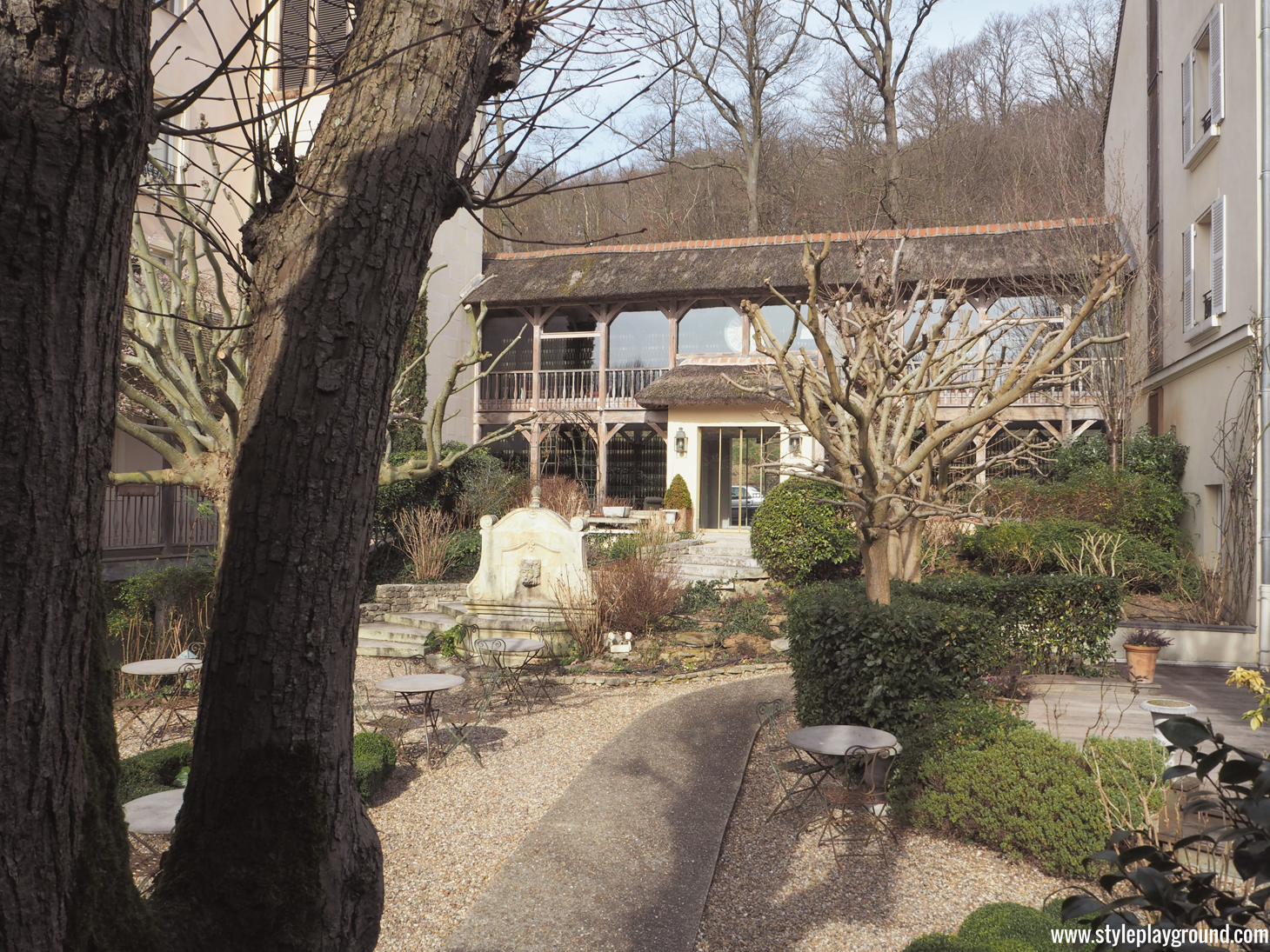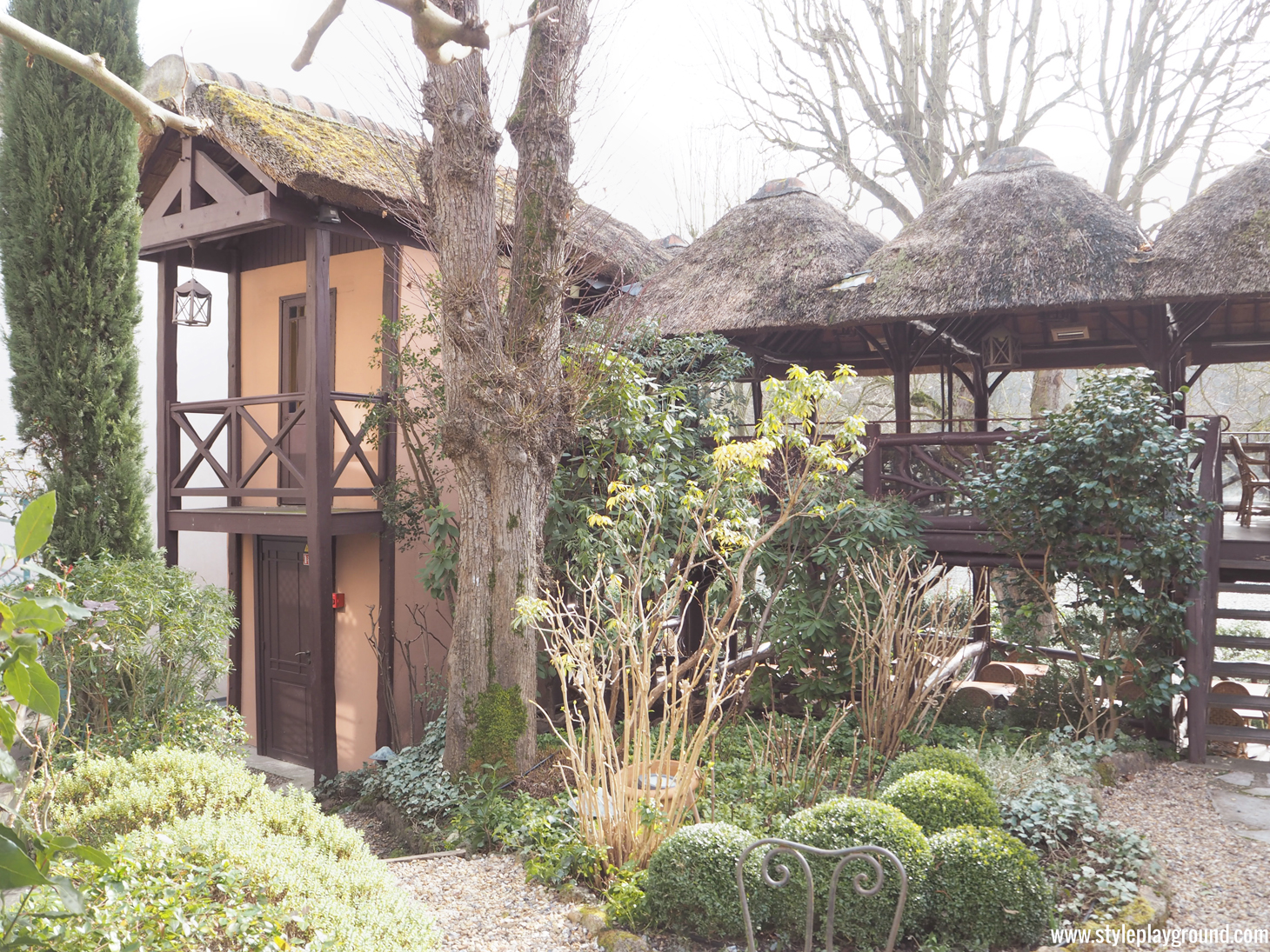 Sunday
I love Sundays in Paris. When I used to live in the city, it was a day that I always looked forward to. I would usually head over to brunch before wandering around the city. This past Sunday, I went out for brunch with my friend Elena, who was kind enough to let me crash at her place, at one of my favorite spots in le Marais. Le bar du marché is located on the busy rue Vieille du Temple and, although there's often a pretty long queue to sit, it's totally worth the wait. Their brunch consists in a buffet filled with yummy things like crepes, pastries and bagels. Also, they have the most delicious fruit in the city and their hot chocolate is a real treat. After brunch, we walked along the rue des Francs Bourgeois, a busy street, especially on a sunny Sunday. The street is filled with great shops like Dyptique, Bobbi Brown & Bash and most of them are open on Sundays! We then walked through the beautiful Places des Vosges before heading back to Elena's place near Bastille.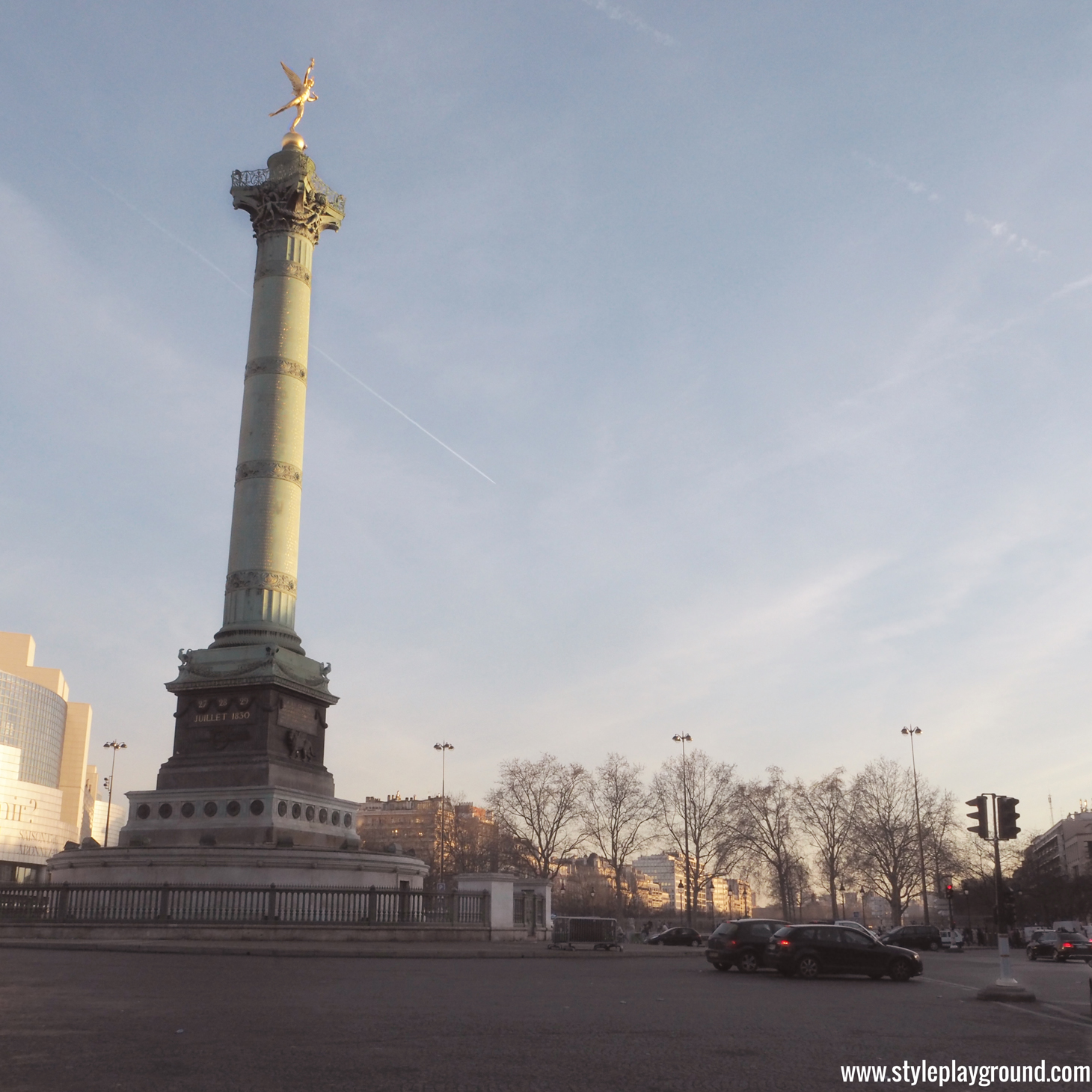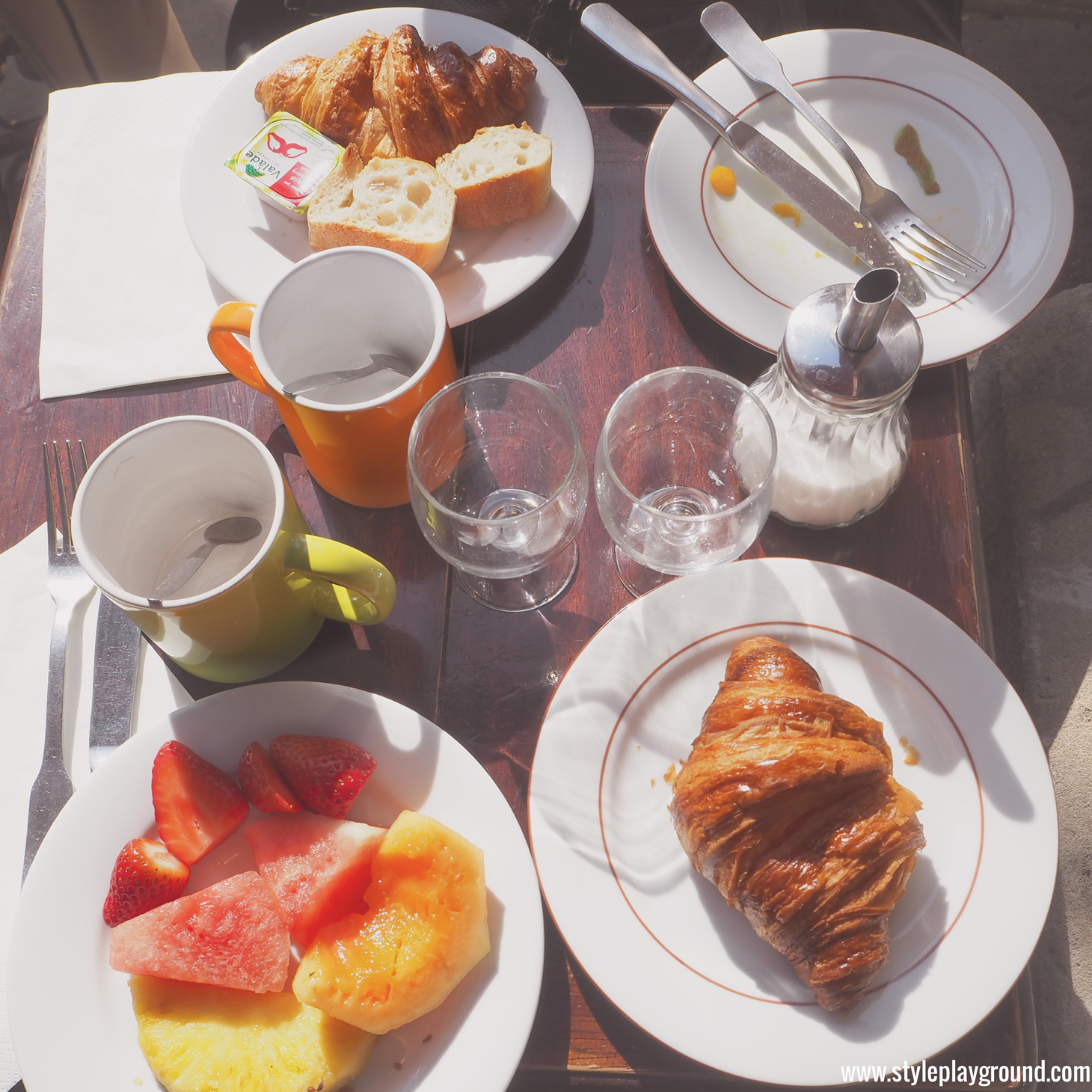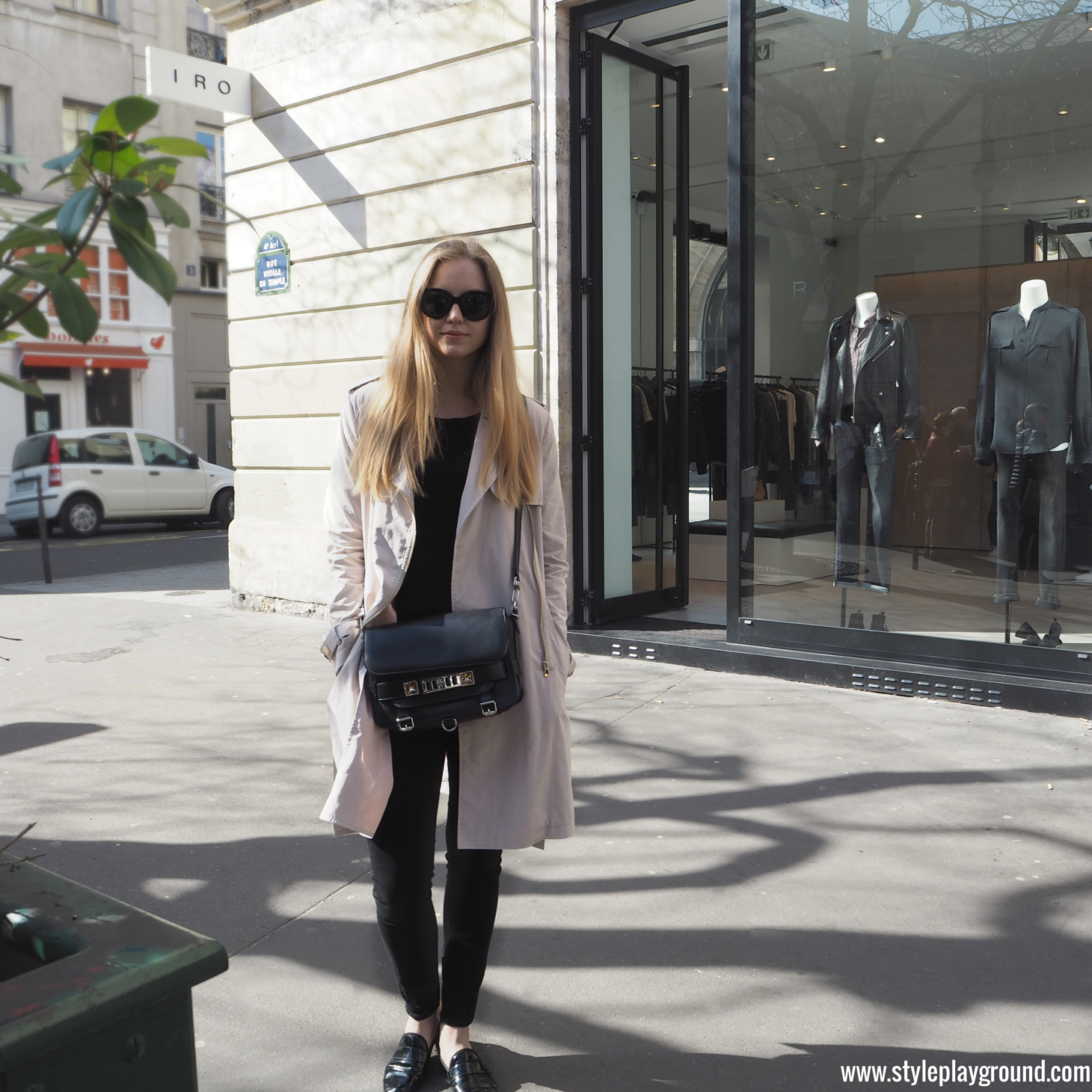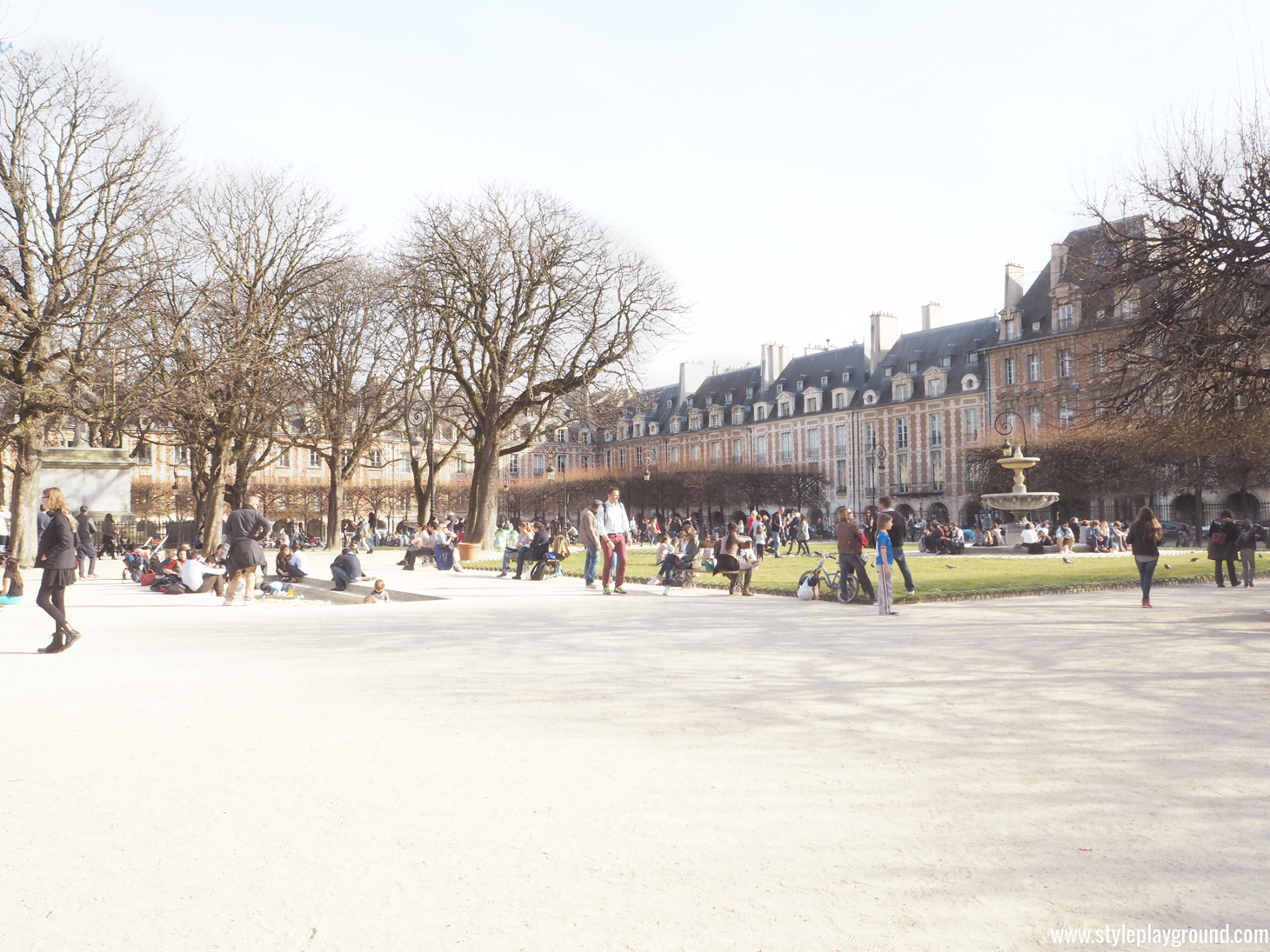 Monday
On Monday, I threw on my pair of Nike sneakers and got ready for a busy day in the city. Elena and I wanted to make the most of it before I boarded my Thalys back home at 6PM. We started the day in Rue Saint Honoré, which is actually the street that I used to live in back in the day. We then headed to the Tuileries to shoot this outfit post before heading to St Germain for lunch at Ralph's. The place is very cosy and feels like an American family house and their veggie burger is simply the best one in Paris! After a very fulfilling late lunch, it was already time to head to Gare du Nord to board my train back home. And although I came back with a little flu, I had a great time and I already look forward to be back in the French capital anytime soon!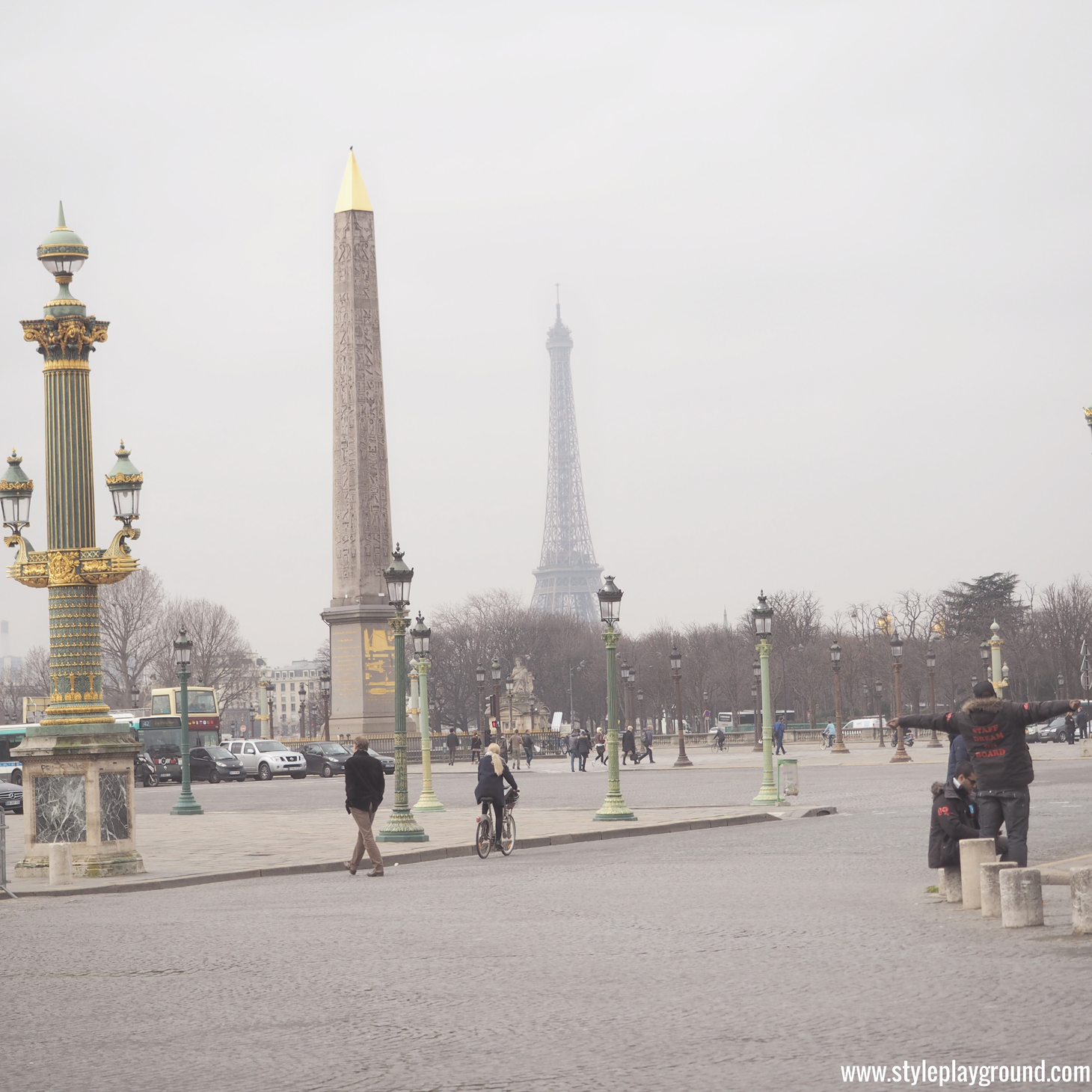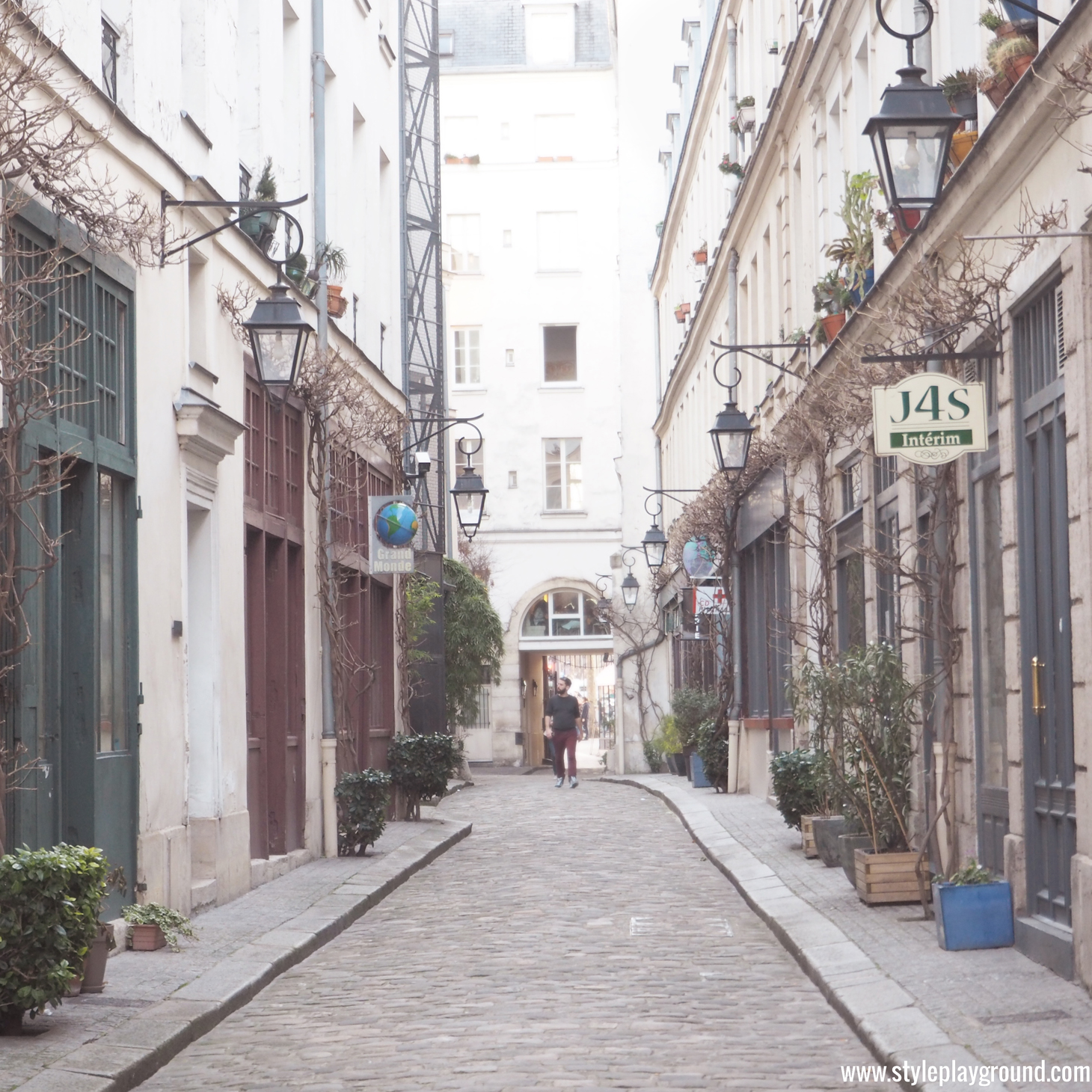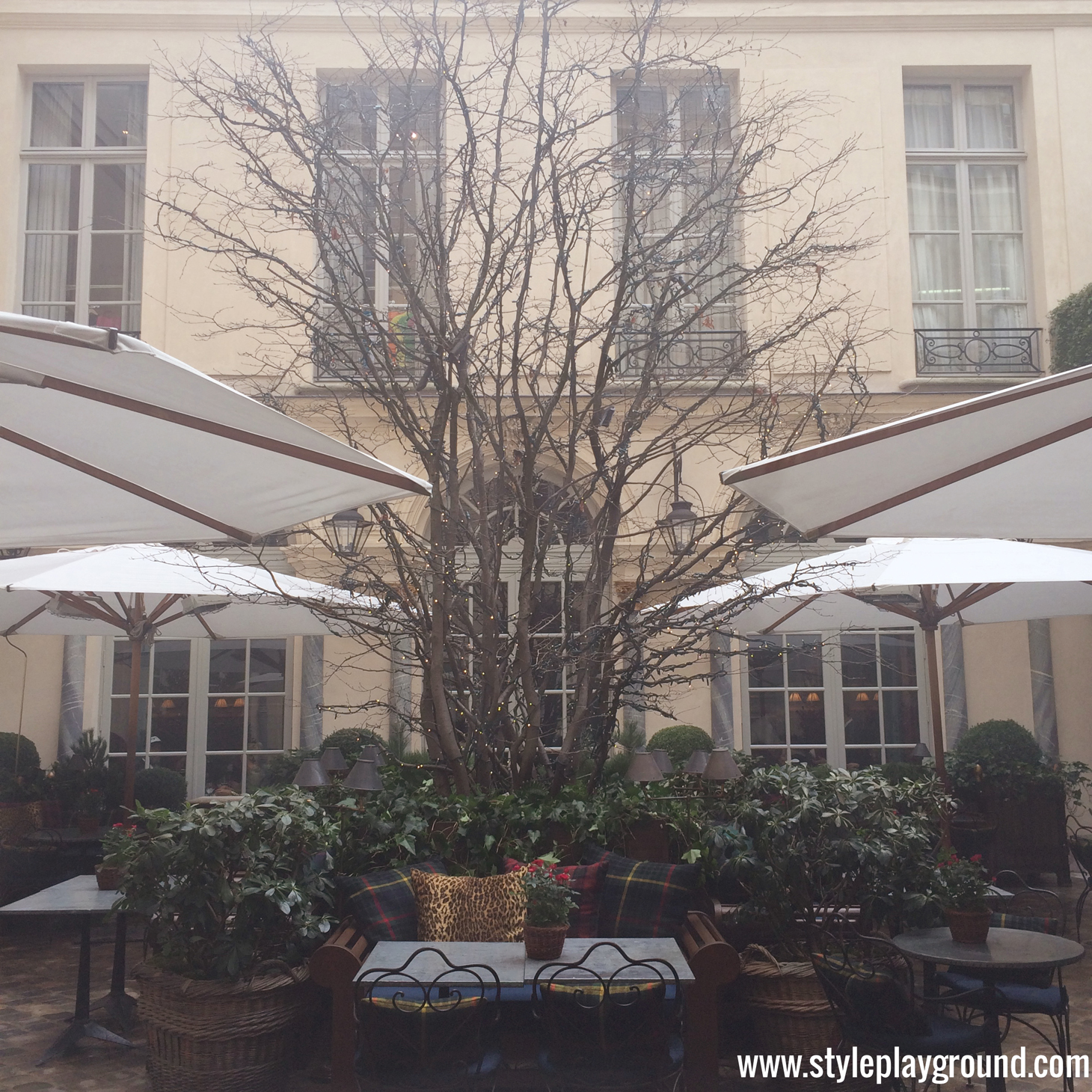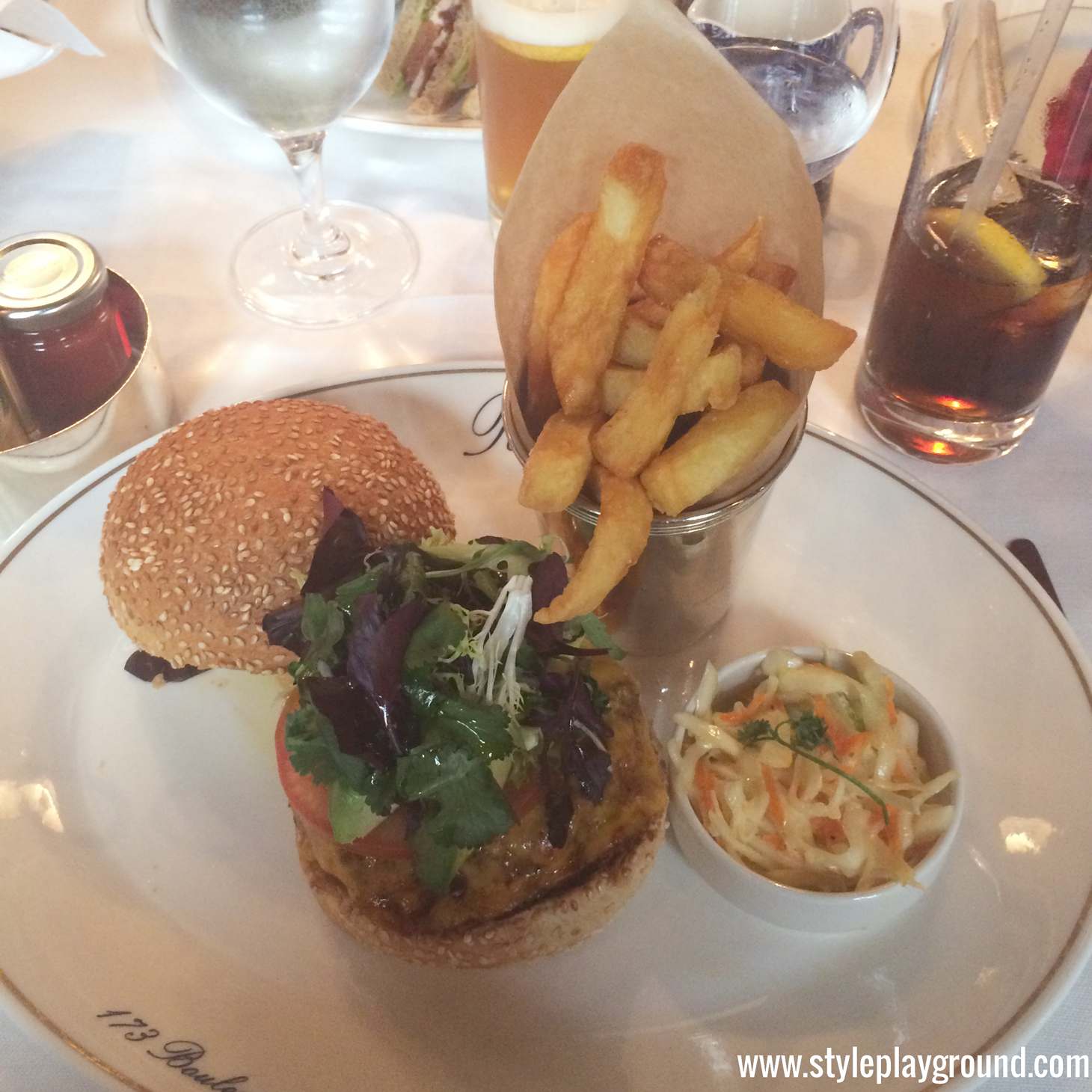 The vlog
If you're subscribed to my Youtube channel, chances are that you already came across one of my weekly vlogs. Basically, they are weekly videos where I film myself in my everyday life which sometimes involves hours of work behind my screen but sometimes also include a nice trip to Paris, like this time! If you're curious to discover the Caudalie spa in video or if you want to follow me around Paris, you only have to click play!