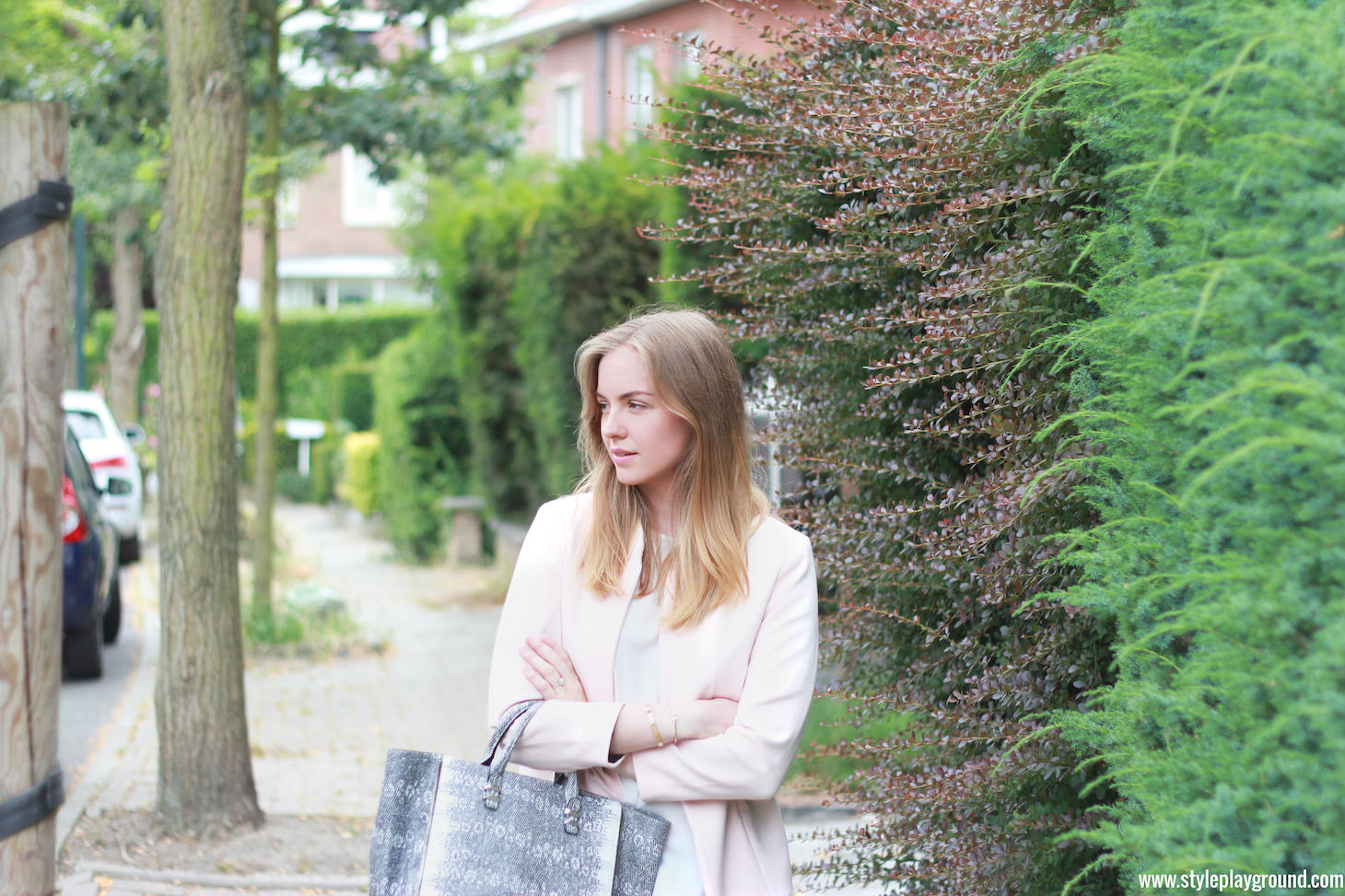 Good morning from Paris! Well, this outfit isn't actually from Paris, but I am in the French capital as I am writing this! I was in town just for the night and I actually slept in a tent on a incredible Parisian rooftop (more on my instagram) but more on that later!
Our new house is close to being ready for us to move in but we still need to do a few things before settling in, like painting all the walls (it's a nightmare in this heat!). We hope to move in in August but haven't settled on a date just yet. Which means that right now, we're spending almost all of our free time there, trying to get things done before going on holidays in Spain this weekend.
Meanwhile, I am also trying to get a few posts and videos scheduled for you guys as I won't have an internet connection in Spain which is a bit stressful but always a great opportunity to enjoy some real holidays. I honestly can't wait to lounge by the pool but in the same time I can't wait to come back and work on the blog a little bit more. Some really cool projects are coming up and I can't wait to share them with you!
But let's talk about this outfit, shall we? I feel like this outfit is so me that I actually had to check my archive to verify that I haven't posted something too similar yet. This one is pretty close but I feel like this one has a different vibe to it. I love my new Valentino rockstud flats and I can't stop wearing them. They're the perfect alternative to black flats and add a stylish touch to any outfit. This time, I paired them with my favorite ripped skinny jeans and a pink blazer, a real staple in my wardrobe!