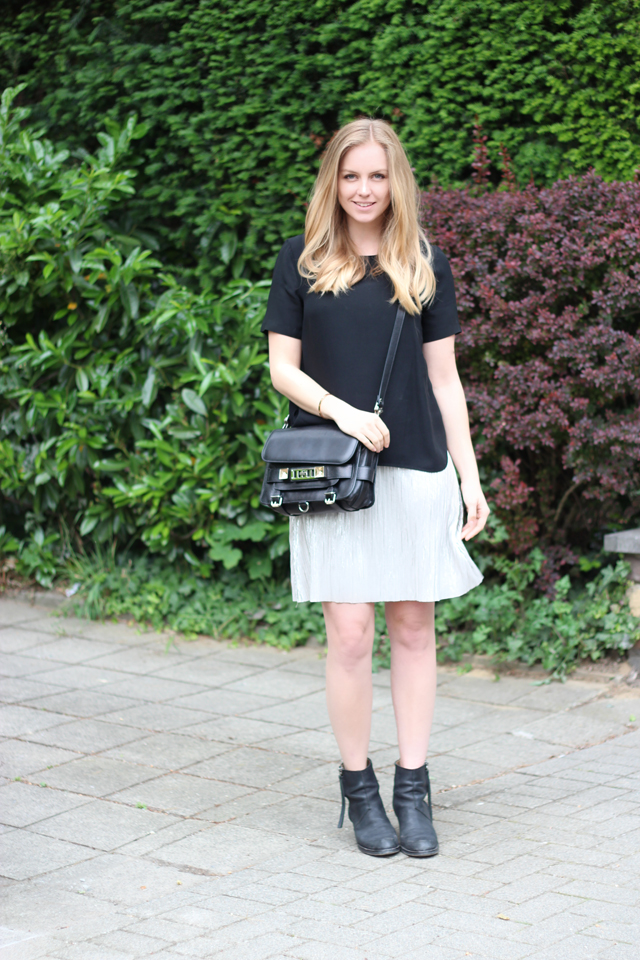 Lately, I've found myself being extremely lazy. For the last three weeks or so, I've been running low on energy and that translated into my everyday life. Going back to reality after our engagement weekend felt a bit rough as all I wanted to do was escape the city with my fiancé but that wasn't really an option, Therefore, I spent some time making our home a bit more cosy. I finally did a much needed spring cleaning of just about everything in our place, from kitchen accessories to makeup and books, and I already feel the positive effect that a clean and organized place has on me.
I've also been going back to eating super healthy and I now spend all my evenings cooking. Yesterday, I made healthy burrito bowls and tonight I will be cooking some coconut lime tofu soup, yum! Tomorrow, my bestie Aurore is treating me to a spa day and I look forward to it. We haven't had a chance to really catch up and celebrate some exciting news (she just got her patisserie licence and will start her cupcakes business really soon) and I couldn't be more excited to spend the day with her.
I am also planning a lot of new posts for the blog, and harassing the boyfriend to shoot outfit photos more regularly! Don't forget to follow Style playground on Bloglovin to be updated on new posts!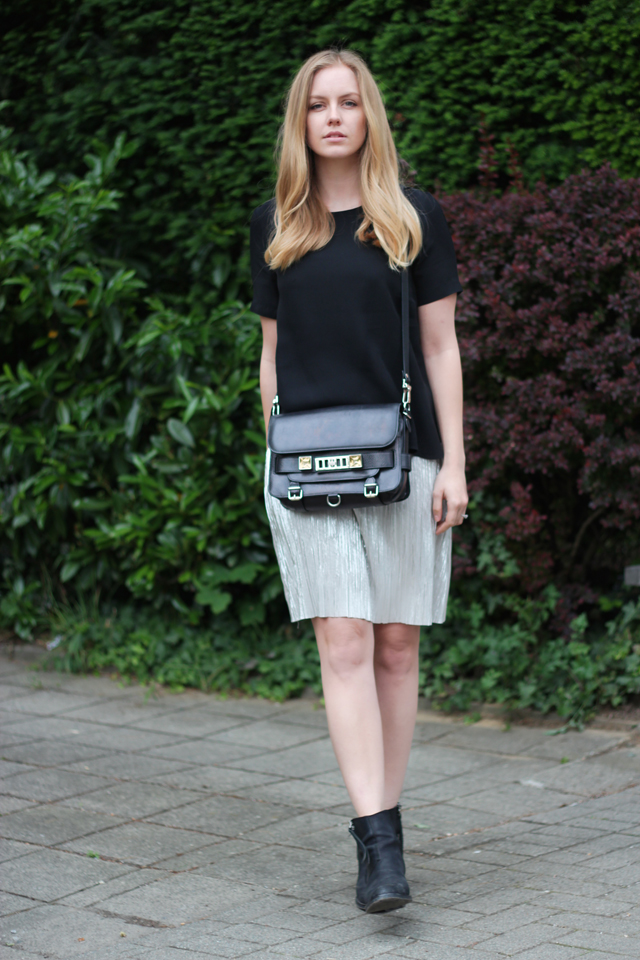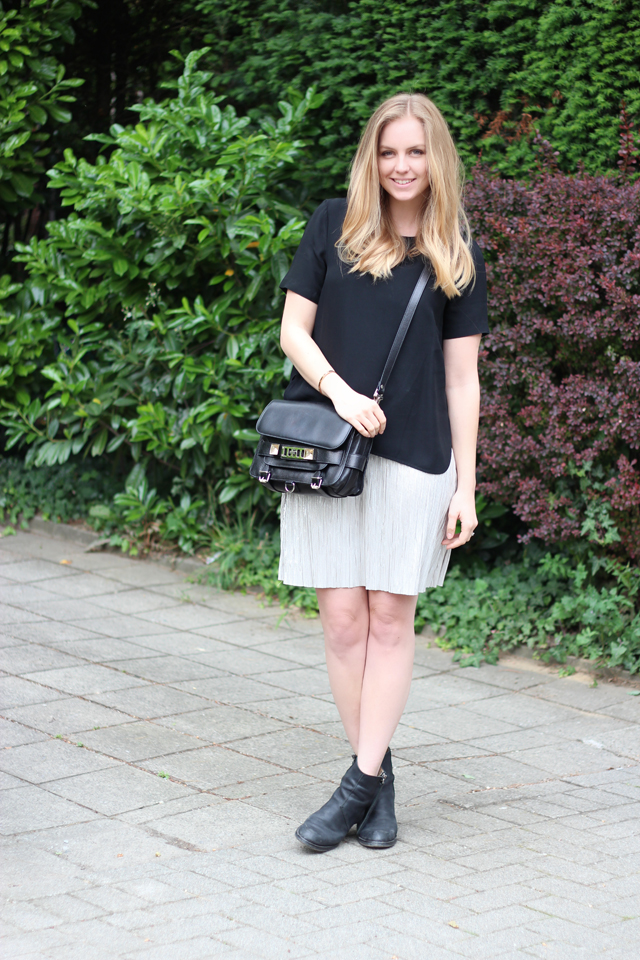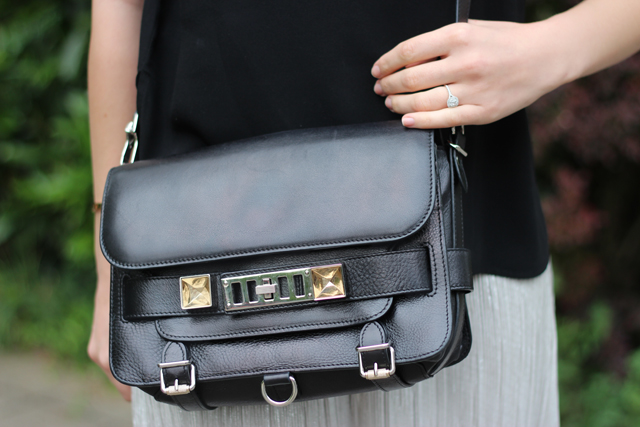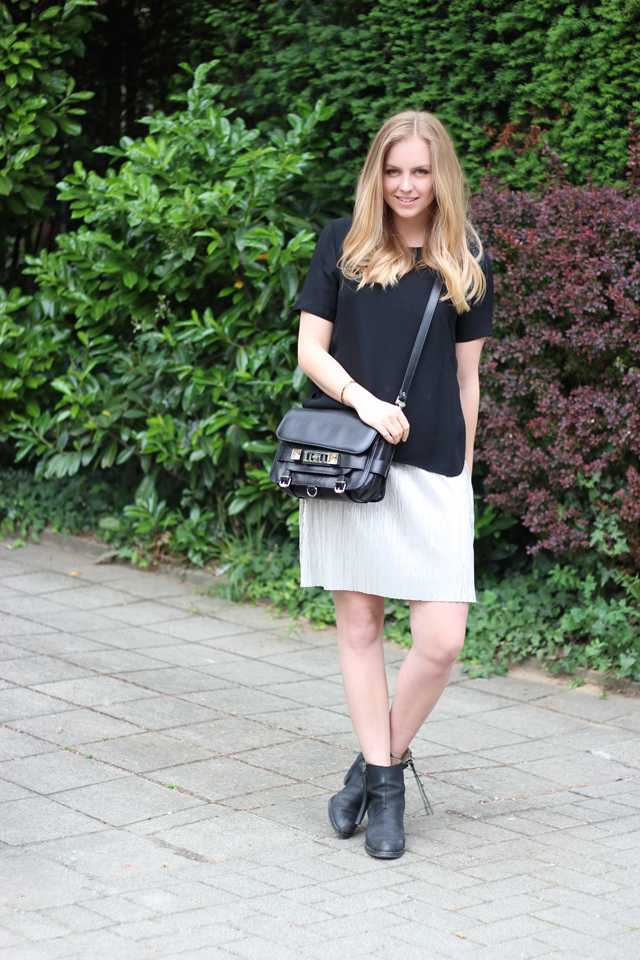 I am wearing:
Skirt: Topshop
Top: Zara
Bag: Proenza Schouler PS11
Shoes: Acne pistol boots
Bracelet: Cartier Love