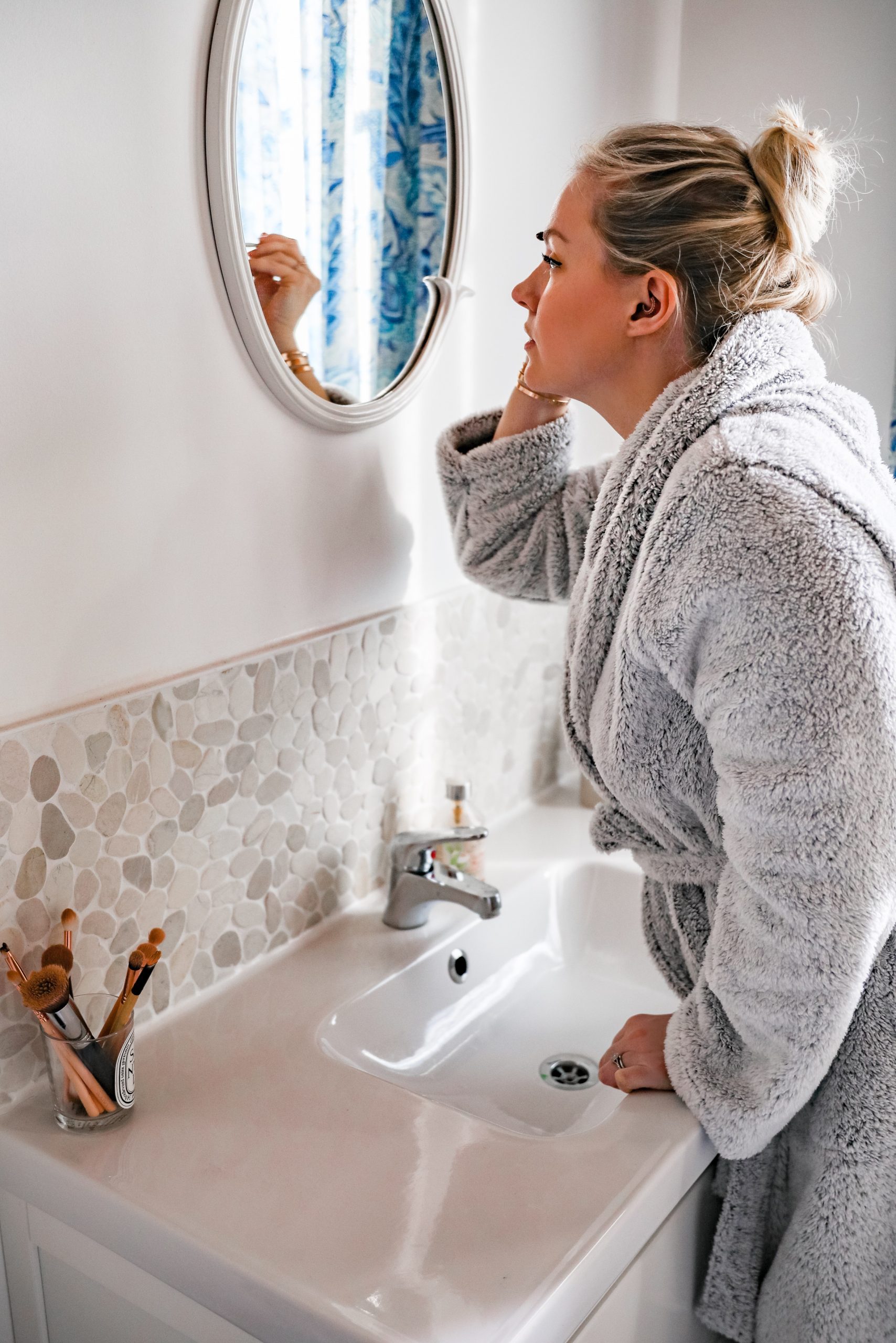 If you're anything like me, chances are that you're changing into your coziest loungewear or nightwear as soon as you enter your front door. I love being comfortable when I'm home so you'll always find me in my favorite robe, nightgown or yoga pants!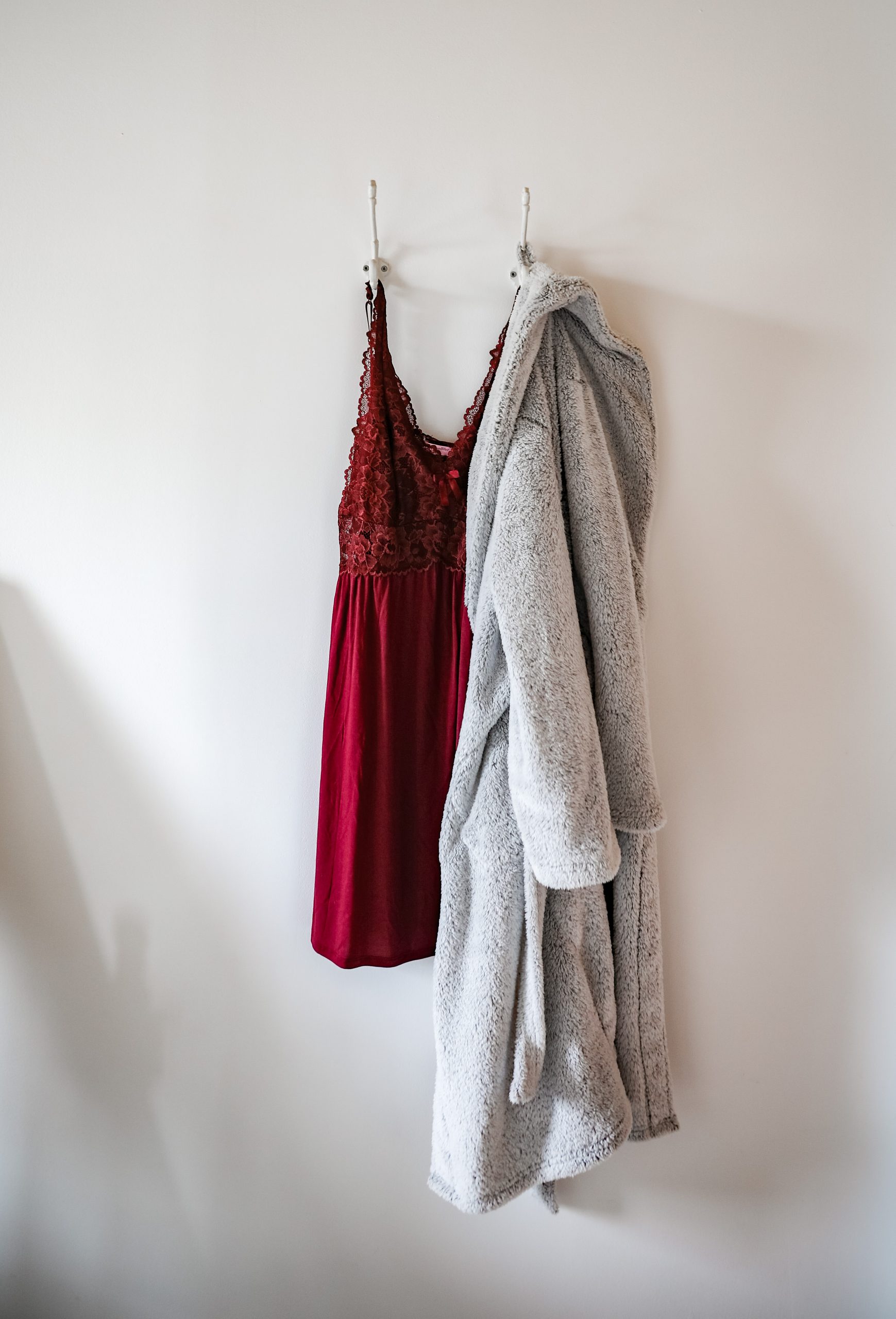 And when it comes to shopping for cozy, snuggly loungewear, I always go to Hunkemoller. I rediscovered the brand a few years ago but it used to be my favorite as a teen! I'm lucky enough to have a shop near our house, so I pop in a few times a year whenever I feel like treating myself to new underwear, sleepwear or even workout clothes (they have an amazing collection with Doutzen Kroes).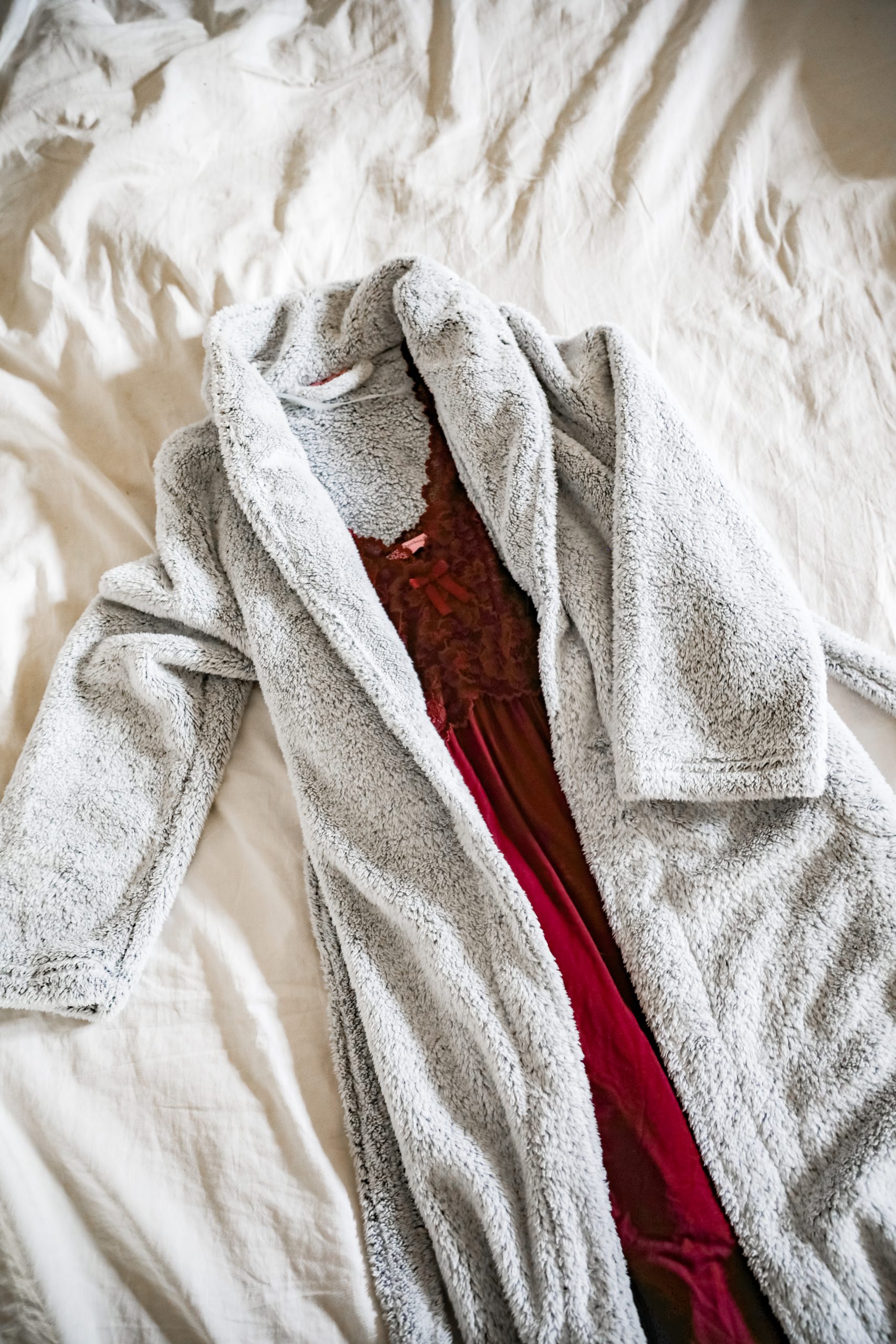 But for this winter, I was on the hunt for two things: a new nightgown that would be sexy but comfortable as well, and a warm fluffy robe that I could throw over the top for those chilly winter mornings! And I found exactly what I was looking for!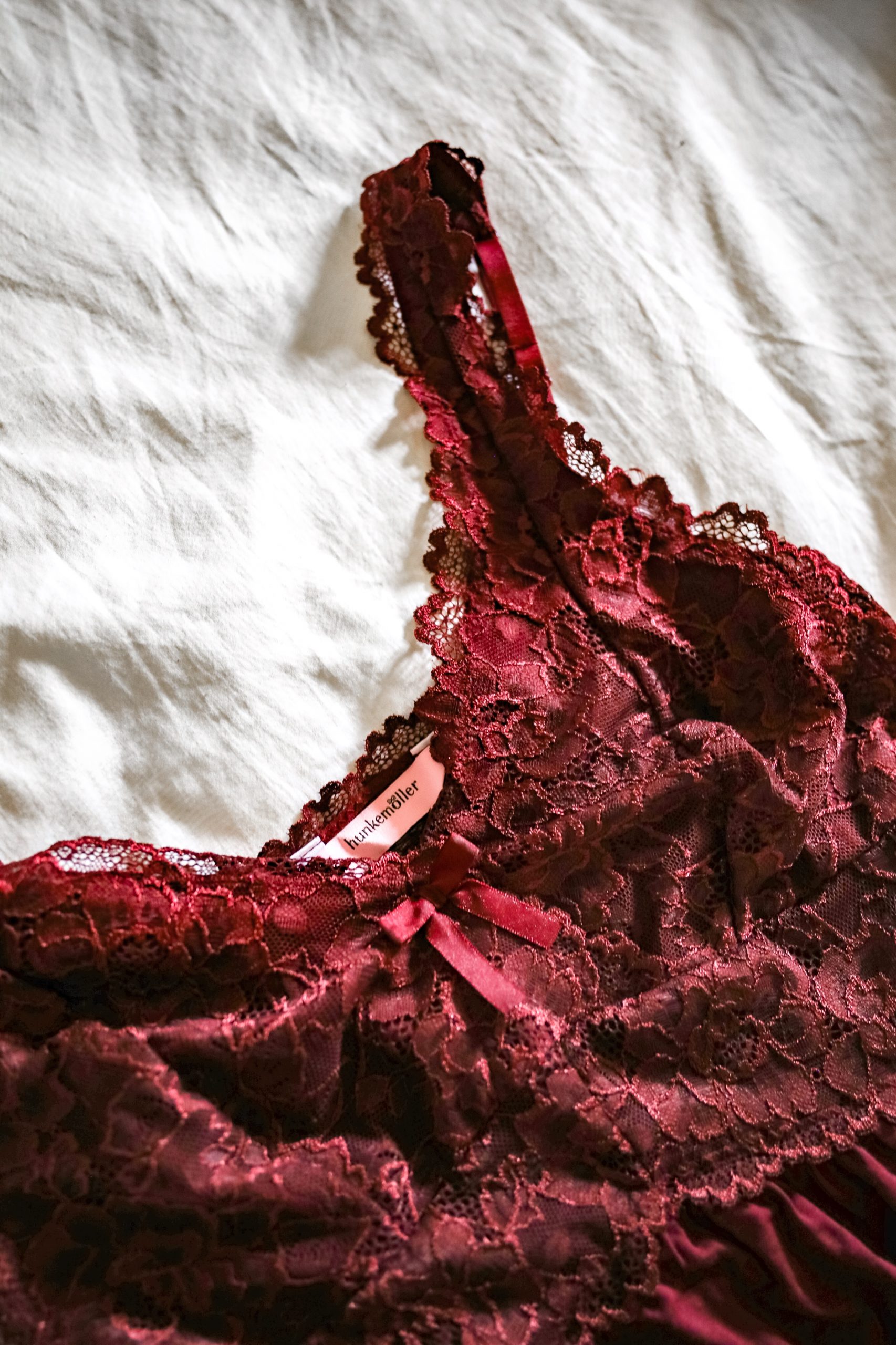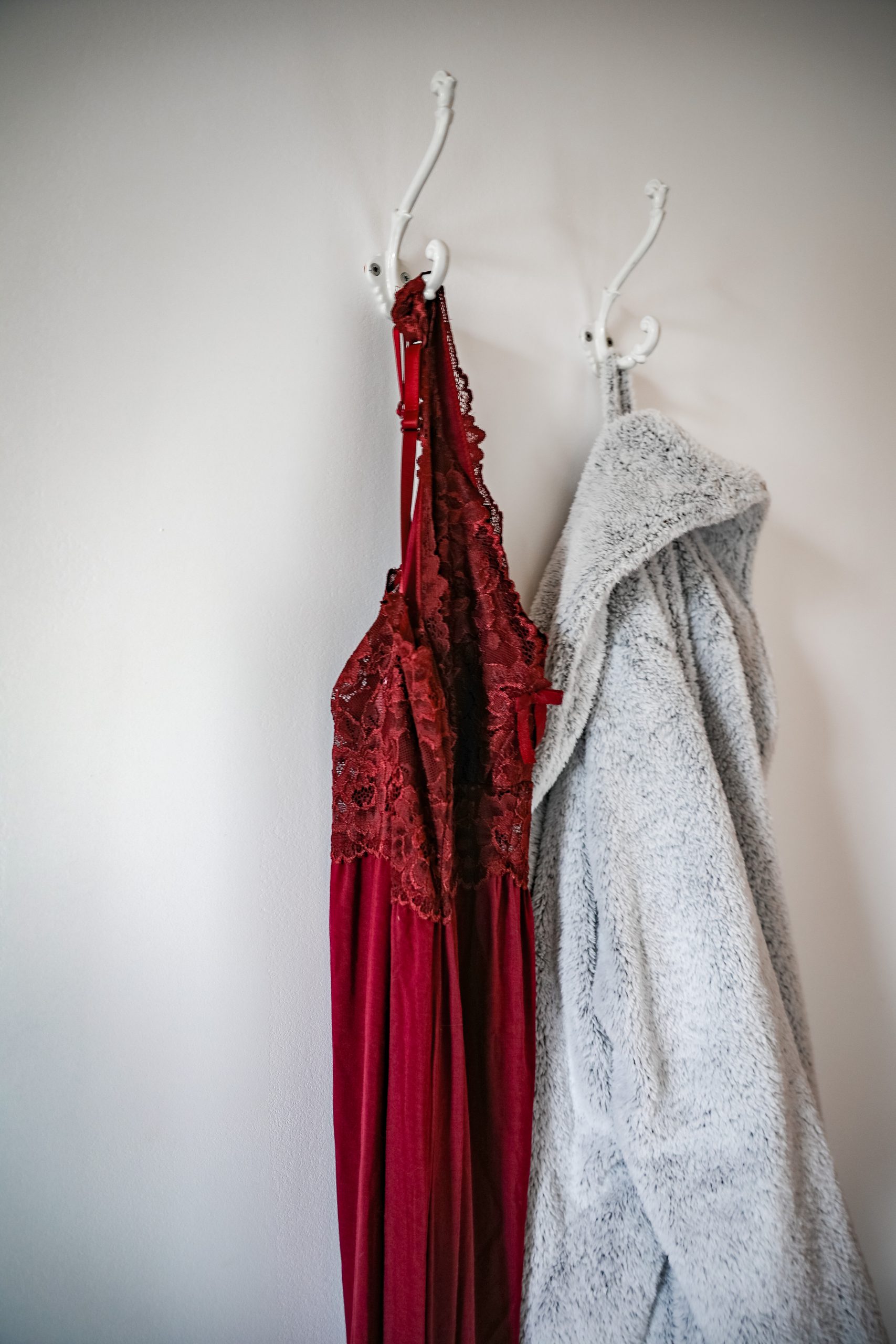 I finally decided to get this nightgown, which is exactly what I was looking for. It is super comfortable, stretchy and soft while the lace details, especially at the back, make it all a bit more special. It is great for winter, especially when I add the robe on top but I can easily see myself wearing it equally as much all year round!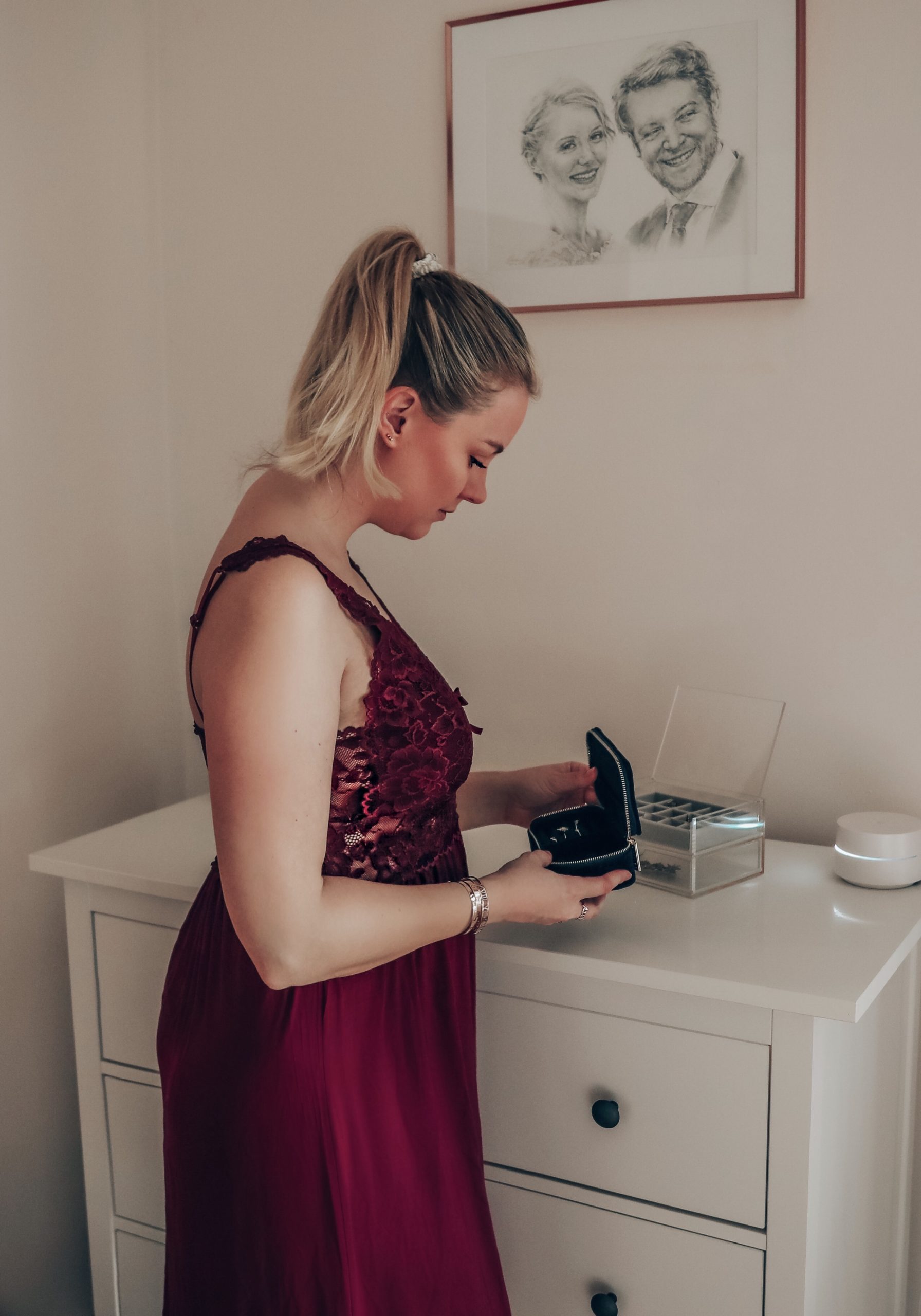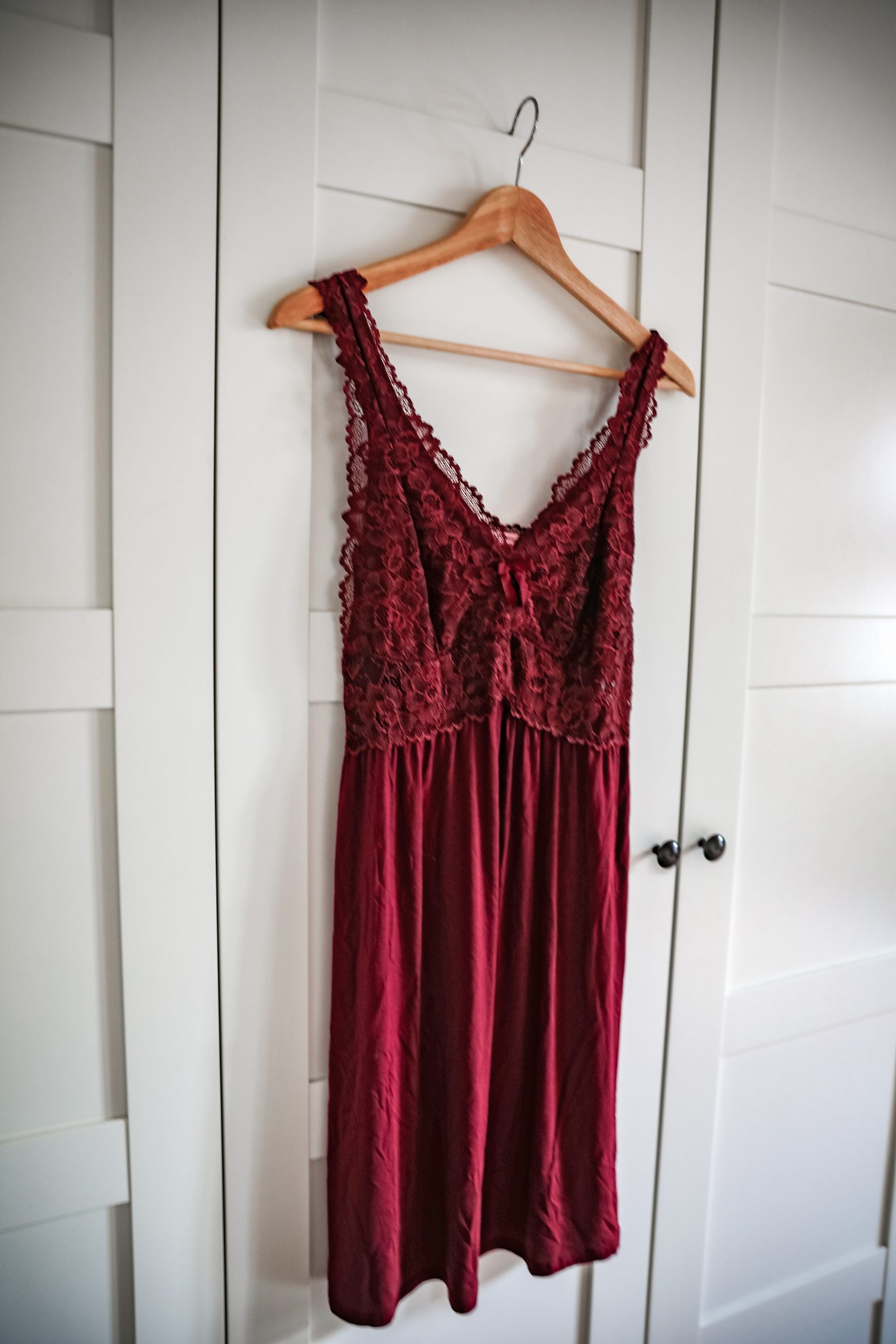 But my favorite by far is this fluffy robe, which is exactly what I needed. We spend a lot of time in our family home in the countryside during the Holidays and it's fair to say that winters can be tough out there! The central heating is quite erratic and mornings can be very chilly, so I wanted something to feel cozy, even when it's a bit cold. And let me tell you that this robe has changed my life! It is the best thing to wear in the mornings, while I'm prepping breakfast and sipping a cup of tea! But I also wear it whenever I feel a bit cold or whenever I want to feel extra cozy.
So here we go, these are my latest addition to my stash of cozy clothes to lounge around in! And if you'd like to treat yourself for 2020, don't forget to check out Hunkemoller's website, they have some amazing pieces on there!