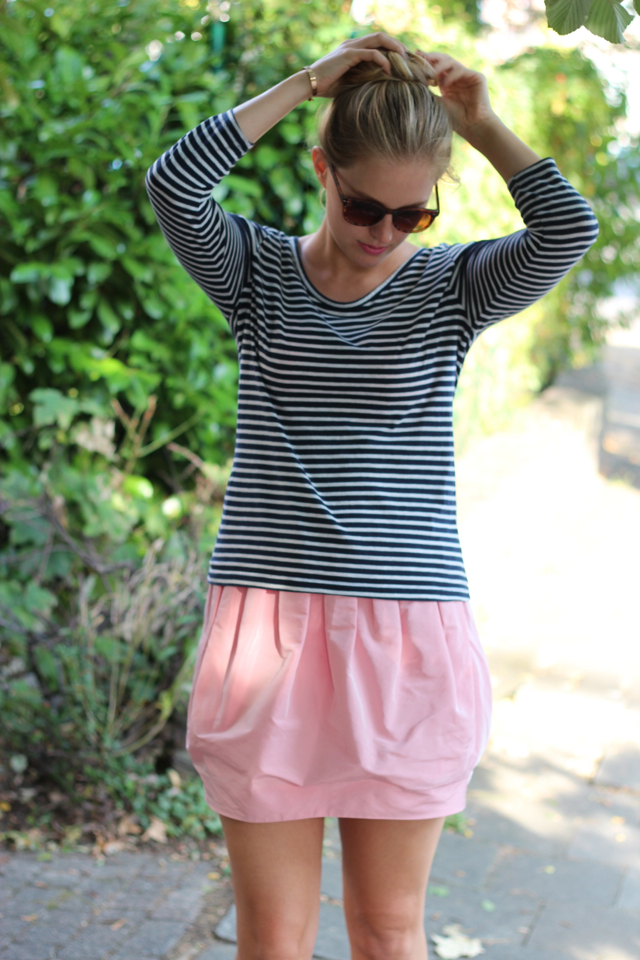 I am not the kind of girl that you will spot wearing a plain t-shirt and a pair of jeans. It just doesn't feel right on me.
So when I dress up for a running errands day, this is my take on the casual outfit. I know.
This bubble skirt has been in my closet ever since I moved to Paris. Back in the days, I wore it non stop but somehow I got tired of it. I recently pull it out again and found myself reaching for it nearly as much as I did in the past.
I love the way it looks with this basic marinière from Forever 21. This is so me!
Je ne suis pas vraiment le genre de fille qui porte juste un t-shirt et un jeans. Je ne sais pas pourquoi, mais je ne suis jamais à l'aise comme ça.
Alors quand je dois m'habiller pour affronter une journée où je sais que je vais courir de droite à gauche, c'est à peu près à ça que ressemble ma tenue. 
Cette jupe boule est dans mon dressing depuis que j'ai vécu à Paris. A l'époque, je la portais non stop et du coup, je m'en suis un peu lassée! Il y a quelques jours, je l'ai à nouveau ressortie et je me suis retrouvée à la porter plusieurs fois!
J'adore l'effet qu'elle donne portée avec cette marinière de chez Forever 21.

❤
Axelle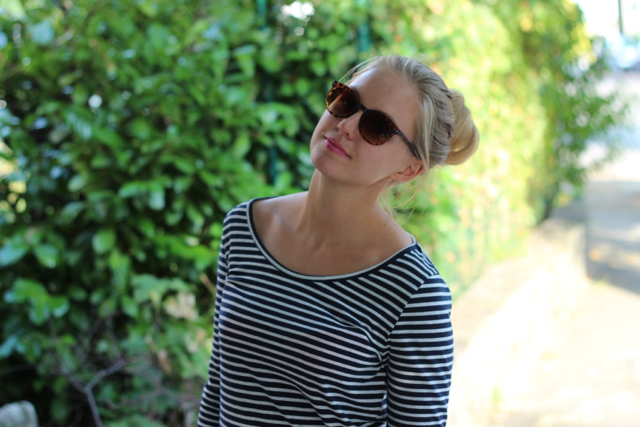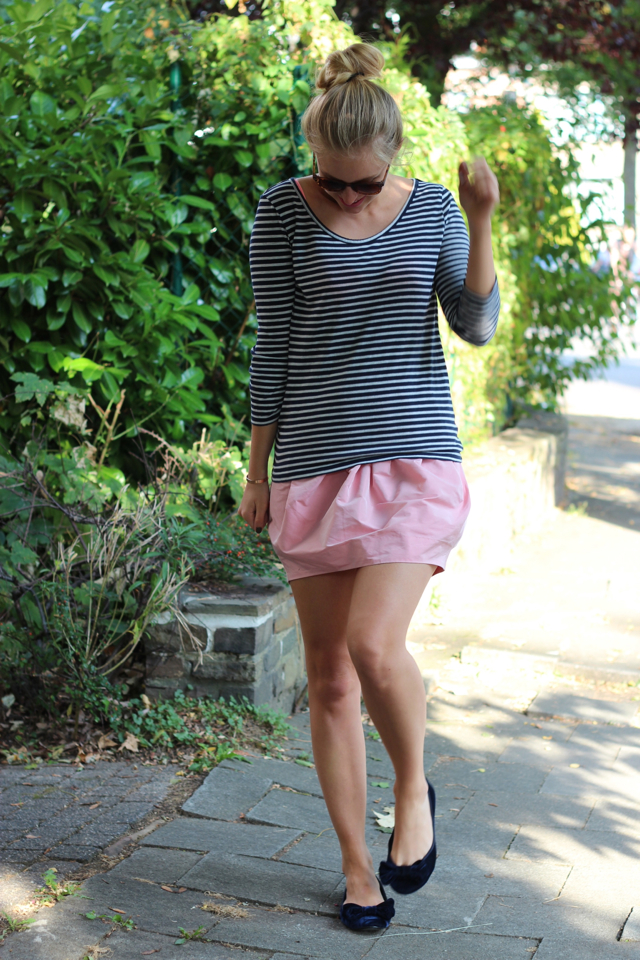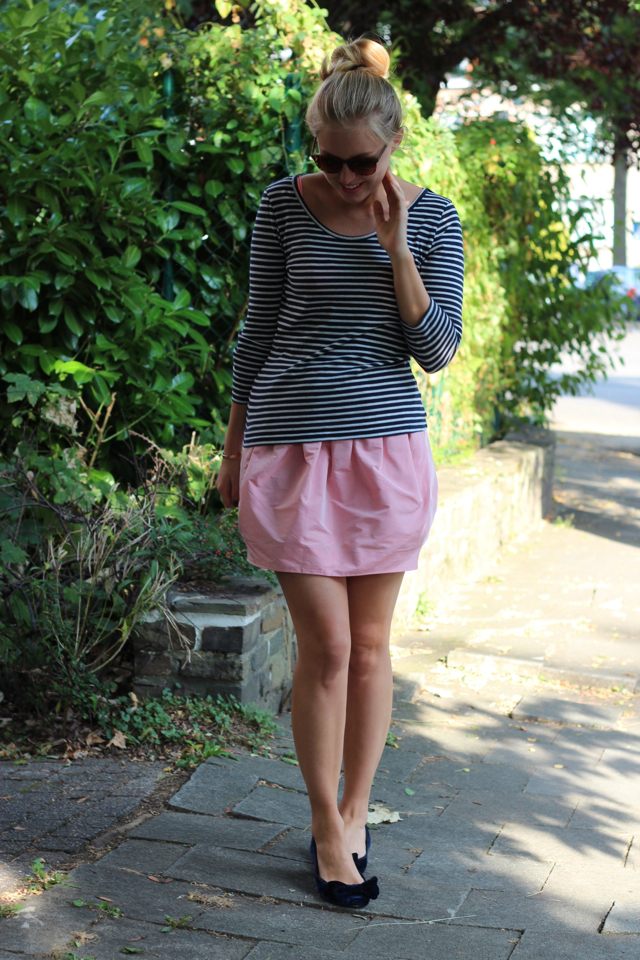 H&M skirt (old), Forever21 top, Asos bow flats (old), Primark sunnies
You can also follow styleplayground there: TWITTER | BLOGLOVIN | FACEBOOK