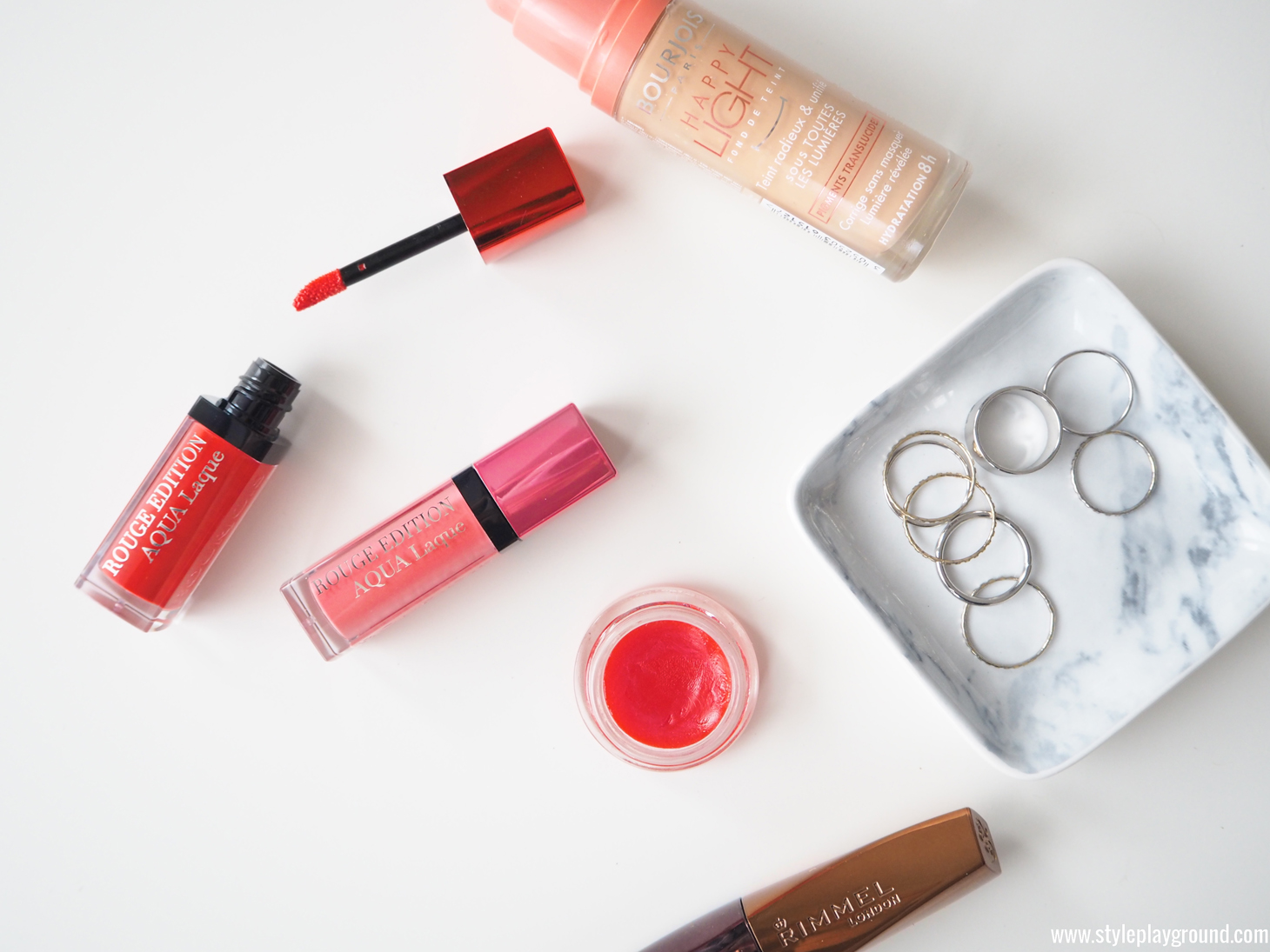 Whenever a new lip product comes out, I am always up to try it out. I love all kind of formulas and finishes and it seems that I can't ever have enough lip products… Although we all know this is totally false, seeing the size of my collection… But anyway!
You know how much I love Bourjois. To me, it's one of the best brands available at the drugstore, and I am pretty rarely disappointed by their products. So when these new Rouge edition aqua laque liquid lipsticks landed on my doorstep, I immediately tried them out, and I knew right away that they were a hit!
Tucked in this pretty little packaging (the same as the Rouge edition velvet), this product is the best thing if you like really glossy lips. These liquid lipsticks are highly pigmented and shiny but they leave a beautiful stain once the shine is gone. The formula is on point, never too tacky or sticky, and the doe foot applicator makes them super easy to apply. The two shades that I have are absolutely gorgeous, just as their packaging. #06, 'feeling reddy', is a beautiful apple red that never looks too blue or too pink. I love to pair it with really simple makeup -think beautiful base and just a bit of mascara- as it is pretty powerful on its own. The formula doesn't bunge and I love the red stain that this leaves behind. But the good news is that you can totally reapply the product through the day as it never crumbles or look cakey. The other shade that I have, 08 'babe idole', is my ultimate favorite. This is pretty much a more pigmented and shinier version of my beloved Clarins instant light lip perfector in #01. This Barbie pink shade has a slight pastel undertone to it, which makes it very easy to wear, even to the office. I pair it with all my daily makeup looks and always keep it in my bag to reapply on the go.
So if you are looking for something more long lasting than a lip gloss but with the same kind of finish, I totally recommend checking these out. They're absolutely fab and rather easy to find at your local drugstore!