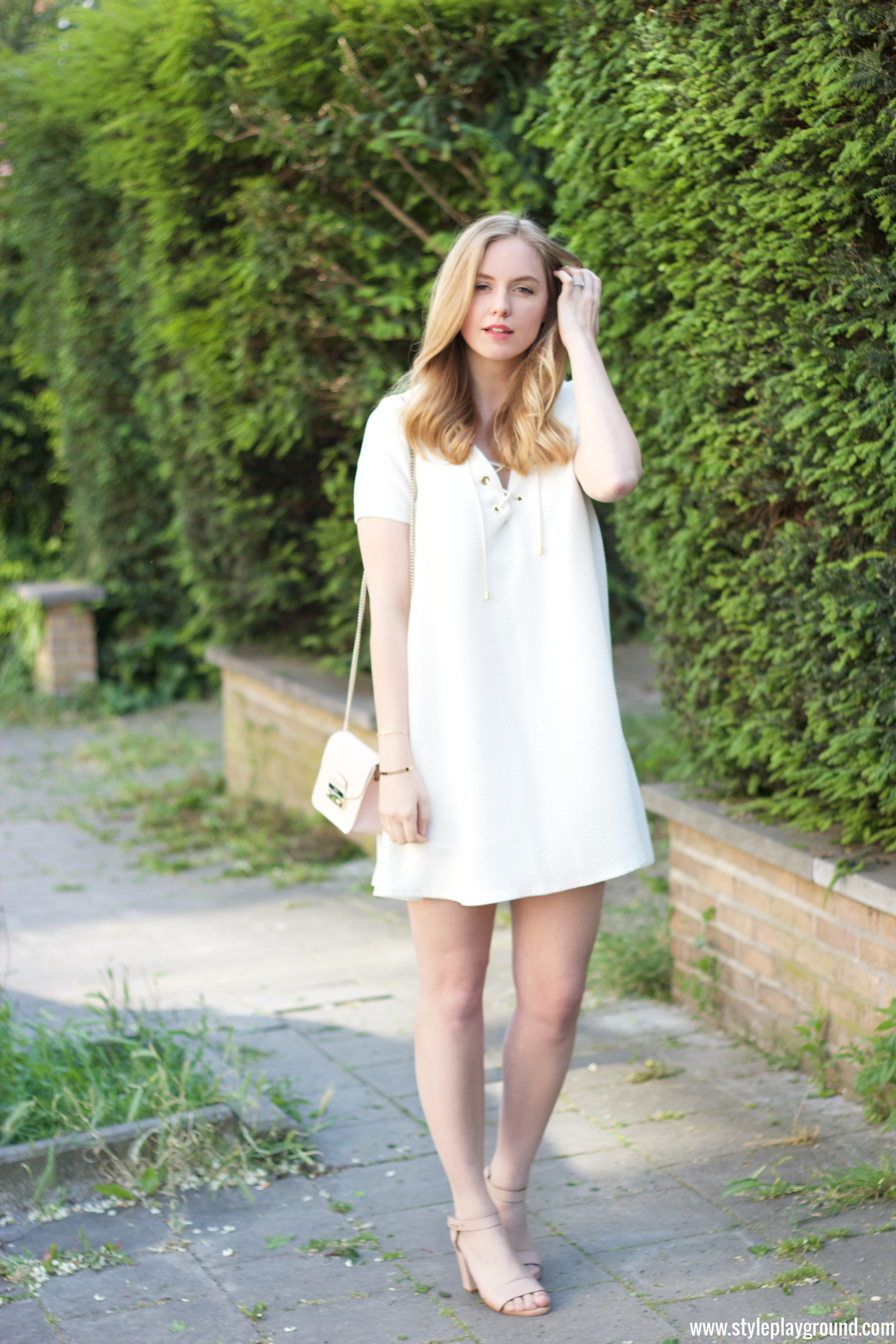 Ever since the begining of this year, I've been feeling the urge to update my closet. This might seems crazy if you've watched my closet tour but I recently did a massive purge and got rid of probably 75% of my clothes. Why? Because my style is evolving and I don't really see the point of keeping items that I am not 100% head over heels with.This purge let me to the conclusion that I need to be smarter when shopping and only buy pieces that are timeless, well made and that I will still love in years. So when I spotted this white dress while browsing the Bash boutique at Maasmechelen village, I couldn't resist trying it on. Bash is one of my favorite brands and I find the quality to be better than most French brands to be honest with you. As soon as I slipped into the dress, I was sold. The fabric, a soft white crepe, is very comfortable and smooth on the skin. The cut is feminine an flattering, even on my pear shaped figure. The lacing detail on the decollete is subtle while being sexy as well. This is the perfect white dress.
I wore it for the first time last week and it made me feel incredible. I love the feeling when you're wearing an outfit that is very you and that you feel confident in. This time, I dressed it up a little bit by mixing it with a pair if nude heels and adding my Furla bag that you already saw here.
Are you on the hunt for a new particular piece in your wardrobe? If so, what is it? A classic button down, a sexy little black dress or the perfect pair of boyfriend jeans maybe?