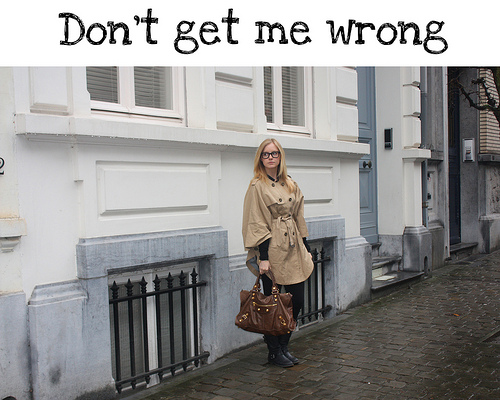 It has been raining the last few days here in Brussels and it was nearly impossible to take proper outfit pictures because of the rain! But, the good point about those rainy days is that I can wear my trench cape bought from H&M last August.
But now, I am dreaming of a trench coat with a cachemire linning. Wouldn't that be perfect for cold winter days?!
Il n'a pas arrêté de pleuvoir ces derniers jours à Bruxelles et il était pratiquement impossible de prendre des photos correctes de mes tenues!Mais, le point positif de toute cette pluie, c'est que je peux porter ma cape trench achetée chez H&M au mois d'août dernier.
Mais maintenant, je rêve d'un trench avec du cachemire à l'intérieur, est ce que ça ne serait pas parfait pour l'hiver?!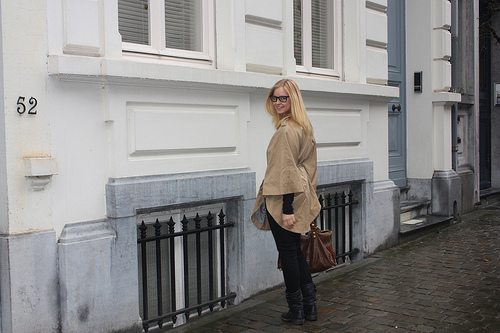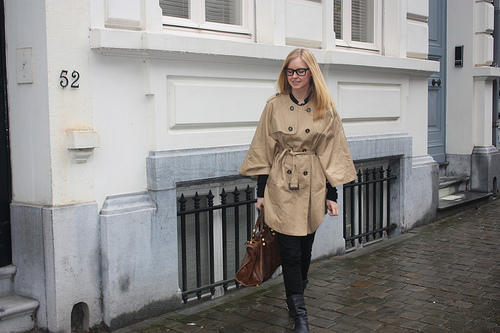 H&M trench cape
Seven for all mankind jeans
New Look biker boots
Zara shirt and jumper
Balenciaga giant work bag