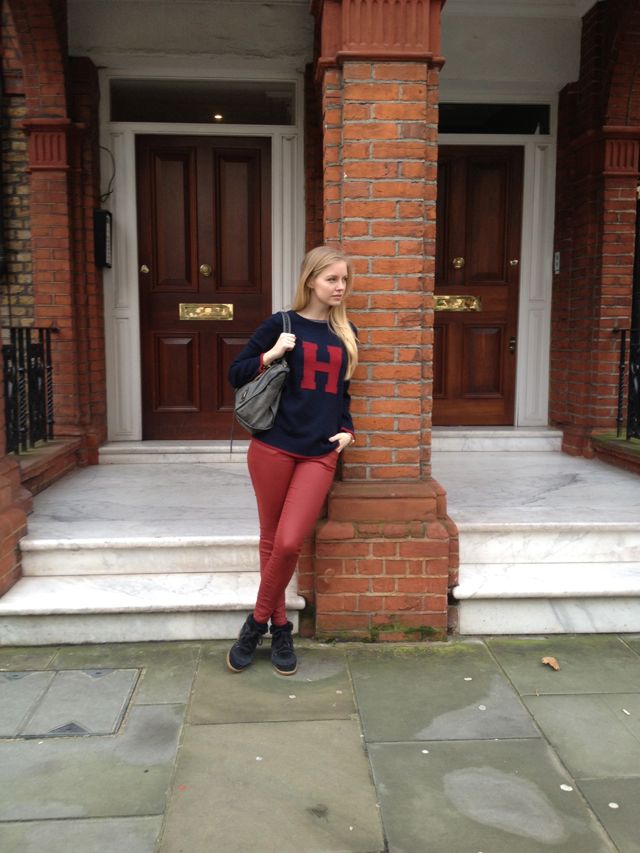 Good morning from London everyone!
So here I am, sitting in a cute coffee shop near Gloucester Road, typing on my MacBook while sipping on a soya latte (one of my good resolution for 2013 is to cut my dairy intake). It feels so good to be back in London, which is by far my favorite place on earth, and it feels even better to be back on my two feet. As you know if you follow me on Twitter, I spent the holidays in my bed (including Christmas and New Year's Eve!). I got a really bad food poisoning (my doctor even gave me a pity look, how awful!) and I couldn't stand on my feet for 10 days. I never felt so bad in my entire life! I am now feeling much better, although I am not completely healed yet.
Anyways, back to the topic of this post… I wanted to share with you these photos that we shot this morning just outside our hotel. I am wearing a new sweater that I got from Tommy Hilfiger and I simply love it. I took it in a size L to get a more baggy fit and I love the way it fits! So, here is the exciting part: I teamed up with Tommy Hilfiger to giveaway a really cool prize to start off 2013 just right! This time, I am giving away a lovely tartan throw from their home collection, as well as three scented candles. I can easily picture me cuddled up under the blanket while sipping on hot chocolate (in case you are wondering, it is hot chocolate season all year around at my pad!). To enter, simply leave a comment under this post with your e-mail address. The giveaway is open internationally and you have until Sunday the 13th of January 2013 to enter (closed at midnight Belgian time). So good luck!
❤ Axelle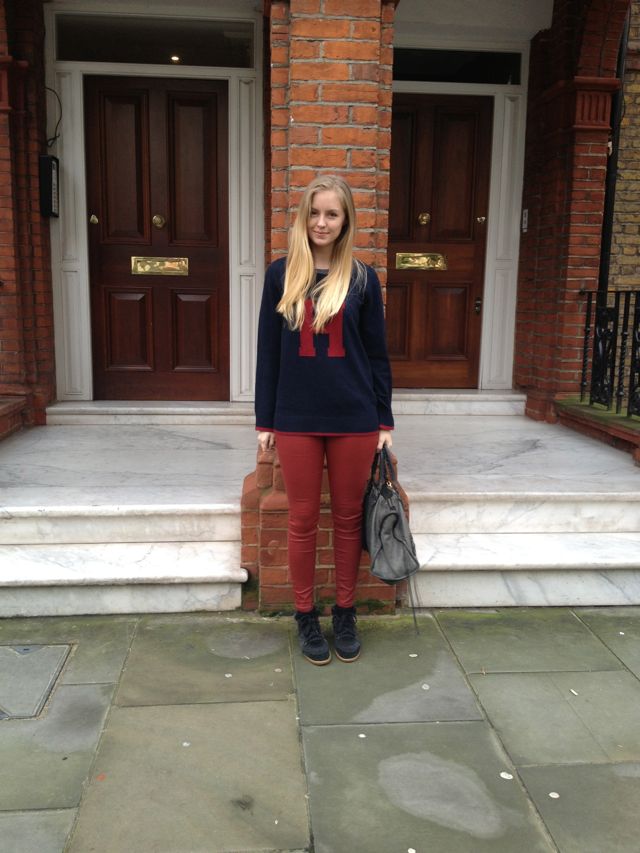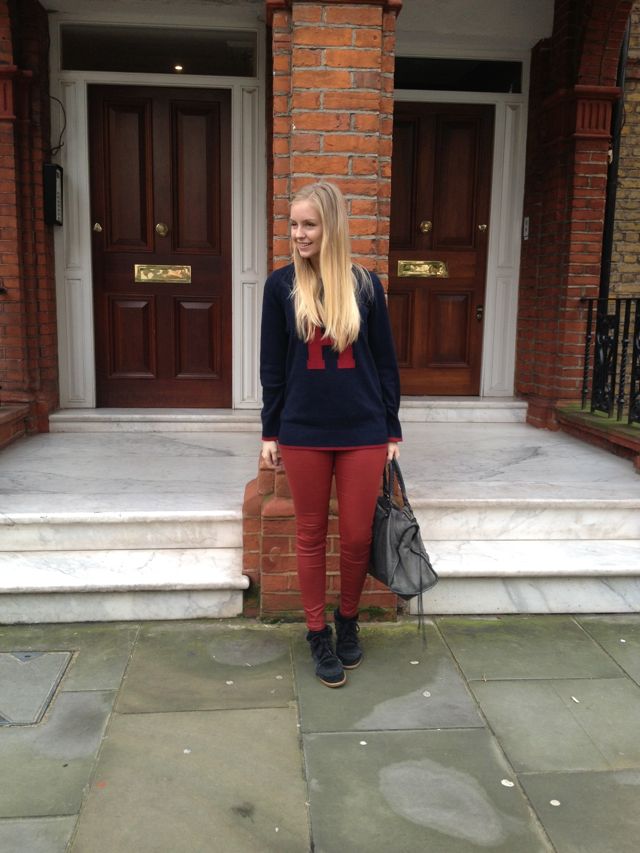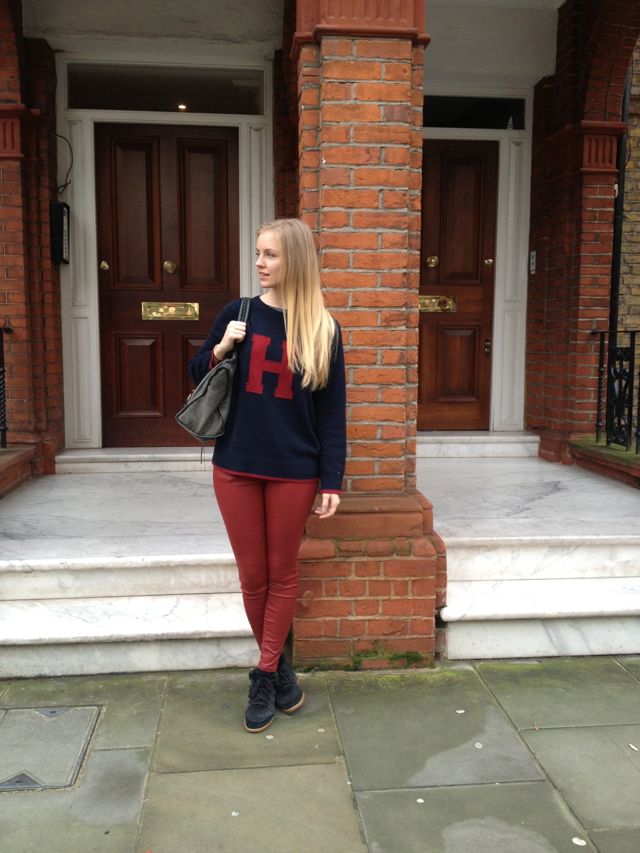 I am wearing a Tommy Hilfiger sweater, Zara jeans, Isabel Marant sneakers, Balenciaga bag and Cartier love bracelet.