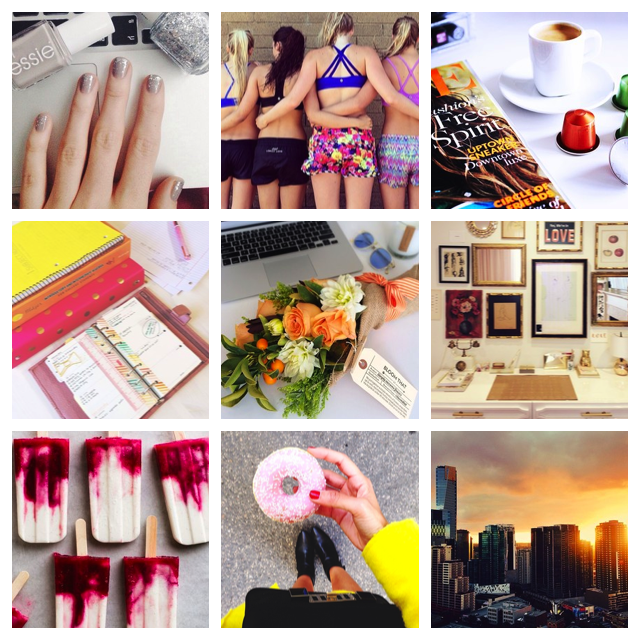 If you see me staring at my iPhone screen, chances are that I am browsing instagram (or refreshing the 'what's new page" on Lululemon's website –more on that later).Instagram quickly became one of my favorite app as soon as I started using it way back in 2011 –time flies!Since I love it so much, I decided to share with you my top 10 instagrammers. With turquoise waters and healthy foods, these will make you double tap your screen frenetically.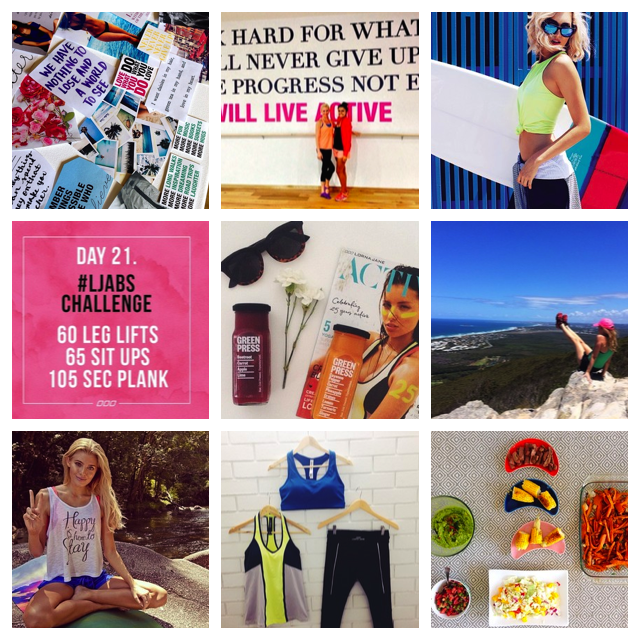 @lornajaneactive If you like pretty workout clothes, healthy recipes and insane Australian landscapes, this instagram account is for you. The Aussie label of fitness gear never fail to deliver photos that will keep you motivated and inspired to live a healthier life!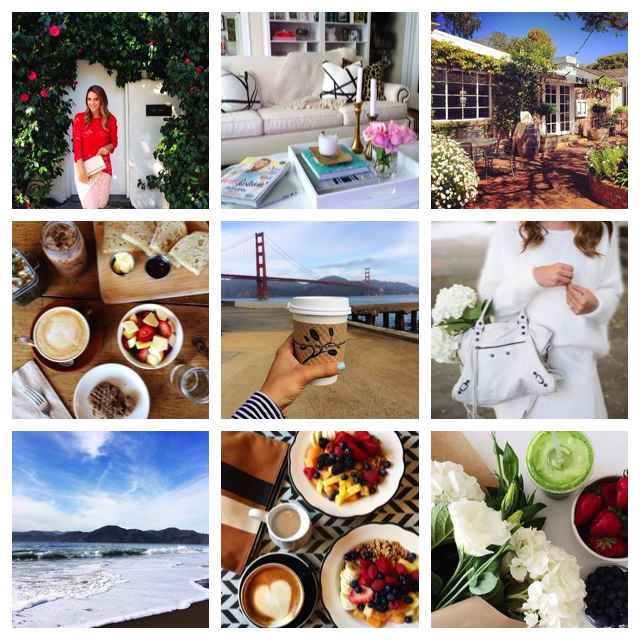 @juliahengel Julia is the beautiful girl that writes Gal meets glam. I actually discovered her blog through her instagram page and got hooked ever since. Her daily photos of outfits, healthy lunch breaks and beautiful home decor will make you want to pack your suitcase and hop on the first plane direction San Francisco.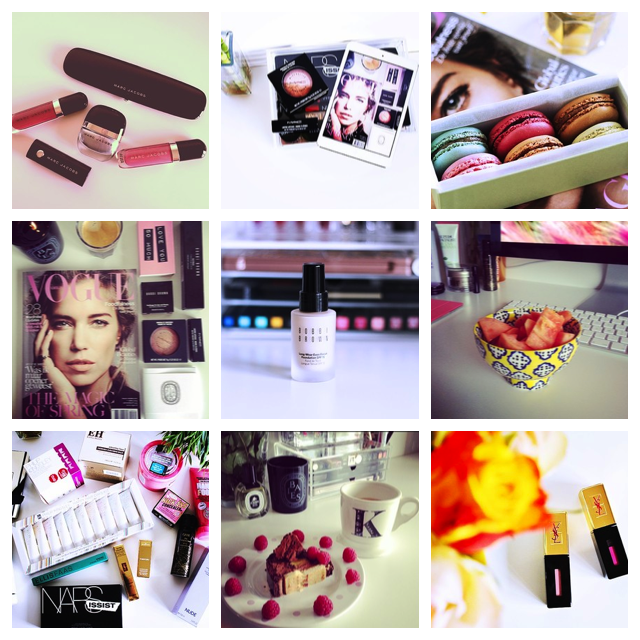 @beautymindedbe Katia is the lovely writer of beauty minded, a great beauty blog made in Belgium. Her instagram is as tempting as a box of Laudurée macarons. From the latest foundation to hit the shelves to her coffee breaks, I guarantee that you'll double click her and every one of her posts.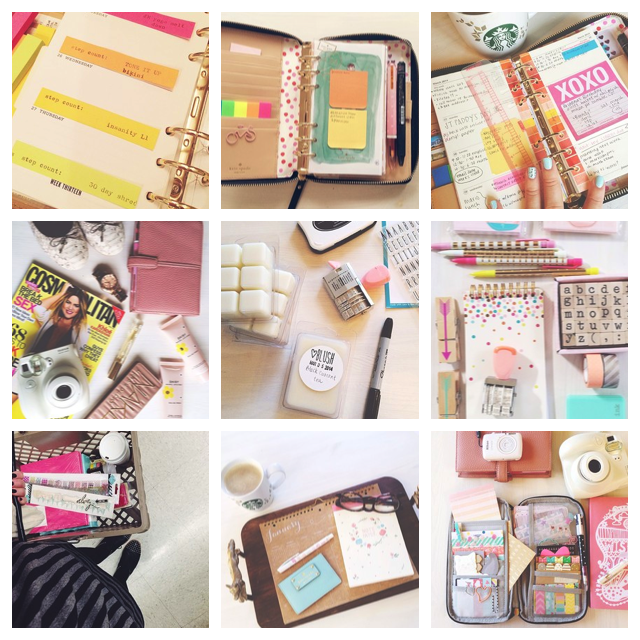 @cafeetpapier If you love planners, coffee and ridiculously cute stationery, this account is for you. The lovely Kait never fail to inspire me to spend that bit of extra time decorating my Filofax. And it is so worth it.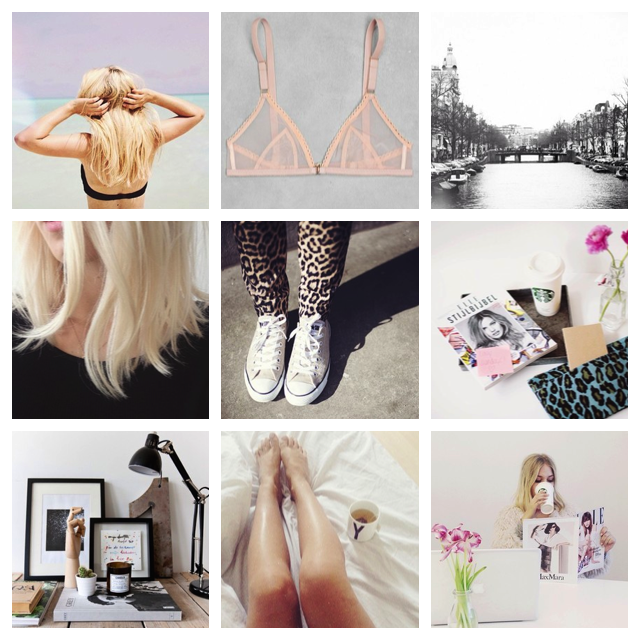 @yaragotstyle Yara's blog this chick got style has always been a favorite of mine. And so is her instagram. This super cool girl next door gal lives in a stylish apartment in Amsterdam, likes to wear leopard everything and always pick the best lace bras out there.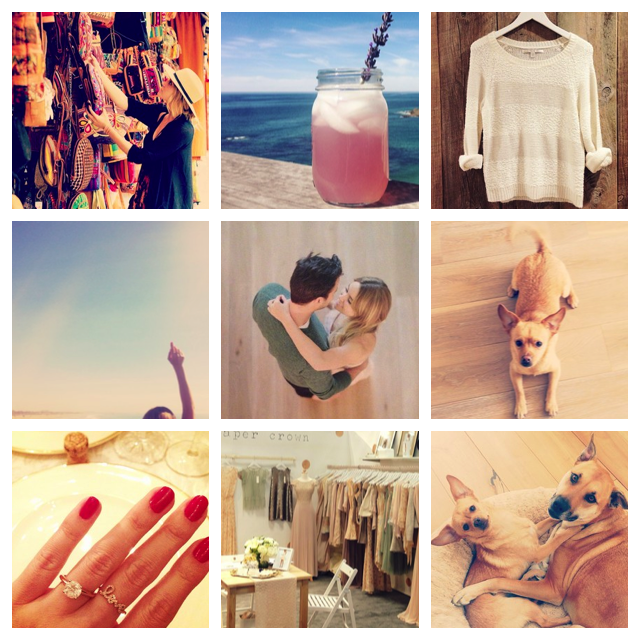 @laurenconrad I don't think that Lauren Conrad needs an introduction anymore. This beautiful California babe that we met years ago on MTV is probably the most creative and genuine person that ever starred in a reality TV show. Her instagram feed is full of photos of her two lovely dogs, backstage shots of her clothing company Paper Crown and of course, California beaches.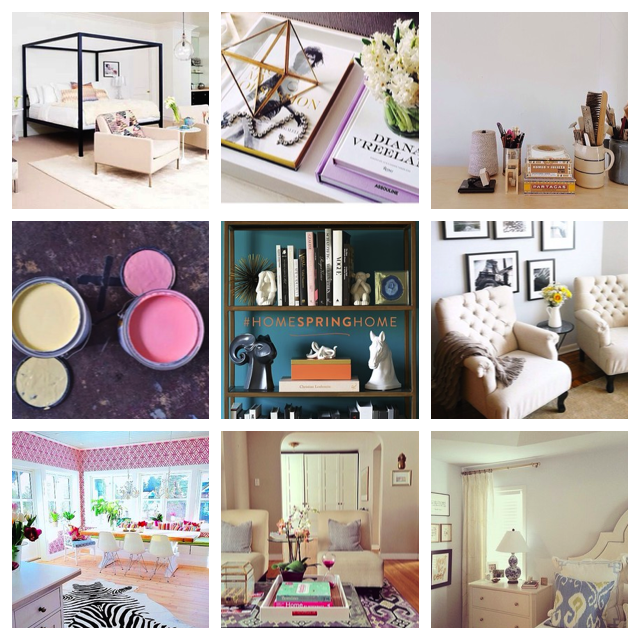 @onekingslane My Pinterest account is a good proof that I am slightly obsessed with home decor. When I am not pinning images to my 'master closet' board, I am probably drooling over One King's lane account. Even if I am not able to order anything from their website (they have a 'private sales' home decor website that sadly doesn't deliver oversea), that doesn't stop me from stalking their feed!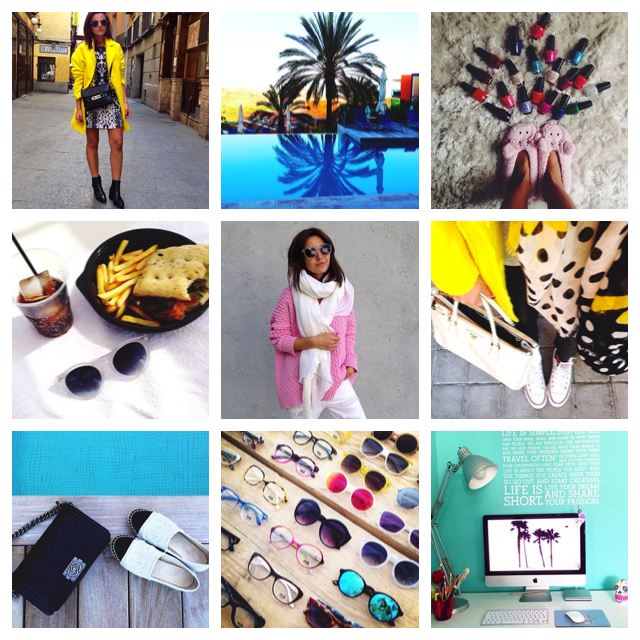 @lovelypepa Alexandra is the sweet blogger that writes the blog lovely Pepa. Based in sunny Spain, she's always traveling the world in her colourful outfits and pretty accessories. I love how easy and effortless her style is and how genuinely happy she looks!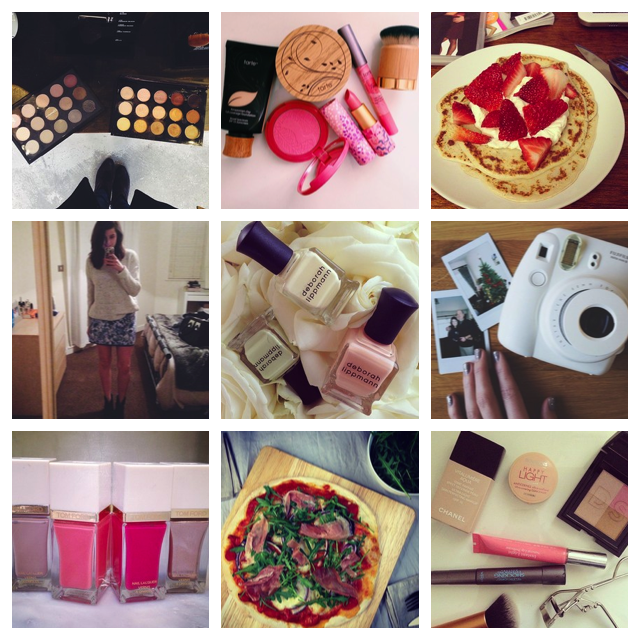 @viviannamakeup I think that it is fair to say that I hold Anna responsible for nearly every beauty purchase that I make. This lovely British girl is the ultimate beauty enabler. With a love for nude nail polishes and peachy pink lip products, her instagram is like a visual wish list. Add in a couple of food posts from the best restaurants in London and you're good to go.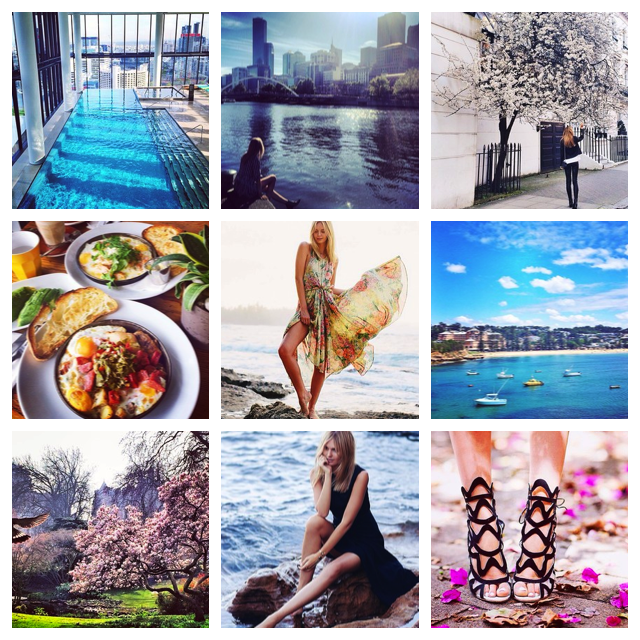 @tuulavintage Jessica Stein is a fresh faced blonde from Australia that travels the world in the most stylish outfits. And her instagram is the perfect reflexion of that. Her photos often involve breath taking landscapes, healthy foods from around the globe and gorgeous designers accessories. Be prepared to update your bucket list as you go trough her feed.