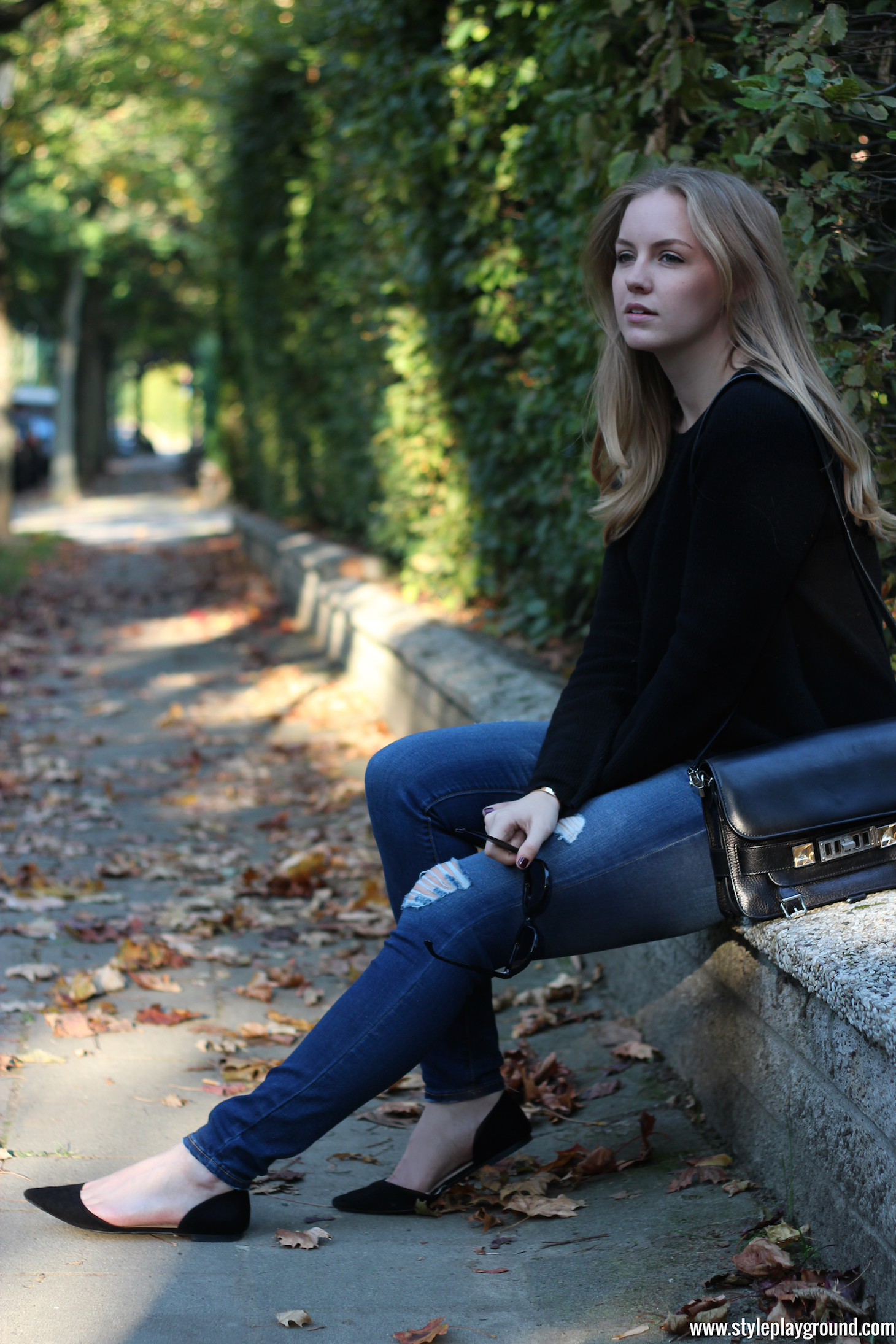 Transitioning into Fall this year has been a bit more bittersweet than previously. I feel like I didn't really enjoy summer since we've been so busy with the new house & getting everything ready. Don't get me wrong, I am so happy and blessed but still, I feel like summer flew by… But on the plus side, I love autumn. The turning leaves, the hot chocolates, the snuggly nights with great movies… and of course the fashion bit!
Taking my favorite summer pieces and incorporating them into fall outfits has been easier thanks to the lovely sunny weather that we've had these past few days. This time, I paired my favorite pair of ripped denim (already seen here, here and here), a summer trend that can totally carry into autumn, with my new Bash sweater. I've been living in it since I got it and it seems to work with absolutely everything in my closet. As much as I love keeping up to date with the latest fashion news, especially during the fashion month, I like to wear something totally cosy on an everyday basis, and this sweater is exactly that.
What is you favorite summer trend that you'll carry on into this new season? Let me know in the comments down below!