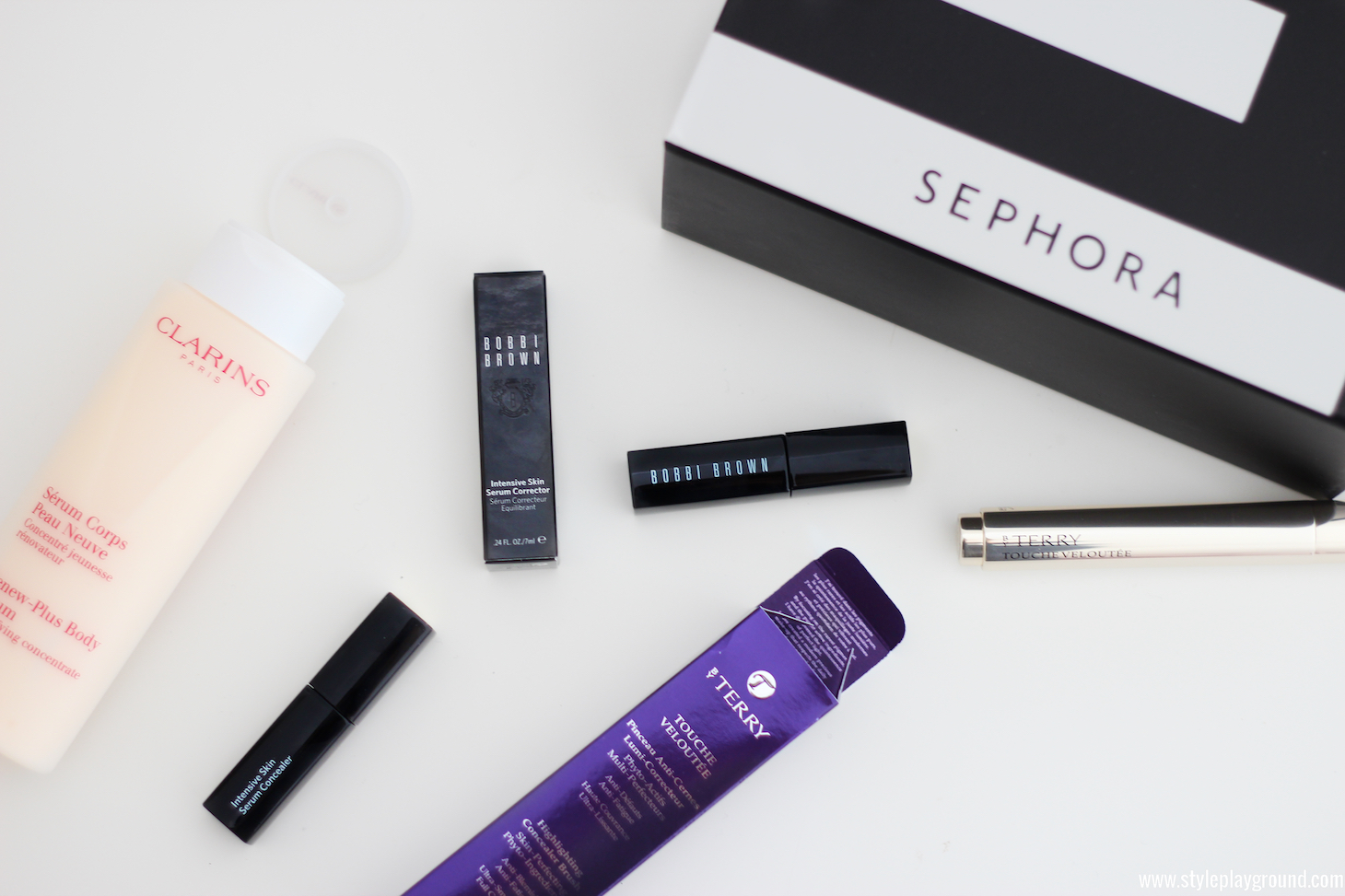 Last Thursday, an email caught my eye. Sephora France had their private sales, which means 25% off your entire purchase. Now, I definitely didn't need any of these but I knew that these purchases would happen in the coming months anyway so I thought it was the perfect time to splurge a little bit. Plus, who doesn't love new beauty stuff, right?!
The first thing that I popped into my basket was the Clarins renew plus body serum. After hearing Caroline Hirons & Sali Hughes talking about it in this video, I knew I wanted it. Clarins is a brand that I really like and their products work great on me, so in the basket it went. But what is this exactly? It's a super liquidy body lotion that helps to red rid of any bumps on the skin to leave it smooth and super soft… Count me in! Then, I added the brand new Bobbi Brown intensive skin serum corrector and concealer. I recently got the matching foundation and as soon as I tried here (in video right here), I knew I was in love. So when I saw that they had a corrector and a concealer version, I couldn't be happier! I've been a fan of Bobbi Brown's corrector for many years now but seeing it in liquid form & with added skincare benefits just sold me. So far, I've been using this duo every day and I am simply in love. Paired with the intensive skin serum foundation, these make for a flawless base while keeping my skin nourished all day long. It's love. The last item that I threw into my virtual basket was the By Terry touche veloutée in cream. This product is a regular here and I am nearly done with my second tube of the stuff, so it was time to repurchase. This concealer pen is crazy expensive, so the 25% discount was more than welcome!
Have you picked up any new beauty goodies recently?