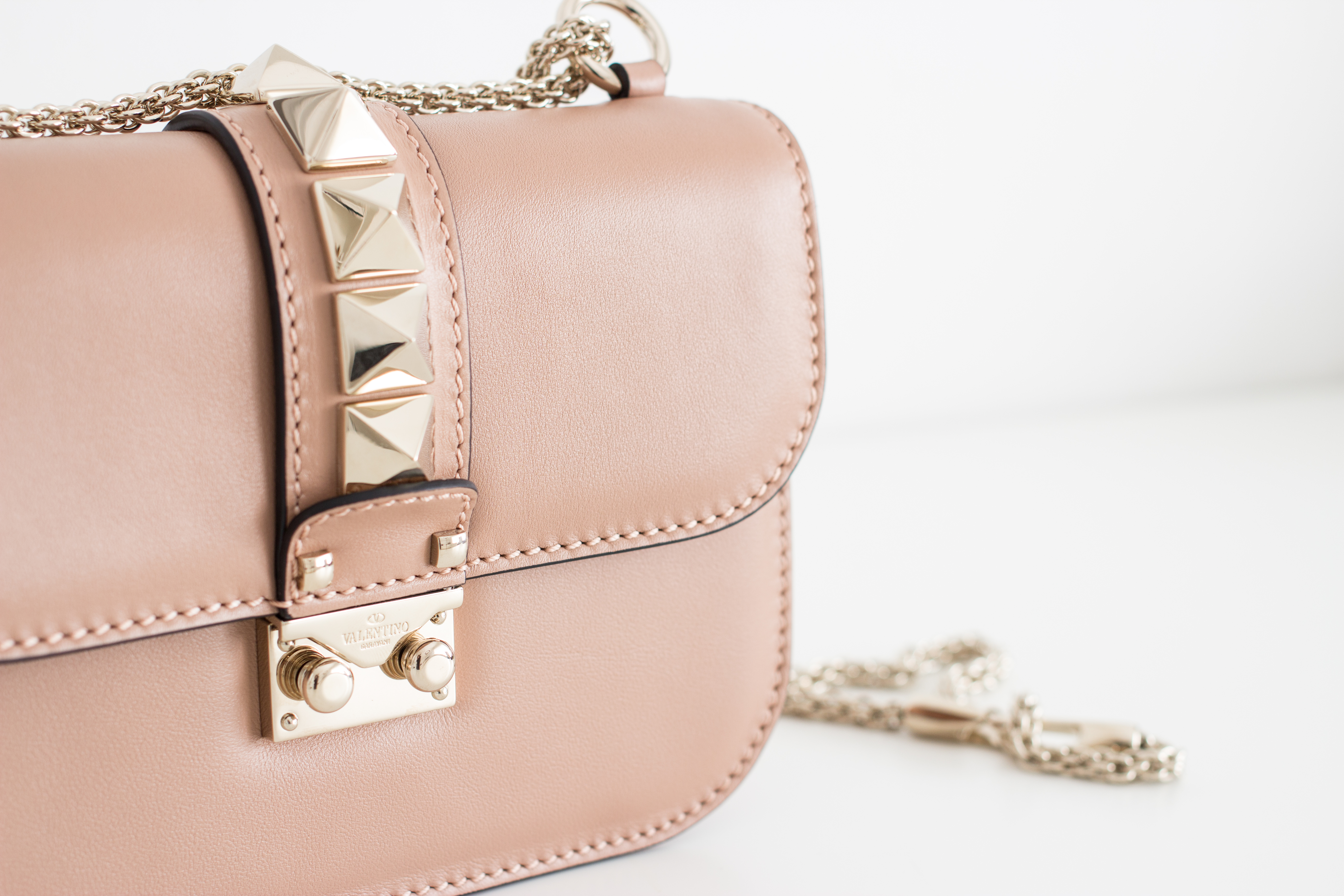 If I had to pick only one guilty pleasure, it would be handbags. Ever since I was a kid, I've always had a passion for beautiful bags, in all shapes and forms, and it certainly didn't go away growing up! And although I have a pretty extensive collection (you can discover my handbag collection right here), I really wanted to treat myself to something new.
I've had my eye on the Valentino lock bags for years now. But somehow, the timing never felt right. I was THIS close to buying the baby blue version earlier this year but I didn't feel like spending that much money without really thinking about it. Finally, I decided to order this nude version last weekend as I received a coupon code to use on Luisa Via Roma. The coupon made me save quite a bit of money and I ended up paying it as much as I would have if I bought it preloved.
As much as I love this baby blue version, I finally decided to go for a more classic and neutral shade of nude. This little number goes with everything in my wardrobe and I'll be able to wear it all year long, no matter the season or the occasion.
This bag is pretty small but it fits all my daily essentials: a small card holder, a lipstick, my phone, keys & favorite gums. While I loved its structured style, I am curious (not to say a bit anxious) to see how it will age. But enough rambling about it, I'll leave you with the unboxing video!