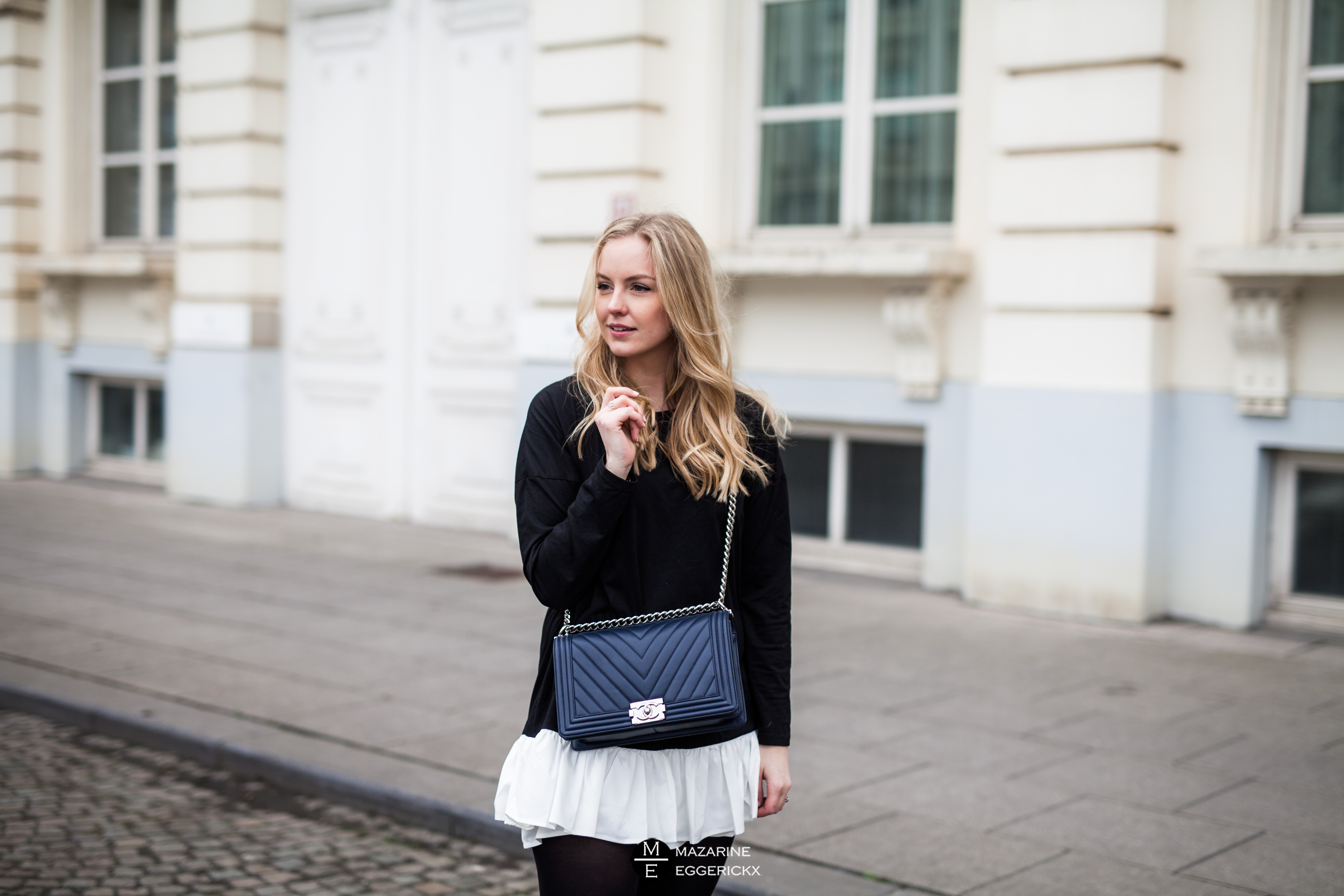 For the longest time, I've been dreaming about finding the perfect pair of thigh high boots. My best friend Aurore has a couple of pairs that are wonderful and she totally inspired me to get my own. After a few months, I finally found the perfect pair during my last trip to London. They come up just above the knee and they're made of the softest suede I've ever seen. That being said, they don't slip down the legs as they have some rubber hidden on the inside to keep them up!
The thing that I feared the most about thigh high boots is that I wouldn't be able to wear them in an elegant way. Surprisingly, I find that they look really chic with most of my outfits. While I sometimes wear them over my favorite black skinny jeans, I like them best worn with black opaque tights and my favorite dresses. I love how they add a stylish element to the outfit but also keep me warm all day long!
In this outfit, I paired them with my new dress that I got last week. Can you actually believe that it costs less than 20$?! I love the faux layering effect and I have to confess that the fabric is the softest as well! I also decided to pair it with my blue chevron Chanel bag that I got for my birthday last month. While I am still a bit nervous when I take it out, I must admit that it goes with anything in my wardrobe!