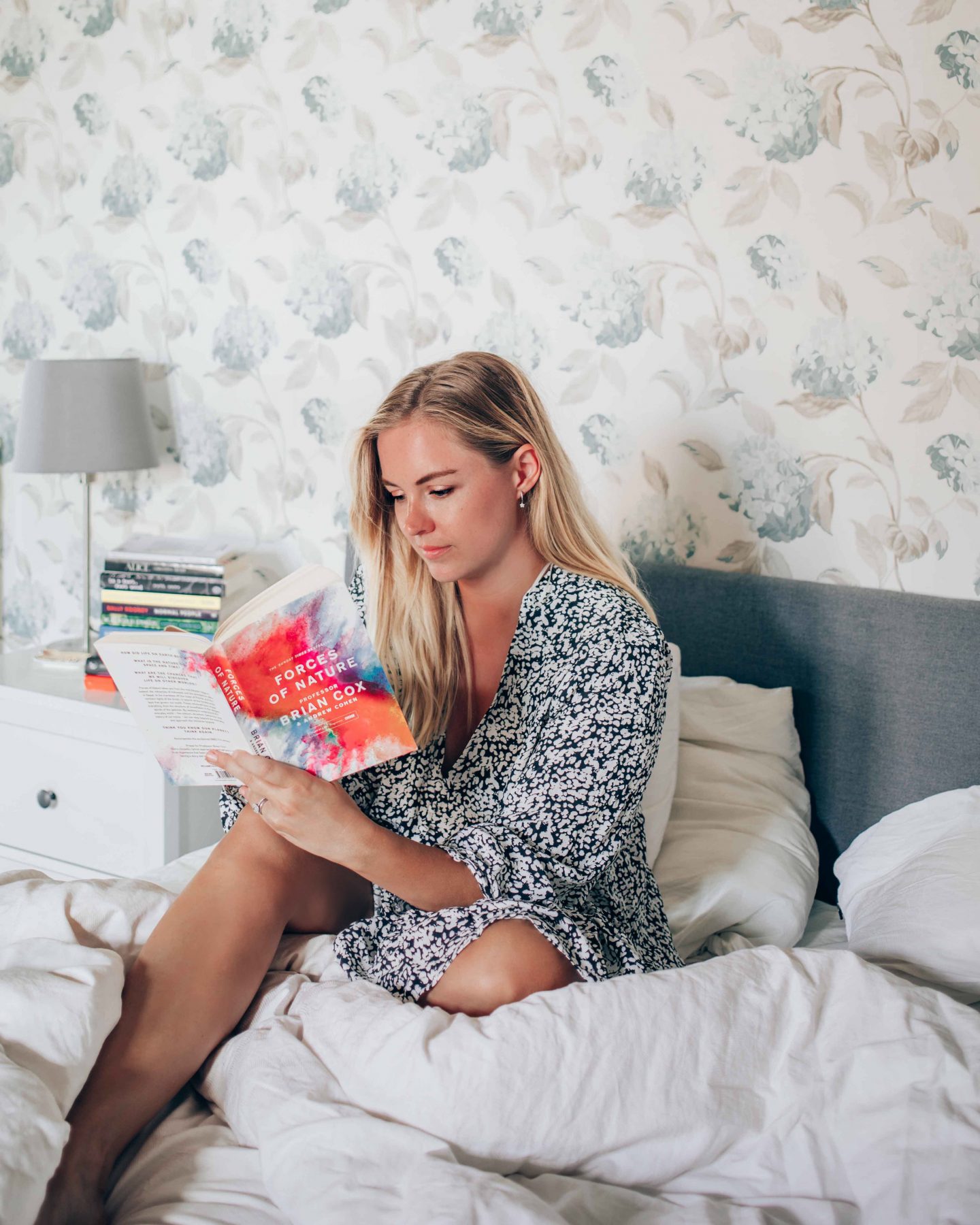 I always do most of my reading during summer but I wasn't expecting to do that much reading last month! Between warm summer nights and my very first read-a-thon, I read a grand total of 12 books! 12! I don't think I've ever read this much in just 31 days!
So here's the roundup!
We all begin as strangers – Harriet Cummings
⭐️⭐️
I picked this book up last year in London and I totally forgot about it. What drew me to it, was half the cover, half the little sticker that said 'for fans of Liane Moriarty'. Well, let me tell you, it has nothing to do with Liane Moriarty. Sure, the story happens amongst a neighborhood, but to me, the comparison stops there. I found this thriller to be extremely slow, with predictable twists and nothing exciting at all.
L'arabe du futur – Riad Sattouf
⭐️⭐️⭐️
Reading Persepolis for the second time last year made me realize that I actually enjoyed graphic novels & comics a lot more than I thought. Ever since then, I've read a couple but The Arab of the Future was high on my list. It was a very interesting read but I found that the story dragged on a bit… The other thing that really drives me mad is that the story is divided into 4 books, with each of them costing a whooping 20€. Yup, 80€ to read all four. No, thank you. Luckily I found mine for 4€ at a charity sale but unless I can find the others that way, I'll pass on the rest of the story.
⭐️⭐️⭐️⭐️⭐️
This book was everything I hoped and more. This is the story of a junior doctor in the NHS, the National Health Service in the UK, which is notoriously known for being under budget and in desperate need of more fundings as well as more workforce. This was tragically funny, with moments that seriously made me laugh out loud a few times and others that nearly made me tear up. It's a fantastic read that I would highly recommend to anyone!
Forces of nature – Brian Cox
⭐️⭐️⭐️
Well, let's talk about this one. I started reading this book back in 2017. Yup. I read about 10% then completely forgot about it until I made a point of finishing the books that I started but never finished. While I loved the premise of this book, I honestly didn't understand half of it. I am a science & math noob and I honestly thought that this book was an easy introduction to science and physics, but I wouldn't describe it this way. While some parts were very interesting, I often got lost in the equations and skipped a few complex explanations.
Dressed in dreams – Tanisha Ford
⭐️⭐️⭐️⭐️
This book was a great way to discover more about the Afro American culture of the past 40 years. I loved the way the author introduced a lot of hard topics such as violence and gangs through style & beauty and I found it very interesting.
The metamorposis – Kafka
⭐️⭐️⭐️⭐️⭐️
This classic is one for a reason! I never read it until last month and I am truly baffled that I didn't pick it up sooner. This was the first book that I read during the Reading Rush and I am glad I did. While it's a short read at around 110 pages, it was so good! I would totally recommend it if you haven't picked it up yet!
Science tales – Darryl Cunningham
⭐️⭐️⭐️⭐️⭐️
You might think that I would be put off science books for a while but it wasn't the case at all! While I picked this comic up in Brighton nearly a year ago, it wasn't until last month that I felt ready to dive into it. It's simple, I read it within an hour. This book talks about the fiercely debated issue in our current society, from the moon landing to the evolution and climate change, it explores a bit of everything and debunks a few myths along the way. I really loved it and I have already added other Darryl Cunningham's books to my wishlist!
In a dark dark wood – Ruth Ware
⭐️⭐️⭐️⭐️⭐️
I read my first Ruth Ware novel in June and I loved it so it seems obvious to me to pick another one to read this summer! This thriller was a real page-turner. Now, in all honesty, if you read a lot of thrillers & mysteries, you'll see a few twists coming from a mile away but still, it was so well written and paced that I loved it.
Alice – Christina Henry
⭐️⭐️⭐️
I love Alice in Wonderland, so when I came across this dark retelling of the classic, I immediately added it to my reading pile. I didn't really know what I was expecting but it wasn't really this. This story revolves around Alice and her past with the rabbit. She spent the last decade in a psychiatric hospital until one day, she manages to escape. A stream our dark (very dark) adventures follow, each centered around a character of the classic story. This book only confirmed something that I suspected all along… I am not one for magic/fantasy stories.
The adventures of Sherlock Holmes – Arthur Conan Doyle
⭐️⭐️⭐️⭐️⭐️
Renaud got me three illustrated classics from Rockport last Christmas and I couldn't wait to read them. The first one I picked up ended up being Sherlock Holmes and I truly enjoyed it. While I would have never thought about reading the classic novel, this illustrated version really motivated me to dive into this British classic and I am glad I did!
⭐️⭐️⭐️⭐️⭐️
I just loved this. I decided to listen to the audiobook and I really enjoyed it. This book is written as a list of fifteen suggestions to educate a girl and each and every one of them resonated with me. Feminism tends to get a bad rap lately, but this is everything that I stand for. Educating girls to help them fight for what is fair while avoiding the man-hate that is too often associated with feminism. A fantastic read for anyone!