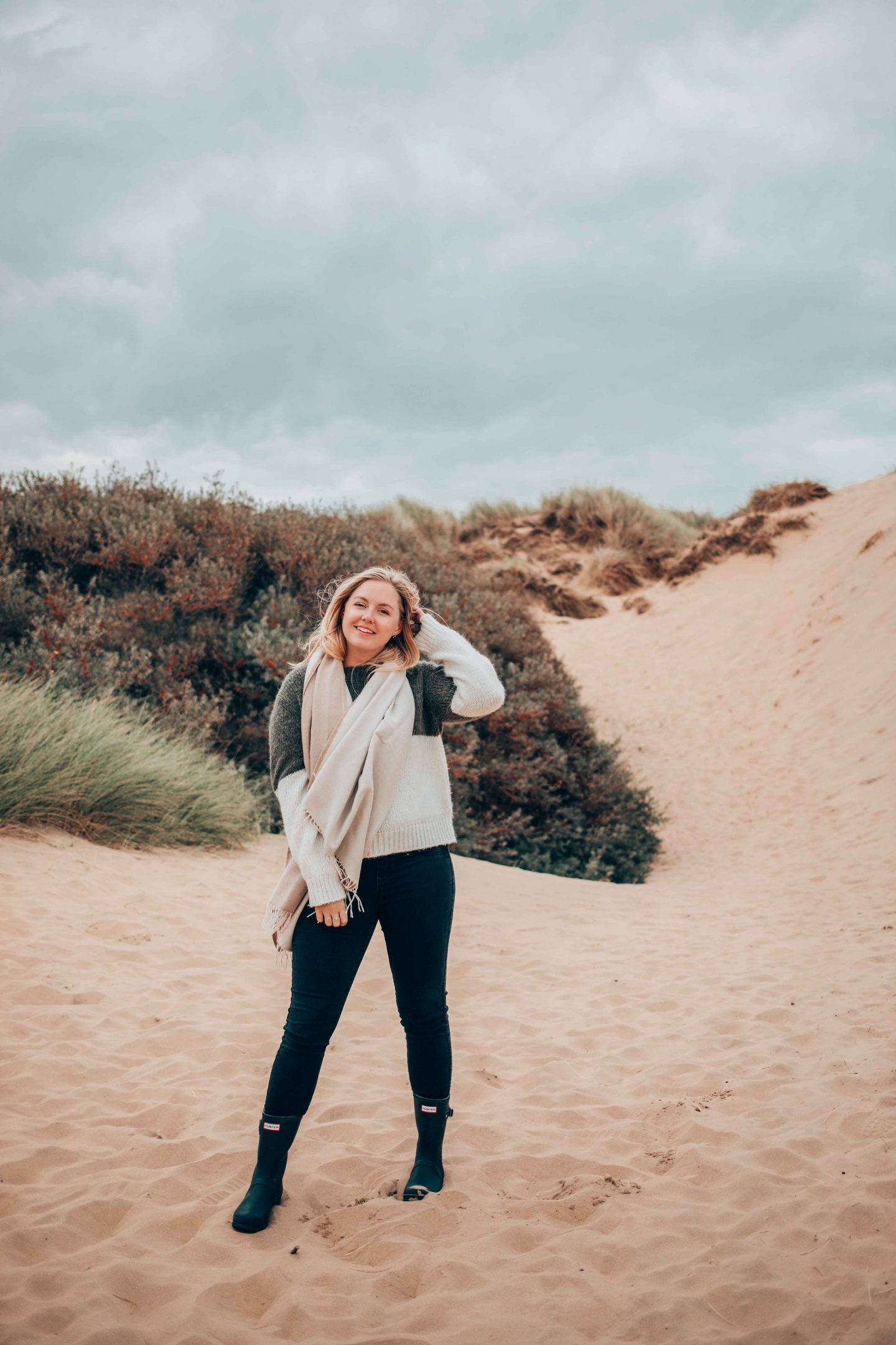 If you're looking for a nice and cozy place to stay in East Sussex, look no further. The Gallivant located near Rye is the perfect retreat to spend a few days relaxing, exploring local vineyards, or spending time at the beach in Camber Sands.
---
If you've been following along on Instagram, you'll know that I recently got back from a road trip across the UK with my mum, where we stayed at The Gallivant, near Rye, at the end of our trip. Somehow, these road trips have become a bit of a yearly ritual for me, as I did one last year with my husband and a few with my mum over the last few years. And in all honesty, I am loving it! The UK is one of my favorite countries, and I love to be able to visit it on my own terms, in my own car. I know that the railway is a great way to get around the country as I've used it countless times during my year in boarding school, but I truly enjoy visiting with my car as I am able to go to places that are hard to reach otherwise. Plus, I usually discover a few hidden gems along the way, and I am able to bring back a lot of goodies home (well, mainly Marmite & dairy milk buttons).
But anyway, this time around, we decided to book a few nights at The Gallivant, a gorgeous hotel located in Camber Sands, which is just a few miles away from Rye. You might remember that I visited Rye for the first time last year and I really wanted to come back but this time, I knew for certain that I wanted to stay at The Gallivant (it was fully booked last time). So, we booked ourselves two nights there, at the very end of our trip and wow, I never thought that I would enjoy it this much. I loved it so much that I am already planning to go back with Renaud as soon as possible!
I am a pretty stressed-out person, and I tend to get anxious about anything and everything. But somehow, I left The Gallivant on a little zen cloud. The tension in my shoulders was nearly gone, and I felt like my focus was sharper and my energy levels back on a high note! So, let me tell you a bit more about this fantastic place…
Our room at The Gallivant in Rye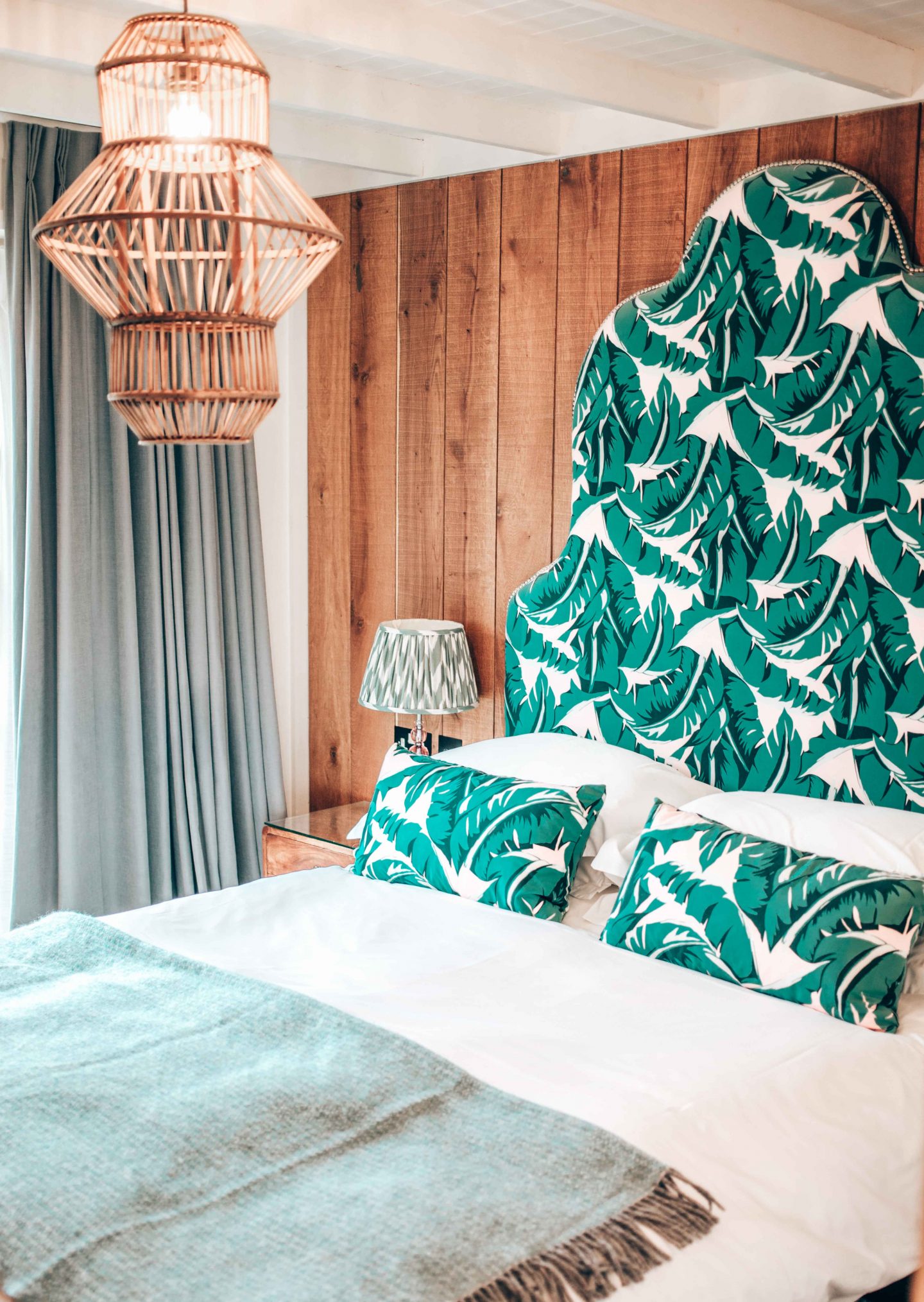 So the room we booked at The Gallivant was one of the 'new garden' rooms, located at the back of the building. These rooms are the newest ones, and they truly give you a sense of being in someone's home at the seaside. The room isn't massive and a bit of closet space would have been nice to tuck away the suitcases (there are only a few hooks in the entryway), but it felt very cozy and snug. The decor is colorful yet relaxing at the same time, and I love the high shelf above the TV that was filled with books and knick-knacks. The white beamed ceilings really add to the coastal vibes, while the rugs are made from recycled ocean plastic. The bathroom was surprisingly spacious, with a very big shower and all-natural, organic bathroom products, in full size.  A real effort has been made to avoid single-use plastic all around the hotel, including in the bedrooms and bathrooms, which is something that I would like to see in more places.
We also had the continental breakfast included in our rate, and we were both amazed by it. While visiting England, we usually like to get hot food in the morning, but this small, healthy breakfast buffet was so good that we didn't feel the need to order anything else. Breakfast is served in the restaurant and consists of sourdough bread, local cheeses, butter & jams, homemade banana bread as well as fresh yogurts, fruits, granola and ham. They also have a 'recovery station' with all the ingredients to make a Bloody Mary, as well as fresh juices and different milks (including soy & almond).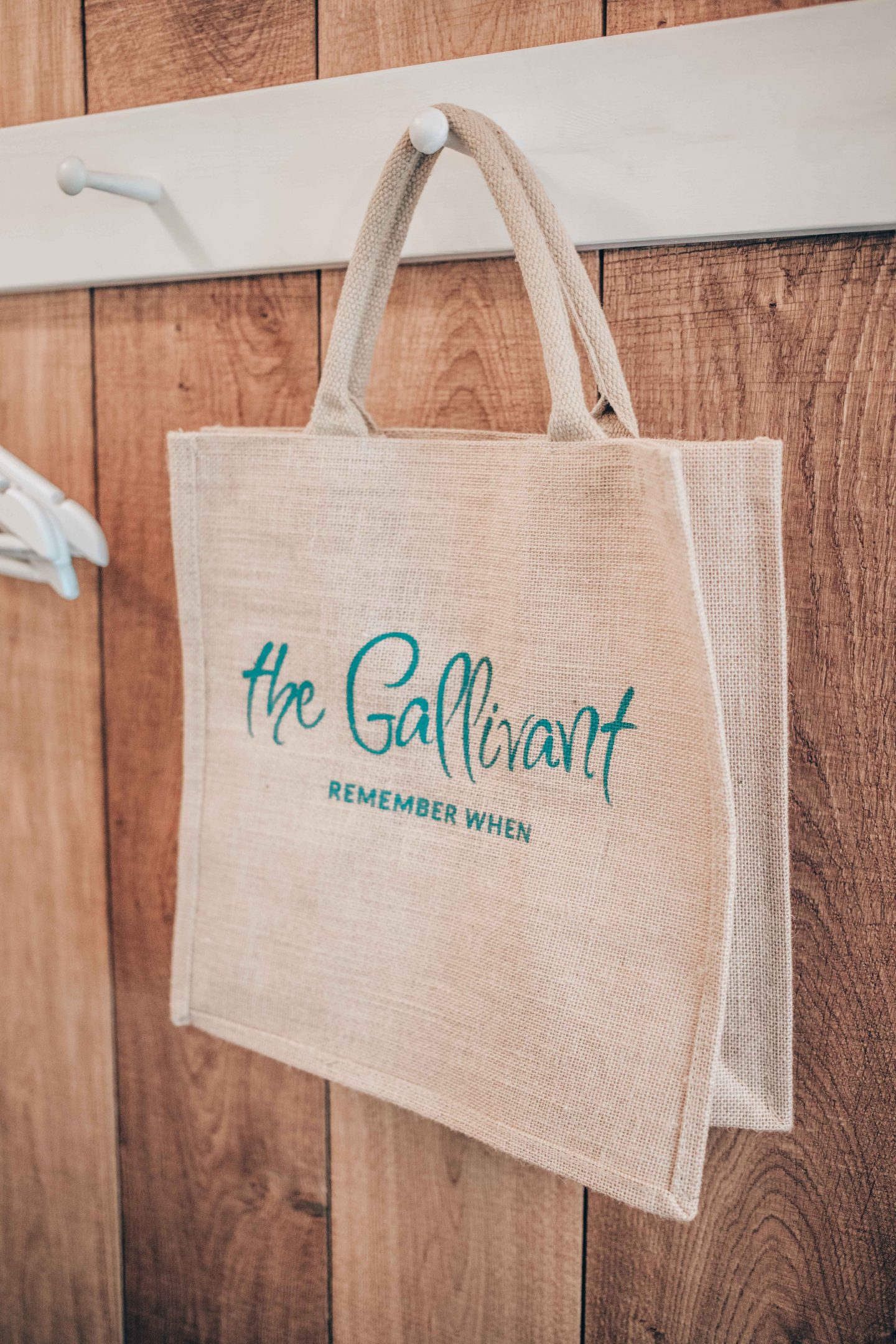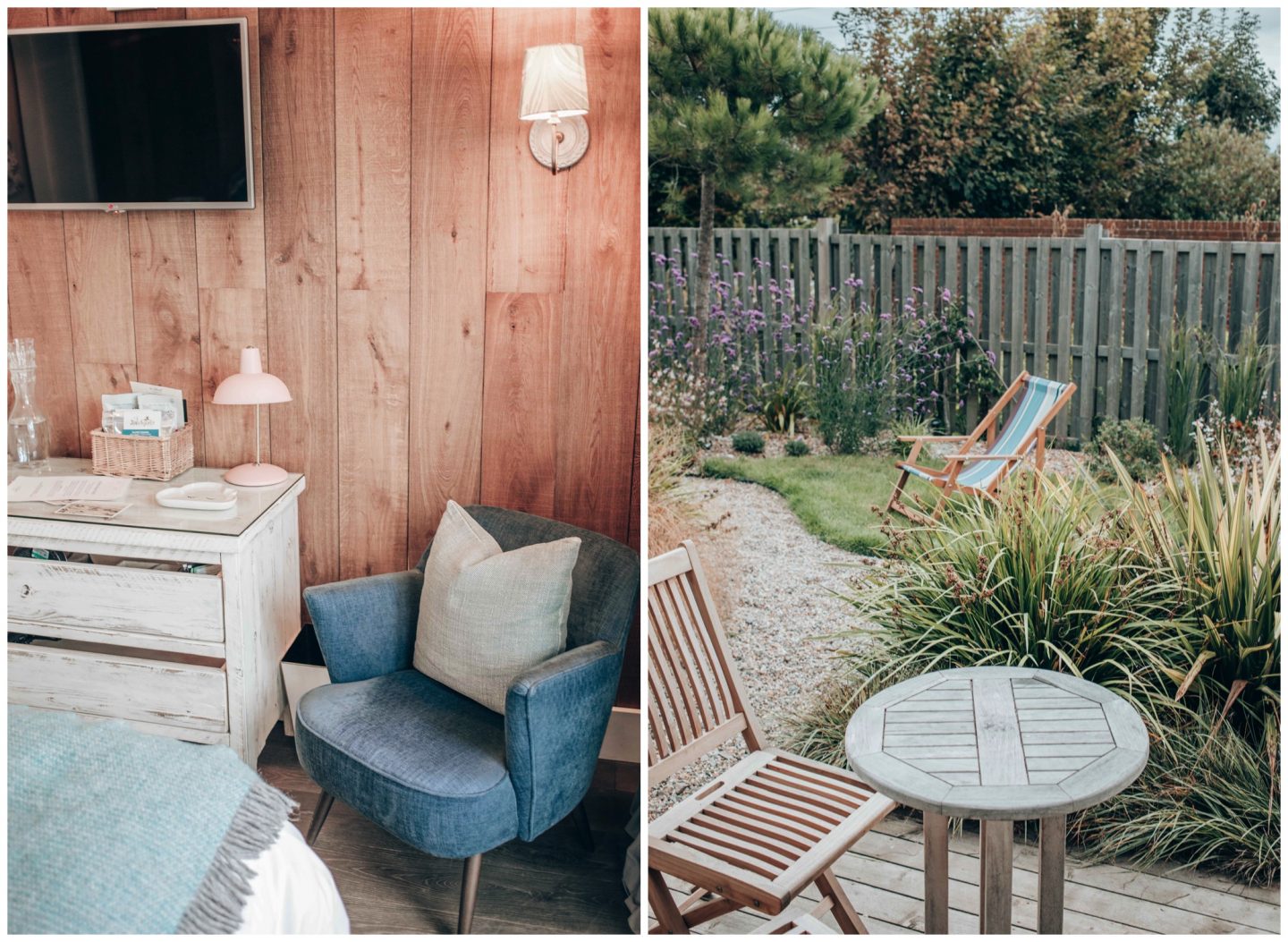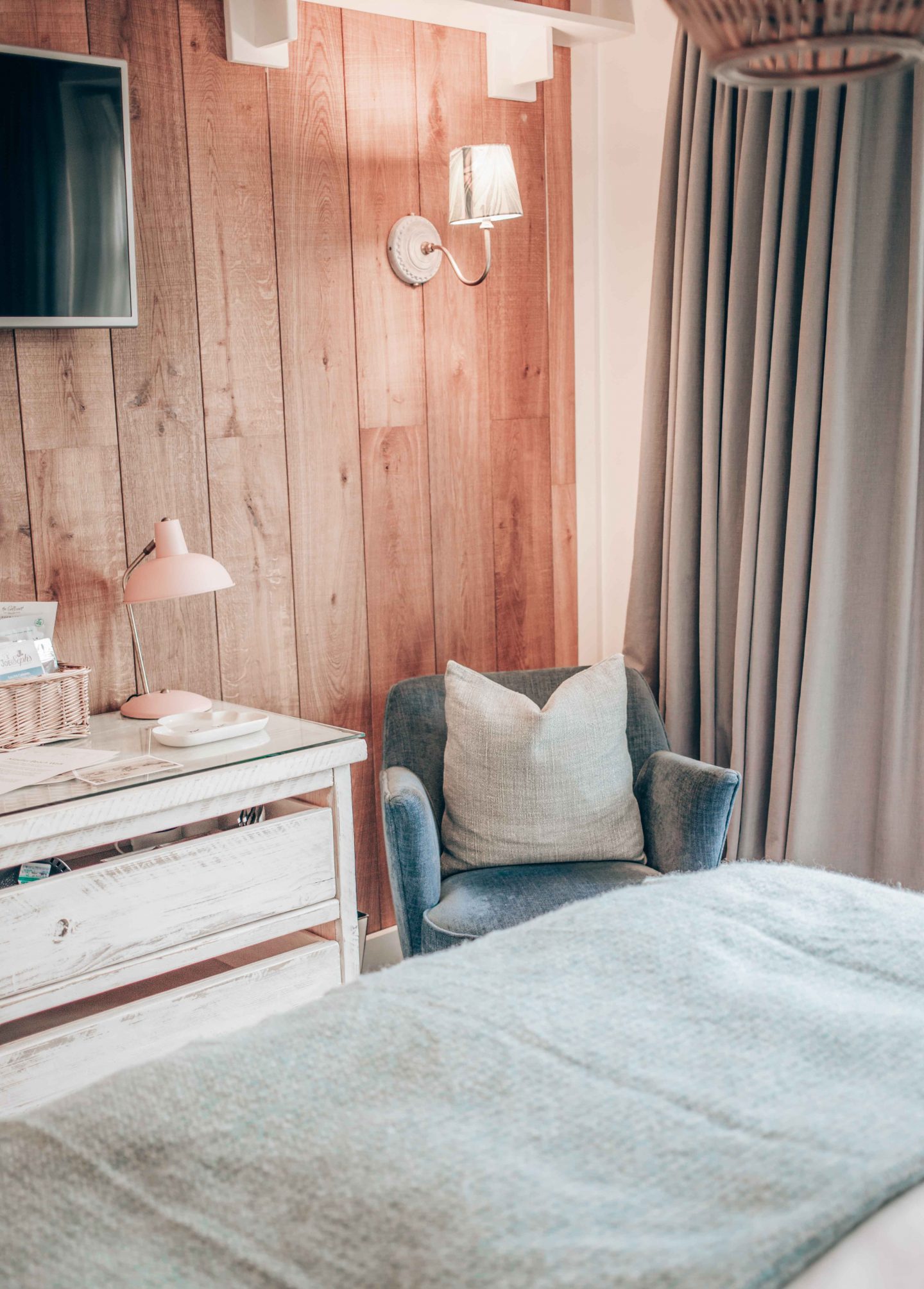 The bar & restaurant at The Gallivant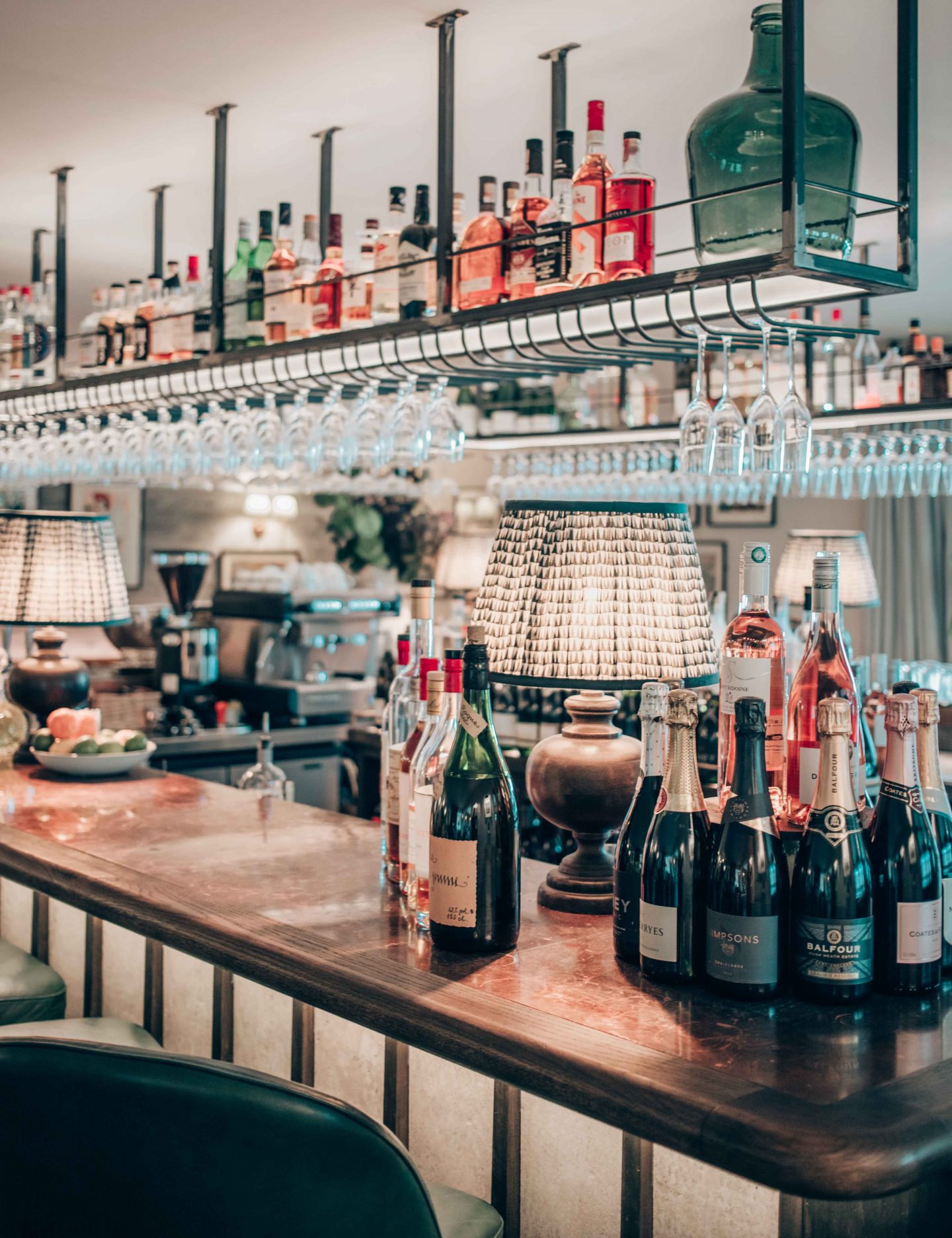 While I don't usually eat at the hotels that I am staying at (an old preconception that my dad had when I was a kid), I knew that I definitely wanted to try out their restaurant. The hotel is smaller than I imagined, but not in a bad way at all. Therefore, the lobby, lounge, bar & restaurant spaces blend a bit together, but that only adds to the cozy atmosphere all around. We ate dinner twice at their restaurant, and we absolutely loved it. The wine list features a large portion of wines from England, especially from around the area. I tried a couple of local sparkling and white wines as well as a local gin (spoiler alert, the Pinot Noir gin from Chapel Down is just so delicious that I brought a bottle home) and I really enjoyed all of them. The menu in itself is a very good selection of Britain's finest, featuring freshly caught fish from Hastings or local cheeses from just a few miles away. There are only a handful of vegetarian dishes so beware of that, but otherwise, the food is just fantastic! We ate a bit of everything and both my mum and I really enjoyed it.
The bar has an amazing selection of spirits, from local gin to Japanese whiskey. We would usually order drinks before dinner and tuck away in one of their comfy chairs or take a nightcap and play board games by the fire. It was absolutely dreamy and such a nice way to relax and put our phones away for a few hours.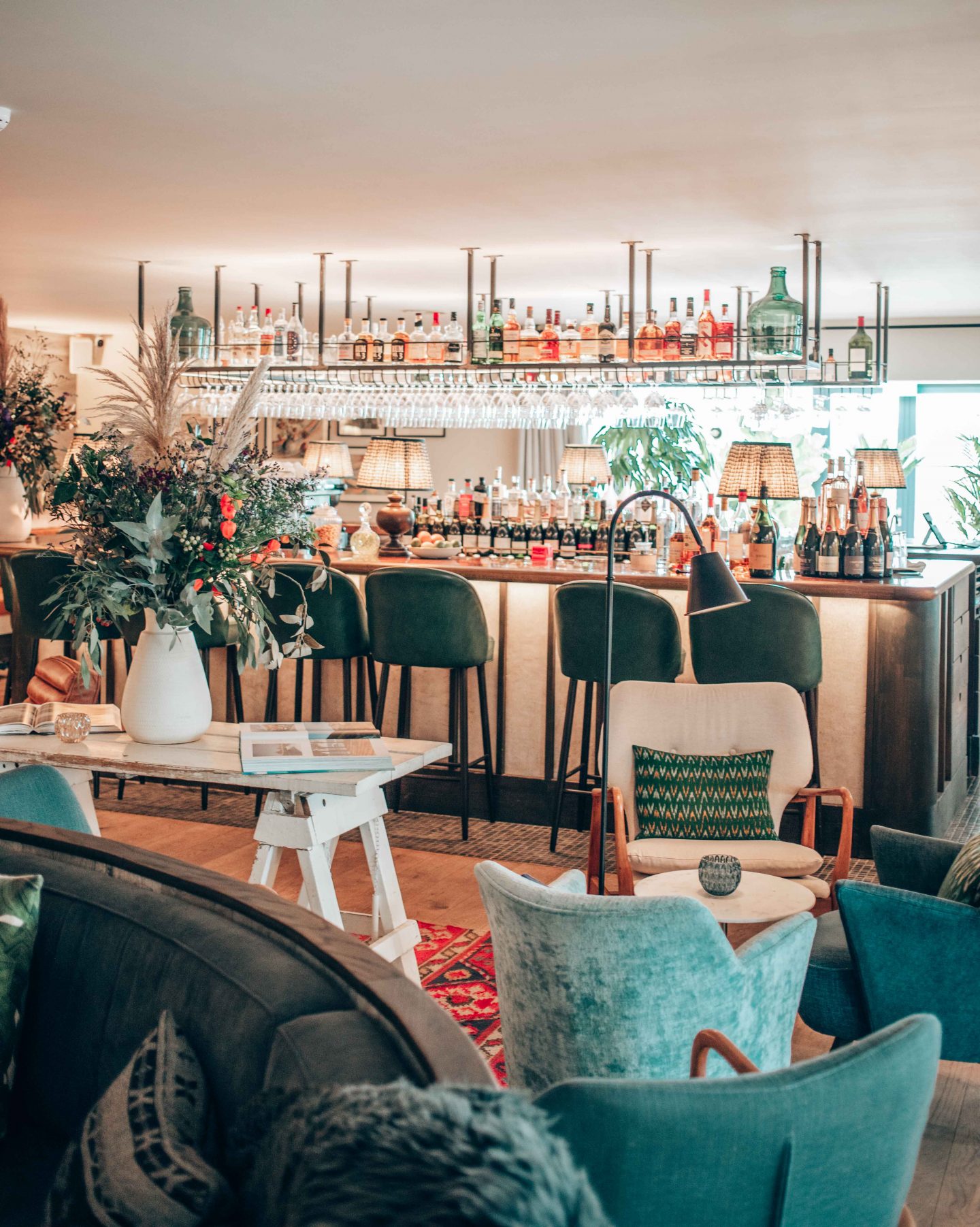 The lobby & lounge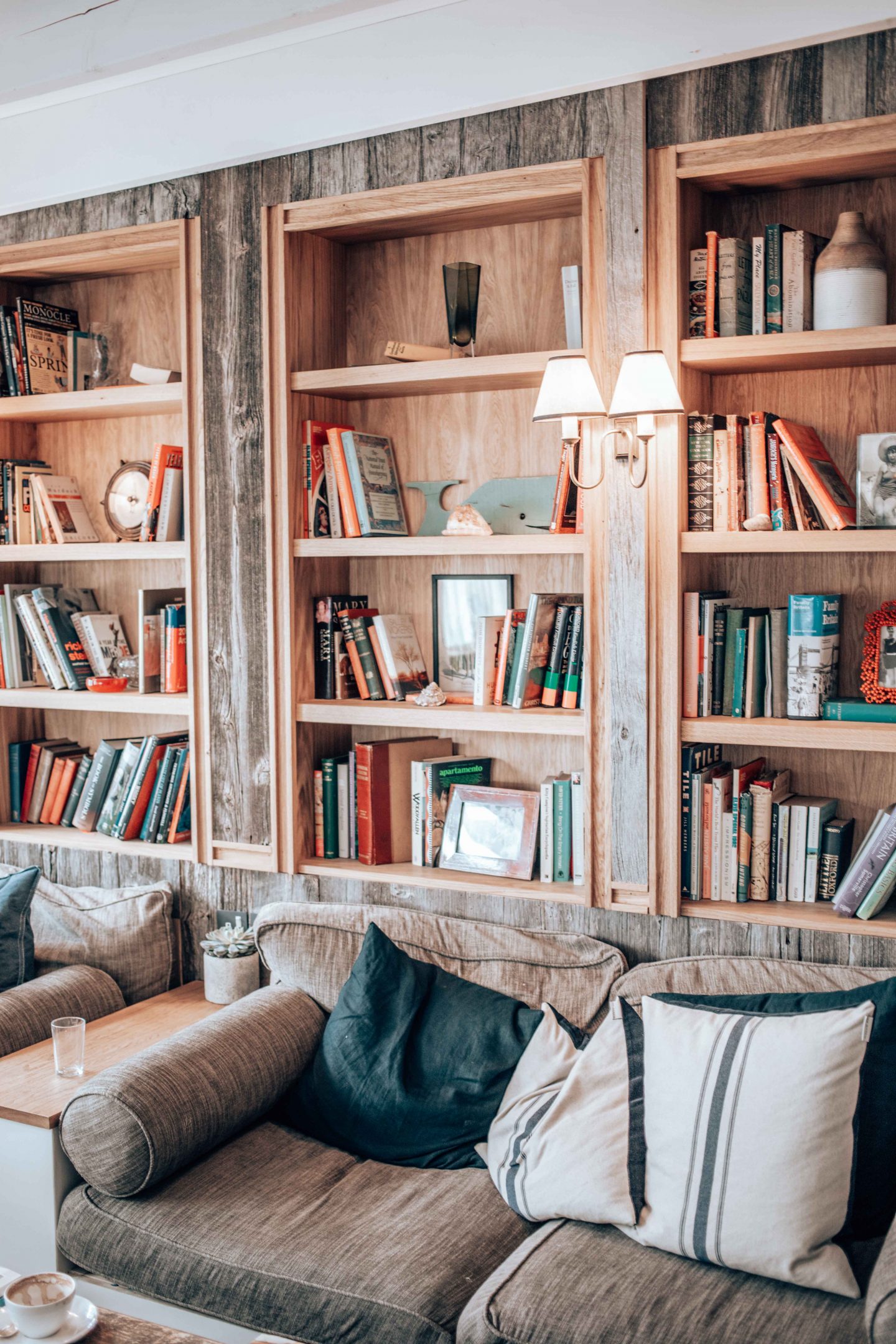 The lobby and lounge area, which blends in with the bar, feels like someone's home. The little front room is packed with board games & books and truly encourages us to get comfy with a cup of tea and a good book in one of their sofas. If you're staying at The Gallivant, there's also a complimentary tea time with tea, coffee, and cake, perfect after a day at the beach or in the vineyards. There's also a big fireplace with a few seats on either side, and we would often have a drink there before heading to bed.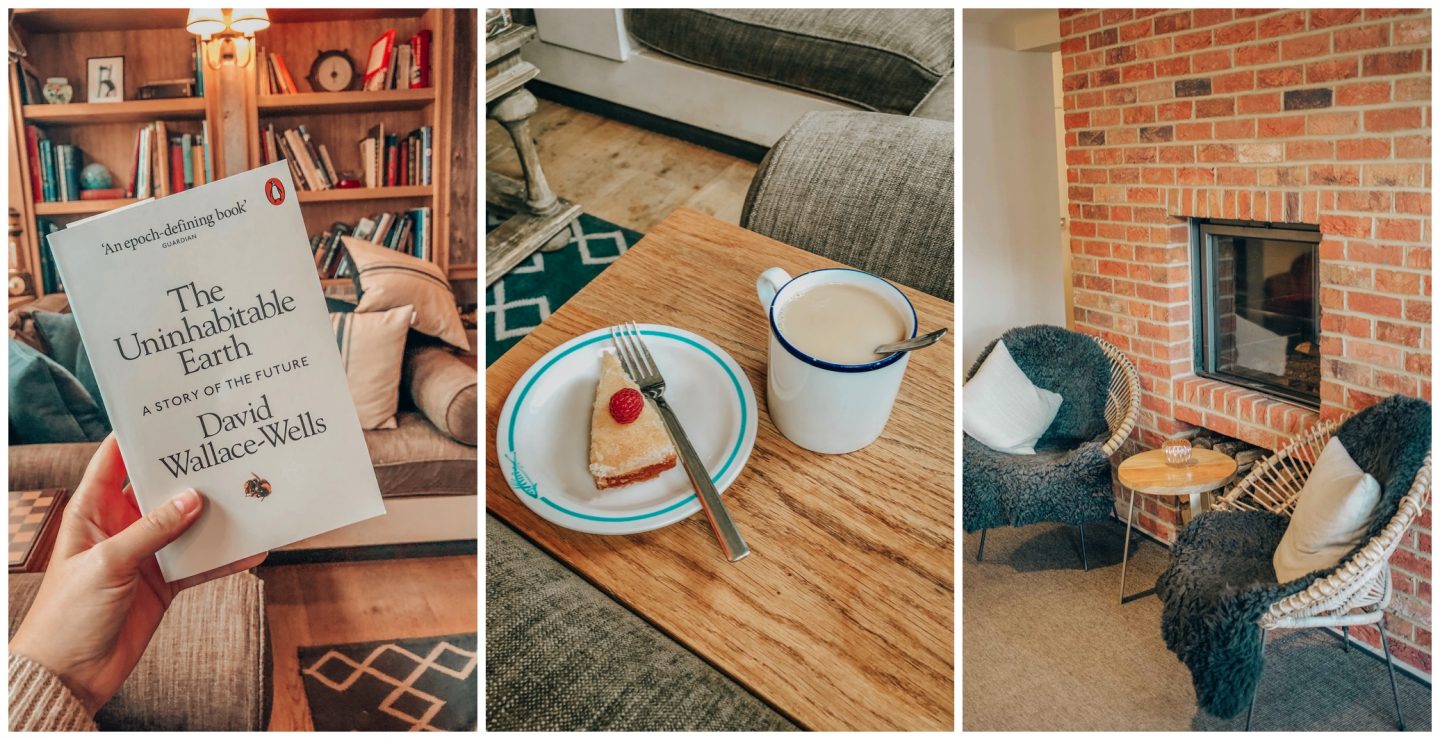 The Spa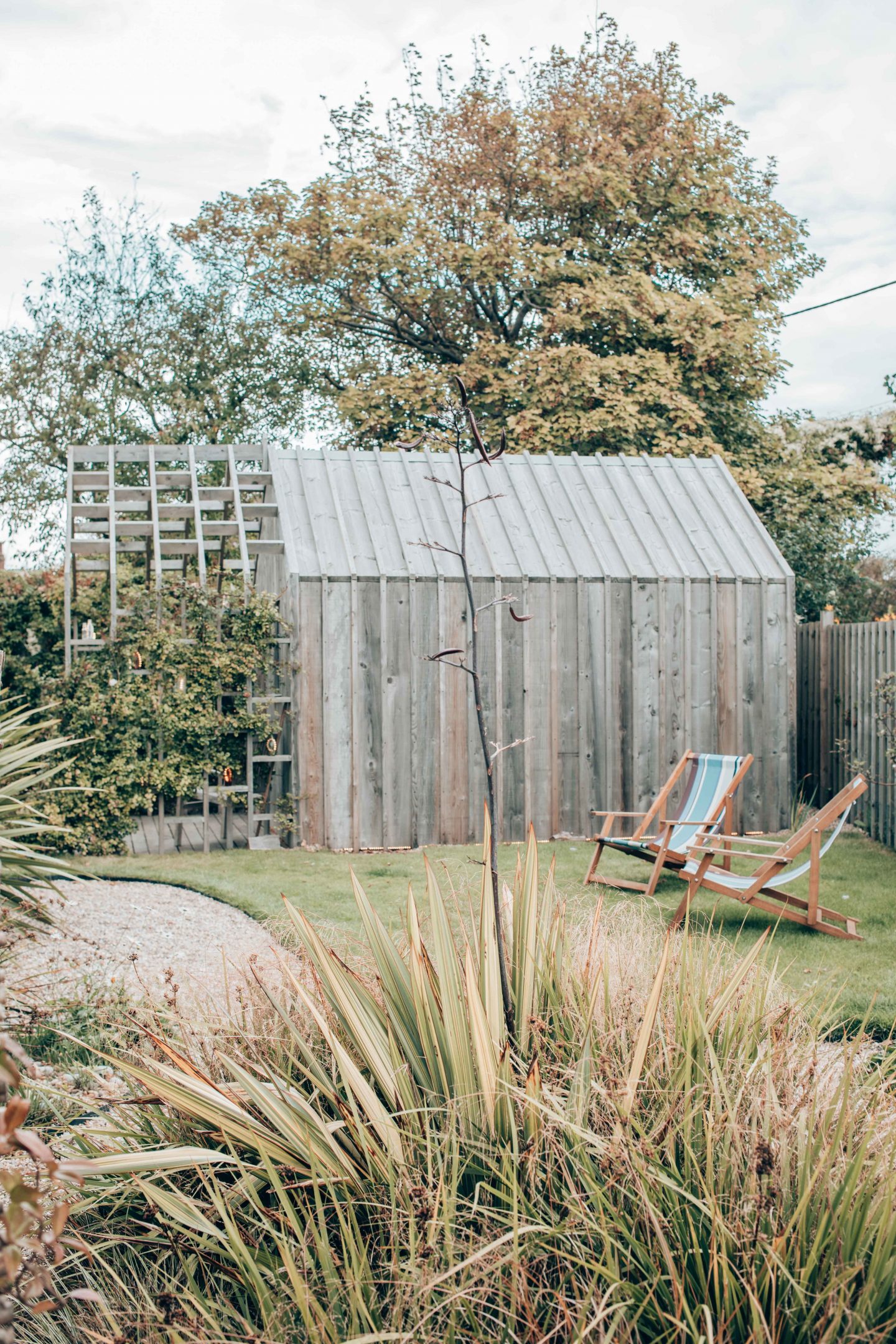 I hadn't really looked at the spa until a few days before our arrival, when I realized how much tension I had in my neck and shoulders. I finally decided to book myself an Indian head massage last minute, and it was by far the best idea! I did yoga on the beach that morning (more on that later) and I was feeling a bit sore, so this massage felt heavenly. Their mini spa is located in the Beach Hut, a little wooden shed in their coastal garden. My massage lasted a good 30 minutes and I left feeling relaxed and recharged.
What to do around the hotel & Rye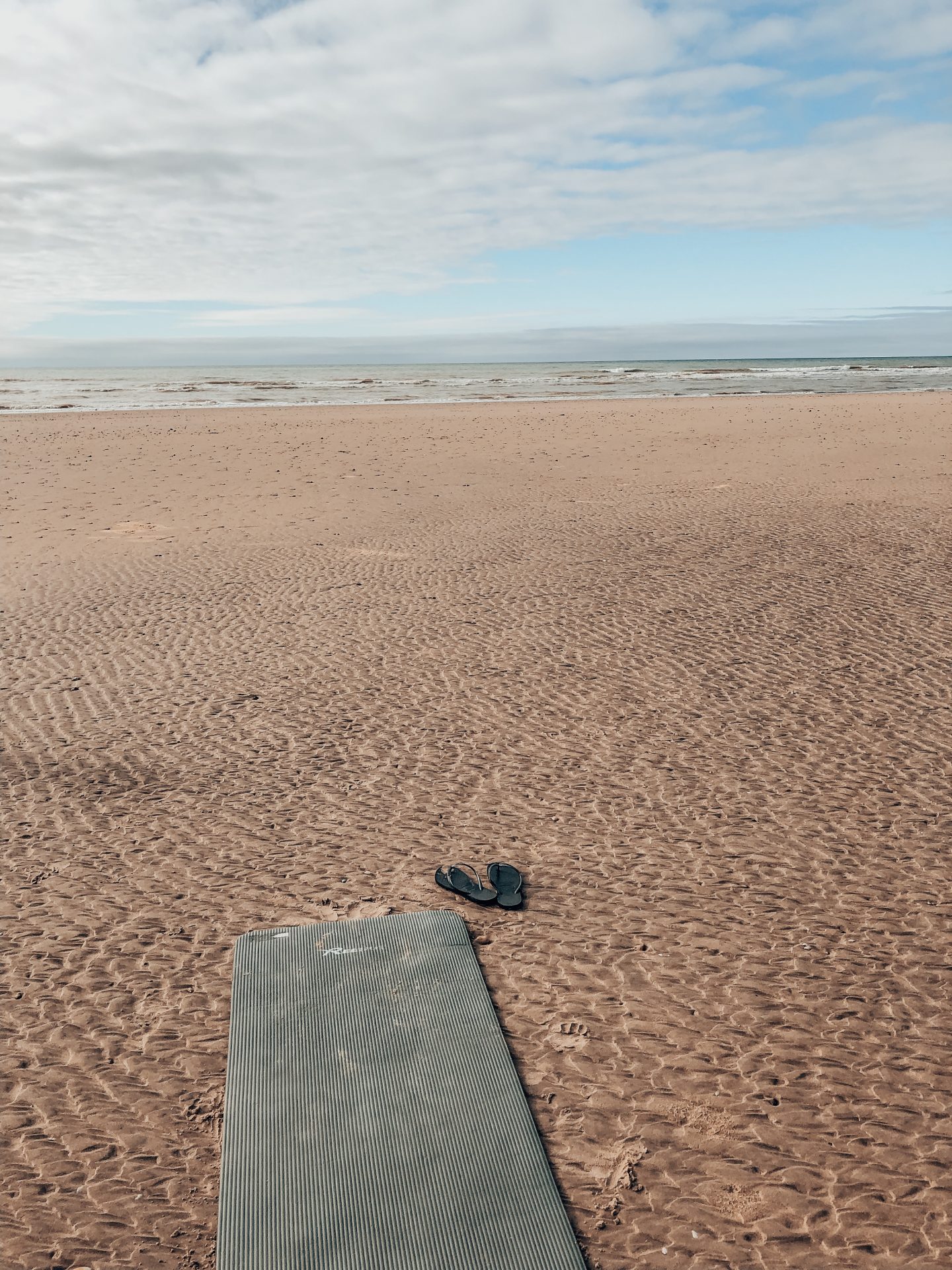 The thing that I enjoyed the most was doing yoga on the beach. The Gallivant offers free yoga classes on the beach every morning, and that truly made me realize how much I missed it. I always pack a full-on workout outfit on each trip, but this time, I decided not to since none of our hotels had a gym… Can you believe this? So I did my best to gather a yoga outfit from my suitcase (fleece-lined leggings, a random hoodie, and flip-flops) and headed off to yoga at 8 AM. I had never done yoga on the beach before, and it truly felt magical. Being there so early meant that there was only a handful of people walking their dogs. It was a bit rainy and windy the first day, which left me with so much sand in my hair that I found sand for days, even after washing my hair, but the second morning was just glorious. It helped me to ease back into working out and motivated me to get back to my (almost) daily practice at home. It was also the perfect way to start the day and have a chat with other people staying at the hotel as well.
The little town of Rye is located just a few miles up the road from The Gallivant, and there are a few cool things to do in town. Mermaid St is a great place to start your visit as it is definitely the cutest spot in town. The main road going across the town is The Mint and is packed with antique shops, a beautiful bookshop as well as cafés, and restaurants. For lunch or dinner, I highly suggest the Ship Inn, by far my favorite place in town! I visited last year and went back this time around and the food is just delicious each time!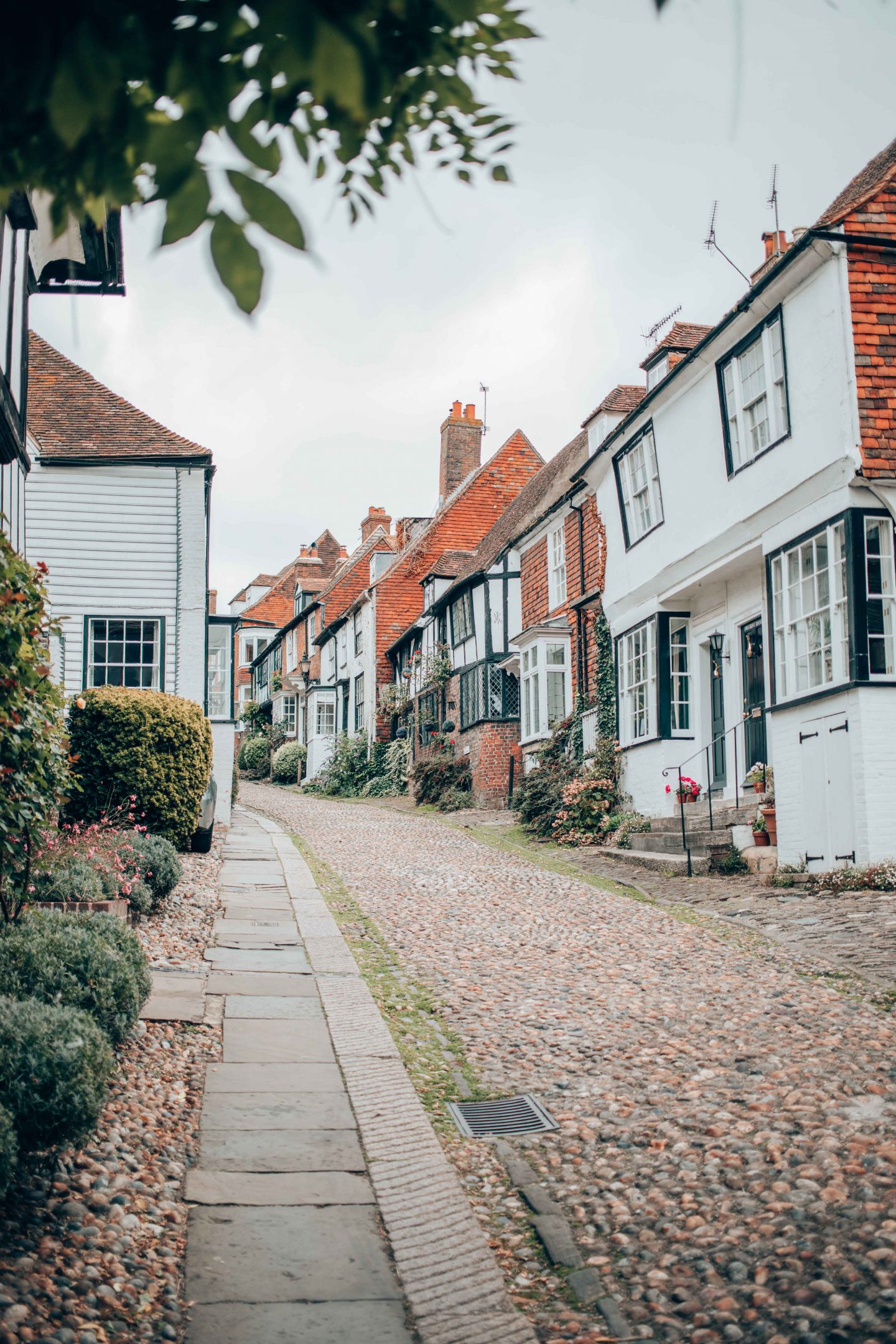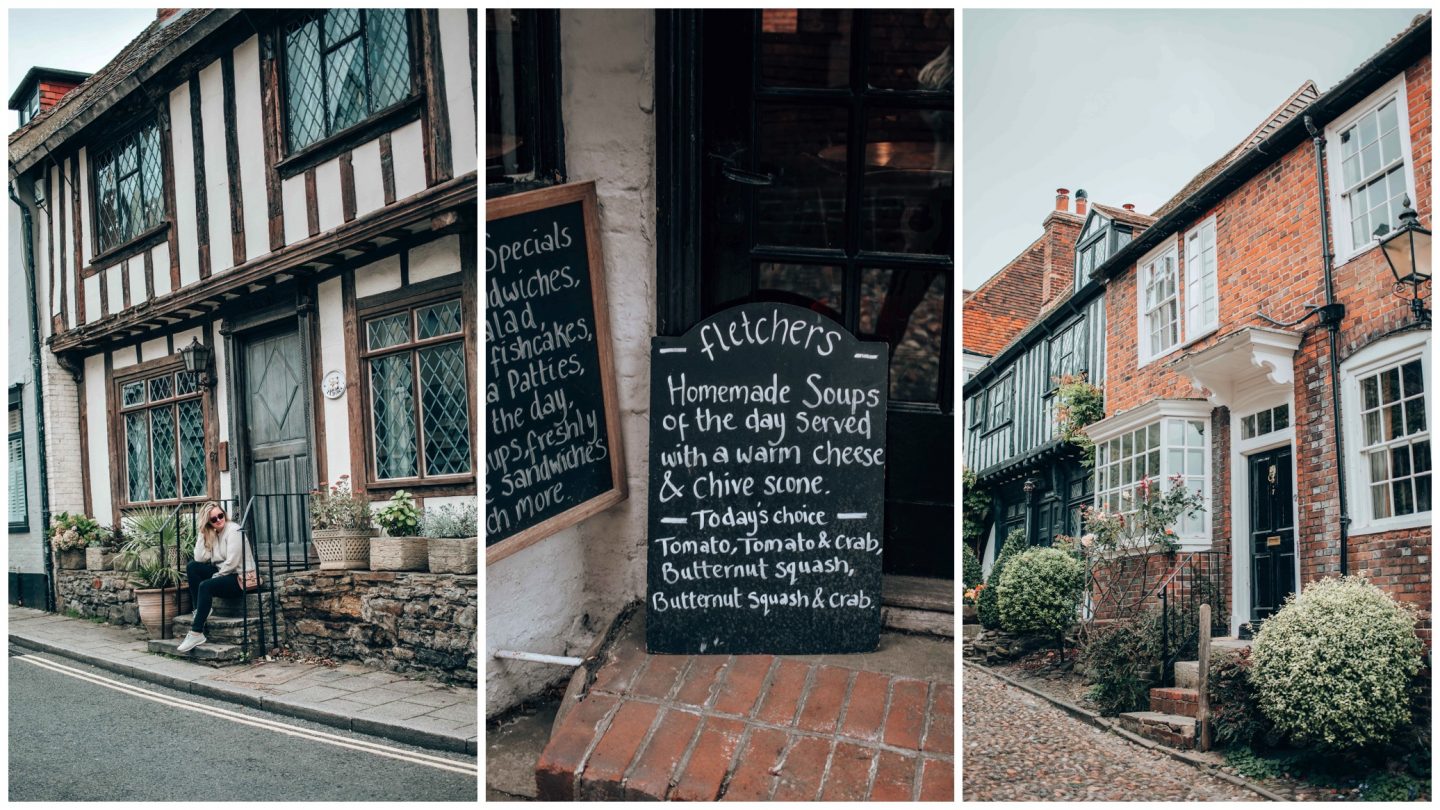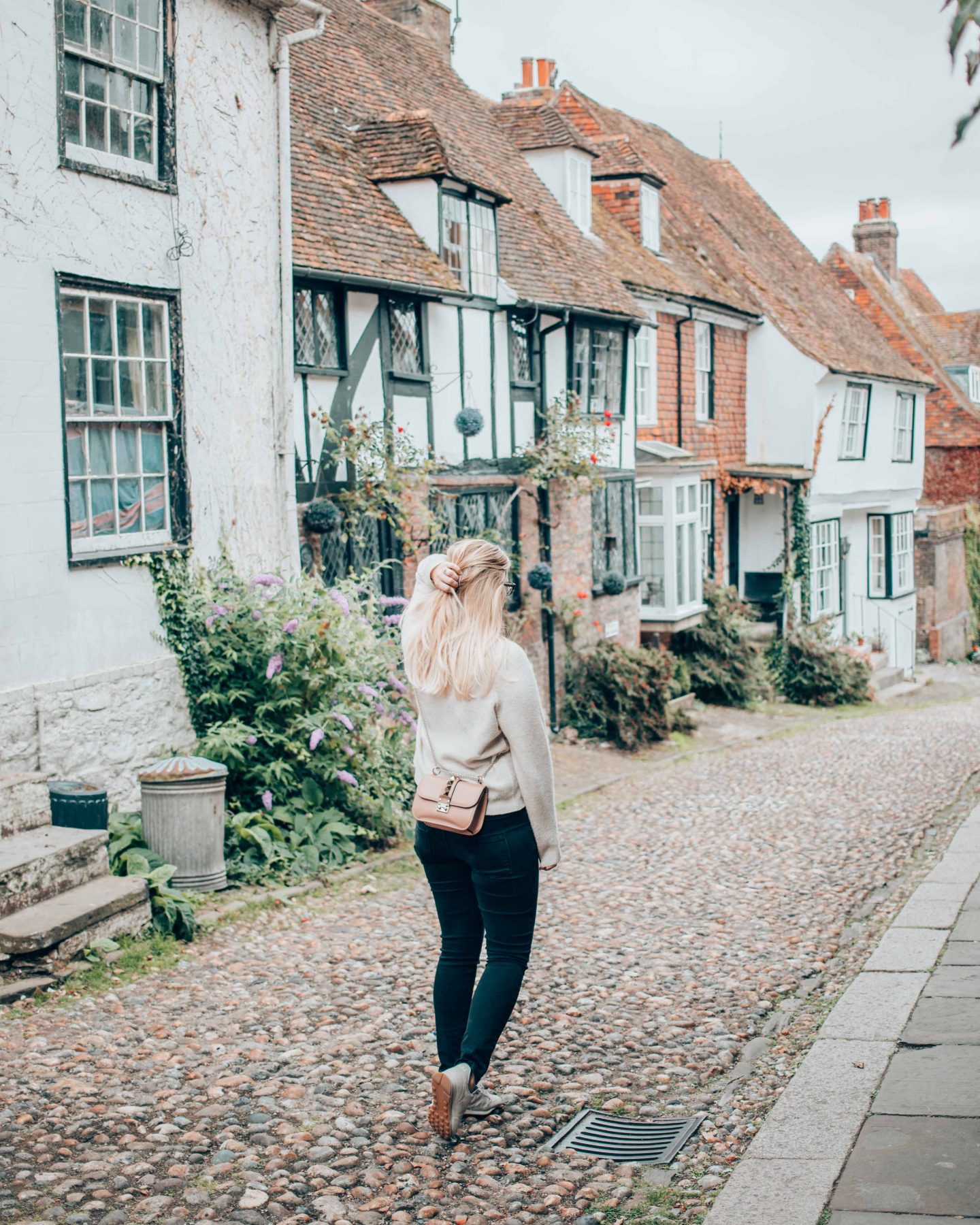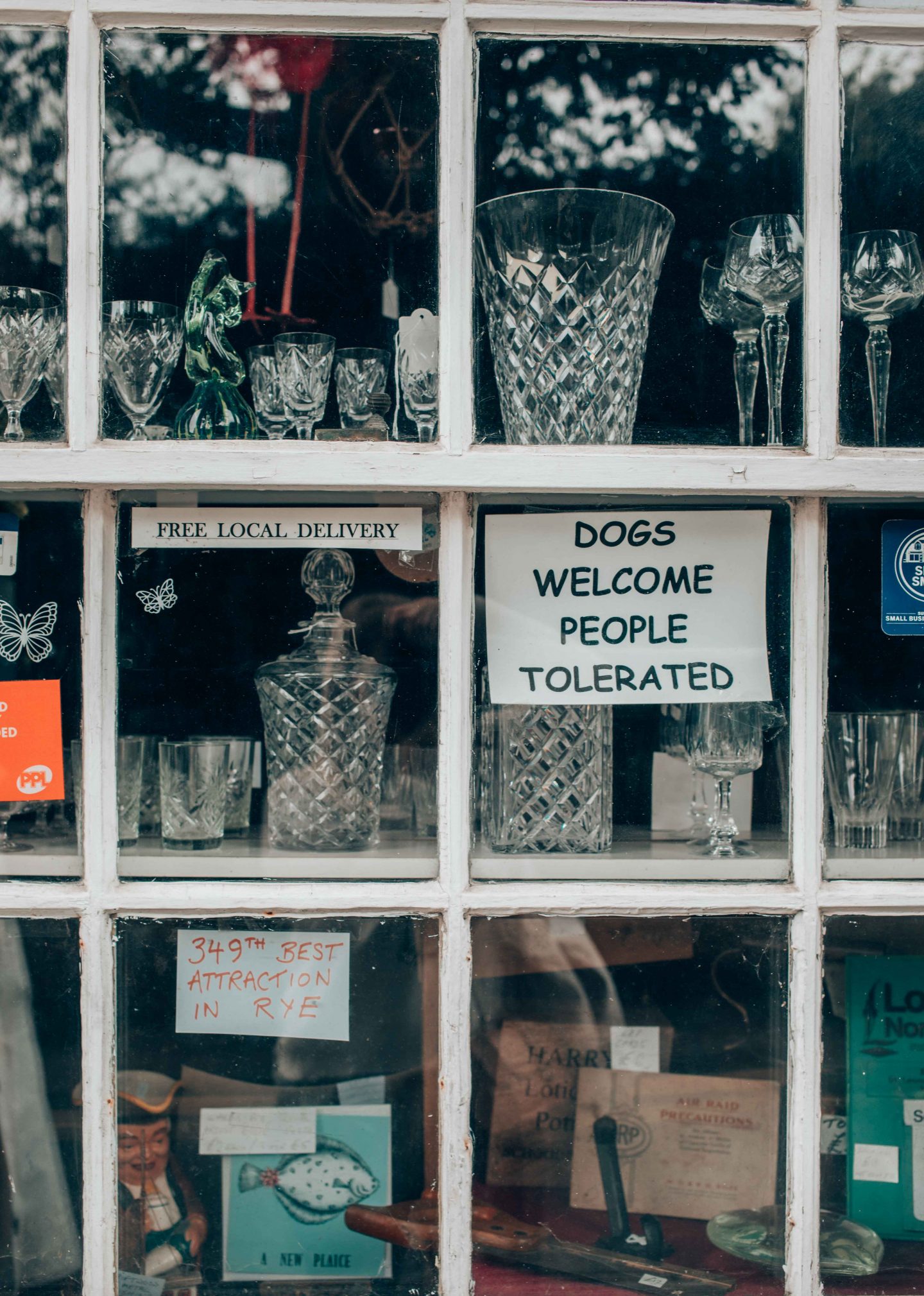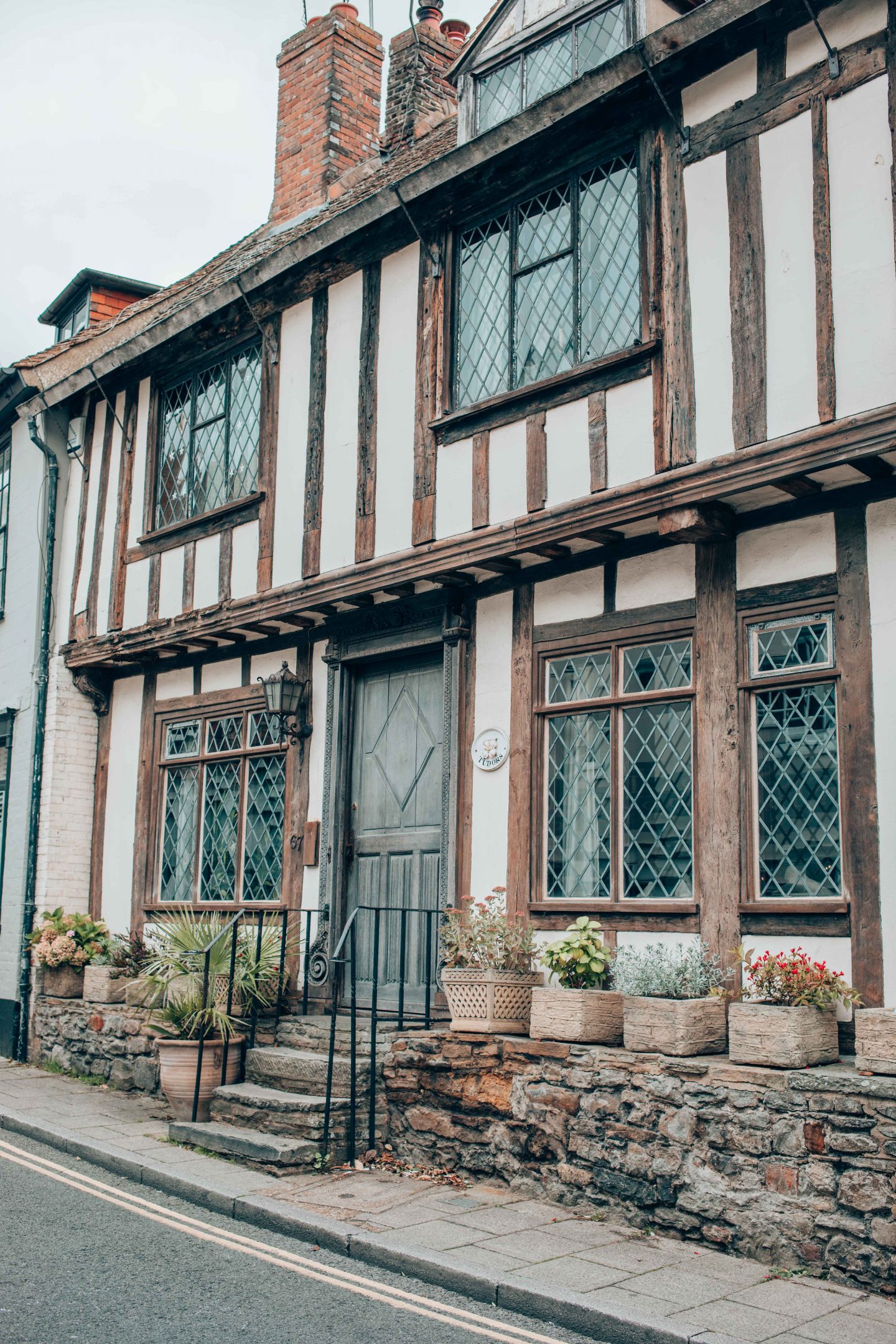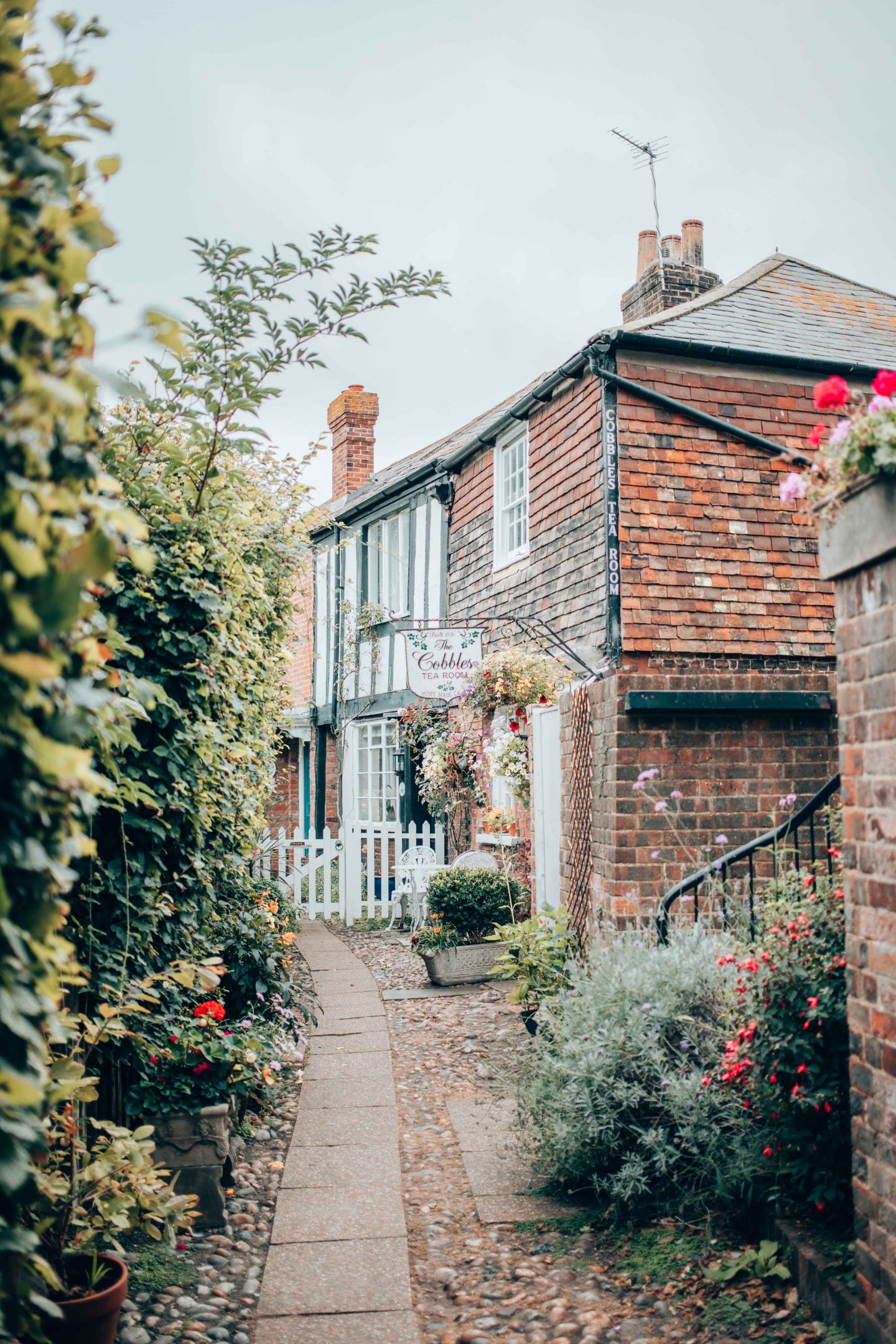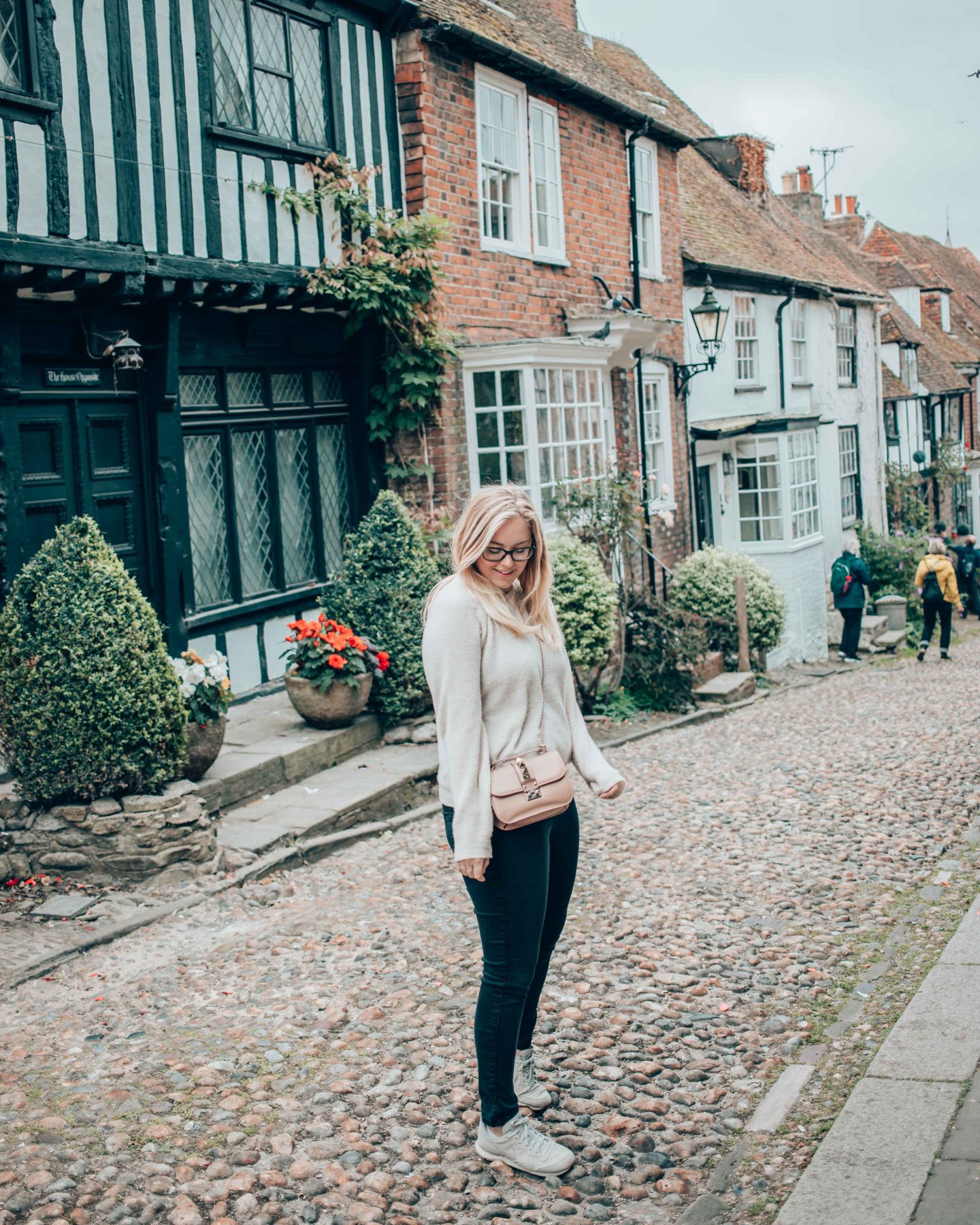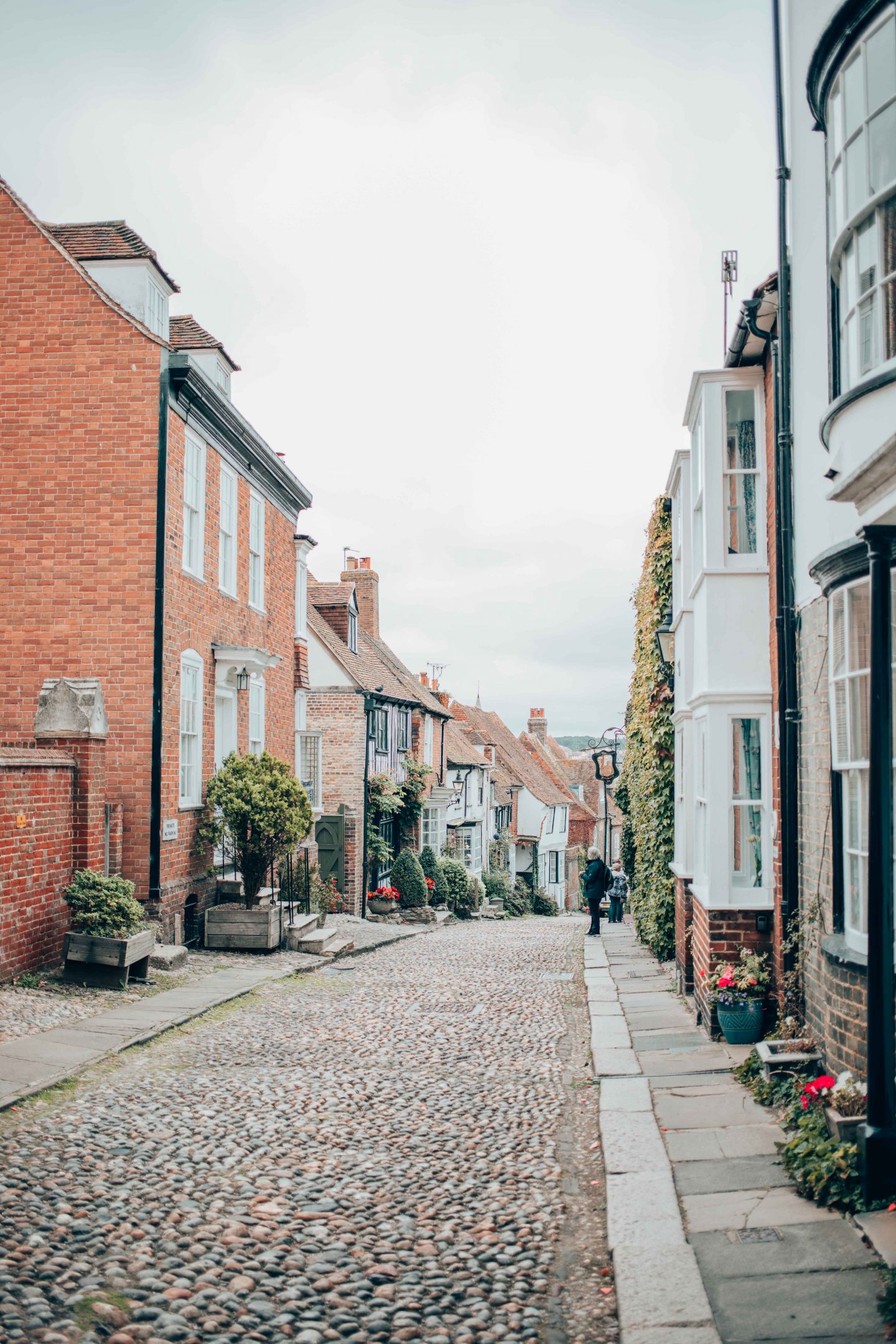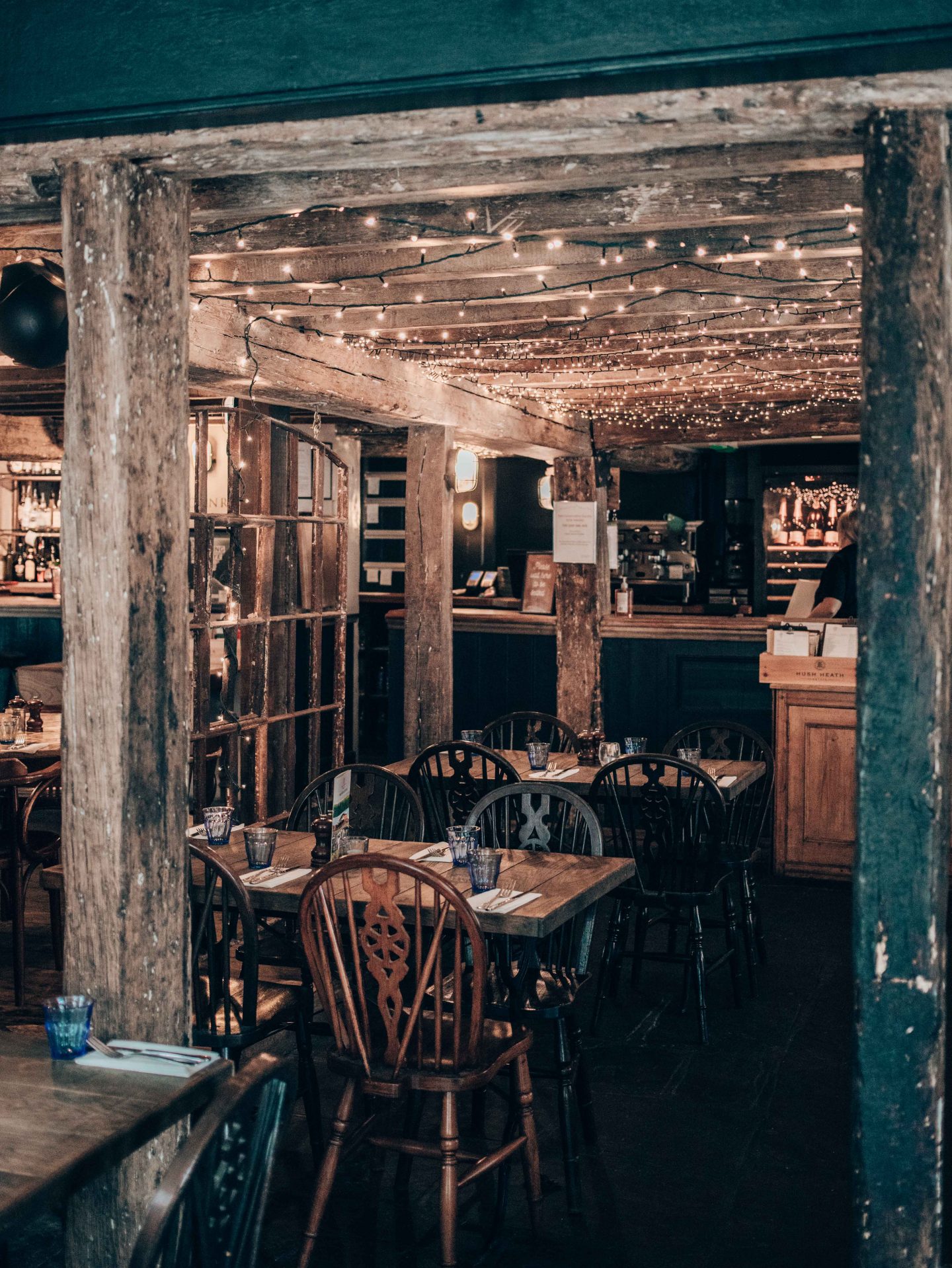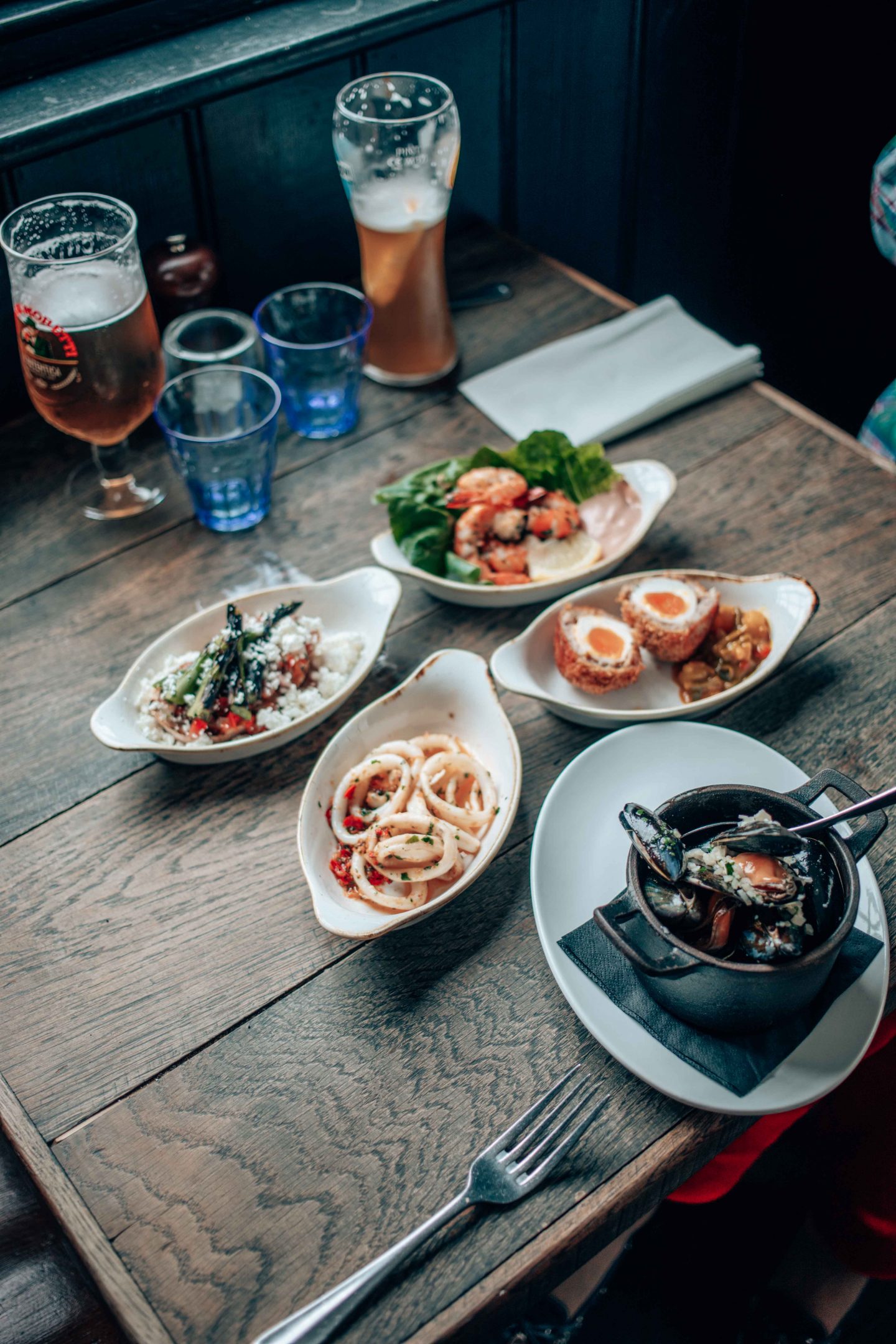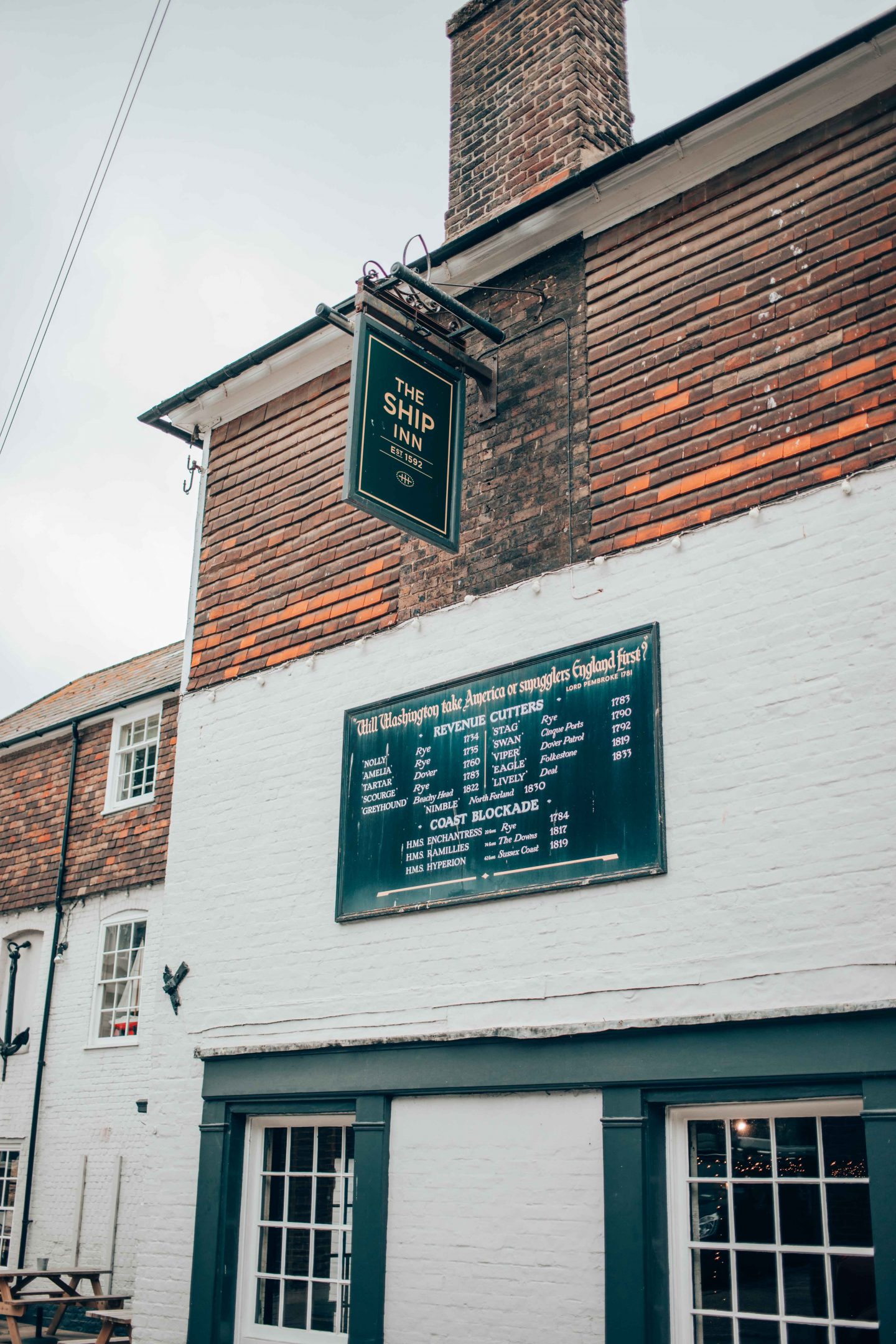 Another great thing to do is to visit a local vineyard. We decided to visit Gusbourne upon recommendation from the hotel staff, and it was one of our favorite activity of this trip! We learned a lot, and we finished our tour with a tasting of their sparkling wines, and it was simply perfect! You don't need to book in advance, although you might want to get in touch if you'd like to eat there.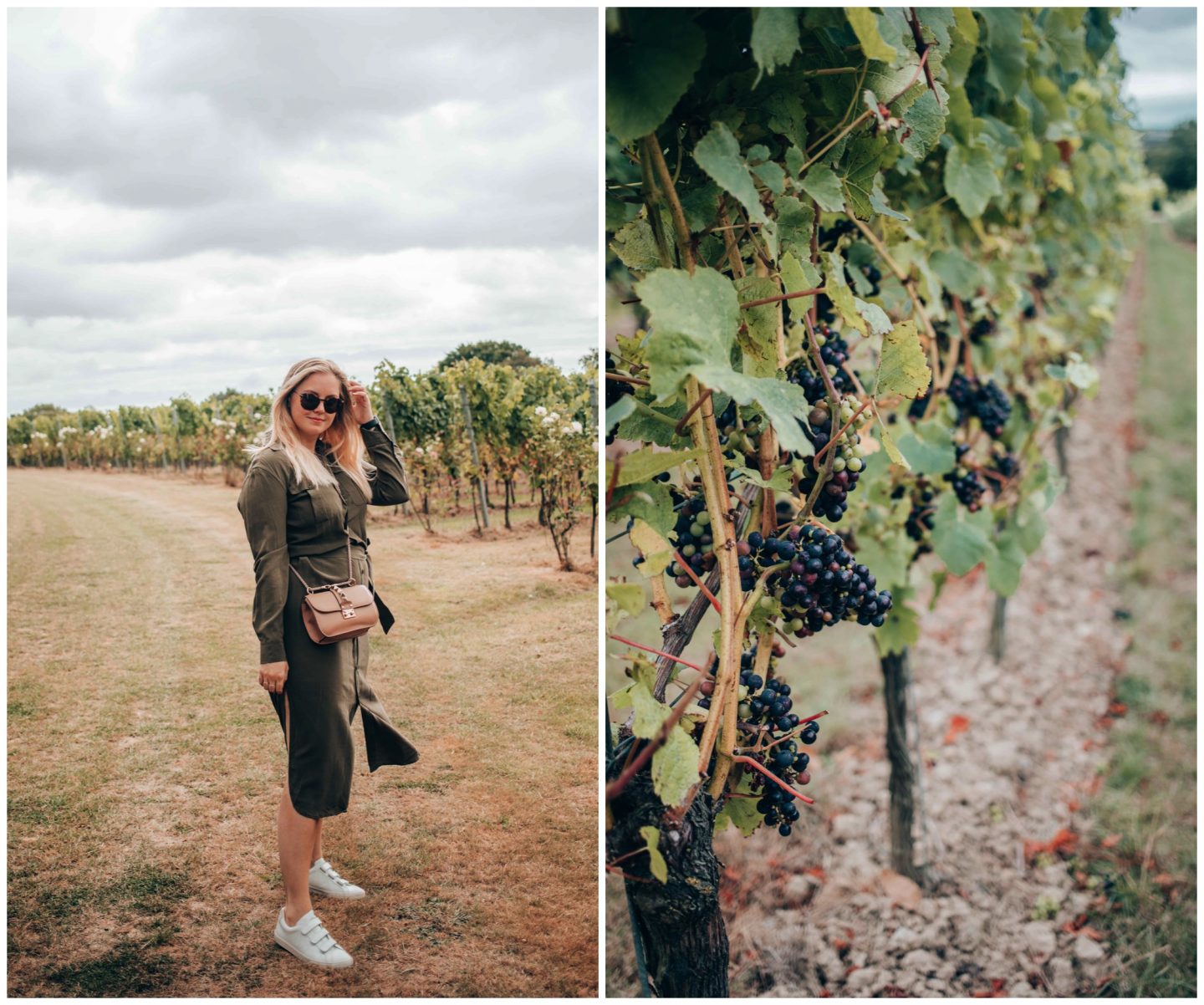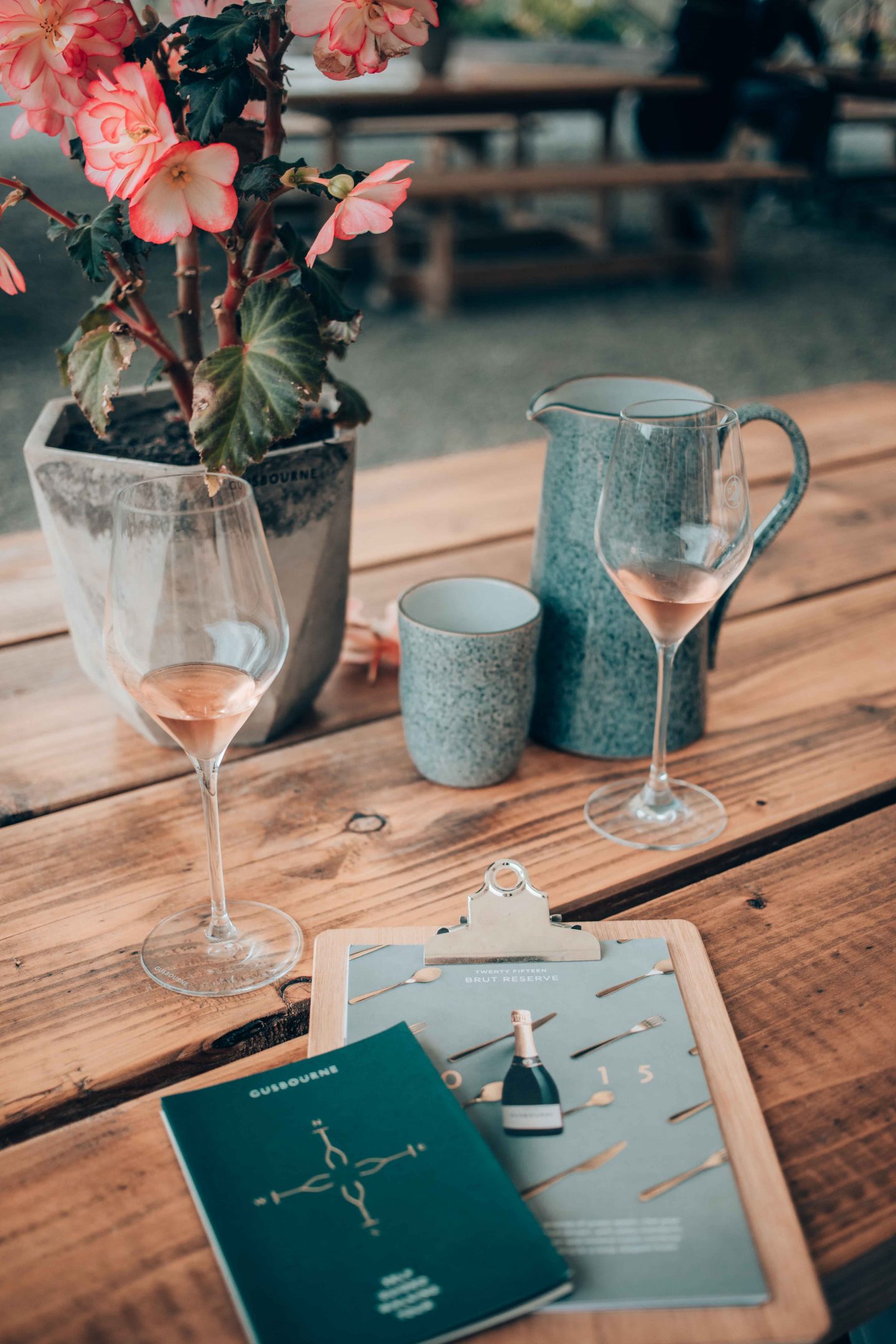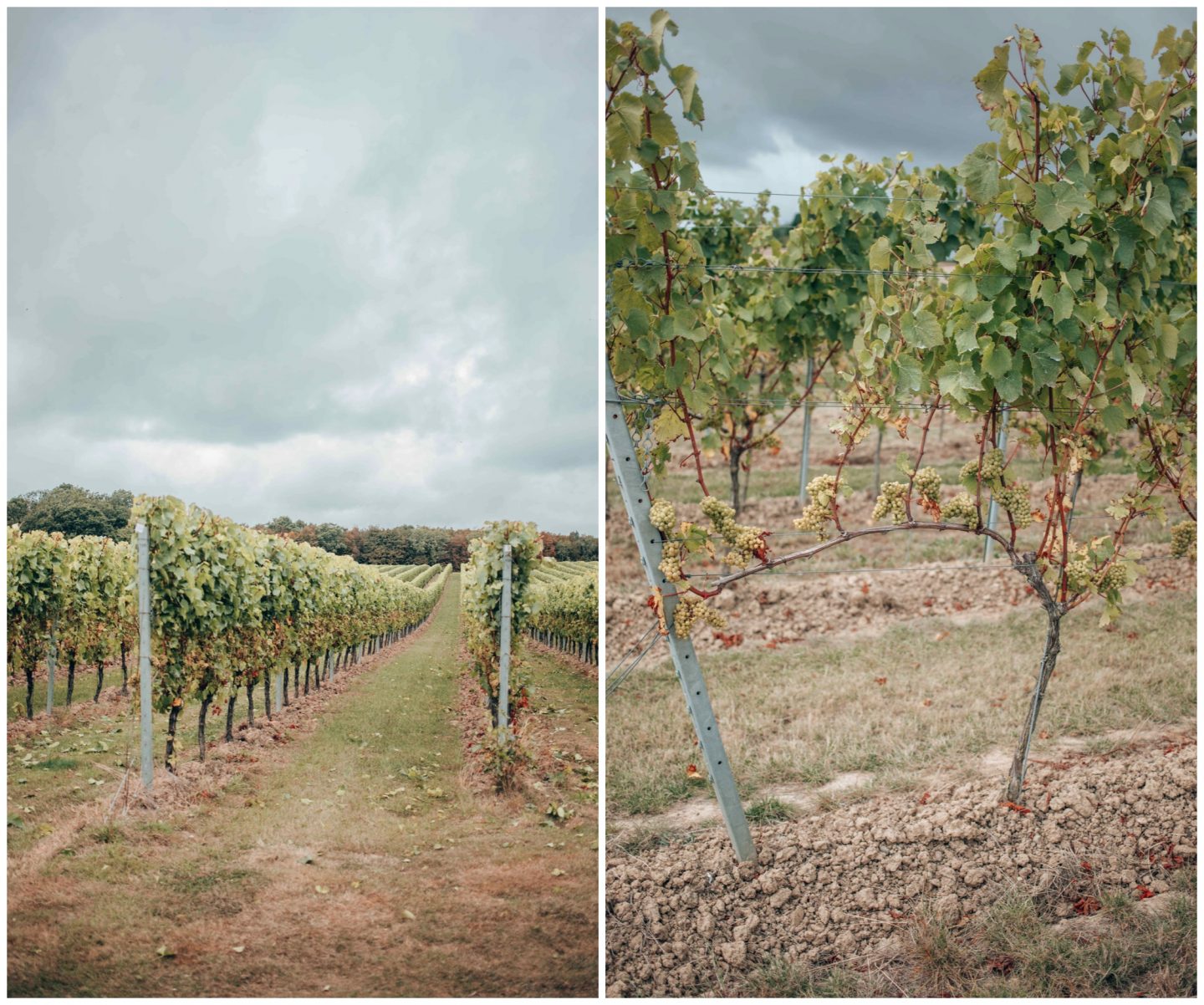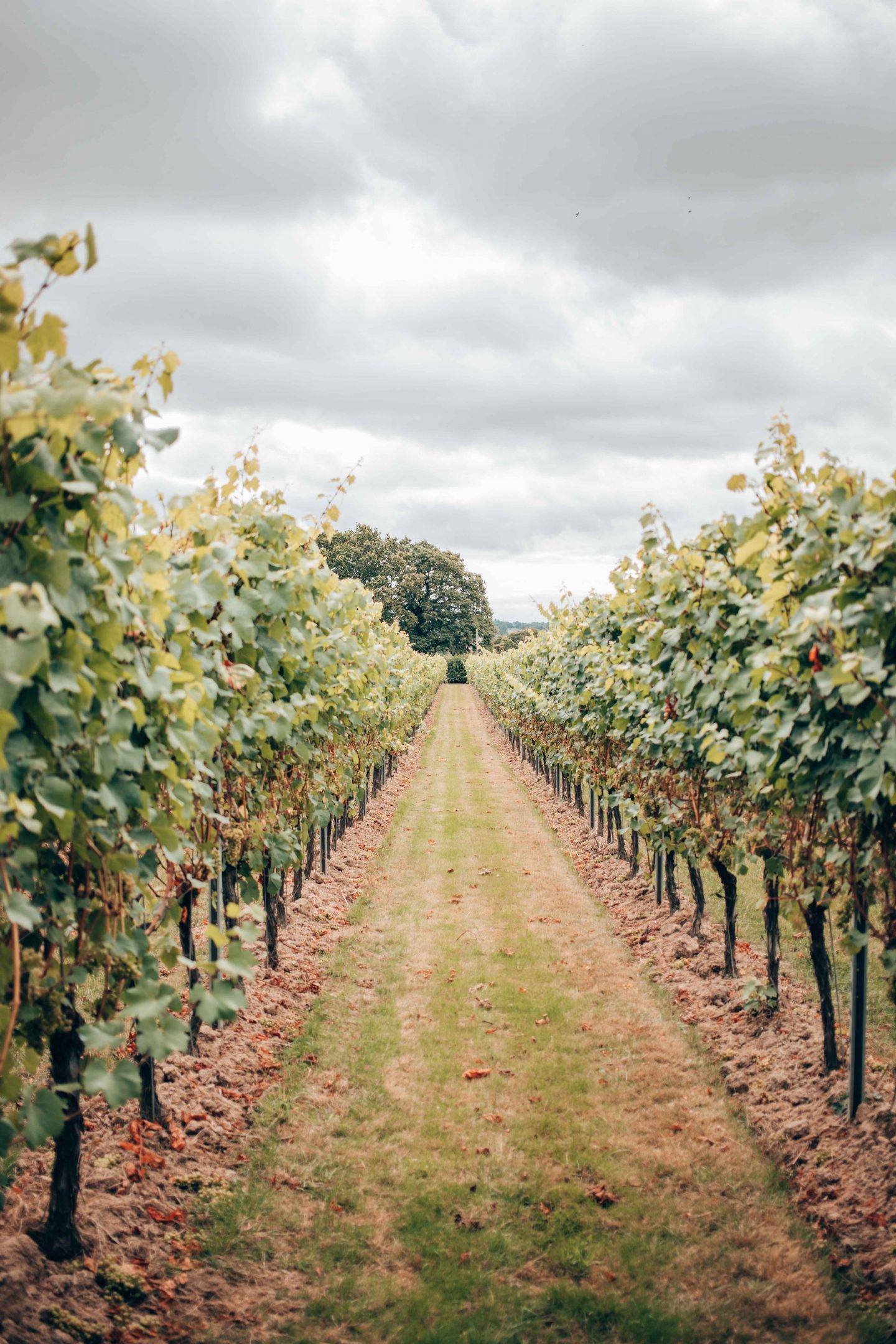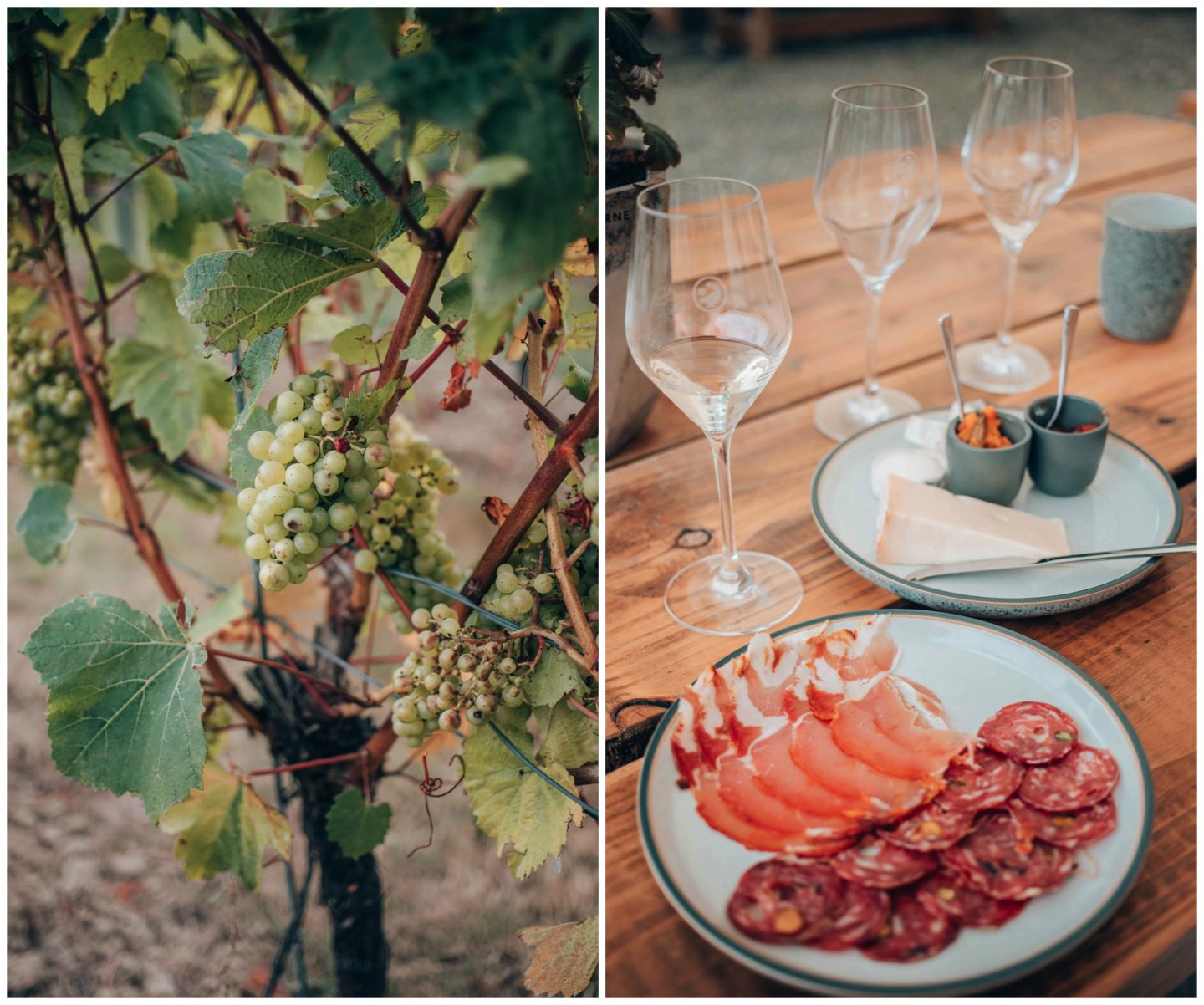 One last thing
The dogs. Oh my god, the dogs! The Gallivant is a dog-friendly hotel, meaning that there's always a little pooch around. And since dogs are my favorite animals, I was pretty much in heaven! I am actually considering bringing our dogs, Fendi & Chelsea, along next time if we can manage!
---
Save on Pinterest