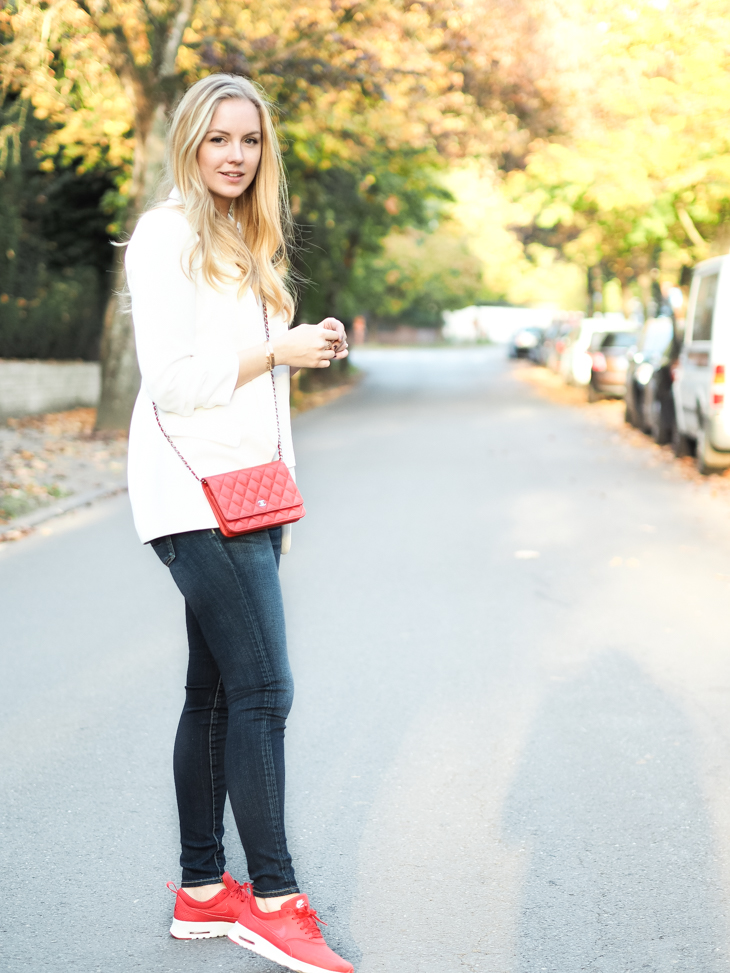 It's funny to see how much our tastes evolve. When I was searching high and low for my wedding dress, I remember that one of the first things I knew was that I didn't want white lace. For some reason, I have never been the biggest fan of lace as I often find it a bit cheap looking and not very delicate. So, you can imagine my surprise when I ended falling in love with a white top with some lace detailing over the summer! I ordered it online and when it came home I immediately loved it. It has turned out to be a great addition to my wardrobe and a nice change from my usual white blouses. I love to pair it with a crisp white blazer and add a pop of color for a more sophisticated look.
And since I love this top so much, I've decided to have a look online for new lace pieces and I've already ordered a couple of things. I got this top which will look amazing underneath chunky knits this winter but I also have my eye on this dress for next summer!
Have you ever fallen in love with a trend that you thought you didn't like?