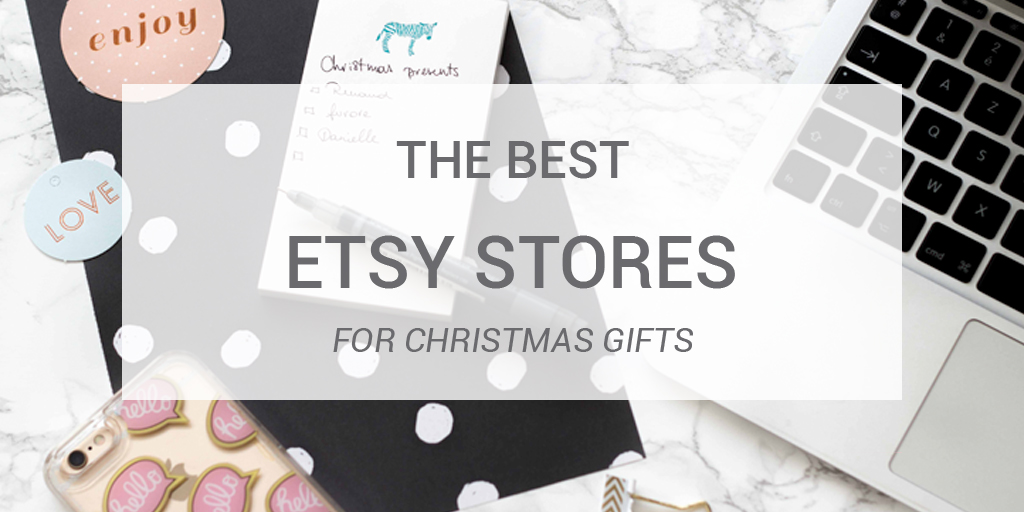 Whenever the Holidays roll around, I always try my best to find unique & thoughtful gifts for everyone. And while it is easy to pop onto the high street to buy gifts sets or delicious treats, I often find myself browsing Etsy to find the perfect gift. No matter if you're buying for your mum, your best friend or your loved one, you'll always find THE perfect present.
What I love the most about Etsy stores is that the items available are often hand made in small batches, which means that each object is truly unique. I've selected some of my favorite picks for the festive season (or all year round really) but in case you'd like more inspiration, there are some great editor's picks over on Etsy (I love their selection for kids & babies).
HOME & DECOR
There's nothing that I like more than finding the perfect home accessory for someone that I love. Whether it's a fun print, a gorgeous set of coasters or cool accents pillows, I love looking on Etsy to find the perfect thing.

JEWELRY
When it comes to jewelry, I am all about beautiful delicate pieces. I'll usually stick to a dainty pair of earrings but sometimes I love to get something a bit more special, like a customized necklace or a beautiful jewelry box.
STATIONERY
You know that I love stationery. I always have my planner on my desk, I love to send handwritten notes and I love a good selection of sticky notes, so it's no surprise that I decided to share my favourite picks with you! If you're not sure about what to pick, stick to the essentials: a pretty notebook, a set of simple stationery or a fun set of pencils.
BEAUTY
You wouldn't think t shop on Etsy for beauty products yet their selection is pretty amazing. I love to get organic handmade soaps for my family & friends or pick up a jar of natural bath salts for my girlfriends.
TECH
If you're on the hunt for a cool accessory for your geek friends, you'll love these! I love to find unique iPhone cases or get a beautiful laptop sleeve for my well-connected friends!