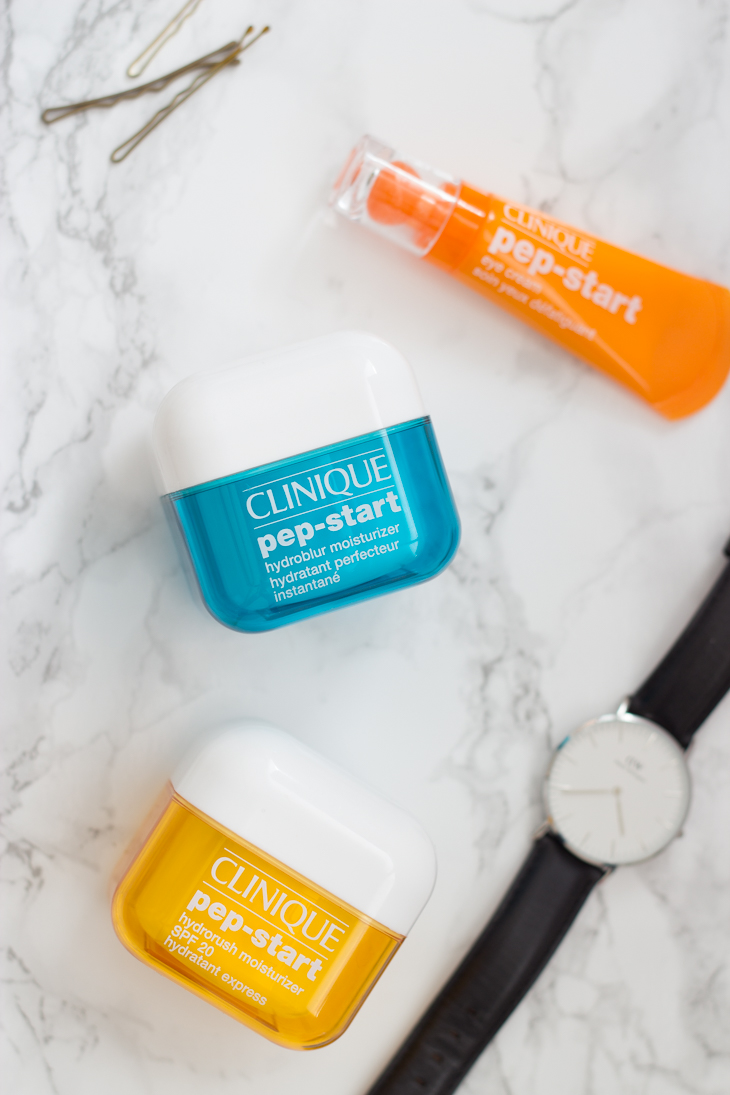 Hello, everyone! I am thrilled to be back with my morning routine and to share all my tips to start the morning on a positive note with you! To me, these few minutes in the morning are really precious. I always take a bit of time to look after my skin, get a powerful breakfast & plan out my work day. Not only does it make me less stressed but I also feel more productive all day long.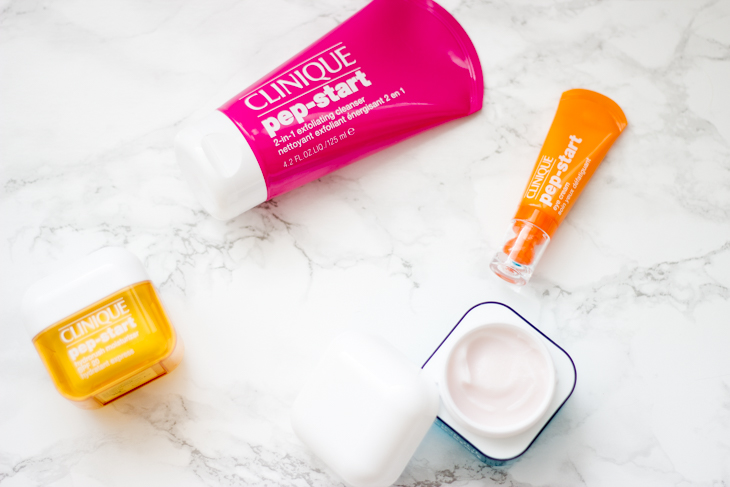 But it's also true that in the morning, every minute counts. Therefore, it's important to find a good skincare routine that is efficient and quick at the same time. Luckily for us, Clinique has developed a new range with this idea in mind. Enter Pep Start, a range of products specially designed for busy girls like you and me who have a tight schedule but still want to have great skin.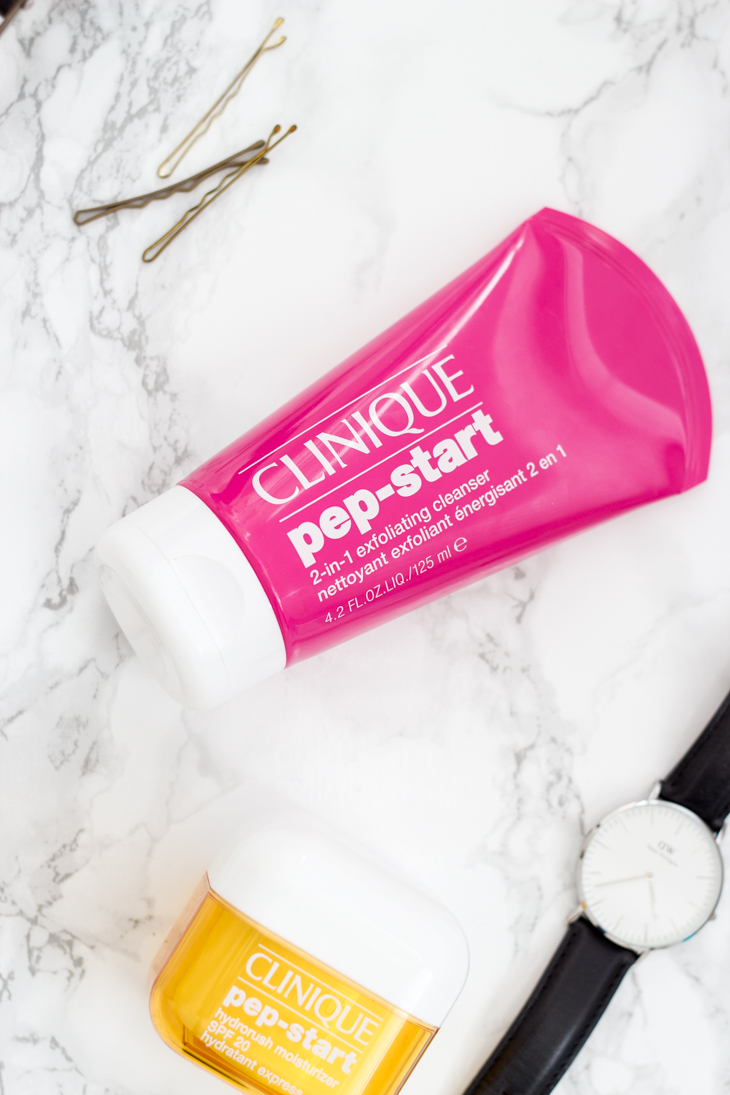 First of all, we have the 2 in 1 exfoliating cleanser. This gentle cleanser will get rid of any impurities on the skin to make it brighter and fresher. Since the skin is clean but not stripped, it will be able to fully absorb the day cream.
And since we're talking about face cream, you'll have multiple options since there are 2 differents moisturizers in this range. The first one, hydroblur, is like photoshop in a pot! This moisturizer will blur all the potes, mattify the complexion all while nourishing the skin. It's my best friend right now no matter if I am wearing makeup or not. Then, the second moisturizer in the range is hydrobrush SPF 20. This will be the right pick for you if you want to nourish your skin & protects it from the sun as well. I have to admit that I spend most of my days behind my screen so I don't use it on a daily basis but it's my go to at the weekends or on city trips as I know that I'll be outside quite a lot.
Finally, my favorite product in the range has to be the eye cream. I've mentioned before that I am pretty lazy when it comes to eye cream but with this little guy, I don't have any excuses anymore! Its round applicator makes it super easy to apply the product and to massage it into the skin to reduce the appearance of dark circles. It's easy, I can't live without it anymore! I find that my concealer goes on so well on top of it and my dark circles are getting smaller and smaller each day.
I'll leave you with the video now, I really hope that you'll like it since so many of you requested it!
In collaboration with Clinique.