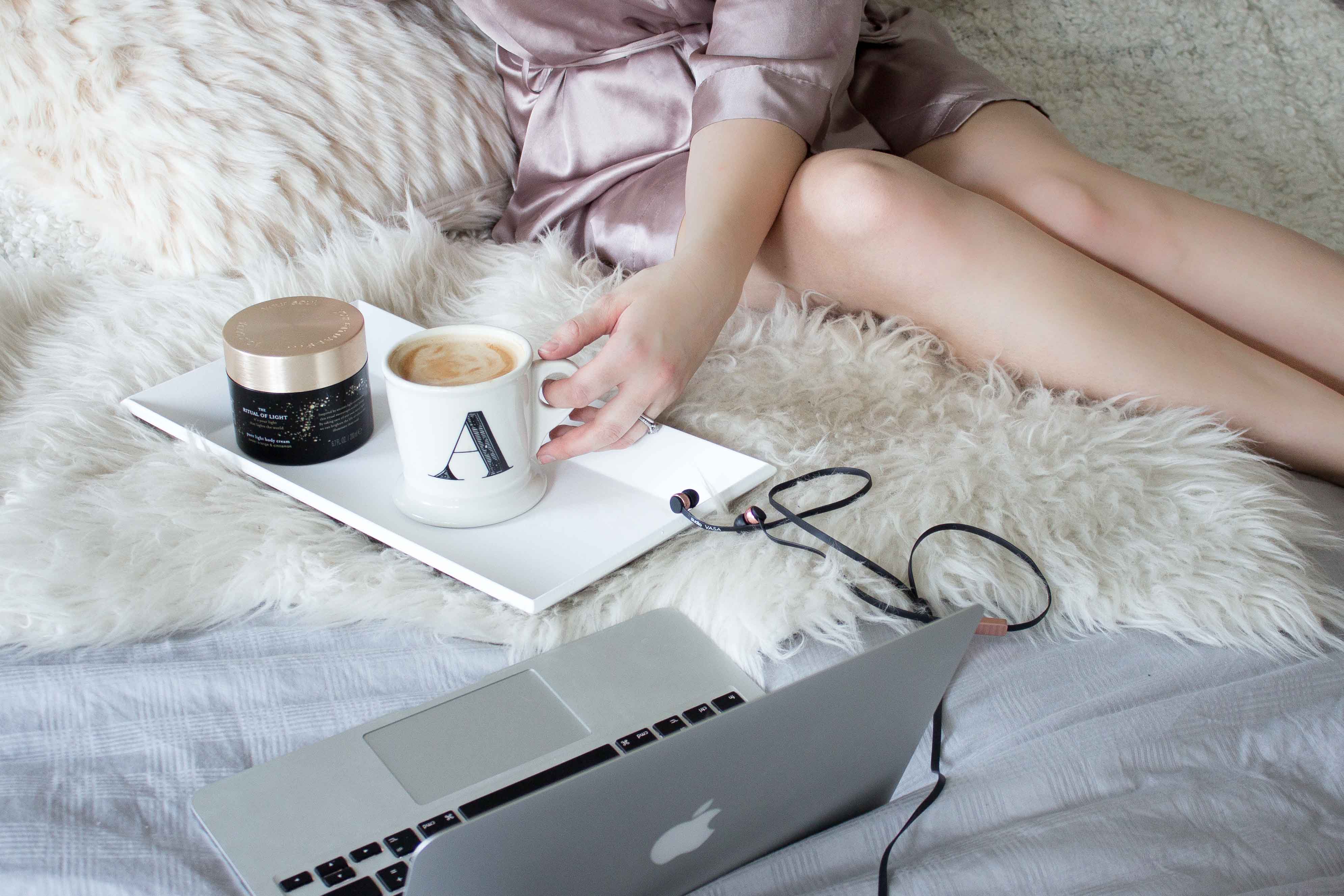 There's nothing that I like more than a relaxing Sunday at home to recharge for a new week. I'll usually get up and make a healthy brunch with protein pancakes, coffee & eggs and climb back into my bed afterwards! I also like to watch a new movie on Netflix or finish a book that I've started earlier in the week. But Sundays are also my favorite days to have a little pamper at home moment! I'll usually run a hot bath, treat my hair to a moisturizing mask but I also like to take care of my body and my legs in particular!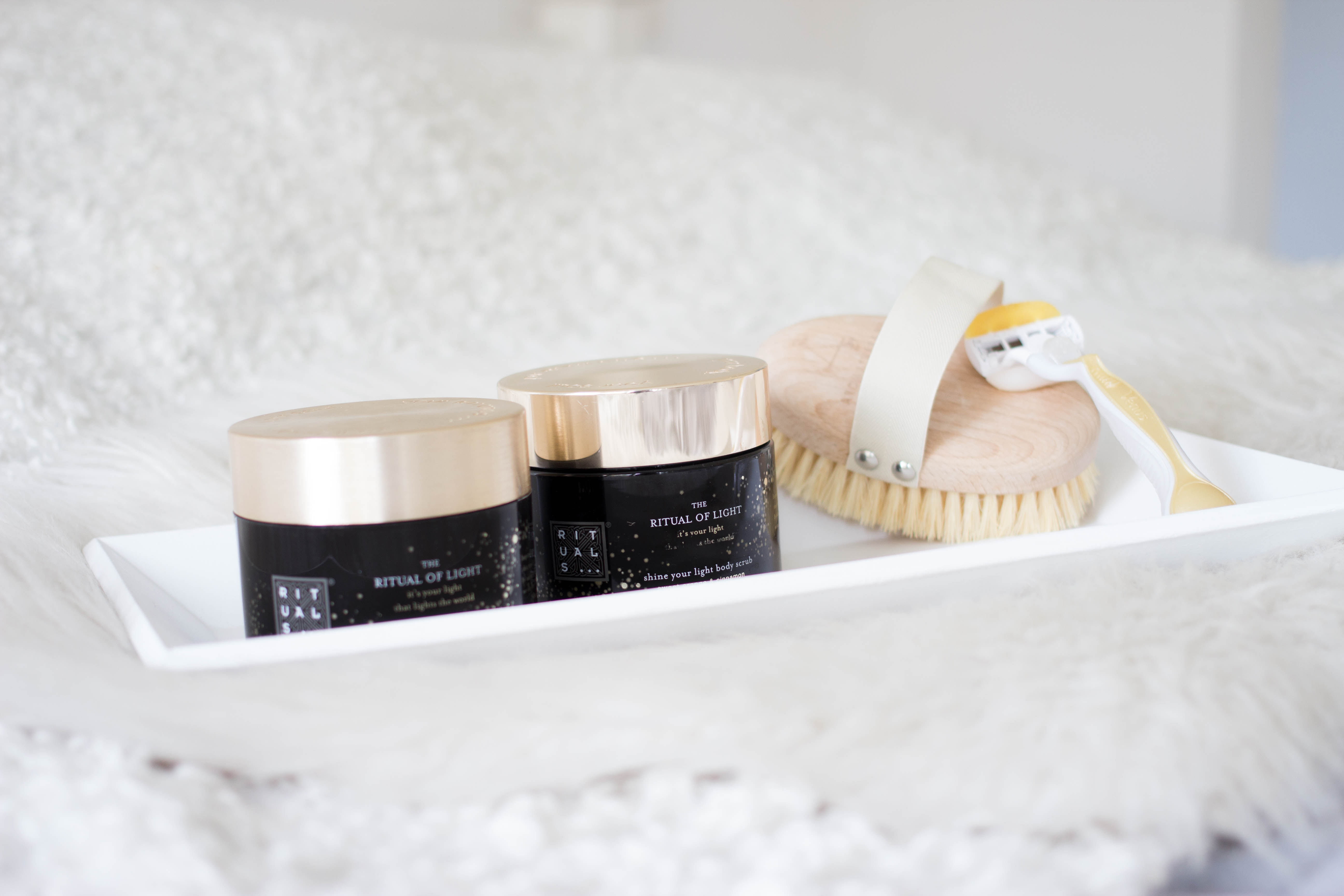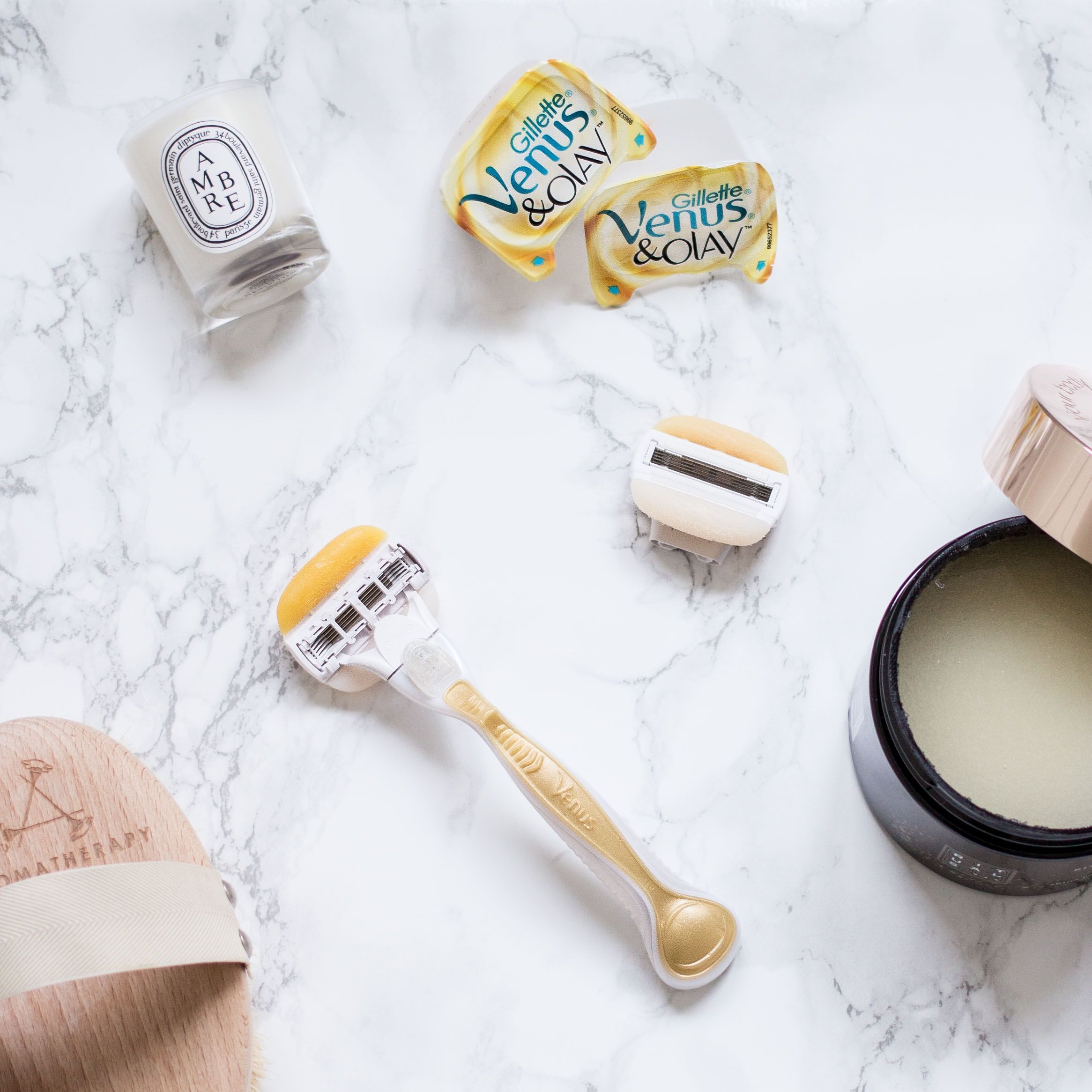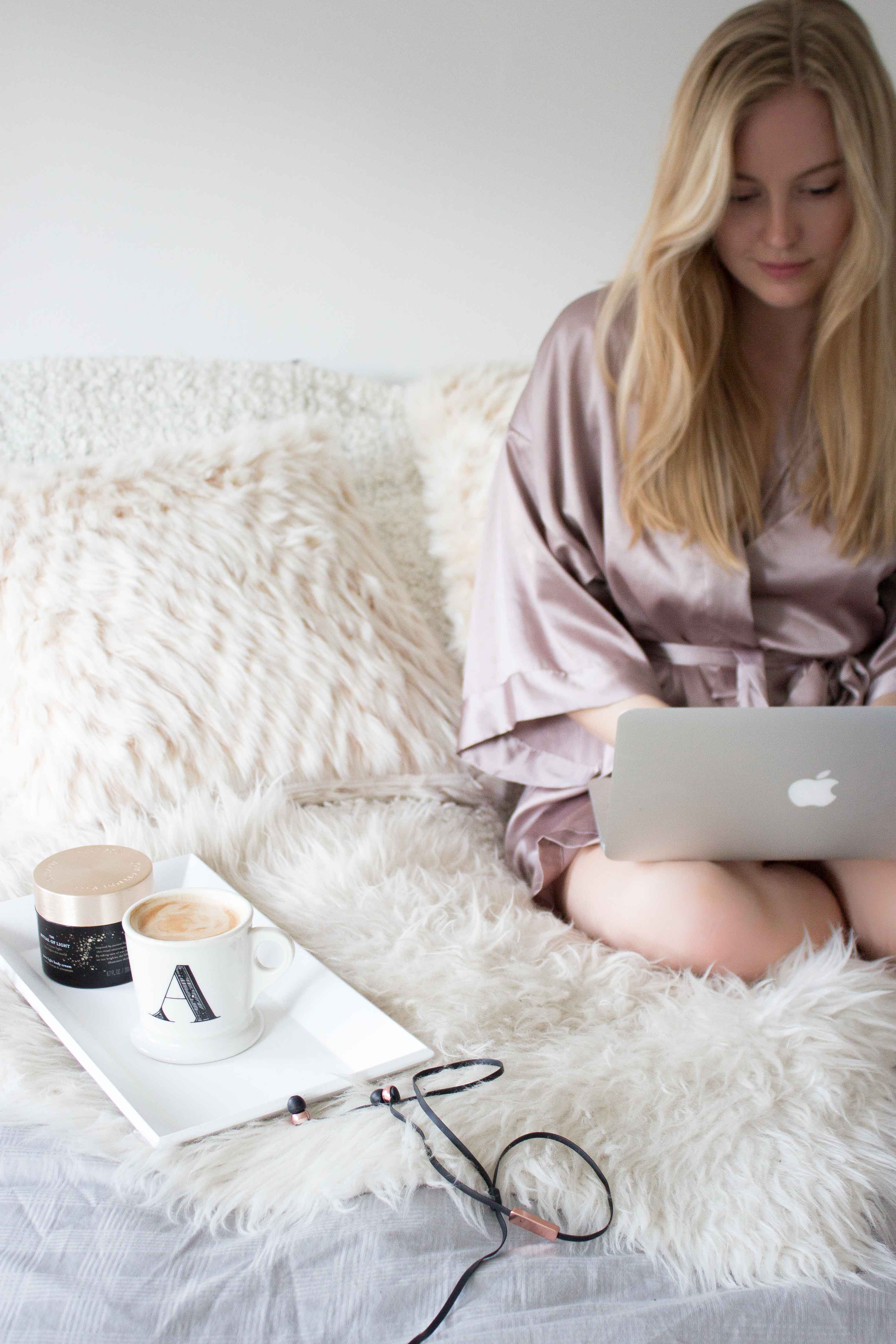 As you'll know if you've been watching my recent Vlogs, I recently got laser on my legs. I've had some veins showing up a bit too much and it was really lowering my self-esteem. So I decided to bite the bullet and do it and I am really glad I did. The result is fantastic and my legs have never looked better! Ever since I've been looking after my legs even more than usual to keep them looking good even in the dead of winter!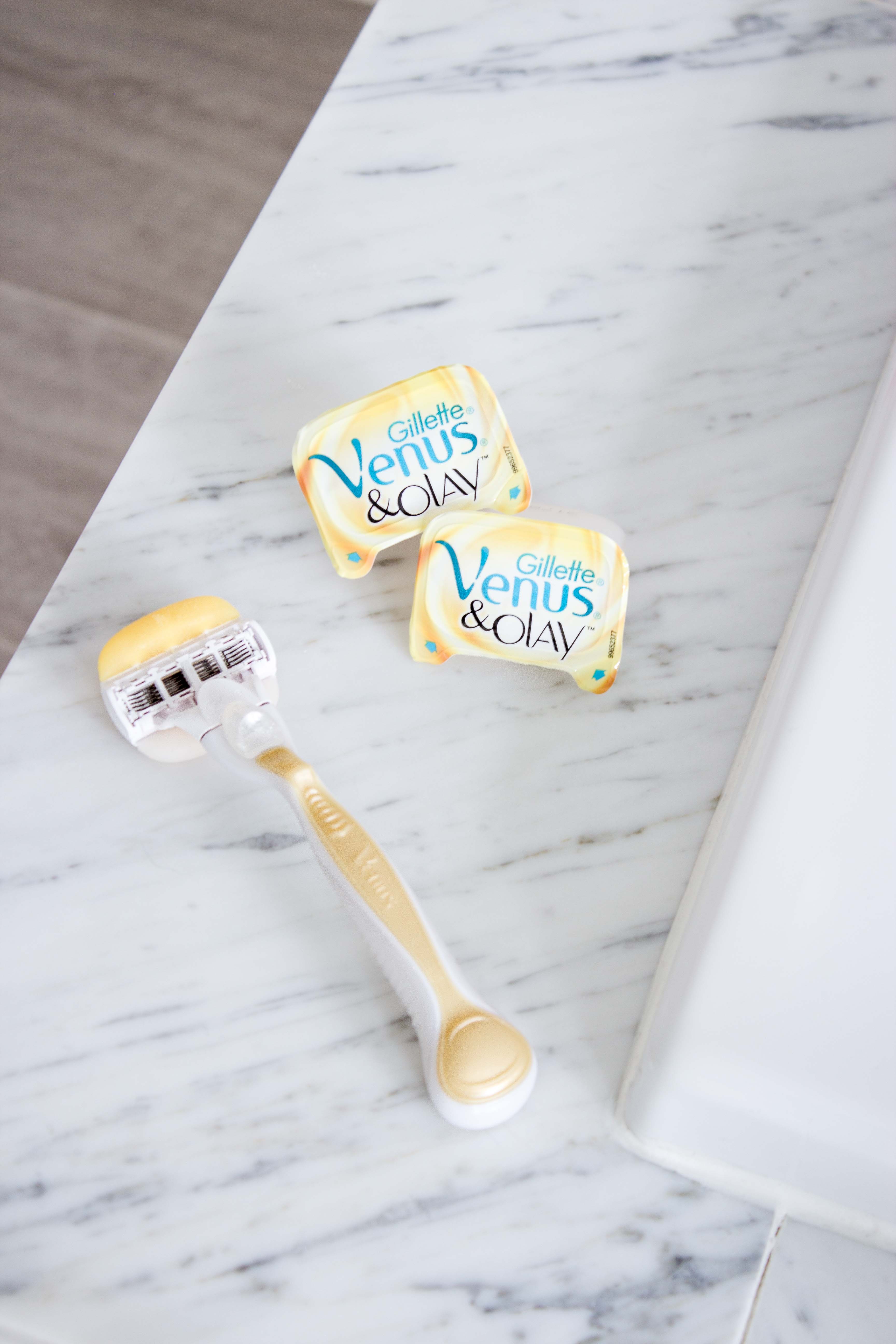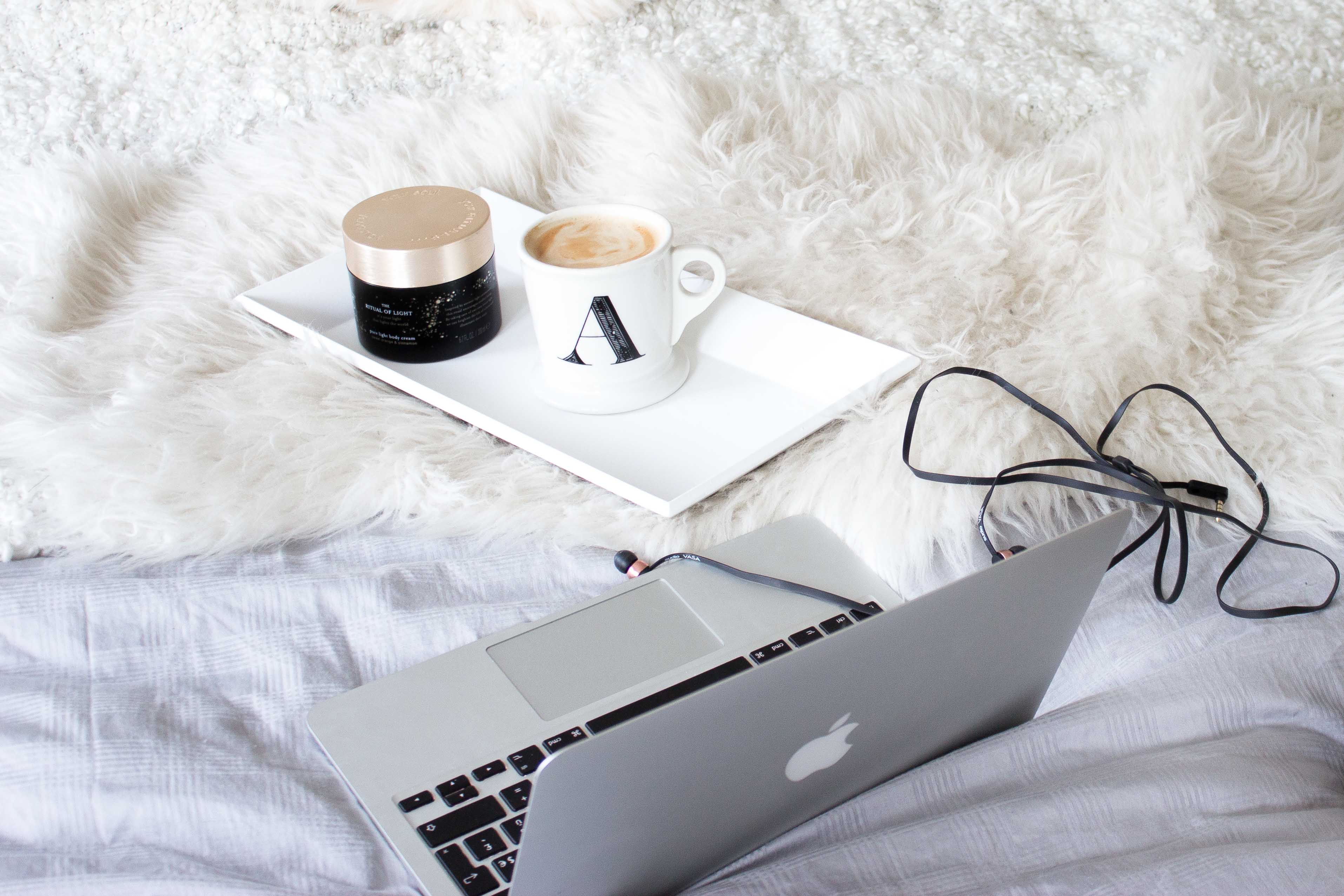 I first start with a gentle scrub to get rid of any dead cells and prevent any ingrown hairs. While I tend to only scrub once a week, I like to use a dry brush on a daily basis as it helps to stimulate the blood flow and leaves the skin so smooth. I then shave my legs, starting from my ankles up to my knees in one swift motion. I've been using the Venus & Olay razor lately and I am totally in love. This razor has built-ins Olay moisture bars that keep the skin nicely hydrated but also helps the razor to glide onto the leg for a smooth shave. Also, it has 5 blades on the cartridge which means that you'll get a very close & neat shave. I also love how light the razor feels as it allows me to shave everywhere, including these hard to reach areas like the back of the knees or the ankles. I also like to use the Satin Care Olaz violet swirl shaving gel every once in a while which feels like a real treat as it leaves the legs super soft & smooth!
What are your tips to keep your legs beautiful all year long? I would love to hear your tips & recommendations in the comments!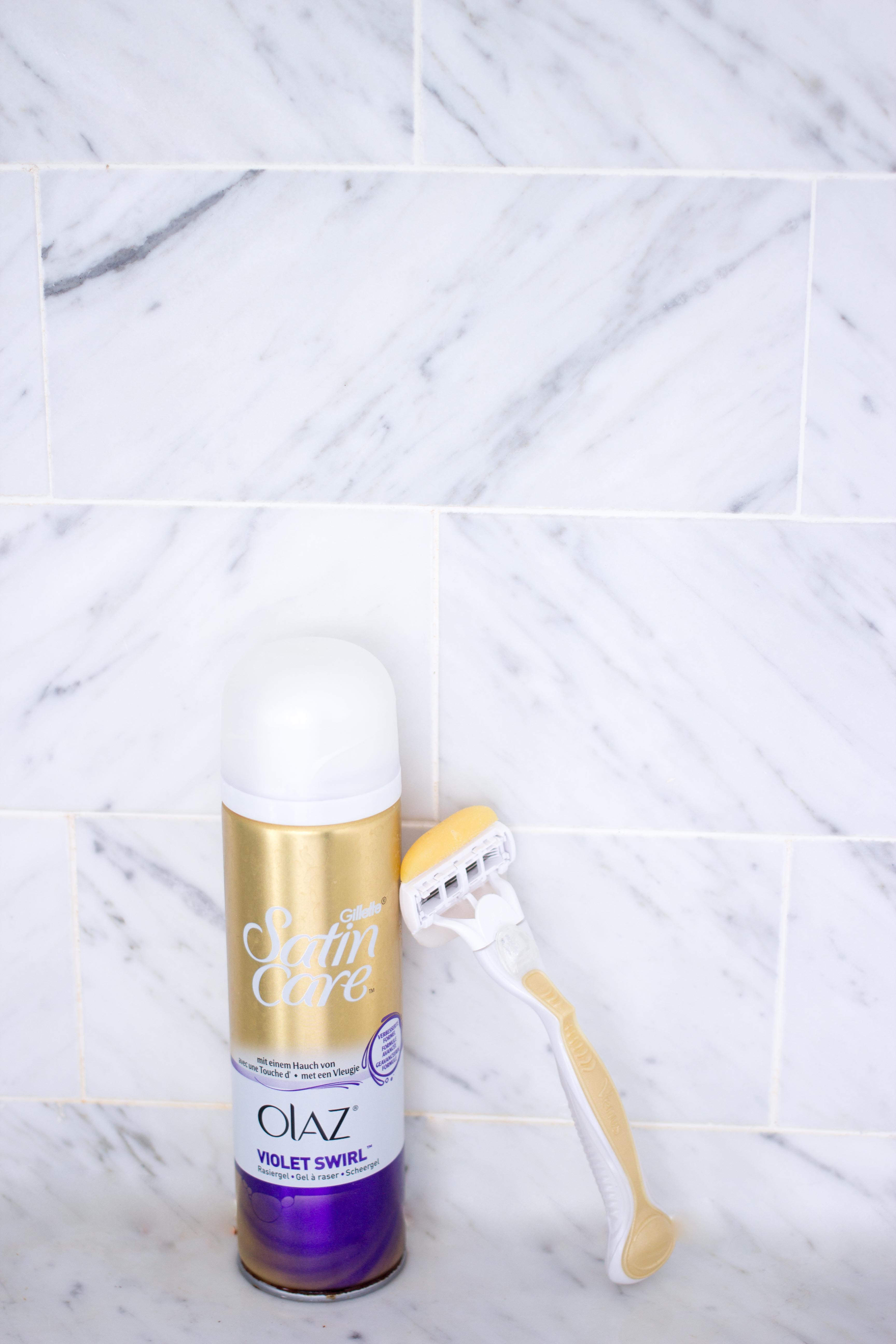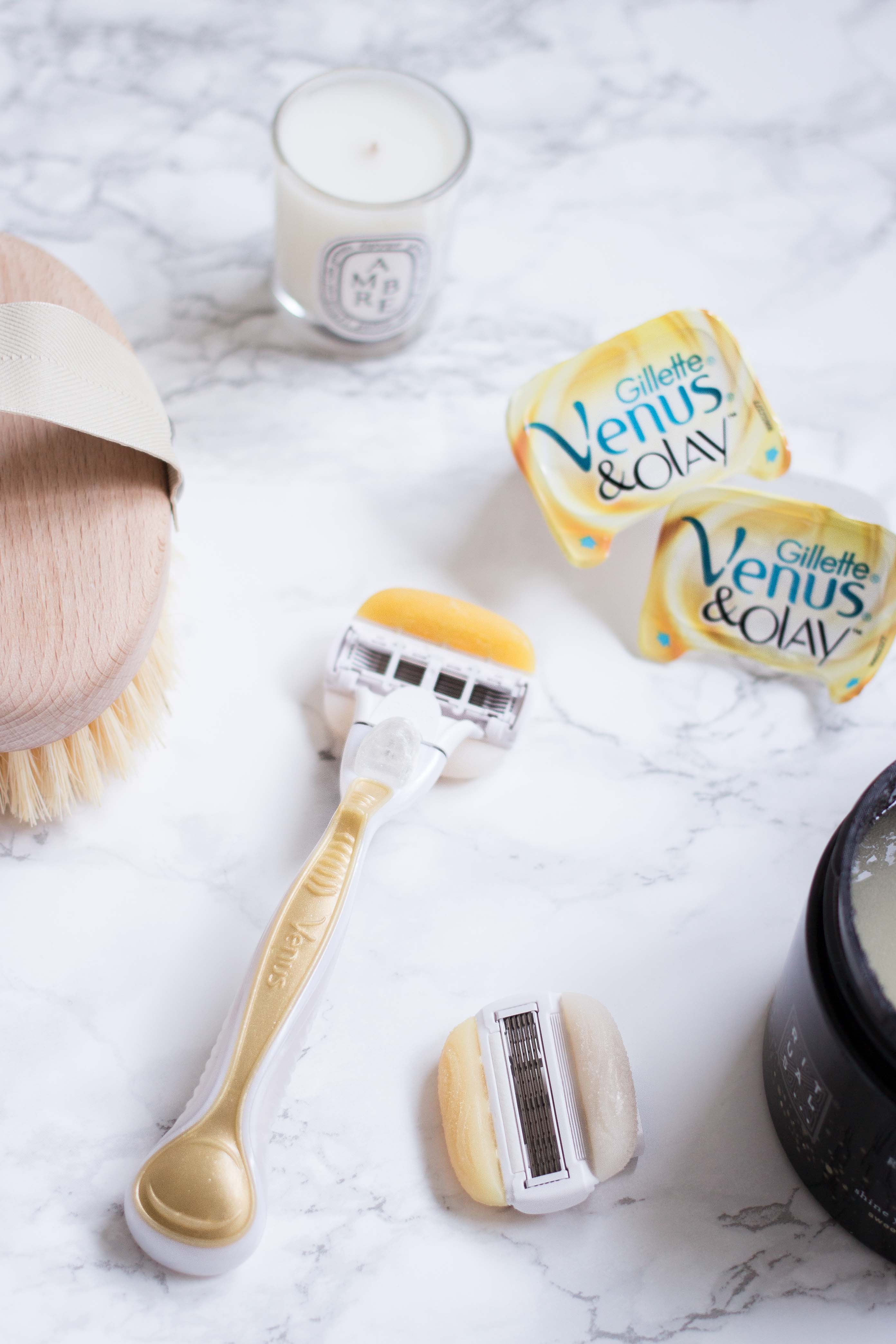 This post was created in collaboration with Venus.