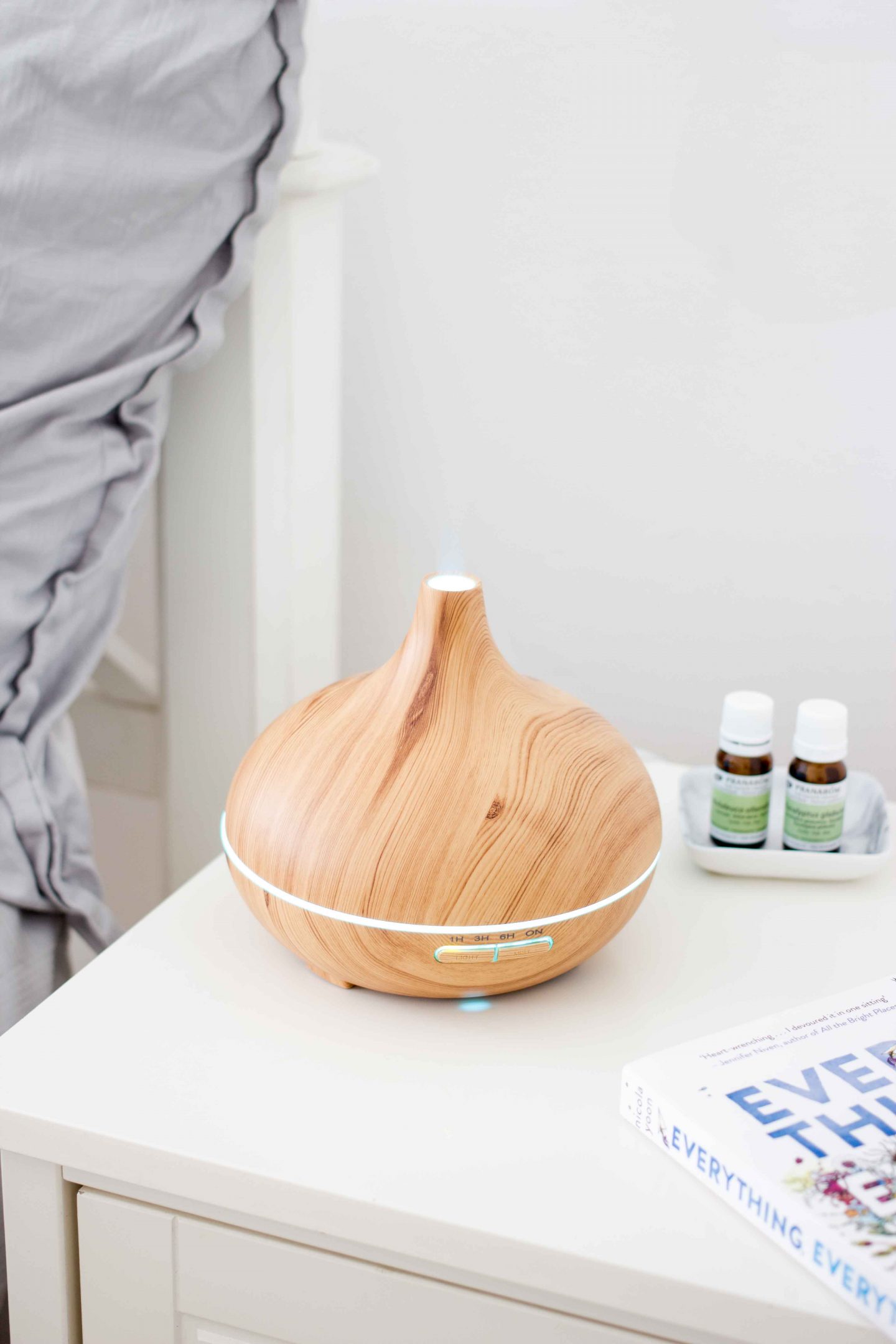 As far as I can remember, I've always been very curious about essential oils. Growing up, I would go to the Organic supermarket with my mum and I could spend all my time just looking at all those tiny bottles that seem to have superpowers. At the time I didn't exactly know what they were but I can clearly remember the quite scary sales associate that would always warn me about them…
Fast forward to my life as a Fashion Design student in Paris, where I started getting more and more interested in wellbeing. At the time, there was a great shop just down the street that sold all kind of wellbeing stuff like salt lamps, bath salts, and essential oils diffusers. That's when I got my very first diffuser, an awfully cheap plastic one that didn't last very long, but it got me hooked. At the time, I was always a bit sick and suffered a lot from my allergies so diffusing eucalyptus in my tiny apartment was the best thing ever.
Nowadays, I use my diffuser every single day. I mostly use it in the bedroom where I like to mix tea tree oil with eucalyptus oil as it really helps to refresh the air and makes breathing much more comfortable. I also like to use lavender if we're a bit stressed and need a good night of sleep.
While I am still in love with scented candles, I am very much aware of all the bad ingredients in them and all the chemicals that they release in the air. To me, an essential oil diffuser is a great healthy alternative to those and you can really get creative with mixing oils to create your perfect concoction.
Since I love diffusing essential oils so much, I am actually thinking about getting one for our kitchen & living room as well as for our office. While diffusers used to be a bit clunky and not very glamorous, I've seen a couple stylish ones that I really like here.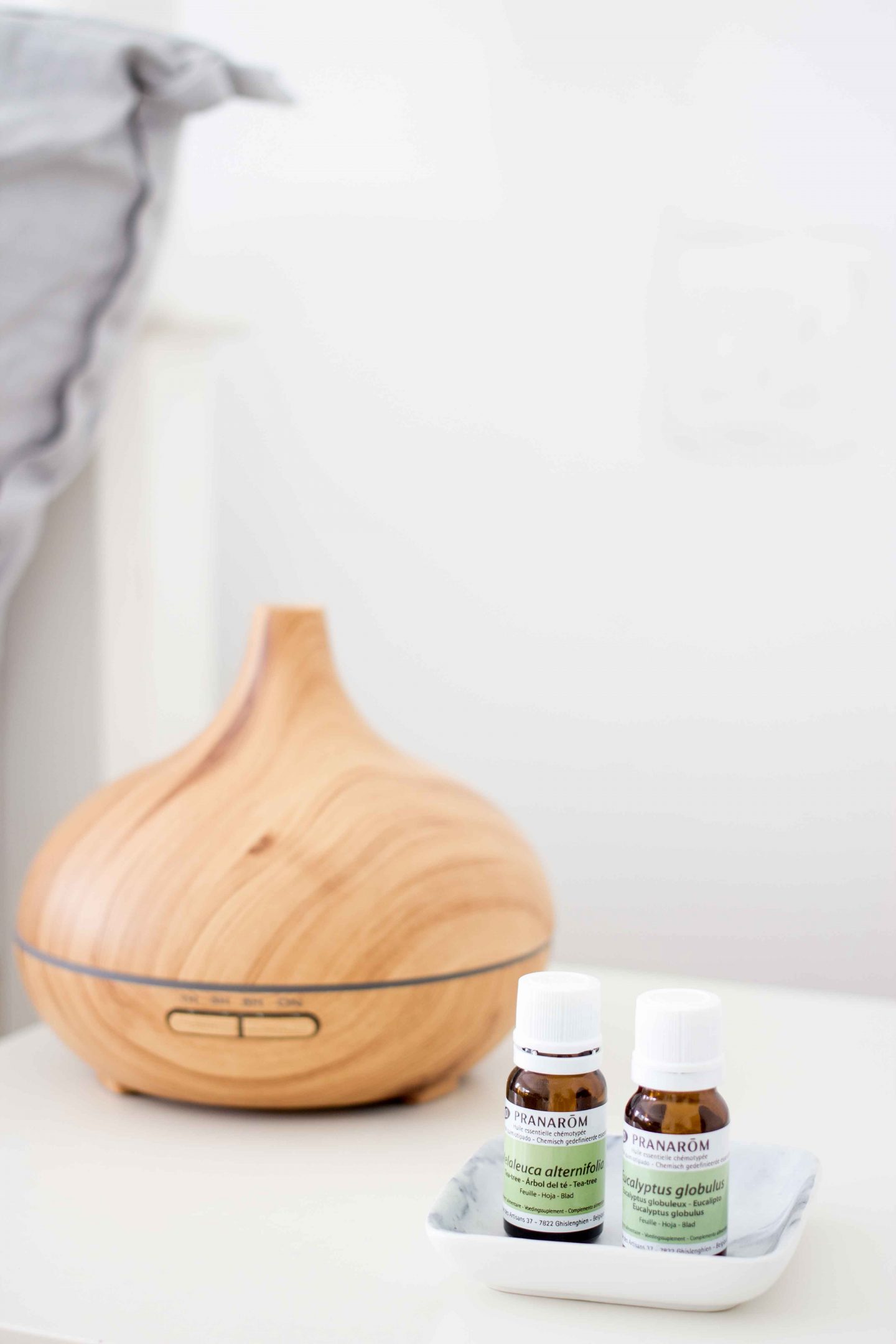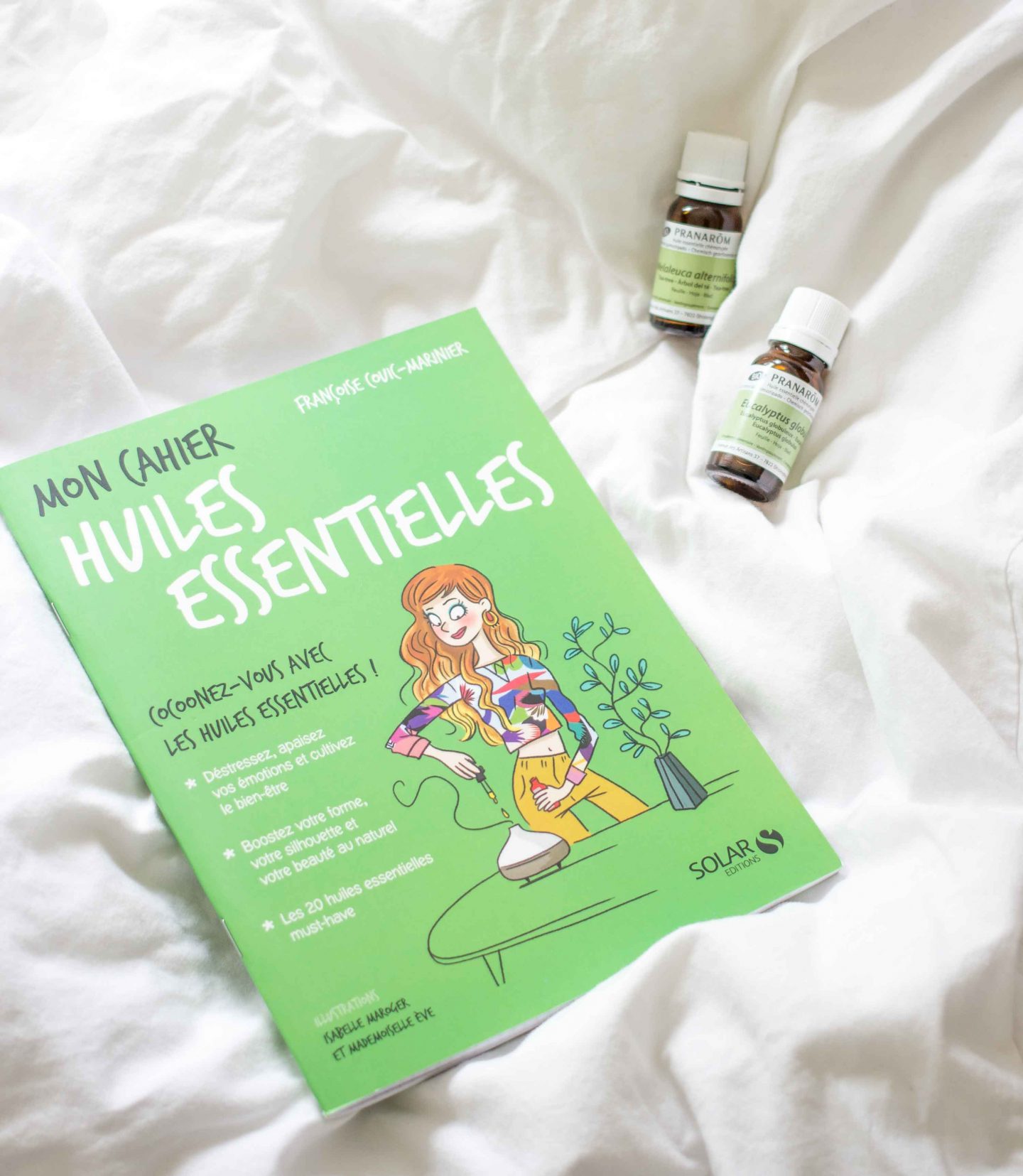 As always with essential oils, it's best to be cautious. They are very potent and should be used according to a few simple rules. I find using a diffuser pretty safe but always check with a doctor if you're pregnant, have kids and be careful if you have pets. I've asked our vet about diffusing essential oils around our pets and he told me that it was fine as long as we don't do it for long periods of time and always place the diffuser somewhere safe and out of reach. I've also bought this little book in French about essential oils and how to use them and I find it quite helpful.
When it comes to essential oils themselves, I always try to find the best quality possible. I am still learning about the differences between them and it is something that I really want to know more about, so if you have any specific brands or recommendation, please share with me!