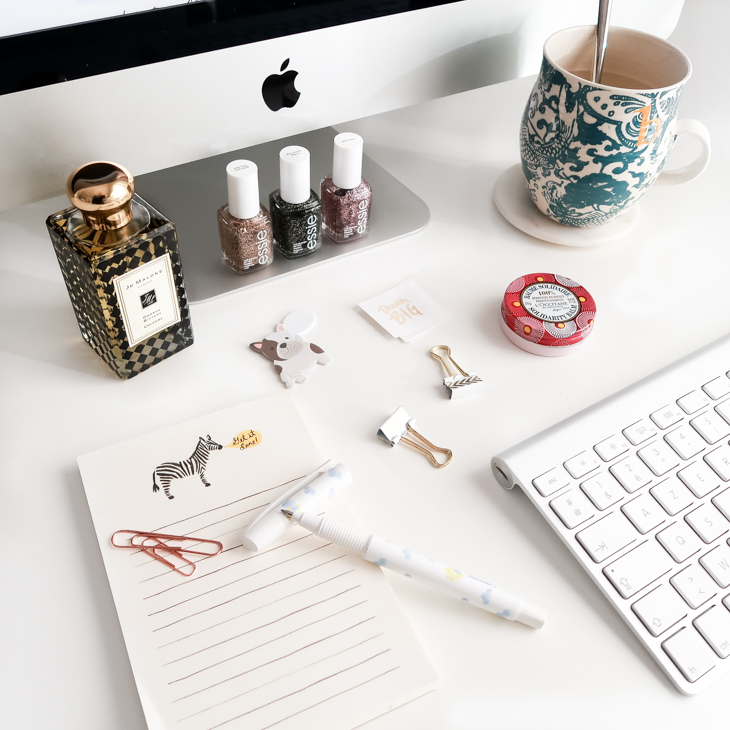 Oh boy. I still can't wrap my mind around the fact that we are in 2017. This past year has been one of the best in my life but I feel like time went by so quickly. 2016 was a big year for me indeed. I got married in June, visited 6 countries, crossed off a big travel off my bucket list, celebrated big milestones with my best friends & worked hard on turning our house into a home. Phew.
But whenever a new year starts, I like to make a list of goals that I want to achieve. These are not resolutions per se but rather things that I aspire to do more regularly. Here we go.
01. Diversify my content on Youtube. My videos are probably the area of my work that I neglected the most in 2016. I was so busy planning our wedding that I didn't take the time to film as regularly as I would have liked to. So this year, I am decided to post more regularly but to also diversify my content more. I love vlogging so I'll probably keep it up this year but I also want to incorporate more home decor, books & lifestyle videos into my content.
02. Keep up with Project Life. I started doing my Project Life album seriously in 2016 but I want to take it to the next level this year. While I only recorded key moments last year, I'd like to make weekly spreads in my album this year. While this sounds like a daunting task, I am sure that I'll enjoy looking back on all these memories later on!
03. Keep up with ballet. I decided to go back to ballet last year and I am so glad that I decided to do it. I love dancing and working out so ballet is the perfect workout for me right now. Furthermore, the school is pretty close by which makes for a nice walk to and from! I am also considering taking modern dance classes as well but a little bit later in the year so that I don't feel overwhelmed.
04. Read more. While I definitely read more in 2016, I failed to complete my reading challenge of 40 books. This year I decided to set myself up to read 30 books, which sounds a lot more doable. I tend to read mostly paperback books but I also like to read on my Kindle (especially when I am on the go) but I am also thinking about listening to more audiobooks on Audible, especially during long car journeys!
05. Declutter. Now this is probably the hardest one for me as I tend to hold onto e.v.e.r.y.t.h.i.n.g. And although we're blessed to have a very spacious home, the last thing that I want to do is fill in with things that don't bring joy (can you tell that I recently read the life-changing magic of tidying up?). My goal is to reduce what we own by 30% and get rid of things that we simply don't use regularly.
06. See my besties more often. 2016 was a busy year for my besties and I. One got a baby girl, another moved to another country, one went back to school & one launched her own business. Needless to say that planning brunches and weekends away was nearly impossible! This year however, I am decided to see them more often, no matter what!
What are your goals for this year?