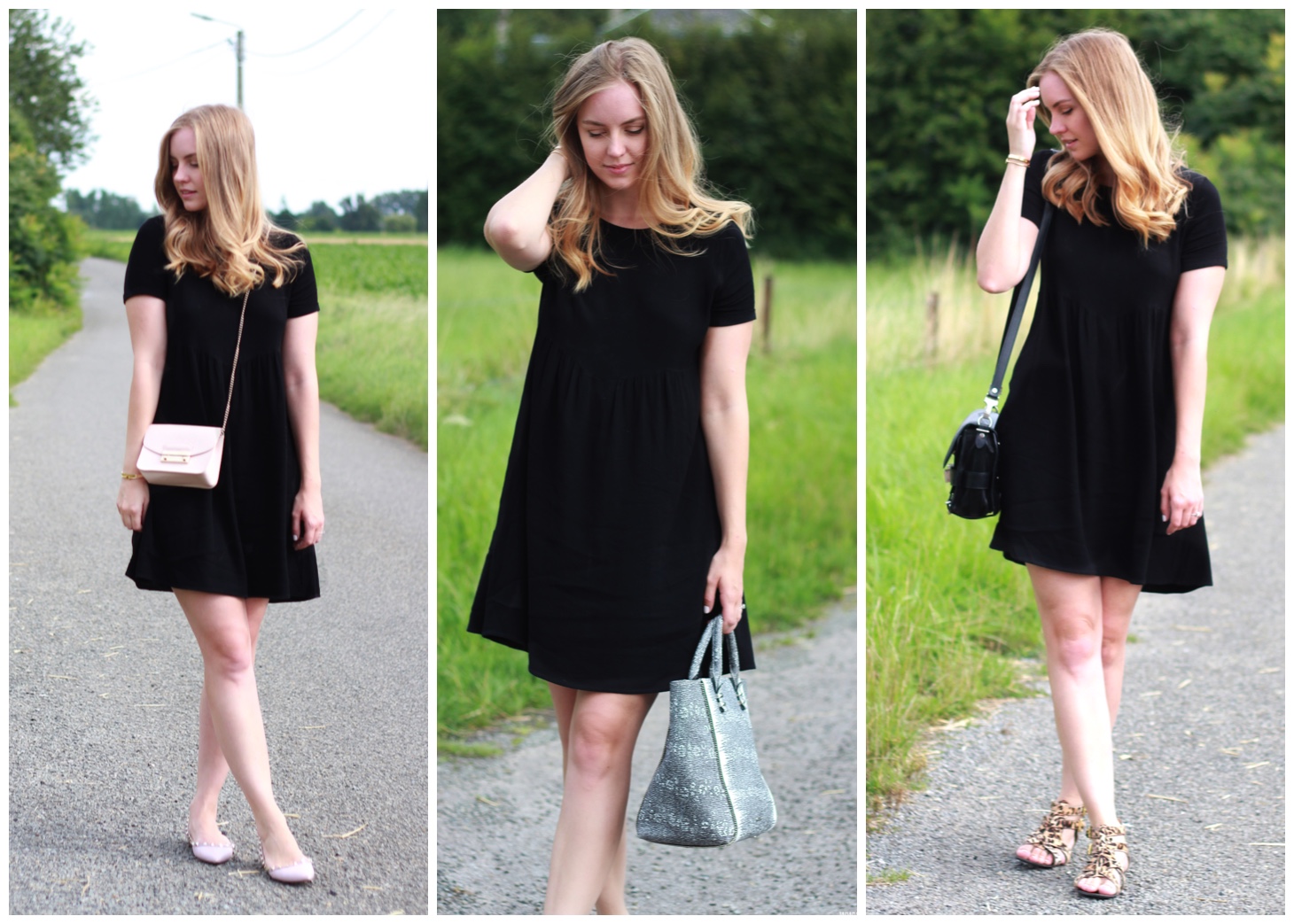 I certainly don't need to convince you that a little black dress is a staple in everyone's wardrobe. It's feminine, versatile and it can be worn a thousand different ways. My new favorite one is from Bash (remember when I got it?) and I've been living in it this summer. It's so comfortable and the lacing details at the back makes it a lot more interesting than a simple plain version. Since I wear it so much and for so many occasions, I decided to show you three super easy ways to wear it for a casual get together, a romantic date or a day at the office!
Romantic date
For a romantic date, I pair it with my favorite pair of rockstud flats from Valentino and my Furla mini Metropolis bag. These two pale pink pieces are fast becoming my favorites in my closet… I've always been a sucker for anything dusty pink and these are the proof that it can act as a neutral color!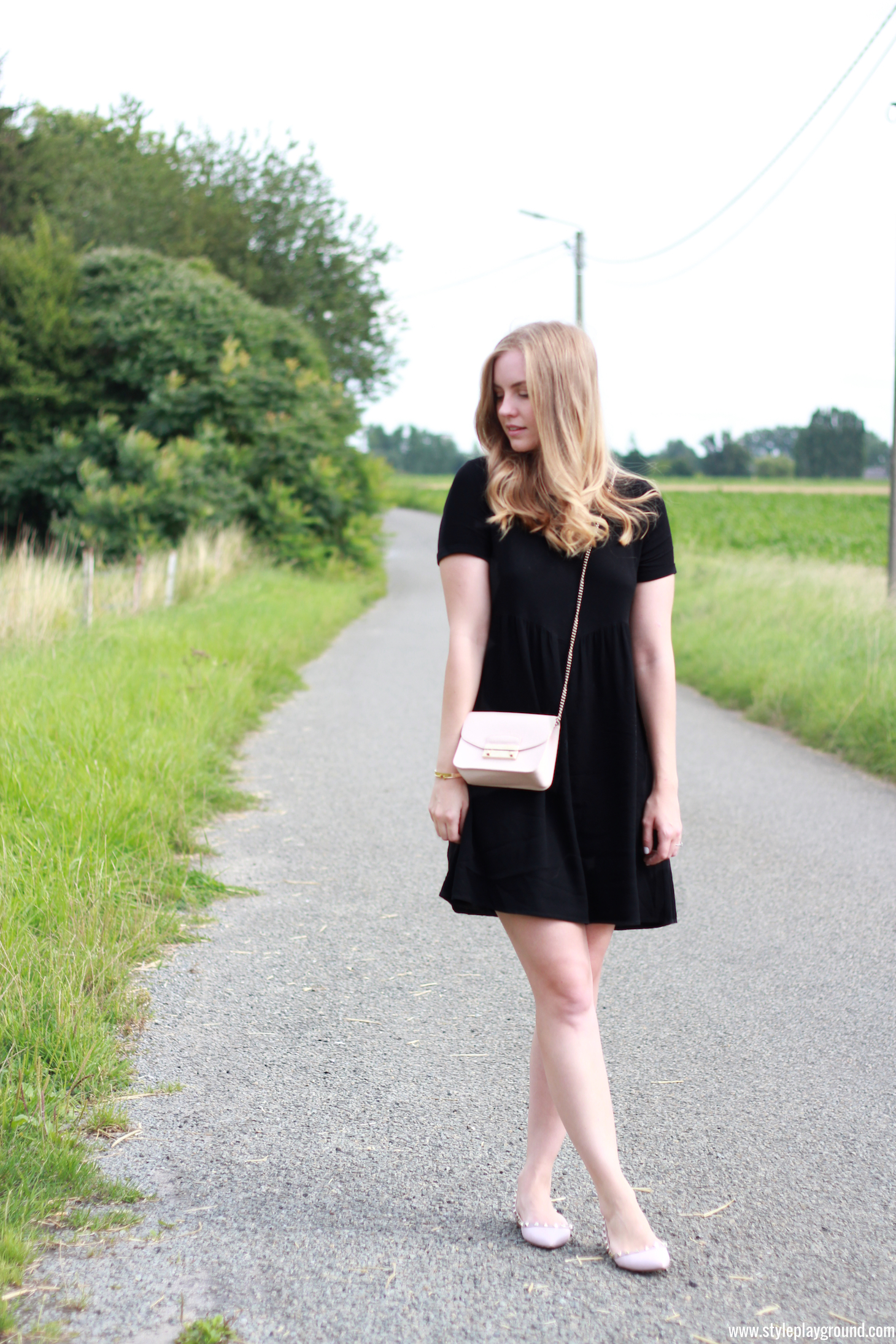 Heading to the office
For long days at the office, I like to be as comfortable as possible while staying a little bit chic. I love to carry my Rebecca Minkoff bag to work since I can easily fit my laptop, planner and daily essentials in it without any trouble. I also like to keep things very simple and basic and simply throw on a pair of black flats.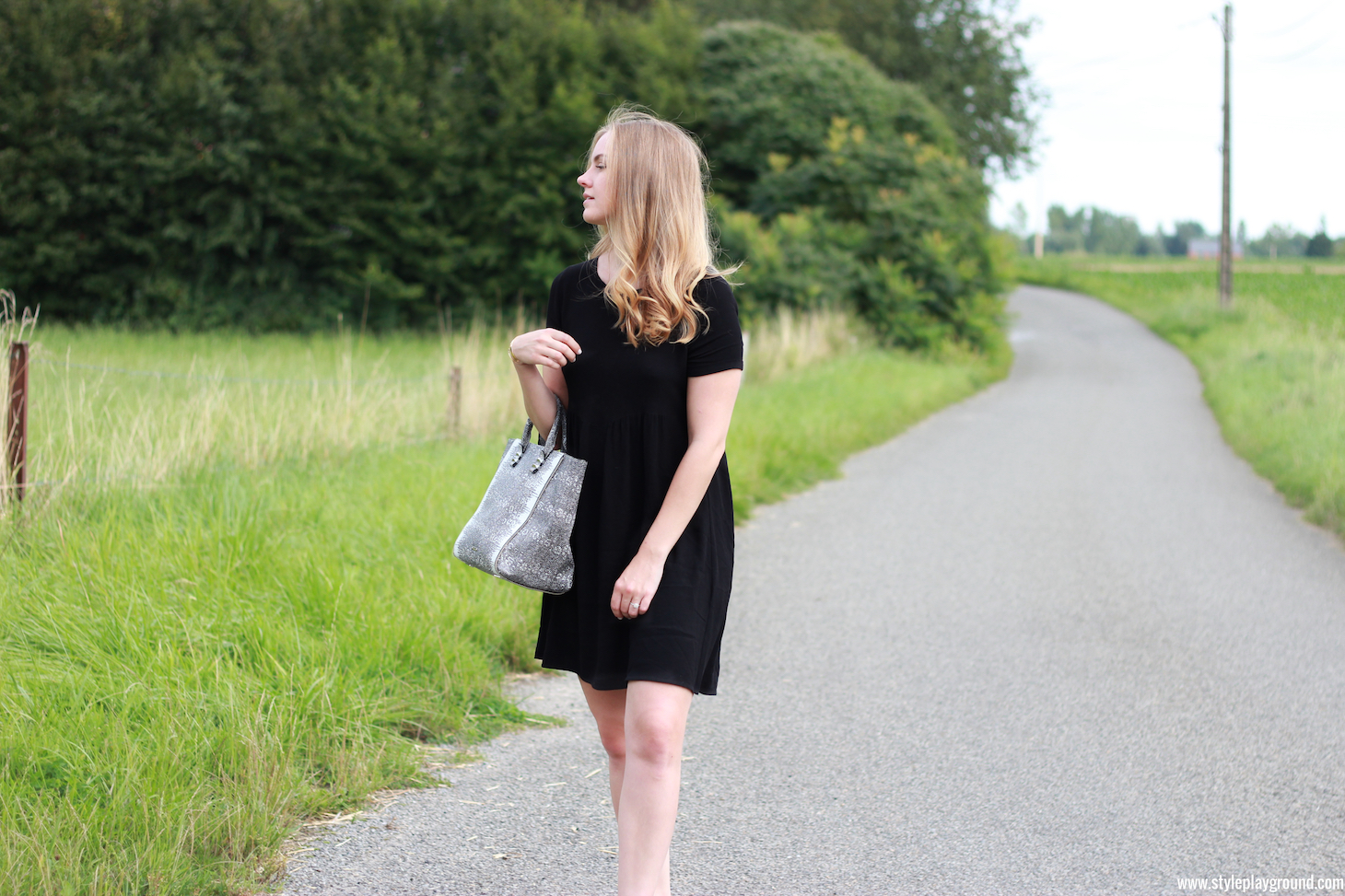 Brunch with the girls
For a casual get together with my best friends, I like to add a little leopard touch by wearing these gladiator shoes. Although they're quite old (I got them 3 or 4 years ago at River Island) I still love them and wear them pretty much all the time during summer. They're comfortable but also add a nice element to the look. And in case we go shopping afterward, I always take my Proenza Schouler PS11 bag with me since I can carry it on my shoulder and keep my hands totally free for some serious Instagraming sessions!