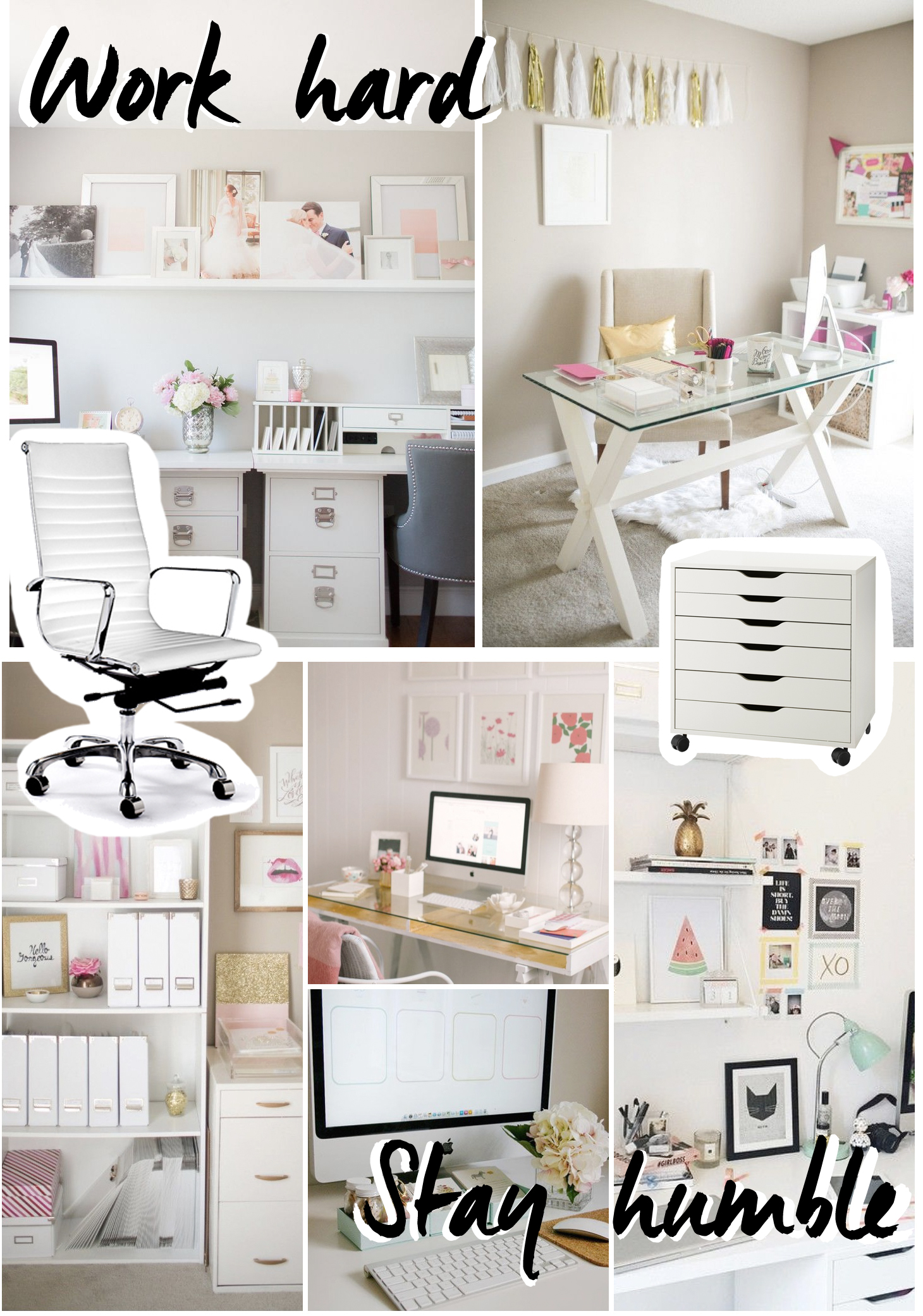 Our big move to our very first house together is coming up really quickly! I've been spending the last few weeks in our countryside home and while I love it here, I can't wait to move to our new place. Every time I go there, I still have to pinch myself. The house is fantastic and a lot like us. The rooms are big without being gigantic and the light is incredible everywhere! One of the rooms that makes me the happiest right now is my future home office. In our appartment, I never had a real working space. I started by working on our dinning room table, then I had a little desk in our bedroom while finally installing a real desk in my closet (that you might have seen here). But this time, I'll have a full room dedicated to my office and I am so incredibly excited about it.
This room will need to serve different purposes. First and foremost, it will be my office. It's where I'll work on the blog, on projects for clients and do all this boring paperwork. I'll need a big desk, some storage and a filling cabinet. Then, I would like it to be a craft room. I haven't really done any sewing lately just because I didn't have a real space for it… But this room is big enough for me to install a very long desk that could be divided in two, with one side dedicated to work and the other one to crafts. This also means that I will need storage for all my supplies like threads, fabrics & papers. Then, of course, I will use this room to take all my blog photos for non outfit posts. The light is incredible there and I can't wait to shoot photos and videos in there. And since I'll be filming in there as well, I'll need some pretty backgrounds and a lot of natural lighting as well. Finally, I am planning on installing my vanity & makeup collection there as well. While this probably doesn't make sense for a lot of you, it actually does for me since I talk about beauty quite a lot over here and on my Youtube channel.
With all of that in mind, I've been gathering inspiration all over the place. From magazines, blogs and, of course, Pinterest. And here's what I am aiming for: a lot of white, some colorful accents, a lot of drawers and shelves, maybe a day bed to relax & film on and a huge wide desk. I think that I'll try to repurpose some pieces of furniture that we already have, like bookshelves & drawer units, but for the rest, I think that a trip to Ikea and quite a bit of DIY will be necessary!