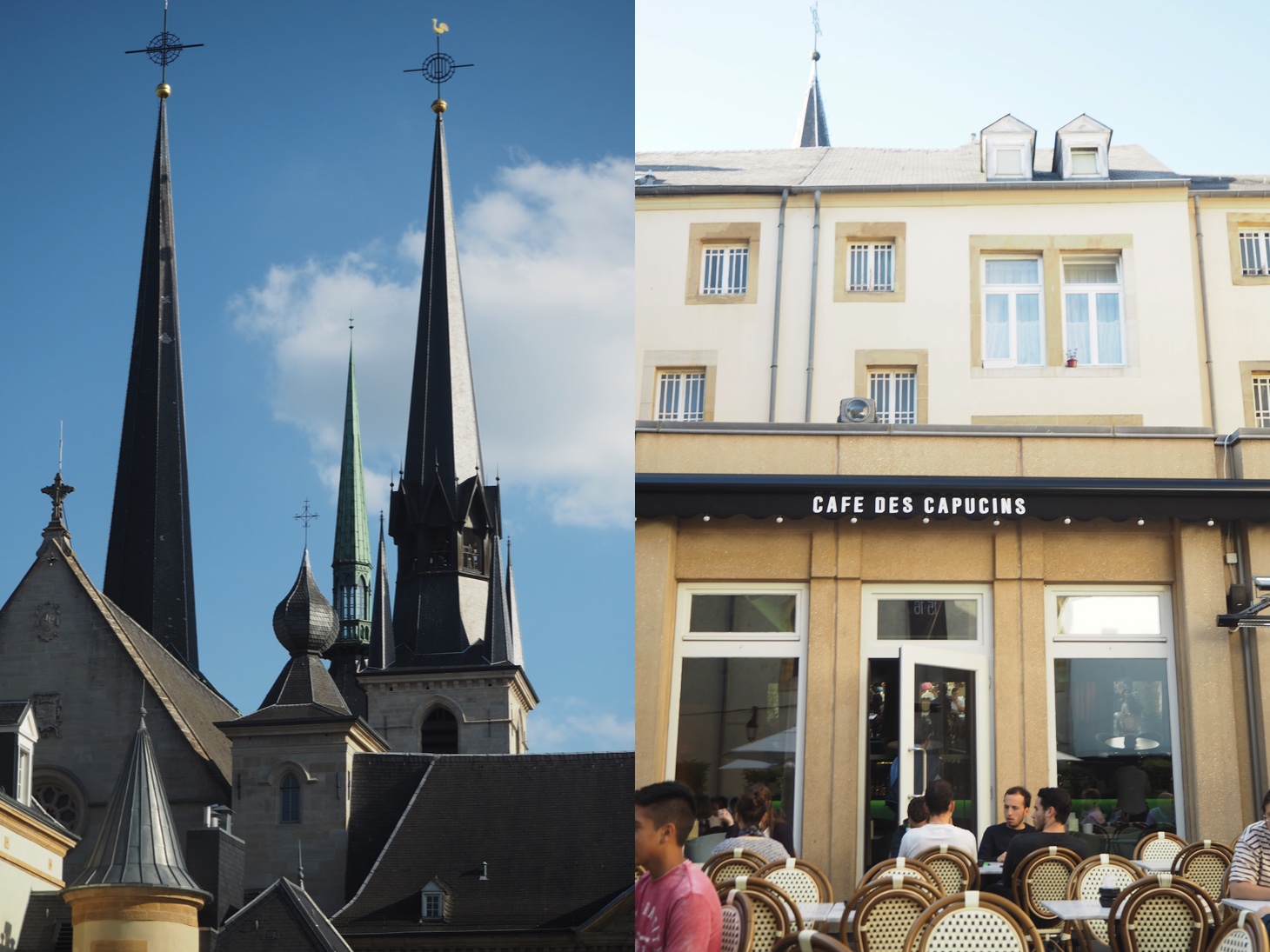 Last month, I headed out to Luxembourg for a 3 days city trip with my mum. It had been ages since we last took a trip together and it felt really relaxing and simply wonderful. We decided to go to Luxembourg quite last minute as my mum had already been there but didn't see much of the city so we thought why not, and we packed the car.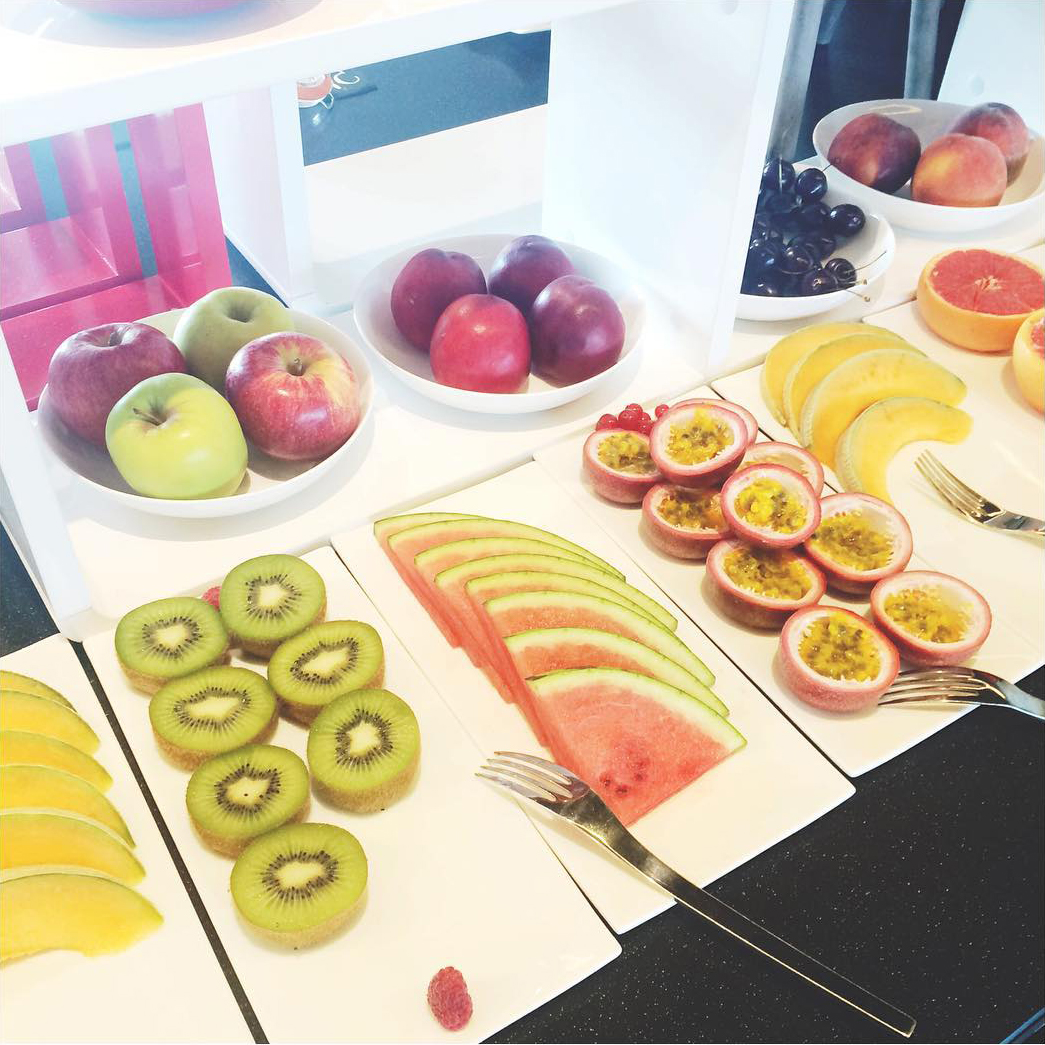 Where to stay
When we sat down to book our hotel, we didn't really know where to start. We didn't have any city guides available and didn't know which area we would love. We finally settled down on the Sofitel Grand Ducal and we loved it. The hotel isn't really in the city centre but it's very close by and easy to access with a car (the hotel has a car park). We had a beautiful room with a view all over the city which was really nice. The room itself was spacious and the bathroom was really modern. The hotel also offers a gym which is pretty well equipped but sadly, it doesn't have a sauna or steam room. But the most incredible feature of this hotel is its breathtaking view from the restaurant & bar area. Thankfully, we had book a room with breakfast included, which means that we enjoyed it for three mornings in a row and trust me, I am not complaining. The breakfast itself is marvelous. Think fresh fruits, eggs, pastries, cereals and so much more!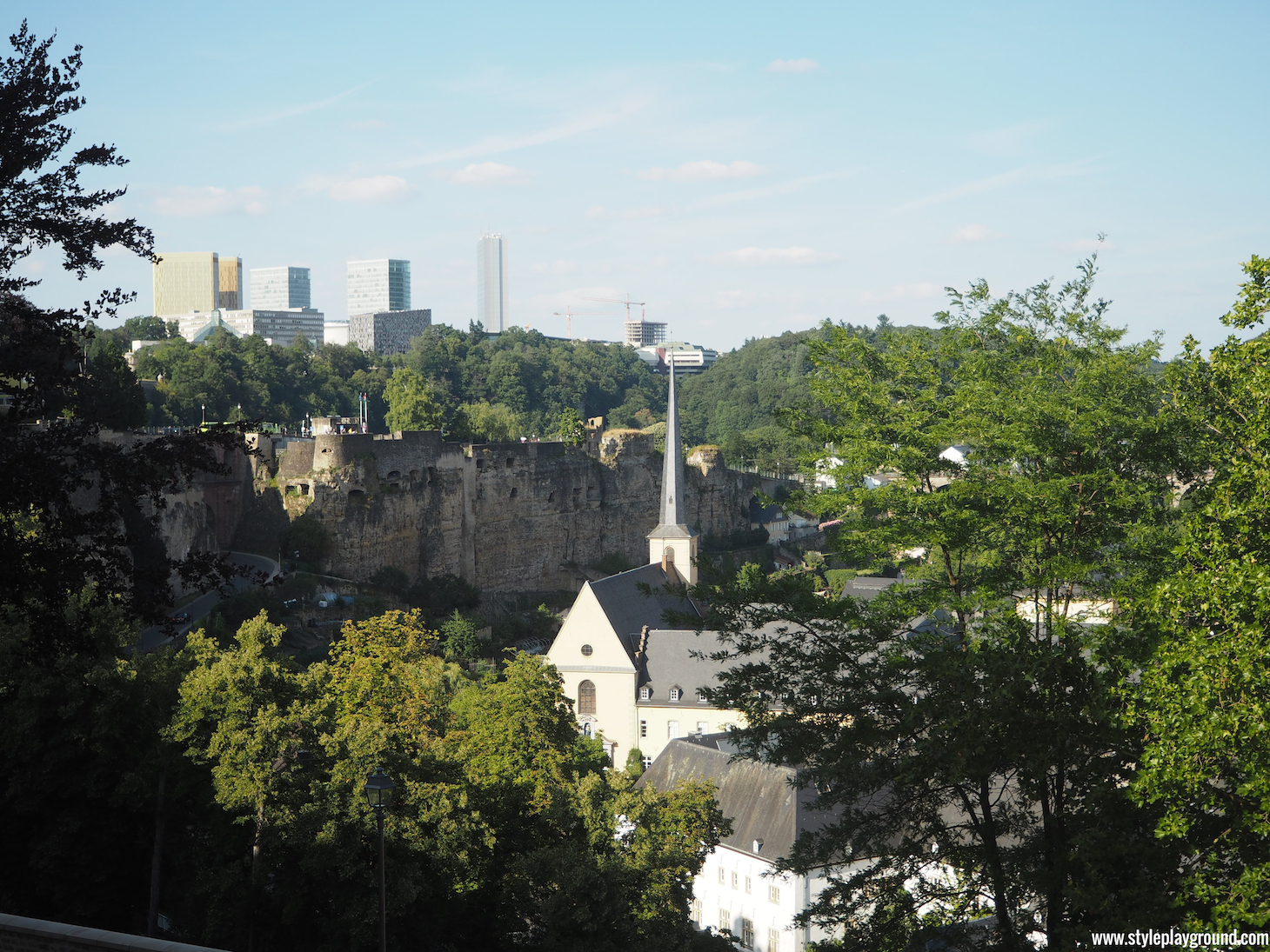 Where to eat
Of course, we had to try our hotel's restaurant as soon as we arrived. It was nearly 2PM and we were starving and had no will power to chase down a good place to eat in town, and I am glad we didn't! The view is breathtaking but the food is excellent as well. Although it's very classic food and only has 2 vegetarian options, I loved it and would certainly go back if I am ever back in the city. The service is really good as well and our wine was delicious.
If you fancy some sushis & Asian food, AKA is the best place we have found. It has a sushi train but we decided to go for noodle soup, tempuras & gyozas instead. The food is really delicious and the place itself is quite a sight. It's located on the first floor of the public library and feels cosy while being spacious. Although we secured a table as soon as we arrived, I would highly suggest booking your table in advance to avoid any queue! Another great surprise was Le Mudam café. Located inside the Museum of Modern Art, it's one of the most beautiful places I have ever seen. The place is made of marble and trees, all located underneath a glass ceiling. It's full of light and so unique that I instantly fell in love. While you can stop by to get a cup of coffee, I can only suggest having lunch as well. I ordered the vegetarian salad which not only was huge but sooooo good. All the ingredients were really fresh and it even came with rice and pineapples! The service was on point as well and the wine was delicious and really light.
For drinks, make sure to stop by Le Café des Capucins. This place has a great terrace and has a wide variety of cocktails & food and reminded me a lot of Parisian cafés. They also have a restaurant located next door but we didn't get a chance to try it out. The bar located on top of our hotel was incredible as well. It had the longest cocktail list that I've ever seen and the view is even better at night!
Where to shop
To be honest with you, I didn't buy anything while I was there. I know, shocking, right?! But I've been surprised by what Luxembourg has to offer. You'll find big names like Chanel, Louis Vuitton & Hermès but also high street shops like H&M, Zara & Lush. Beauty wise, I stopped by Paris 8 which is a beautiful store that sells some of my favorite beauty brands like Bobbi Brown, Estée Lauder & Tom Ford. I also stopped by Swimming Pool, a very cool store with an edgy vibes that stocks incredible premium brands like Filles à Papa. I then stopped by Cape Cod, a beautiful shoe store that sells Jimmy Choo, Christian Louboutin & Manolo Blahnik. Of course I fell in love with all of them but decided to be wise and left empty handed. Sephora was a really good surprise. While it's a lot like the French ones, it has brands that are nearly impossible to get hold on in Belgium like Nars, Too Faced or Urban Decay.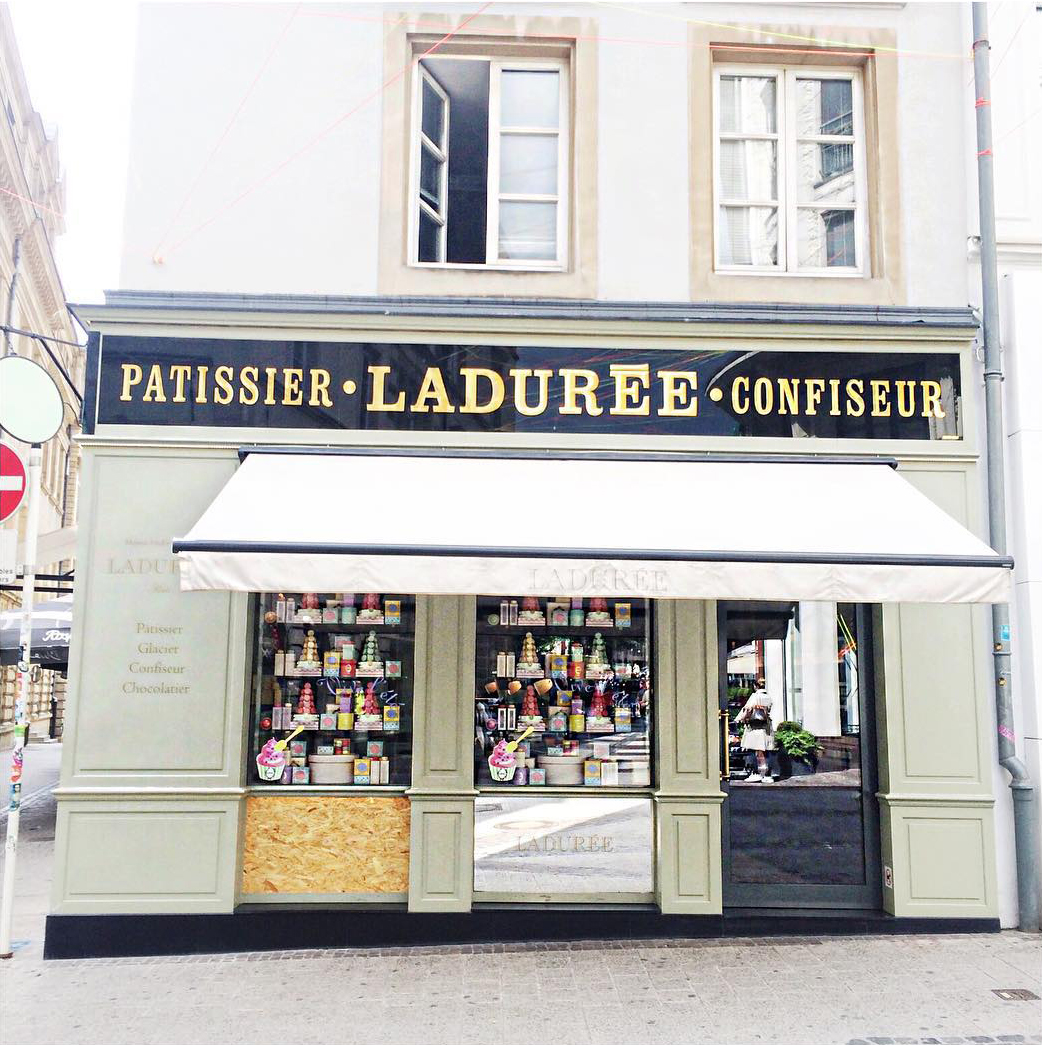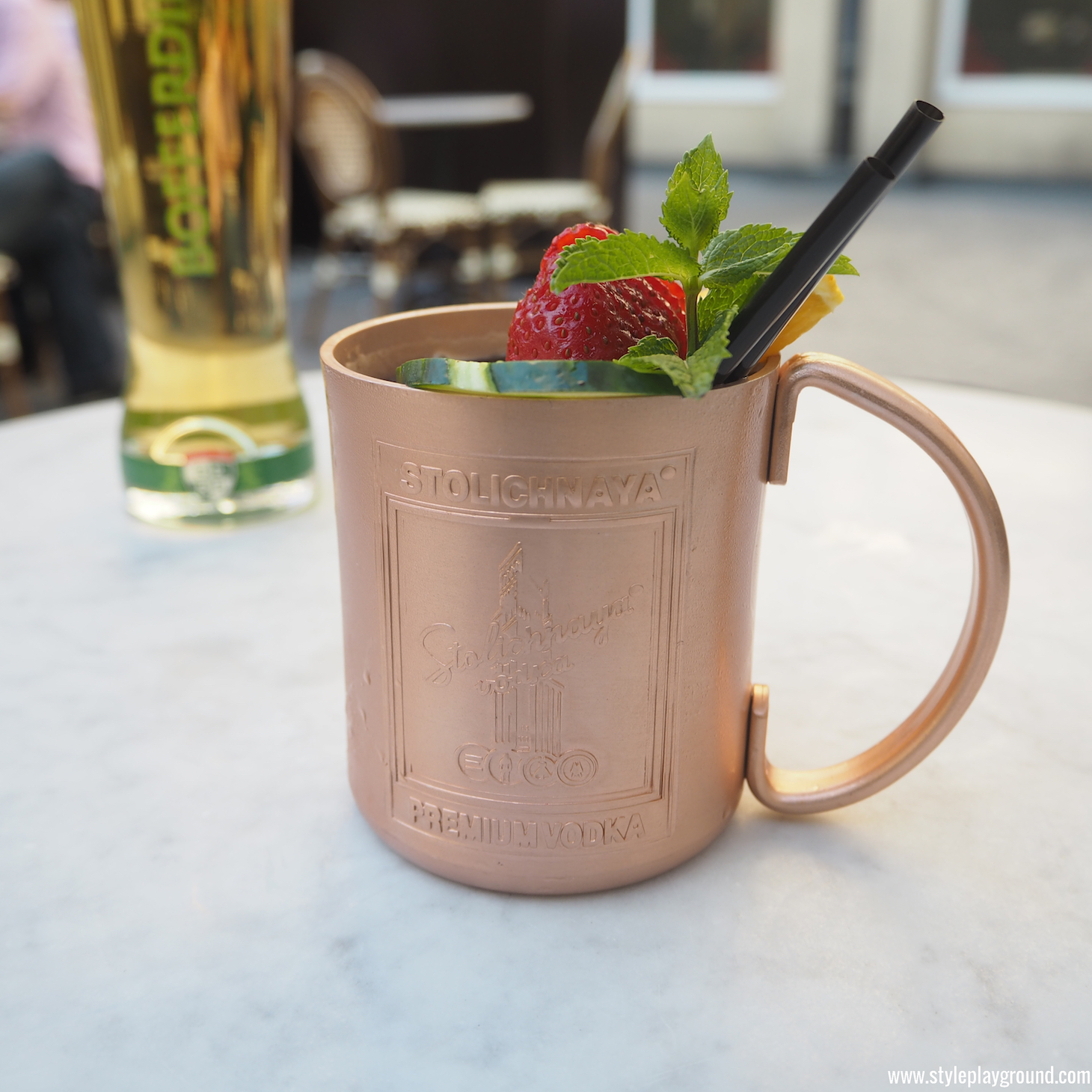 What to do
The first thing I would suggest to visit would be the Palais Grand Ducal. It is the official Palace of the Royal Family and the city offers guided tours all day long. Stop by the Tourist office to get tickets and enjoy the visit. This palace is quite unique and reflects different styles & times. Although we could only get tickets for a tour in German (which I absolutely don't speak), it was incredible to discover the palace and our guide was kind enough to give us a bit of information in French as well. Another place to visit is the Mudam. This Modern Art museum is located a little bit outside of the city centre but the building is beautiful. I believe it doesn't have any permanent collection and only hosts temporary exhibitions, so make sure to check that out before you go. We didn't visit much else but we spent a lot of time wandering around the city, so make sure to pack comfortable shoes and your camera!