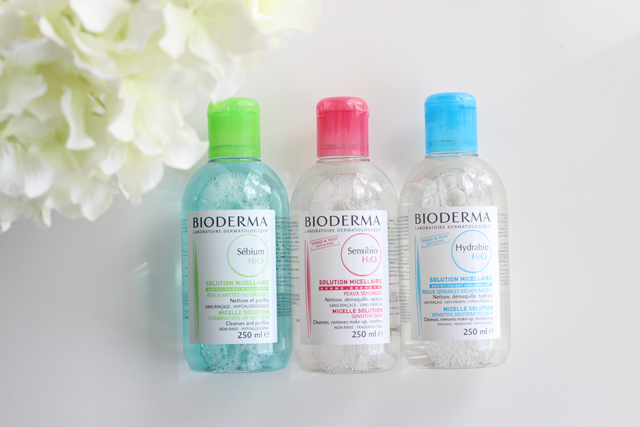 I've been raving about the Bioderma micellar water ever since I started Style playground more than 4 years ago(!!) and I still use it every night to take my makeup off. It gets rid of anything on my face, including waterproof mascara and heavy coverage foundation, but it doesn't irritate my skin as it is designed for sensitive skin. Truth is that I love it so much that I have issues living without it for more than two days!
Never tried it before? Then now is your chance! 3 winners will each one receive a bottle of Bioderma micellar solution! There's actually three to choose from: Sebium H20 -designed for combination & oily skin-, Sensibio H20 -designed for sensitive skin- and finally Hydrabio H20 -designed for dehydrated & sensitive skin.
Follow the steps below to enter the giveaway! All the rules are listed down there as well, good luck!