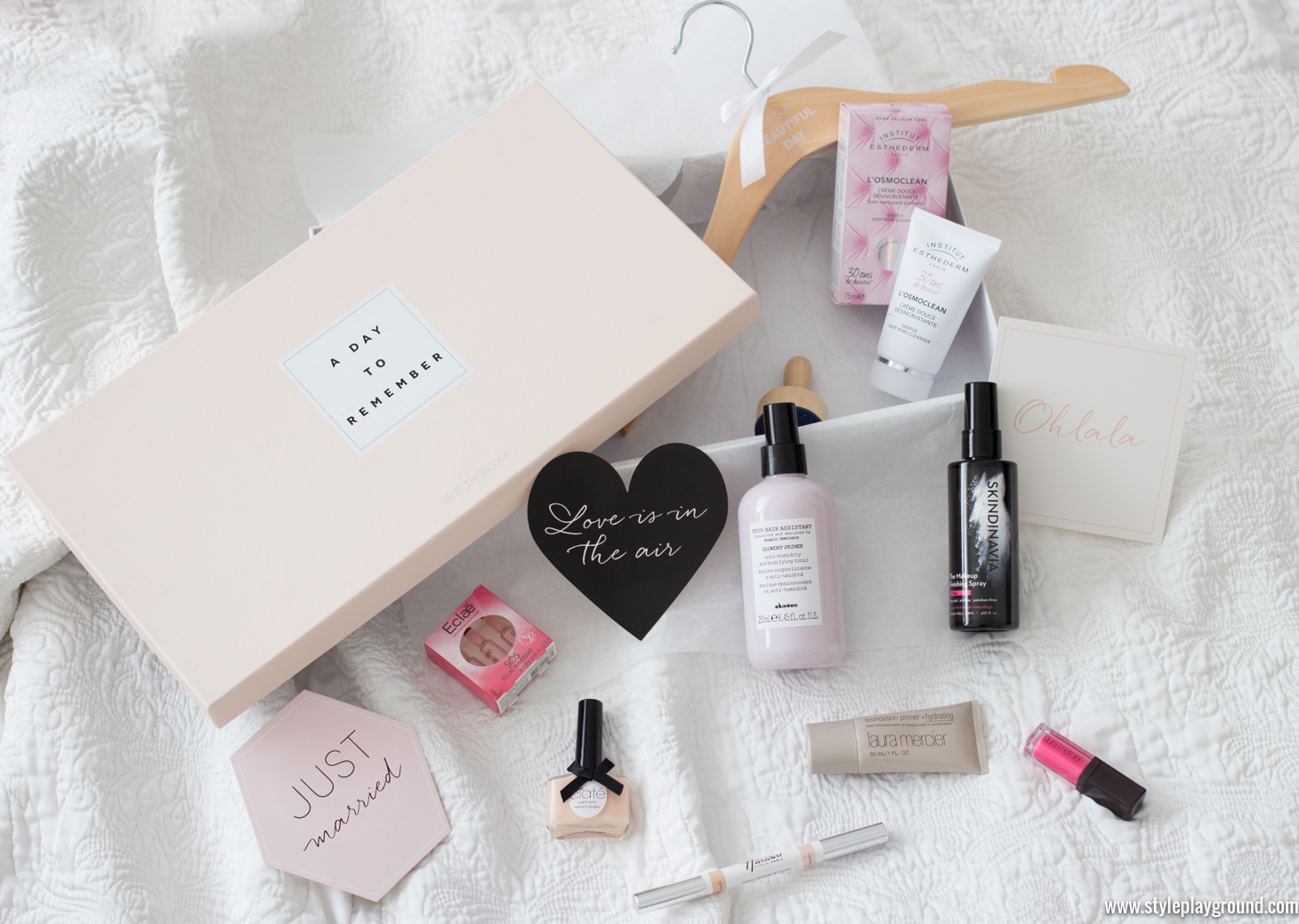 With my wedding date getting closer and closer, I've turned into a little bit of a Bridezilla. Now I have to admit that I am not running around like a maniac to check every single detail but there's currently a pile of Bridal magazines on my coffee table and I am ticking more and more things off my to do list.
When I first heard about the limited edition Birchbox, I was curious. I've never tried Birchbox before but I remembered seeing their bridal edition popping up on blogs last year and it's seemed pretty good. This time, I decided to reach out to Birchbox and ask them to try out the box, and I am glad I did!
It arrived yesterday and I was instantly blown away. The packaging is spot on and I totally plan on keeping the box and filling it with memories and souvenirs of our big day. I unboxed it on my Snapchat (username axelleblanpain) and quite a few have already reached out to me to ask about its release. It'll be out on March 5 and you can get one over here. But let's talk about the content, shall we?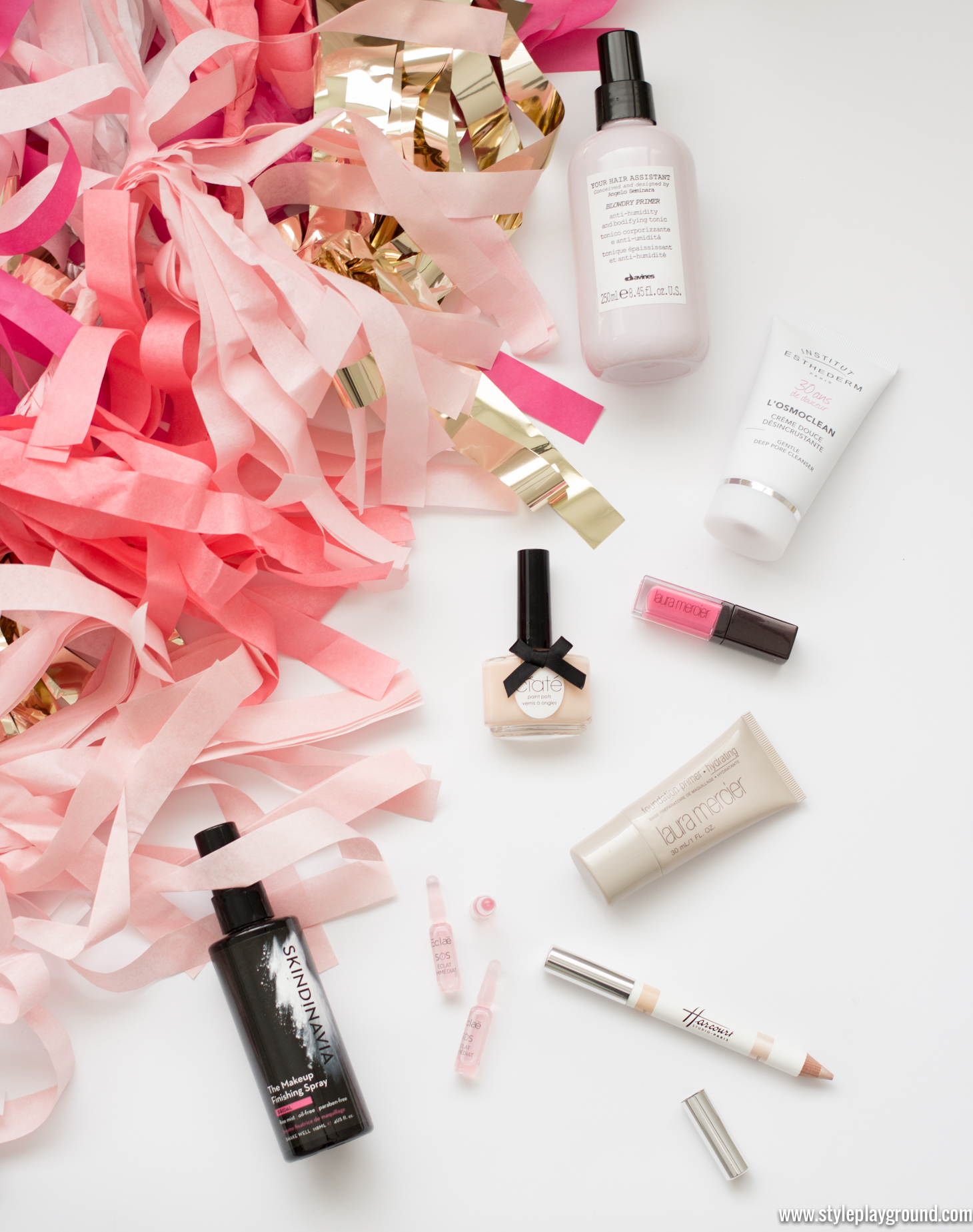 This box comes with a handful of impressive beauty products that have been carefully selected for your big day (or your sister's or best friend's). The first product that caught my eye is the Davines your hair assistant blowdry primer. While I don't usually blow dry my hair, it has become a necessity in my busy schedule over the past few months. I am always on the hunt for a perfect product to protect my hair while avoiding frizz and this ones seems pretty good. It promises beautiful sleek hair that dries quicker so expect a review on it really soon! Then there's the Institut Estederm gentle deep pore cleanser which I am very curious about. This super gently scrub is aim to give your skin a beautiful & fresh glow while getting rid of impurities. I am so impatient to try it since my skin is a bit grainy at the moment! A product that really surprised me is the Eclaé Sos éclat immediat. These three little capsules are designed to give you an instant glow all while soothing and illuminating the skin.
If you're more into makeup, don't worry, the box is filled with goodies that you'll love! There are two travel sizes of my all time favorite products from Laura Mercier. The lip glacé in the shade pink pop is by far the prettiest gloss that I've tried in a while. I already love and own a couple of shades but this one is brand new to me. While I would have never picked it up in store, this shade is actually a beautiful sheer pink that makes your lips look incredible. The formula isn't tacky or sticky and I find it to last pretty well for a lip gloss. The foundation primer is a old favorite of mine -although I've never tried the hydrating version, which is crazy considering how dry my skin is. While I haven't tried this one yet, I am happy to report that Laura Mercier primers are, in general, fabulous. A product that really caught my eye is the Harcourt light diffusion pencil. Now I've known the Studio Harcourt for their incredible portraits but I had no idea that they had a makeup range! This dual ended pencil is exactly the kind of product that I love. This year, I am all about strobing and this feels like the perfect addition to my makeup bag. One side is a completely matte highlight while the other end has a more shimmery finish. I feel like this would be perfect to highlight your brows but also your nose and cheekbones. Expect a full review very soon cause I am so excited to try this out! And to make sure that your makeup stays flawless the whole day, they've also included a Skindinavia bridal makeup setting spray. These are loved by beauty addicts all around the globe and I can't wait to give it a go!  Finally, we have a beautiful Ciaté nail polish. Now you might be familiar with the brand already as they recently did a collaboration with Olivia Palermo but they've been on everyone's lips in the industry for quite some time now. I've never tried it before but I am really excited to give this shade -beach melba- a go. It's a beautiful pastel peach and it's my perfect go to shade at the moment.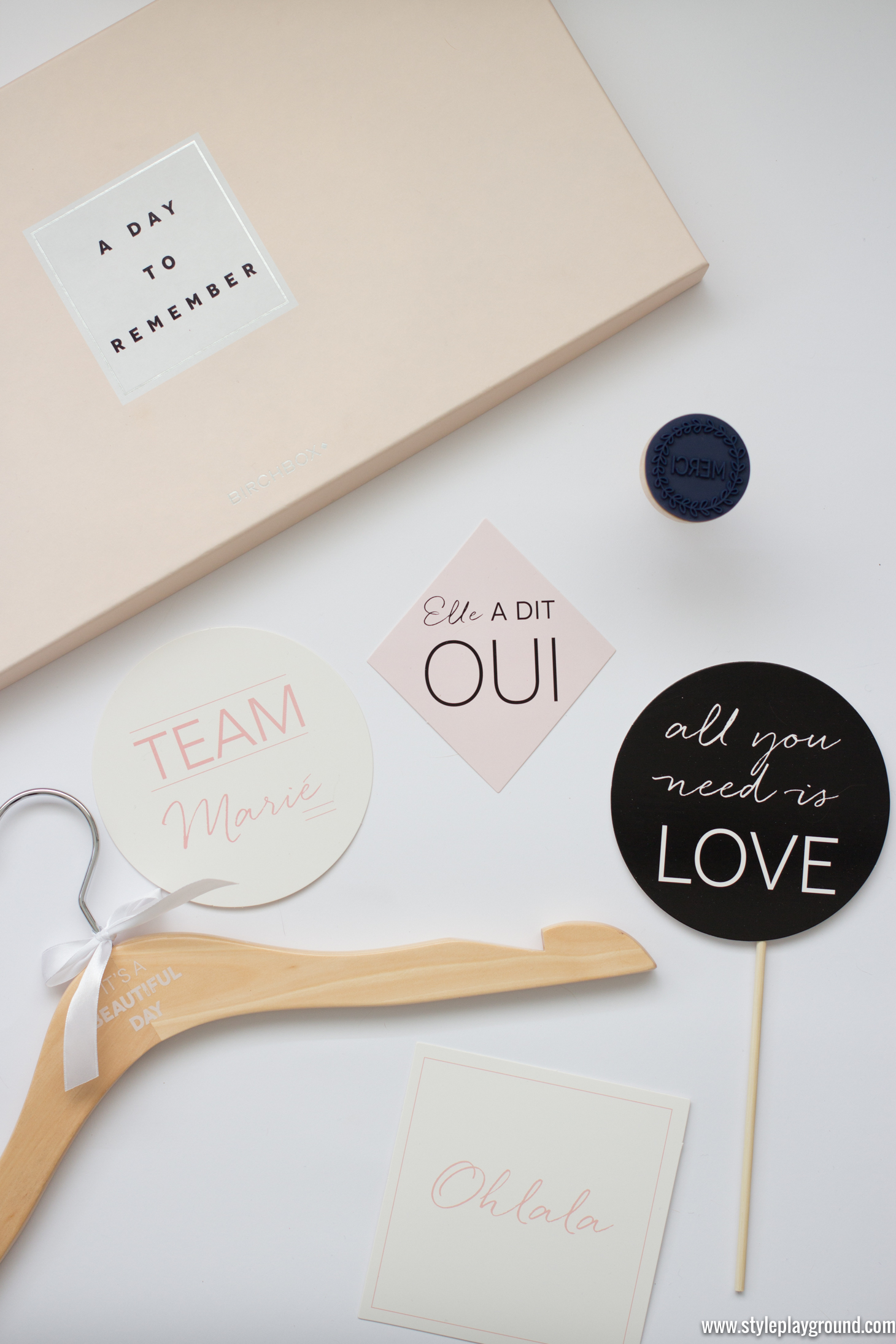 Let's move on to the goodies. Birchbox has included a couple of lifestyle goodies to make the whole box that much more special. First and foremost, there's an adorable hanger from La Mariée aux Pieds Nus with 'it's a beautiful day' written on it. I find it really cute and absolutely essential to hang your dress on the big day. In the meantime, I totally plan to use it to hang my town hall dress on it. The box also comes with an adorable 'merci' stamp that would be perfect for sending out your thanks notes. It's no secret that I love stationery and stamps so I can assure you that this one will be well loved. Finally, there are a couple of little photos props with pretty quotes on them. While I'm not a huge fan of these as I feel that we've seen them everywhere, I totally plan to use them really soon for a special day with my bridesmaids!
Sooooo, what do you think of the box? Do you plan to pick it up for yourself, your sister or a dear friend?