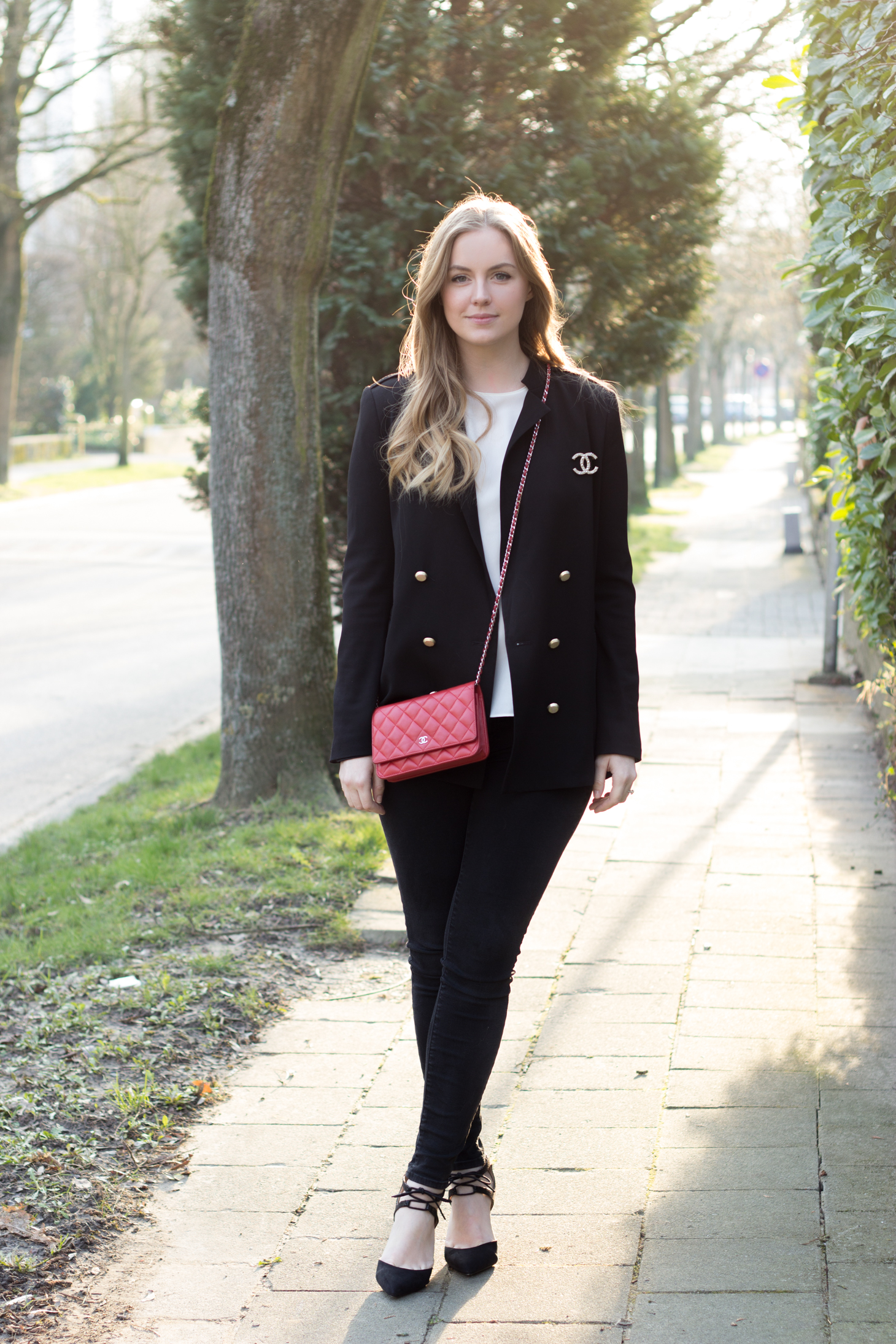 Turning 26 definitely made a big impact on me. As much as I thought that 25 was already a big step, 26 feels even more important. And while I am seeing changes in big areas of my life such as work, I am also seeing an impact on my closet and on the way I dress.
While I still have the same motto when it comes to fashion (have fun & play around!), I surely shop less but I tend to go for more classic pieces that will last a bit longer than just a few months. While it means that I invest in beautiful timeless pieces, that doesn't mean that I don't shop at high street shops anymore, quite the contrary actually! While I tend to splurge on key items such as bags, shoes & jewelry, I often pop into Mango or Zara for tops, sweaters & dresses.
This outfit is a good representation of  pieces that I am currently loving and that I totally consider as classics. I am wearing my black blazer that I randomly found at H&M during fashion week two years ago. You've already seen it here and here and I am still madly in love with it. It has this perfect slightly longer cut that elongates the silhouette and a beautiful silky material that feels absolutely wonderful. I paired it with this white top from Mango and my favorite pair of black skinny jeans from American Eagle. I added my red Chanel wallet on chain and a pair of black heels to finish of the look!