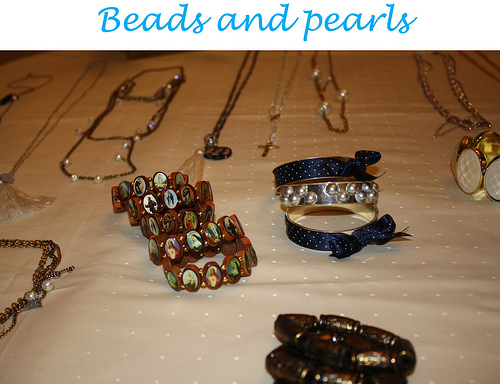 The thing when you blog about fashion is that it gives you the chance to meet people that share the same passion as you.
And that's the case with my blogger friend Eva. She and I are both big jewelry fans, so when she invited me to her fabulous appartment to have a look at her own jewelry line, I couldn't say no!
I really like her work, it's really feminine, fun and versatile.
So here are some of the photos I snapped, but don't forget to check her blog to see more of her creations!
Le truc quand vous écrivez un blog sur la mode, c'est que cela vous donne la chance de rencontrer des personnes qui partagent la même passion que vous. 
Et c'est le cas avec ma copine bloggeuse Eva. Elle et moi sommes de grandes fans de bijoux, alors quand elle m'a invité dans son fabuleux appartement pour jeter un coup d'oeil à sa propre ligne de bijoux, je n'ai pas pu dire non!
J'aime beaucoup ce qu'elle fait, c'est très féminin, drôle et versatile. 
Alors voila quelques unes des photos que j'ai prises durant la soirée, mais n'oubliez pas de visiter son blog pour découvrir d'autres de ses créations!