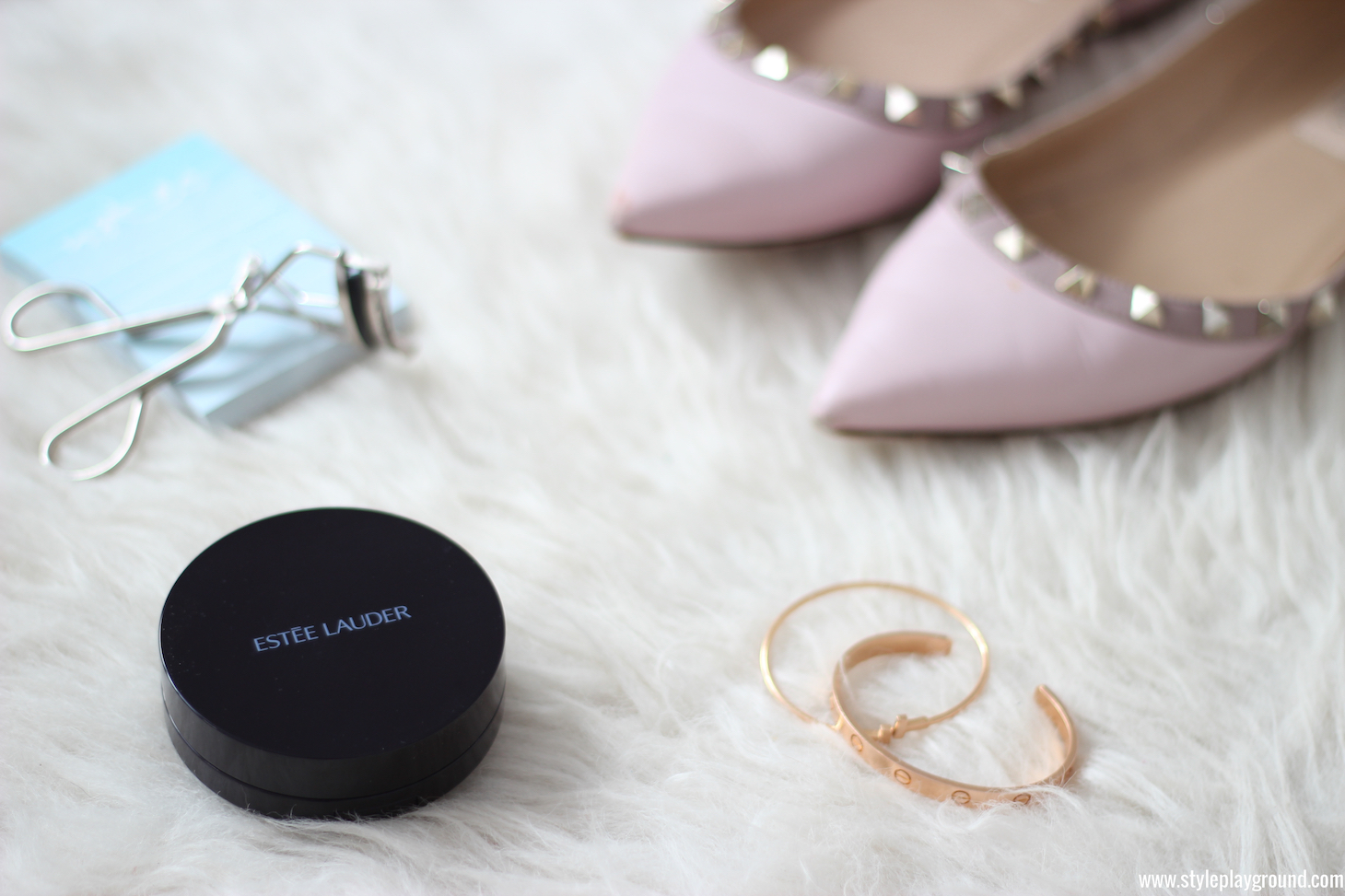 There are certain brands that you simply love and Estée Lauder is one of those for me. I remember buying my first bottle of their advanced night repair serum and falling in love with it immediately. So when they asked me a couple of weeks ago if I would like to work with them on a special project, I simply couldn't say no.
The idea behind it was to share with you how I use their latest release, the double wear to go compact, in my everyday life. The result is exactly how I pictured it and I couldn't be happier about it!
But more about the product now! This little compact is the handbag version of their cult foundation double wear. Designed to do quick touch ups during the day, this little guy is simply brilliant. First of all, the packaging is great. It's small while feeling luxurious and even holds a mirroir and a little sponge on the inside. But the great thing about this is that you simply have to click a button to get the perfect amount of product and that's it! I apply mine on the go whether I am meeting a new client, catching up with my besties over drinks or going on a date with my fiancé. I like to apply it with the little sponge for a very flawless, natural and luminous result. And the best thing is that, just as its big brother double wear, this makes my skin very happy! It doesn't feel drying at all and illuminates my skin without feeling too heavy either. It's simple, I can't leave my house without it now!
So here we go with the video, I really hope that you'll love getting a little peek inside my daily life!
This post was created in collaboration with Estée Lauder