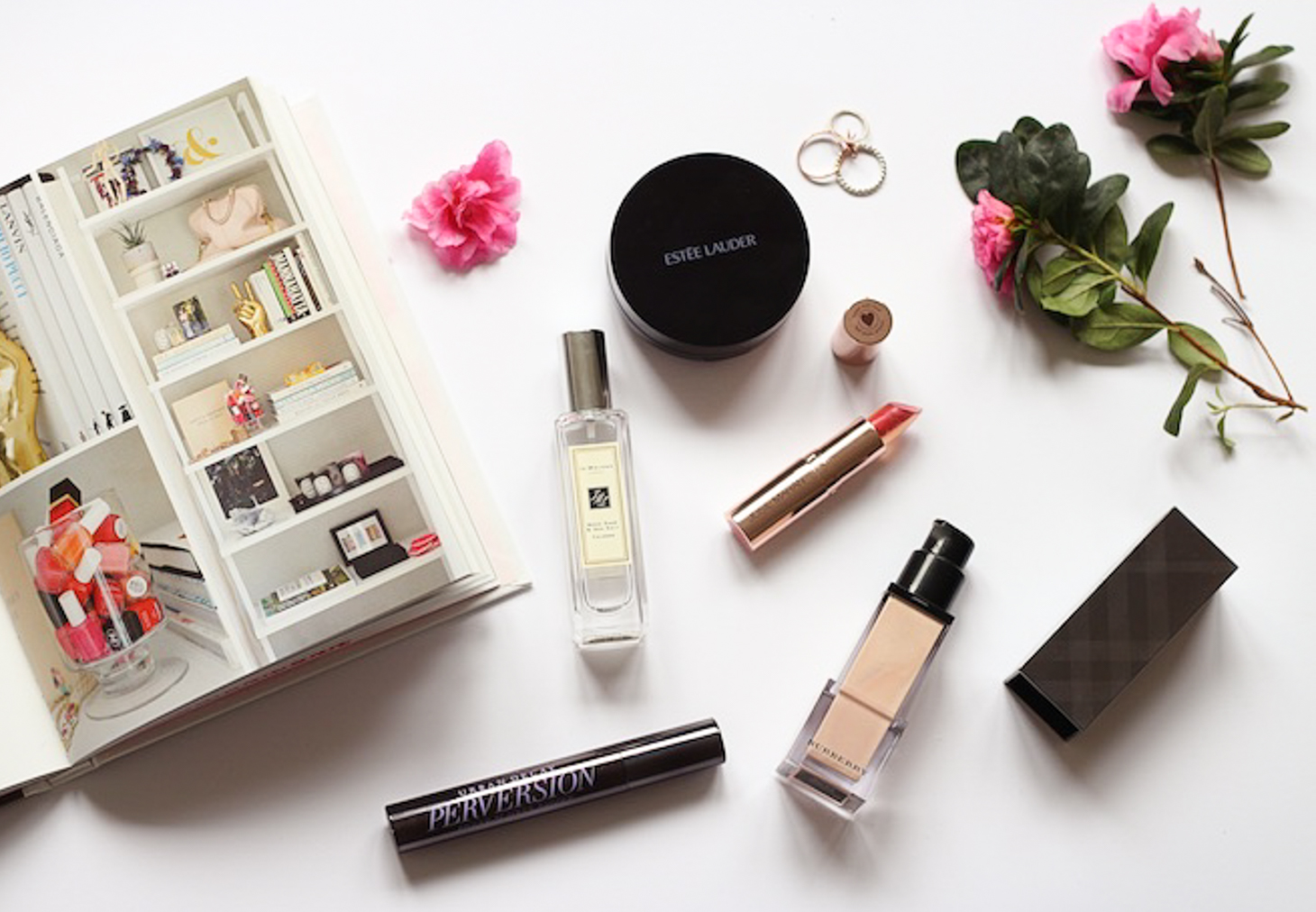 Lately, I've been living out of my makeup bag. Whether I am on the go or spending the weekend away, I've learned which products I like to have with me on a daily basis. Want the details?
The Burberry fresh glow luminous base is the first step in my routine. This light base gives a beautiful luminous finish to the skin & really help the application of your foundation. I personally apply it with a flat foundation brush but I sometimes mix with with my concealer to create subtle highlights on the complexion. Then, I use a bit of the Estée Lauder double wear to go compact. I always keep it in my bag for touch ups on the go but this little guy is also great to travel with. Just one click delivers the perfect amount of foundation to do my whole face in a simple, mess free way.
While I usually change what eyeshadow I am using, I am pretty loyal to the Urban Decay perversion mascara for days off. It coats all the lashes while giving a very natural effect -think your lashes but better. It doesn't have the best lasting power but if I am having a lazy Sunday, this is the one I go for. My last makeup essential is the Josie Maran love your lips hydrating lipstick. This keeps my lips very moisturised all while delivering a beautiful pink color. Because the pigments are coated with a lip balm, this lipstick gives a slight ombre effect which looks natural while giving your lips a little extra something. I finish off with a few spritz of wood sage & sea salt from Jo Malone and I am good to go!