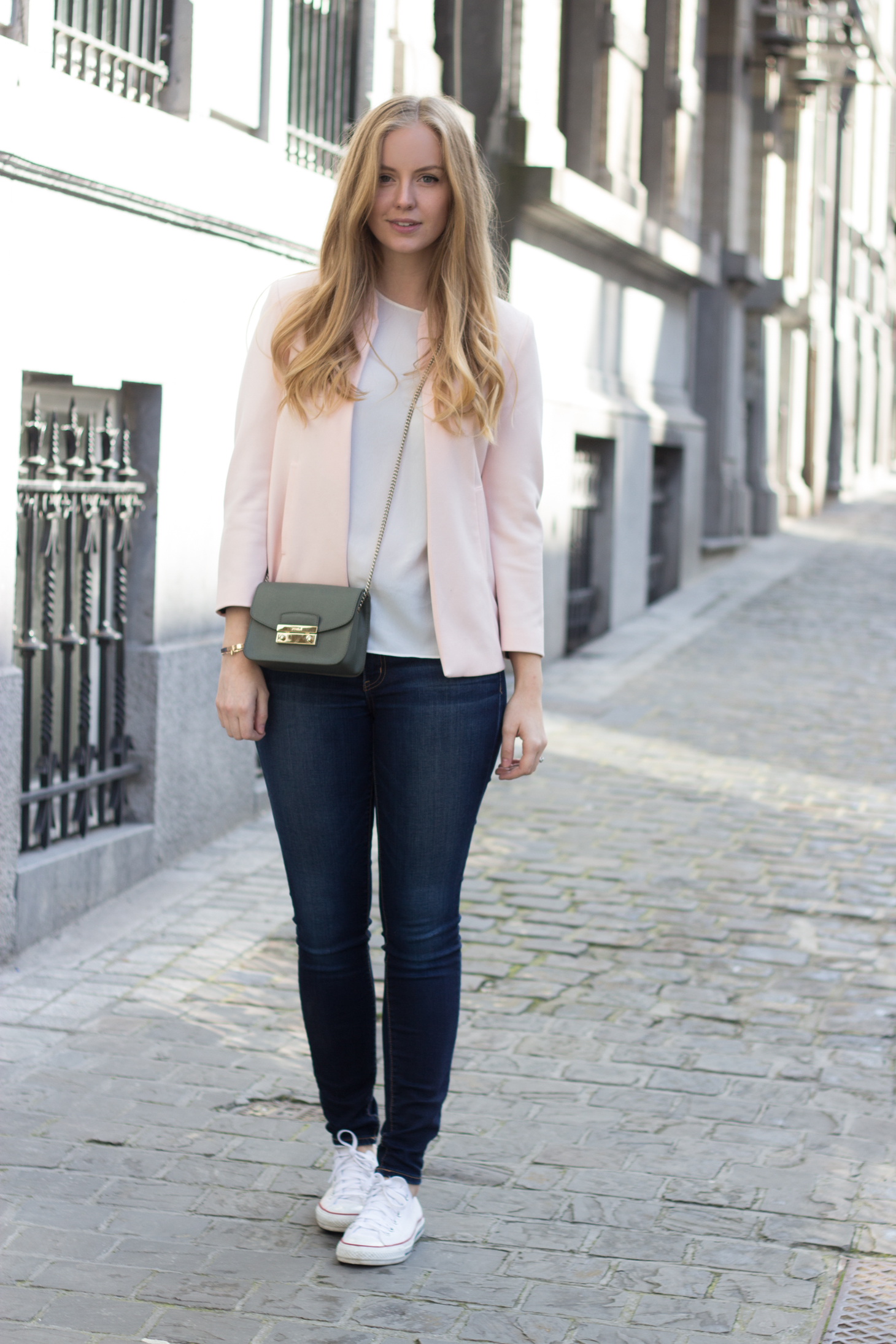 Well, it's been quite a week! Renaud and I made the most of this long weekend and finished up some things for our wedding planning. Our save the dates are sent, our invitations are nearly ready and we finally chose our menu. And although we have done quite a lot, I still feel overwhelmed by what's left to do!
Thankfully, in between all that bustle and hustle, Renaud & I managed to stop for tea at Ladurée last Tuesday after our appointment for our wedding bands (can't wait to share with you). Believe it or not, I've never been to the Ladurée in Brussels before so it was about time to visit! We enjoyed a nice cup of tea (Marie-Antoinette, my favorite) before heading back home. The decor is absolutely stunning and it was nice to press pause for an hour.
Since the sun is back, I decided to go for a light white top worn with one of my favorite blazers. Of course, I went for a pair of sneakers since this is pretty much what I am wearing on a daily basis right now!