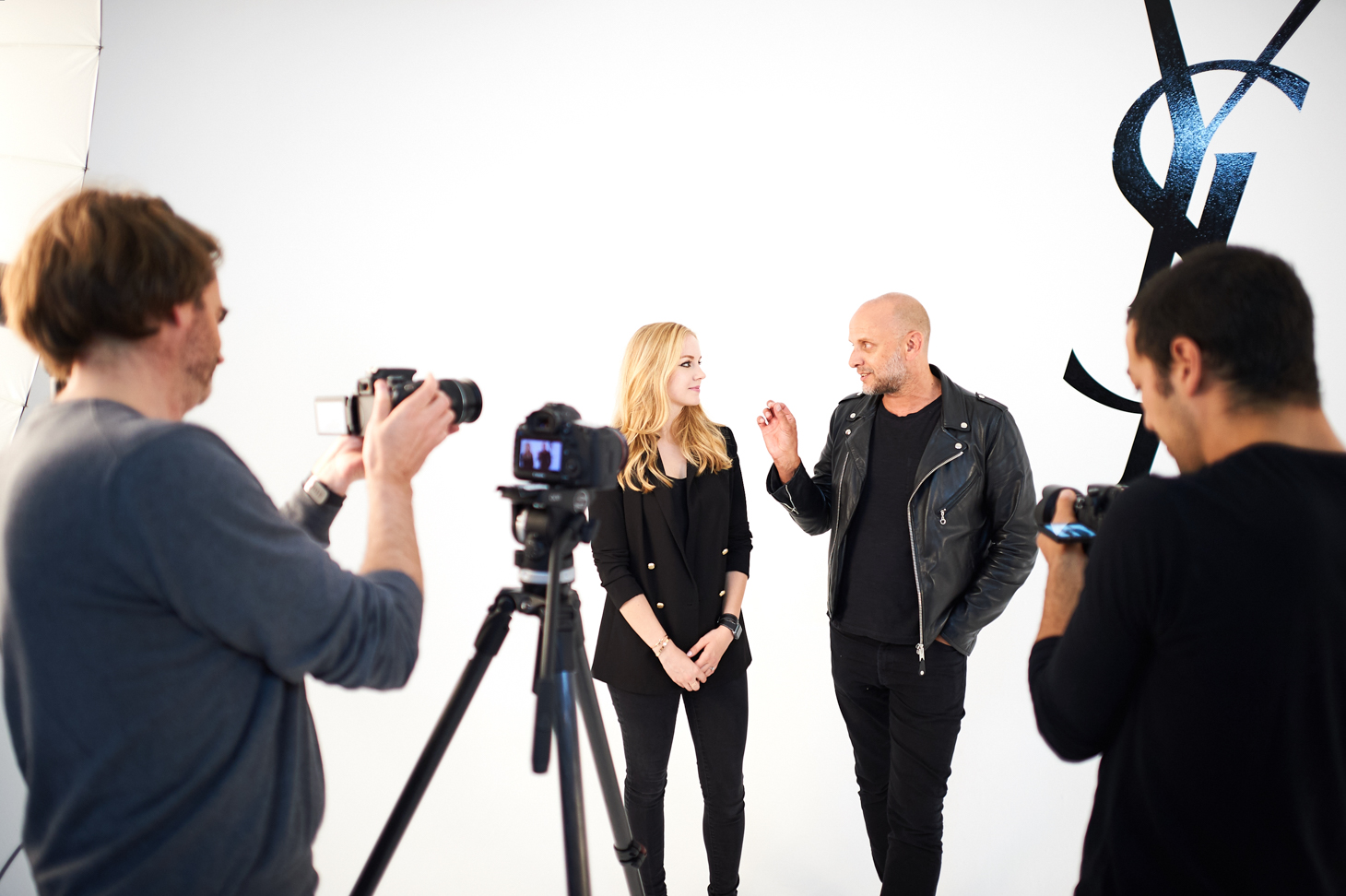 Well, hi. It feels like I haven't written on here for quite a while now.
Things got a bit crazy right before our wedding last June. There was so much to finish off that I buried myself in it and did pretty much nothing else. While I hated being so absent on social media, Youtube & my blog, I must admit that this break made me that much more motivated to come back and to produce more content for you.
A week after our wedding, we were off to Rhodes in Greece for a much needed mini honeymoon. Renaud & I both felt exhausted and it is probably the first time in my life that I only left the hotel once during the week. I spent my days by our private pool and I managed to read 5 books which I am very happy about.
But enough about that, let's go back to today's subject: my photoshoot with YSL beauty.
Only a few people know this but I am a terribly shy person. I often come across as a snob and unfriendly person while in reality I am simply petrified. I force myself to go out of my comfort zone every once in awhile but truth is that I often turn down opportunities or invitations just because it makes me too nervous.
While I've been working on that issue for quite some time now, I've decided to force myself to do things that sometimes feel a bit too out of my comfort zone. So when an email from YSL popped up asking me to do a shoot with them, I had mixed feelings. As much as I love the brand and felt absolutely honored to be asked, I was so nervous about the whole thing. What if I don't like the makeup, what if the result isn't what they had hoped? But I soon realised that I really wanted to do it so I decided to say a big YES. And I am glad I did!
The whole shoot revolved around their latest launch, the vinyl couture mascara. This new mascara is available in 9 colors, from black to bright pink. It is designed to be worn on its own or paired with one of the 2 'top coats' that they've released as well. For this photoshoot, I decided to go for a bold look, something that I would never wear on a daily basis. I already knew that I don't look great in pink or blue mascara (although my 11 years old self seemed to love it at the time!) so I decided to go for #1, a deep black color and to add #9, a sparkly gold transparent mascara over the top. Paul Van Rompaey, the national makeup artist for YSL did my makeup and while it's definitely not something that I would be able to recreate, I loved being another version of myself for a few hours.
Of course, we wrapped a fun photoshoot with their whole team but I also took advantage of having such a talented makeup artist on hand to ask him a few questions, hope you'll enjoy!