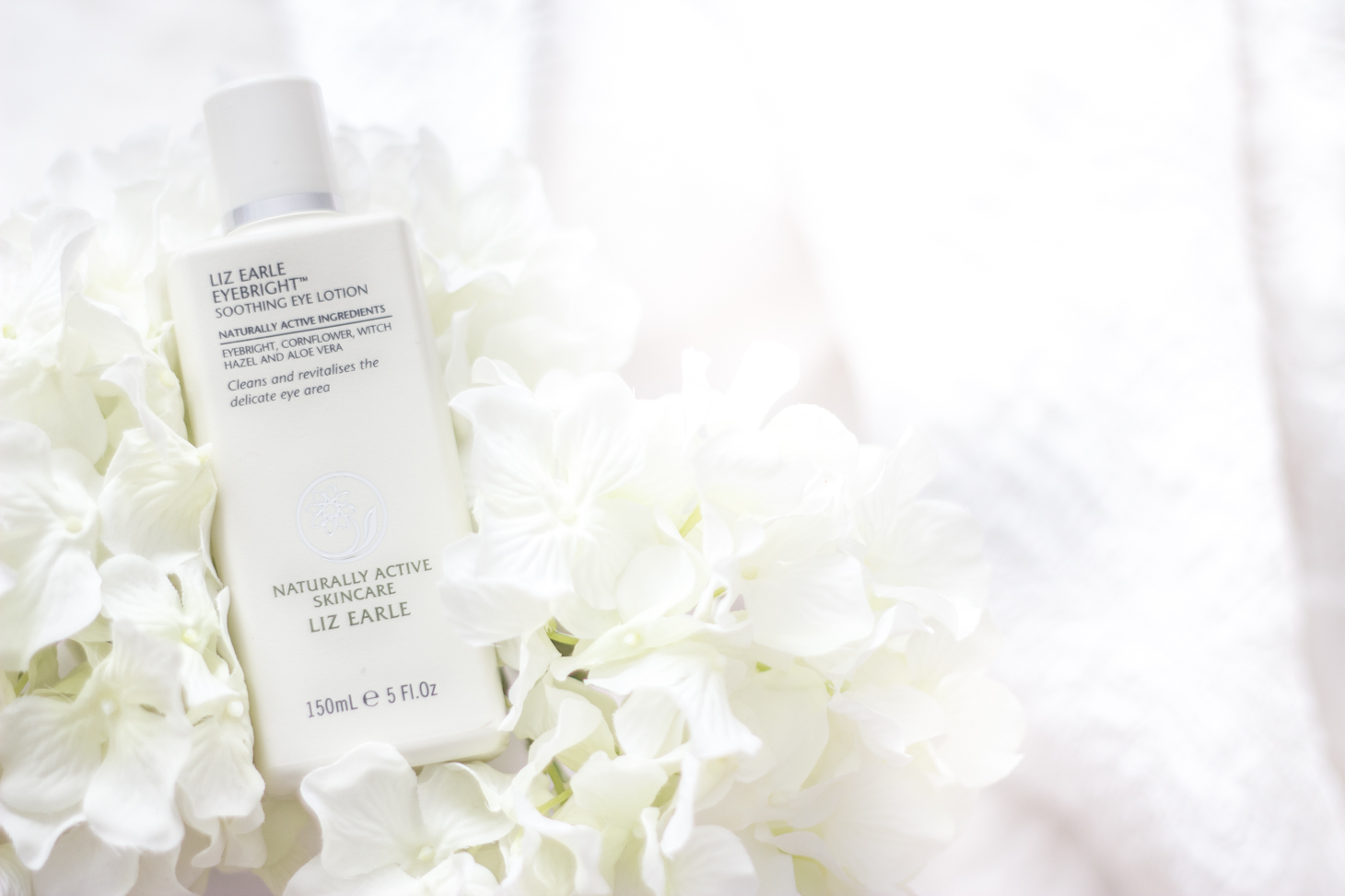 When it comes to my skincare stash, I pretty much have everything that I need. Oils, cleansers & treatments are part of my everyday routine but I recently added a new product to my shelves that I can't get enough of.
Enter, the Liz Earle eyebright, a soothing eye lotion that is exactly what I was missing in my routine. When I wake up in the morning, my eyes area tends to feel a bit dry and I sometimes have the old bit of mascara left from the day before. While I used a micellar water up until then (I find eye makeup remover a bit too oily for the morning), I wasn't happy with it as I found that it dried the whole area that bit more. So I came across this product, and I knew that if it worked, it would be a game changer for me. And it is! I use a bit of that every single morning on a cotton pad and gently rest it on my eyes for about 10 seconds. Not only does it get rid of any mascara leftover, it also freshen up the under eye area and makes it a bit brighter, which is exactly what I needed! It's only the second product that I try from Liz Earle (I had a deluxe sample of the cleanse & polish years ago but never purchased the full size) but if the rest of the range is as lovely as this, I might need to book a trip to the U.K. ASAP!
Do you have any unusual product in your routine that you're simply loving? I would love to hear your recommendations!