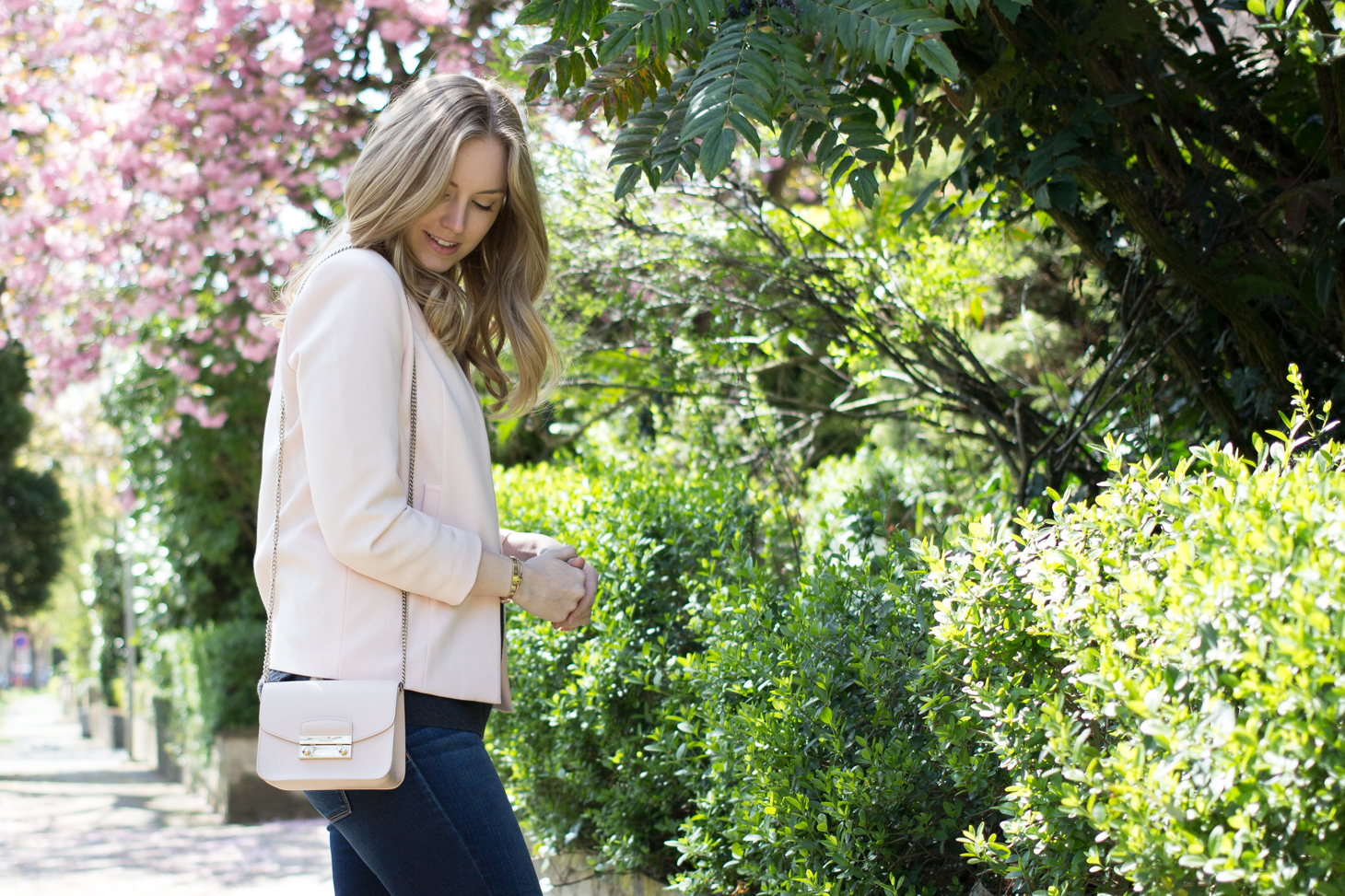 If you follow me along on instagram, then you probably already know that something very special happened last Saturday…
On May 21, I married the love of my life on our seventh anniversary… How crazy does it sound? I mean, I am MARRIED! Still pinching myself that I am a Mrs now! Last Saturday was our town hall wedding, which in Belgium is compulsory before you can get married elsewhere… Which means that our big BIG day is coming up very soon (on June 18th!).
While I will share photos and tell you a bit more about our first special day as soon as I can, I can already tell you that I felt showered with love from our friends and family and that I don't really feel any different… Although I absolutely dream of a tropical vacation with Renaud since it's pouring rain over here in Belgium!
But let's go back to the outfit, shall we? We shot this quite a while ago (while shooting this video) but this look is something that I wear all the time. I think that by now you know how much I love this pink blazer and my mini Metropolis bag from Furla so I won't rabble on about these any longer… In fact, I'll leave you with the photos since I have so many things on my to do list today!