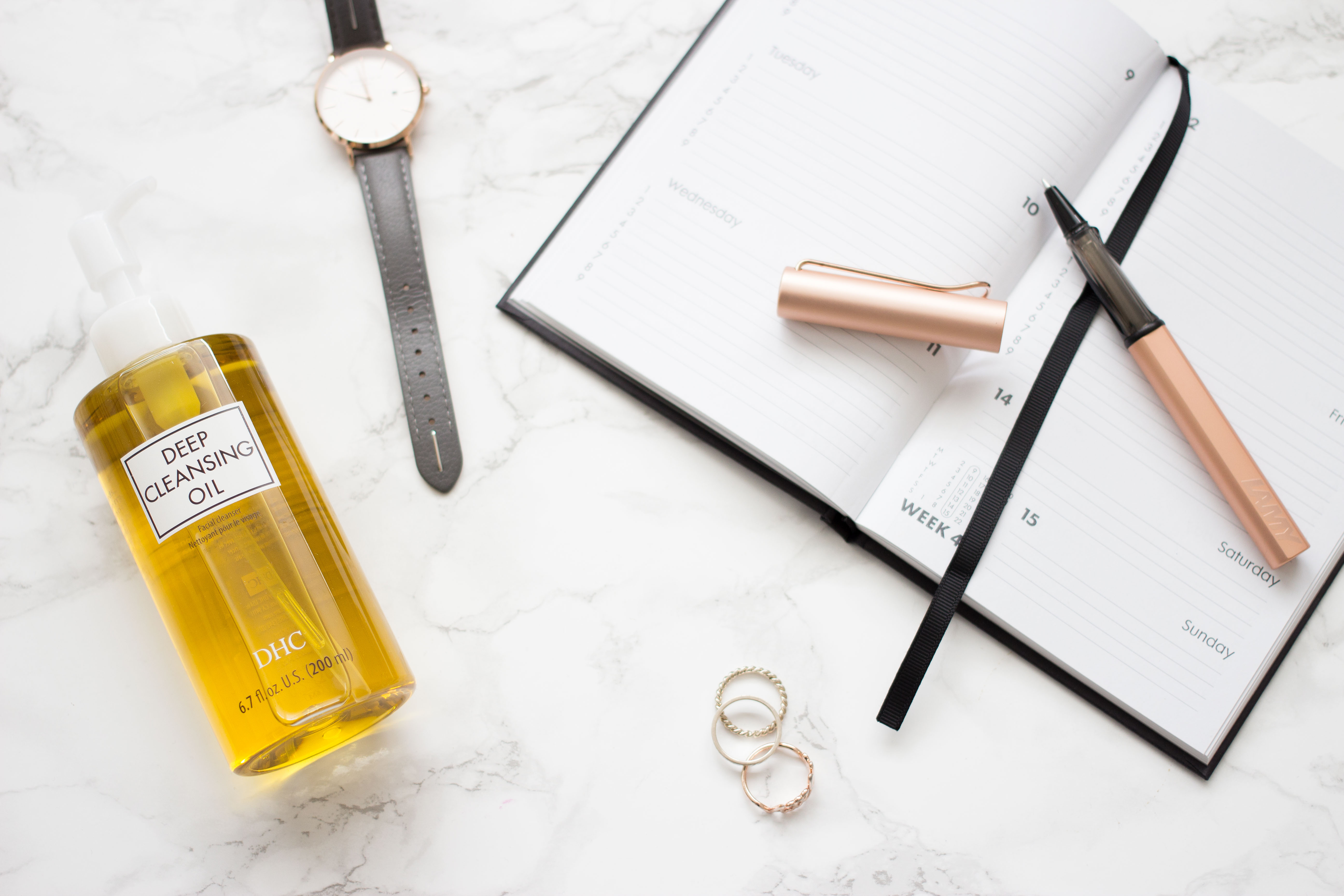 When it comes to removing my makeup, I've tried pretty much everything. I used to love micellar water but I don't have a single one in my bathroom at the moment. I find that they aren't the best at removing all the makeup and they often leave a sticky residue on my skin which I absolutely hate as it means I have to double cleanser if I want my skin to be clean. I also tried my fair share of cleansing milk but I just hate the texture on my skin. Finally, I moved onto cleansing oil and I am in love, especially with the DHC deep cleansing oil.
I wear a full face of makeup on a daily basis and when you think about it, there are quite a few layers sitting on top of my skin. If you add up foundation, concealer, powder, eyeshadow, eye-liner and mascara, that's quite a lot to take off at the end of the day. And I am not even adding a brow product, some blusher or some contouring! It goes without saying that the secret to have great skin is to remove all your makeup before moving onto the rest of your skincare routine! My main issue is that I wanted it all. I wanted a makeup remover that would be quick, easy, mess-free but also powerful without stripping the skin… Needless to say that it wasn't a done job until I tried the DHC cleansing oil!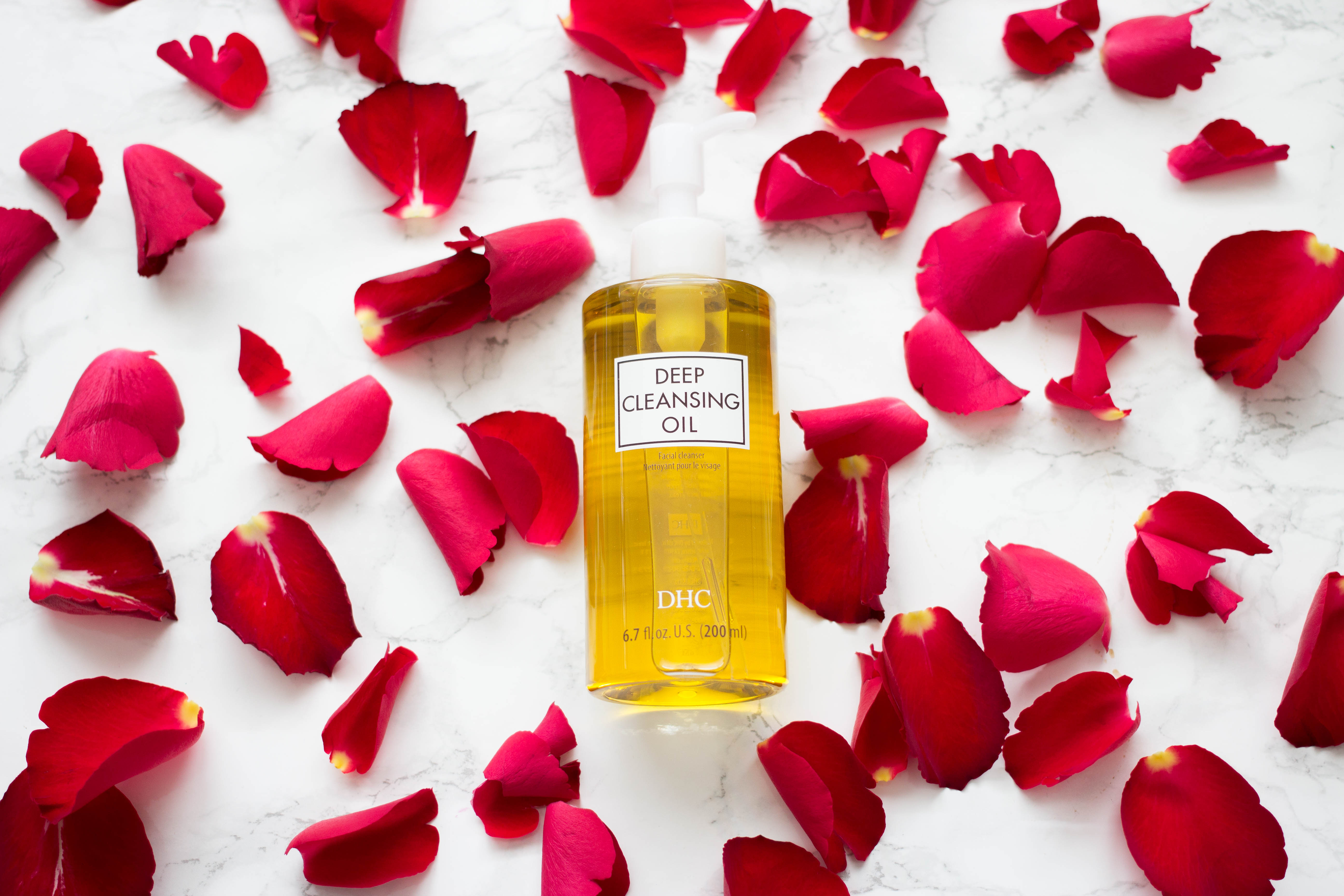 This cleansing oil has such a gentle formula that it can be used on both the face and the eyes. Its texture glides onto the skin and nourishes it without leaving a greasy residue behind or leaving you with blurry vision. I use it every single night with dry fingers and onto dry skin (never with a cotton pad). I do circular motions all over my face to get rid of any foundation and I use gentler strokes onto my eyes as the skin around the eyes is thinner and more sensitive. I tend add a tiny bit of water before rinsing it off with a muslin cloth. It's crazy how clean and soft my skin feels in just a minute!
The DHC deep Cleansing oil is really different from any other cleansing oils that I've used in the past. First of all, DHC is a Japanese brand and we all know that the beauty industry is a huge deal in Asia. Indeed, they often get new concepts and ingredients long before they arrive in Europe… Therefore, this cleansing oil formula has been perfected for years to become a real must have overseas! I also wanted to talk about its practical -yet stylish- packaging that delivers just the right amount of product for the whole face. Its formula is perfect for all skin types from acne-prone skin to dry and dehydrated ones like mine. And since it doesn't leave any residue on the skin, you can move onto your skincare routine right after using it!
Finally, I wanted to talk a little bit about its formulation. As you know, there are a few ingredients that I try to avoid in my beauty products and I am happy to report that this cleansing oil is formulated without mineral oil, parabens, perfume or synthetic colorings!
As you might have guessed, this cleansing oil has quickly become my favorite! Have you ever tried it?
The DHC deep cleansing oil is  available at ICI Paris XL stores and online..